PandaDoc and Sales Hacker: The New Sales Framework for Buyers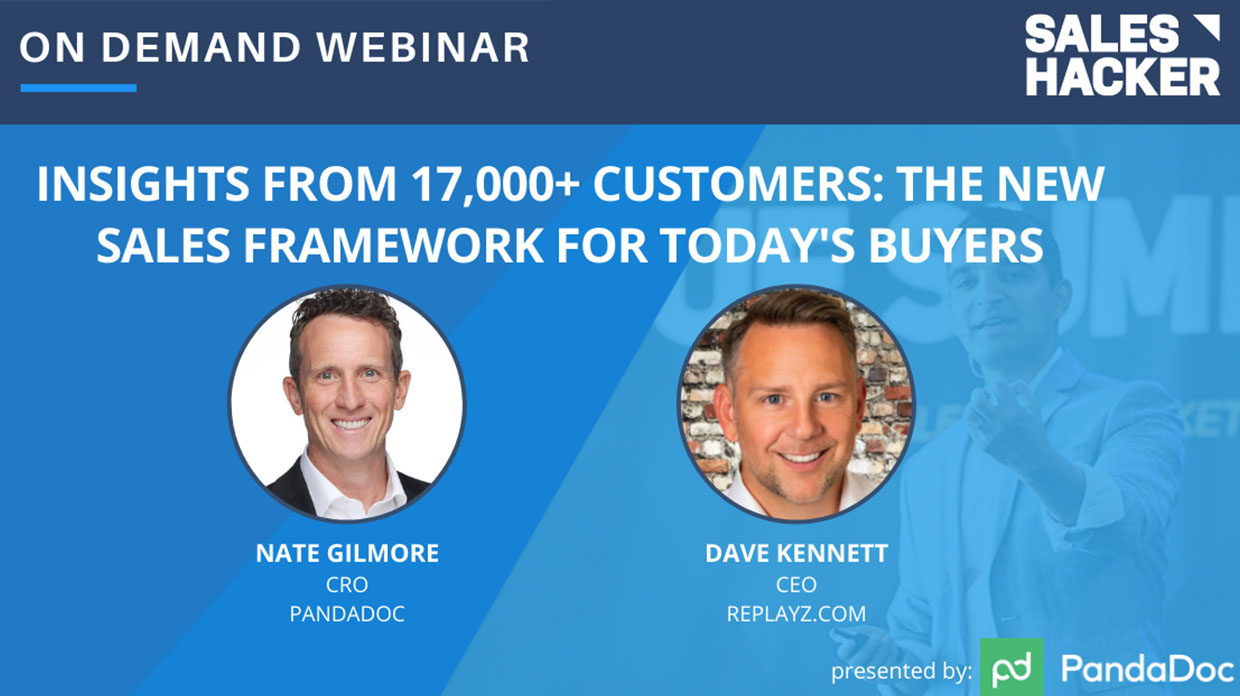 Our speakers
It's time we take an honest look at the relationship between buyers and sellers, as well as the sales process as a whole.
After analyzing the survey results of 880 sales professionals and synthesizing data from our 17,000+ customers, we've finally determined what's really going on in the sales cycle.
Spoiler alert: It's time for a better sales process, not just a better salesperson.
We were joined by Nate Gilmore, CRO at PandaDoc, and Dave Kennett, CEO at Replayz.com, to dive into the ingredients of successful sales teams along with our secrets to executing research to create winning content.
What You'll Learn:
What your buyers really expect from your sales process
How organizations are responding to their software needs since COVID-19
How many decision-makers it really takes to win a deal
The tools and techniques you need to consistently "hit your number"