Looking for an alternative to Conga Composer?
Swapping Conga Composer for PandaDoc will give you powerful analytics, streamlined document customization, and secure electronic signatures.
| | Conga Composer | PandaDoc |
| --- | --- | --- |
| Export docs as PDF | | |
| Merge Salesforce data into proposals | | |
| Automatically log activities in Salesforce | | |
| Salesforce integration | | |
| Encrypted document sending and storage | | |
| Deliver documents for electronic signature | | |
| Email support | | |
| PCI DSS Level 1 secure payments | | |
| Embed images and videos in documents | | |
| Document analytics | | |
Powerful analytics
The analytics in our Conga Composer alternative fuel sales leaders and reps by providing them with a wealth of data. The dashboard in this Conga Composer efficient substitution shows leaders where every document the sales team has created is within the funnel, allowing them to forecast more accurately than ever before. With detailed analytics, sales reps can see who, when, and for how long their recipient viewed each page. These insights give the power of knowing exactly when to follow-up and what potential sticking points to address.
Streamlined document creation
Switching from Conga Composer opens up a world of document customization that will take your sales performance to the next level. Like Conga Composer, our tool automatically populates proposals and contracts with CRM prospect, product, and opportunity data. It's what happens next that makes PandaDoc the strongest alternative to Conga Composer. You can dive into your contracts and proposals in a web-based, drag and drop document builder, adding custom text, themes, layouts, content, and media in minutes. This deeper level of customization helps PandaDoc users close deals at industry-leading rates.
Secure electronic signatures
Your proposal tool should support the entire document lifecycle, not just its creation. Our Conga Composer alternative helps you bring home the sale with built-in, unlimited electronic signatures that allow prospects to sign documents from any computer or mobile device. PandaDoc eSignatures are completely legally-binding too.
Better templates
It's hard to stand apart from your competitors when your templates are built in Word or Adobe. The PandaDoc document builder makes it easy to create custom branded, highly configurable, frequently used templates for your proposals and contracts with zero programming.
What you get when you switch to PandaDoc
Enterprise class security
We protect your data with the same architecture trusted by the world's largest enterprises. It is stored on the industry-leading Amazon AWS platform, with full database backups on a daily basis. You can even process payments right inside your documents with PCI DSS level 1 security that our Conga Composer substitution offers.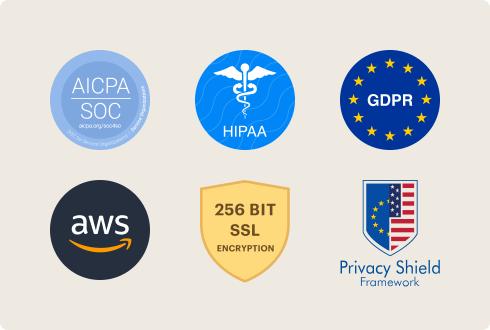 Responsive support
Our support pandas are dedicated to making your journey with PandaDoc a successful one. You'll find that our staff is among the most responsive in the industry, with access via email and chat. Our product team takes customer feedback seriously, and we've built a reputation for evolving the platform to meet our customers' changing needs.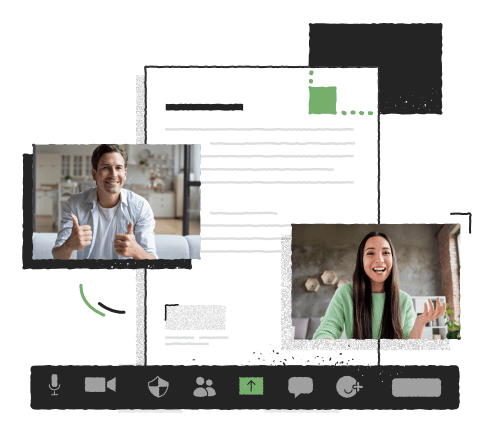 Sales and marketing alignment
PandaDoc goes beyond proposals and contracts by helping sales and marketing departments work better together. Marketing departments use PandaDoc as a robust substitution to Conga Composer to create custom libraries of sales and marketing content, including videos, product sheets, and graphic assets. The result is a custom content library that sales reps can use to take their documents to the next level.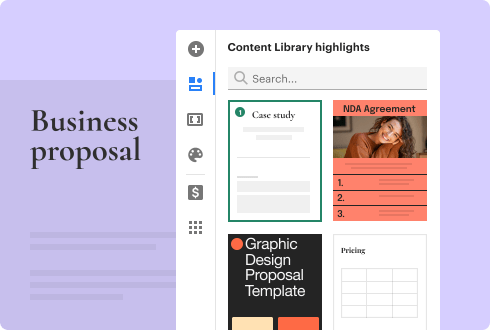 Online collaboration and approvals
Sometimes it takes too many stakeholders to get a deal closed. We make a great Conga Composer alternative because we're making it easier to work together thanks to a commenting system that allows private conversations between employees to exist right alongside public comments from prospects. The result is a collaborative experience that streamlines document creation, approvals, and negotiation.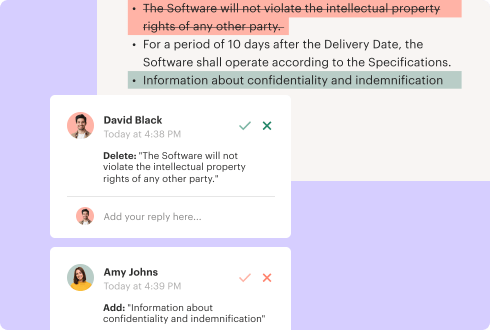 A massive integrations library
PandaDoc integrates with Salesforce seamlessly, but did you know that we offer more than two dozen integrations in total? When you switch from Conga Composer to our tool, you can leverage your document platform inside your CRM, accounting software, cloud storage, and more.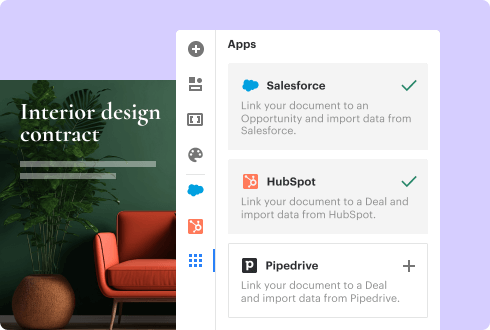 Powerful CPQ features
Want to upgrade your quotes? Our platform includes a host of CPQ features that leverage Salesforce product catalogs to streamline product and service pricing. With PandaDoc as your Conga Composer substitution, you can automatically populate product data and pricing and offer customers discounts, optional line items, and editable quantities.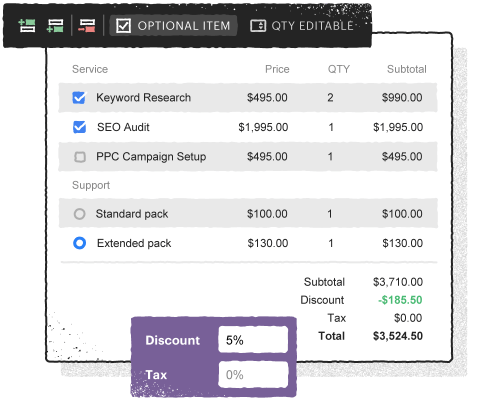 Find the perfect PandaDoc solution for your business