Looking for an alternative to Apple Pages?
Exchanging Apple Pages for PandaDoc will deliver better value. PandaDoc offers unlimited templates, secure storage, numerous integrations with the top CRMs, increased efficiency, flexibility and convenient support.


Superior software
PandaDoc makes it easy to upload, send, sign, and store your documents, while also offering more features than Apple Pages, including:
Create stunning, media-rich documents from any web browser;
Track how prospects interact with every page of your document, helping you to make improvements to your marketing collateral;
Eliminate lengthy email threads with streamlined collaboration and approvals with custom workflows;
Store custom content and templates in a custom content library;
Legally-binding electronic signatures.
Affordable pricing
PandaDoc plans are designed to be affordable for businesses of any size. Our straightforward pricing means you get a comprehensive document management solution without blowing your budget.
Exponential results
The results when companies switch to PandaDoc speak for themselves. Take a look:
800% increase in productivity;
Increase close rate up to 75%;
Save over a thousand hours in a single year;
Full access to email and in-app support means instant troubleshooting.
Exceptional support
Our support are dedicated to helping every client be successful. We won't charge extra for one-on-one support, its included with every subscription. In addition to our excellent support team, we are continually adding new features each month that come from the request of our customers, thus building a better product together. There are a variety of ways that each PandaDoc customer can get help, including: in-app chat, email support, a detailed knowledge base.
Features and benefits when switching to PandaDoc
Unlimited documents
Your sales team are not limited and won't be charged for the amount of documents they send. Your organization can send unlimited PandaDoc documents every month on Team plans. Whether you're currently relying on Apple Pages for Sales, Operations, HR, or another department, PandaDoc saves you money by making your document sending capabilities limitless.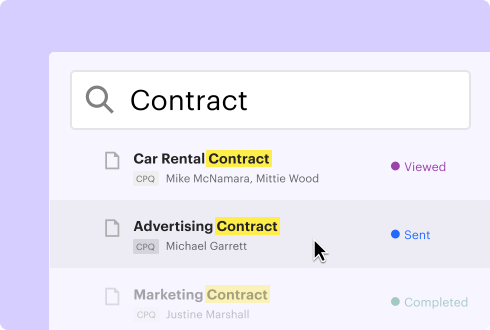 More than eSignatures
Apple Pages forces you to create your documents with relatively limited tools. Our native drag-and-drop document builder makes it easy to create detailed, customer-centric documents with embedded media like photos and videos, directly from your web browser. Our deep integration with the world's top CRMs, including Salesforce, allows you to automatically populate documents with customer, product and pricing data with a single click. You can even send, sign, and track the status of your documents without leaving your CRM.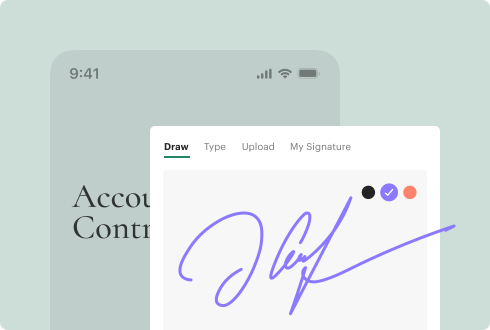 Insightful analytics
Our advanced document analytics give you more insight into your document recipient than Apple Pages can. Receive real-time notifications anytime your open, view and complete your document. You can even see which pages of your document your recipient have viewed along with exactly how long they spent on each page. This allows you to complete timely follow-ups and know what to follow-up about. PandaDoc is a great way to learn more about your prospects and deliver more of what they need. Most importantly, you can see how best to improve the documents you send to achieve the best impact.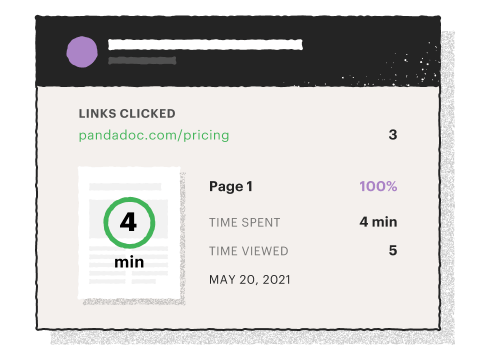 Top integrations
You've likely attached the Apple Pages app to your CRM, accounting software, and other digital tools. At PandaDoc, we value connectivity and smooth communication between platforms. That's why we've built one of the largest integration libraries on the market today. Setting up PandaDoc integrations is simple. You'll have PandaDoc working alongside your favorite digital tools you use every day in no time.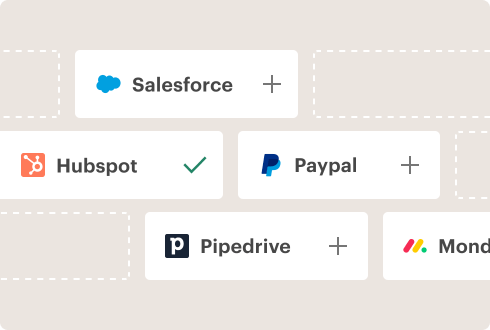 Swift deployment
PandaDoc is designed to deploy in less than a day and in most cases, you won't have to worry about downtime or loss of productivity like other tools that take weeks to set up. Get expert and effective support from your dedicated success team member as part of your subscription. They will make sure you aren't left wasting time searching for answers to your questions.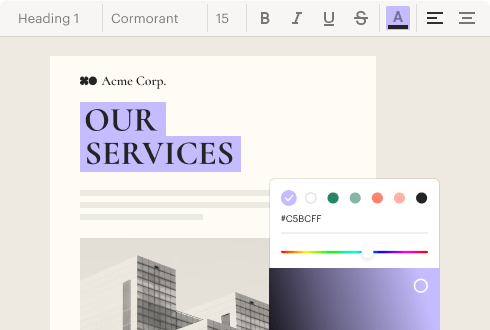 Easy onboarding
When it's time to teach your employees how to use PandaDoc, we'll be right there. Your dedicated support staff ensure your teams are well-trained and ready to put PandaDoc to work so you get the best possible results and you maximize your return on investment faster.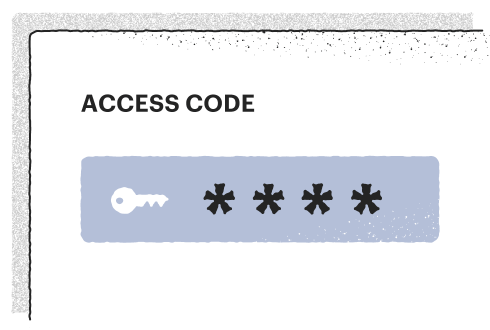 Find the perfect PandaDoc solution for your business