Why PandaDoc is a great alternative to FlexiDocs
Switch to PandaDoc from FlexiDocs and enjoy better document creation, esignatures, and unlimited documents.
Better document creation
The PandaDoc interface allows you to create custom-branded, interactive documents right inside your browser. Your competition has moved past Word and Adobe, and you should, too. PandaDoc includes a web-based document editor that uses a drag-and-drop feature to simplify document creation while offering the functionality you won't find in your traditional word processor or PDF editor.
eSign a document from any device
Step into the future with unlimited, legally binding eSignatures from PandaDoc. Anyone can electronically sign a PandaDoc document from a computer or mobile device – no login required. With PandaDoc eSignature technology you no longer have to waste your time printing, signing, and scanning documents.
Send as many documents as you'd like
PandaDoc keeps billing simple with flat per-user fees regardless of usage. Send all the proposals, contracts, quotes, and invoices you like without affecting your monthly budget.
A better customer experience
Your customers will love PandaDoc. Wow them with embeddable images and video, pricing tables with editable quantities and optional line items, and a built-in commenting feature that makes negotiating and asking questions faster and easier than ever.
What you get when you switch to PandaDoc
Document analytics
Know when to follow up and what to say thanks to detailed engagement analytics from PandaDoc. Your team will know exactly who viewed a document they've sent and how long they've spent on each page.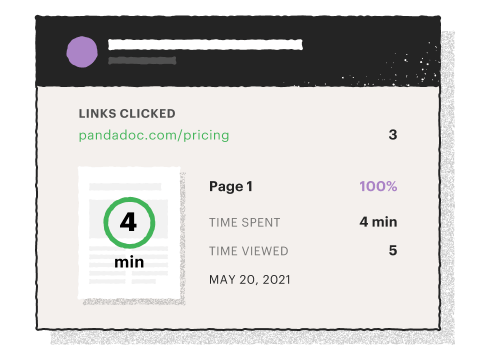 Secure data and content
The PandaDoc cloud is backed by Amazon AWS, ensuring complete compliance and security for your data and documents. We also offer PCI DSS Level 1 compliant payment processing at no extra charge thanks to our integration with Stripe.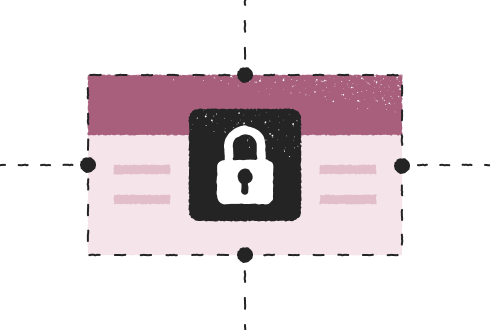 Custom content library
Upload your product brochures, customer testimonials, and marketing collateral to a central content library inside PandaDoc. Team members can access that library while creating documents and add content by simply dragging and dropping it.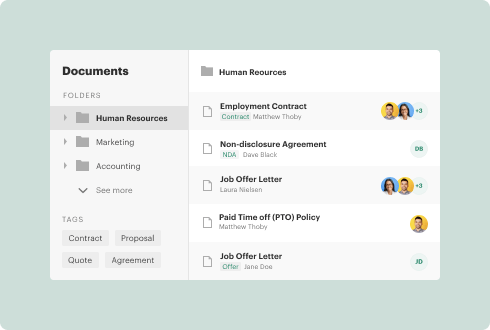 Custom branding
Create templates and themes with your company logo and branding guidelines to make sure your documents are always compliant with corporate branding standards.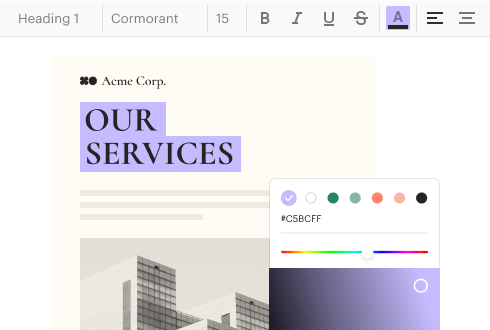 Automated approvals
Configure document approval workflows ahead of time to make reviewing and approving documents faster a breeze.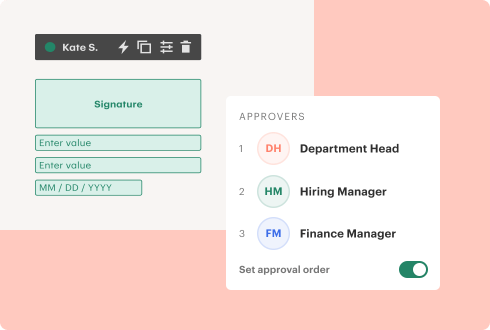 Dozens of integrations
PandaDoc includes integrations with dozens of today's top business tools, like Salesforce, Zendesk Sell, and Copper. Automatically pull data into documents from your CRM and create new documents right inside support cases, opportunities, and contacts.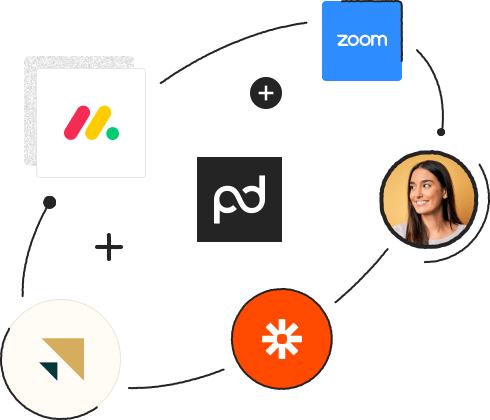 Find the perfect PandaDoc solution for your business