Need an alternative for Prospero?
If you're a small business professional using Prospero as your proposal software, you already know that professional proposals can make a great first impression. But why stop there? PandaDoc can help you build bigger and more beautiful proposals while keeping your organization flexible.


| | Prospero | PandaDoc |
| --- | --- | --- |
| Drag-and-drop online editor | Limited | |
| Design themes | | |
| Capture eSignatures | | |
| Template library | | |
| Document analytics | Limited | |
| Pricing tables | | |
| Proposals managed in the cloud | | |
| Custom tokens | Limited | |
| Unlimited proposals | | |
| Product catalogs | | |
| Payment capture | | |
| In-document comments | | |
| File uploads | | |
| Import .docx, Google Docs, Word 365 Files | | |
| Create additional business documents | | |
| 24/7 support | | |
A solution that freelancers will love
It's worth pointing out up front that Prospero was built with freelancers and small businesses in mind. While it's true that PanadaDoc offers higher-cost, higher-volume plans for medium and enterprise businesses, we also offer low-cost, individual plans that creative freelancers will love! What does this mean for you? If you're shopping on a budget, you'll have access to professional-grade tools at a cost that's comparable to what you'd pay when using Prospero.
Document flexibility at your fingertips
You want to build proposals quickly so that you can get back to work, but you also don't want to feel restricted by the proposal software that you use. Prospero's proposal wizard doesn't provide much design flexibility. By switching to PandaDoc, you'll be able to build your proposal in a way that makes sense for your customers and your brand.
Over 400 proposal templates to choose from
While Prospero provides a few limited template options, it's nowhere near as robust as the PandaDoc template library. Our proposal templates are designed to help small business owners and freelancers quickly develop, customize, and send documents. Spend less time writing proposals and more time doing what you love.
Essential documents for your small business
Whether you're working on web design projects or contracting yourself out as a freelance video artist, your industry know-how helps you make a living. But your business documents, like your job, go beyond a beautiful proposal. Prospero doesn't offer much help after the proposal is signed, but PandaDoc can help you create quotes, contracts, and other essential documentation you need to help your business grow.
Beautiful proposals, simple imports
If you started your small business without proposal software, you probably spent some time designing and writing proposals from scratch. Why let that work go to waste? While Prospero won't let you import old documents, PandaDoc allows you to upload documents in a .docx format or import directly from Google Docs or Word 365 files. Import your old proposals and give them a fresh, new look.
Go beyond Propsero by switching to PandaDoc
Craft the ultimate follow-up with built-in analytics
It's true that Prospero can provide some basic analytics around who opened, viewed, and signed your document. PandaDoc provides similar analytics with more detailed metrics. See how many times someone viewed your document and how long they stayed on a page, if any links were clicked, the last time a page was viewed and much more. Using this information, it's possible to build perfect follow-ups with your customers and address any objections or concerns before you close the deal.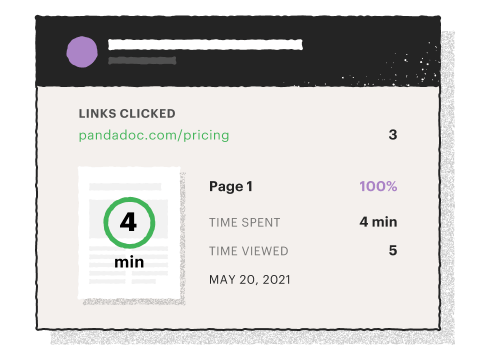 Collect your payment; no integration required
Wondering how to collect payments after your proposal is signed? Prospero lets you integrate with Freshbooks to generate an invoice, but it's even easier with PandaDoc. Our system allows multiple payment systems to integrate directly into your proposal document. This means that your customers can sign your proposal and pay for your services from within the same document all at once. No additional integrations are required.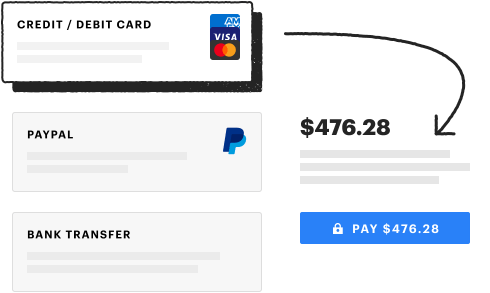 Go mobile with our mobile app
Prospero provides links for your customers to view your proposal. PandaDoc provides a similar solution (as well as a PDF download), but both you and your customers can also use the PandaDoc mobile app to view and manage your documents. If you're sending out multiple proposals, you'll be able to find them all in one mobile-friendly place by opening the PandaDoc app.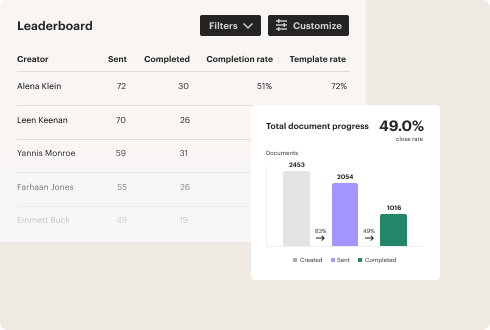 Securely sent, signed, and stored
Security is important, no matter whether you're just starting out or you've been in business for a while.  It's why PandaDoc is SOC 2 Type 2 compliant and why we regularly perform external audits to ensure that our security maintains a high standard.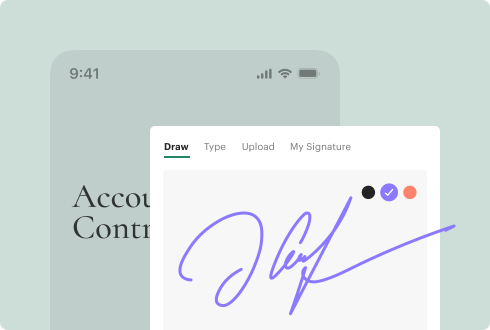 Support when you need it, day or night
Switching to a new platform can be a challenge. If you're worried about switching from Prospero to PandaDoc because you don't know how to use our proposal software, you can rest easy knowing that we offer 24/7 support. The PandaDoc editor is simple and easy to use, but we're here to answer any questions you have while creating your best proposals.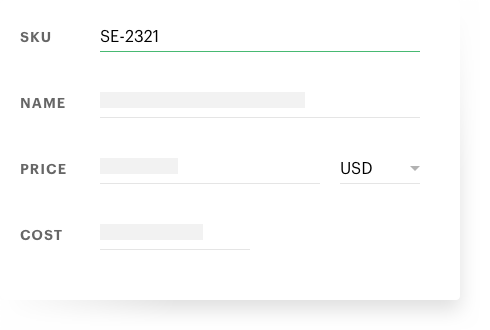 Create proposals faster with custom variables
With Prospero, you'll use a setup wizard to build your professional proposals. The slick UI design makes it simple and easy, but it's also difficult to tailor that proposal outside of those designated fields. PandaDoc solves this by allowing users to create custom variables throughout the document. Swapping customer names, proposal issue dates, and anything else you can think of has never been easier. With these variables in place, you'll simply change the value of the custom token from within the PandaDoc editor and that change will reflect across the entire document.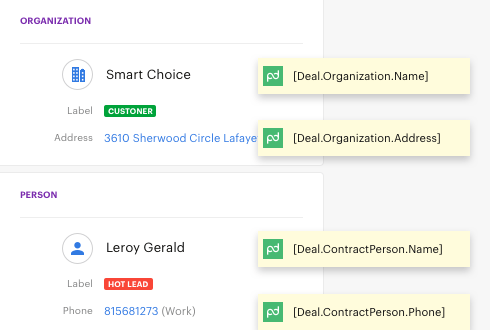 Find the perfect PandaDoc solution for your business