Looking for an alternative to Qwilr?
Switch from Qwilr to PandaDoc and experience a universal document solution for proposals, quotes, and contracts. A perfect fit for sales pros and larger sales teams.
Looking for an alternative to Qwilr?
Switch from Qwilr to PandaDoc and experience a universal document solution for proposals, quotes, and contracts. A perfect fit for sales pros and larger sales teams.
Schedule your free live demo
We'll help you maximize efficiency, so you can focus on business instead of busywork.
| | Qwilr | PandaDoc |
| --- | --- | --- |
| CRM Integrations with data merge | | |
| Template library | | |
| Content library | | |
| Electronic signatures | | |
| Payment processing | | |
| Approval workflows and comments | | |
| Document folders | | |
| Template variables (Qwilr tokens) | | |
| Product pricing catalog (Qwilr variables and saved lines) | CRM templates | All templates |
| File upload and import (Word, Google Docs) | | |
| Form URL customization | | |
| Team workspaces | | |
| eSignature certificates | | |
| Mobile application (Android, iOS) | | |
Perfect for large teams
For teams collaborating on the same sales and marketing documents, PandaDoc provides the tools you need for true document organization. Team management, including dedicated team workspaces, internal and external commenting, custom user permissions, and setup of custom approval workflows make collaboration a breeze. For optimal teamwork, PandaDoc is the better alternative to Qwilr.com.
Get your tools working together
We make it easy to add an enterprise document solution to the SaaS tools you use every day. PandaDoc integrates with more than 20 of today's most popular business tools, including Salesforce, HubSpot CRM, Microsoft Dynamics, Google Drive, Stripe, Slack, QuickBooks Online, etc. (an upcoming integration: FreshBooks). The PandaDoc REST API allows you to add eSigning and document generation capabilities to your custom integration too.
Secure docs you can rely on
Keeping your documents secure is our #1 job here at PandaDoc. We've built a secure contract management software that is SSAE16 SOC2 compliant, hosted on the powerful AWS Cloud, and accepts PCI DSS Level 1 compliant payments via our Stripe integration and other payment processors.
Save time on document creation
Use custom templates or upload/import existing sales and marketing documents to cut creation time by 65% or more. Save and organize images, product information, and customer testimonials in your content library. Variables (merge fields) auto-populate repeating fields with one click.
Generate accurate quotes in minutes
Create error-free quotes using the PandaDoc catalog and custom pricing table block or generate a quote directly from your CRM. Make your quotes do the selling with pricing table features like optional items, auto-calculated discounts, editable quantities, and multiple-choice selection. PandaDoc quoting software offers more quoting features making us the best quoting software choice over Qwilr.
The features you can expect to receive when you switch from Qwilr to PandaDoc
Fast, legally-binding eSignatures
Each PandaDoc plan includes eSignatures to help close deals faster. PandaDoc electronic signature software also includes field types like date, checkbox, masked fields along with secure eSignature certificates, and the ability to e-sign from any device. Track your document's entire history of changes with the audit trail, which is available with any PandaDoc subscription. To experience the same Qwilr features, you'll have to pay for one of their higher pricing plans.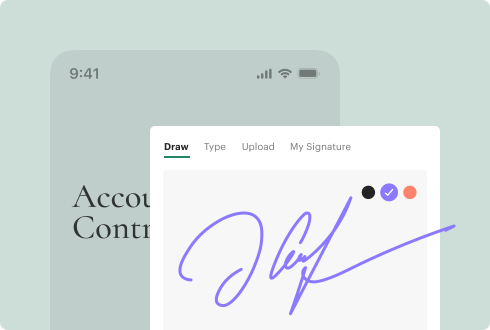 Gain visibility with analytics and team reporting
PandaDoc offers every subscription access to detailed document analytics. Analytics are only included in the more expensive Qwilr pricing plans and can't touch the PandaDoc functionality. Track sales and marketing documents after they`re sent, receive instant notifications on document activity, and see exactly where and for how long each recipient interacted with your documents (something Qwilr doesn't offer). You can also monitor individual and team performance like close rates, time-to-close, and revenue generated with the Reporting module.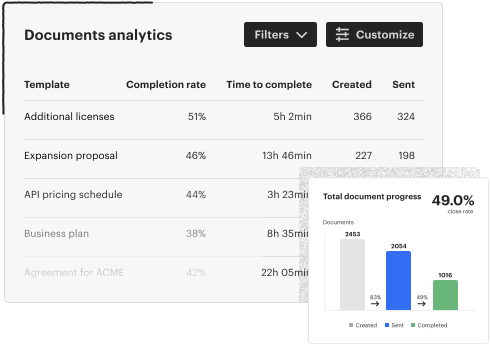 Extend your CRM
PandaDoc works inside your CRM, so you don't need to bounce between tools to create or track proposals, quotes, and contracts. When you create a new document, key opportunity details including contact info, product info, and pricing are automatically populated, saving you time and increasing accuracy. You can also set up 2-way sync functionality to update an opportunity status when you document is completed. Qwilr offers 3 CRM integrations whereas PandaDoc offers a dozen.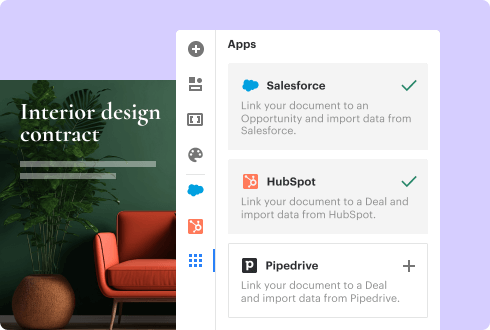 More than a web page
Qwilr web pages are pretty, but they're not necessarily the right format for important business documents like proposals, contracts, and quotes. PandaDoc proposal software delivers documents inside a professional-looking interface that your clients can trust and we make it easy to upload and download documents as PDFs.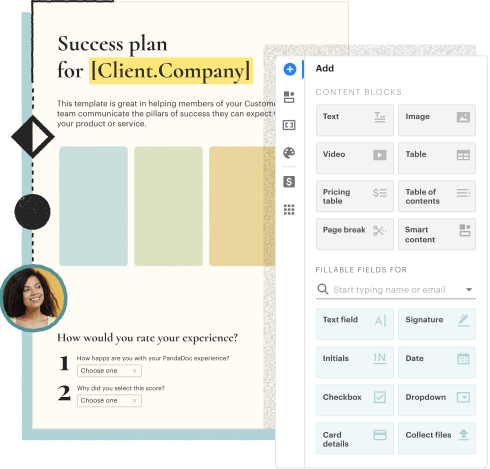 Stay organized
Keep and organize your documents, templates, and content library the way you want with custom folders, tagging, and search features. Create custom workspaces and roles to set your team up for success. If you need some examples of inspiring communications check our high-quality template library. Qwilr intuitive sales and marketing documents cannot be organized this way which may slow you down when you're working with hundreds of templates and documents and need to find info fast.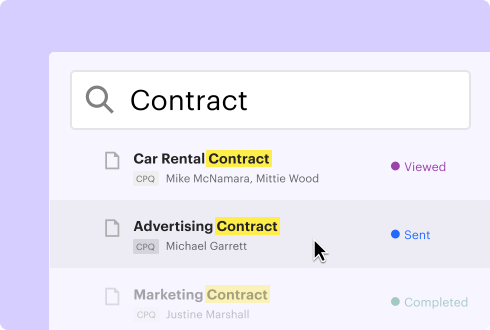 Reuse your existing documents
Using Qwilr you need to copy and paste the content from other applications, like Word, PowerPoint old decks, if you would like to reuse it. With PandaDoc you can upload or even convert the document you have into editable format (docx files, Word Online, Google Docs files). This seamless flow saves you a lot of time and provides more flexibility with the documents.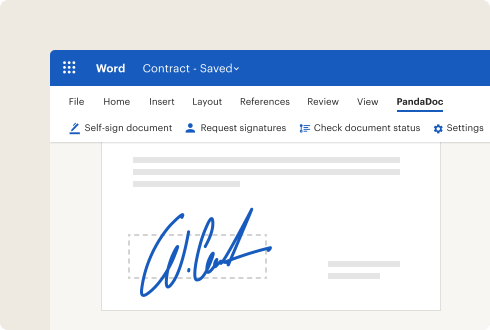 Find the perfect PandaDoc solution for your business