How do you put multiple signatures on one document?
There are several ways to add multiple signatures to a document.
One option is to use Adobe Acrobat, which is available on most devices and provides basic signing functionality.
Alternatively, many individuals and organizations opt for a document management solution like PandaDoc, thereby gaining access to a suite of advanced features like document editing and analytics.
iPad and iPhone users also have the option to use Mail, assuming that the document does not require editing before signatures are added.
This is a straightforward method but limited in terms of additional functionality.
Here is a brief overview of the main methods:
Adobe Acrobat: Adobe Acrobat is a popular PDF viewer. It is not possible to use Adobe Acrobat to sign a document multiple times from a single device. 
A document management app like PandaDoc: A tool like PandaDoc allows users to specify signees within a document and add signature fields. It's also easy to sign a document multiple times on a single device or send the document to recipients directly. 
iOS Mail app: iPhone and iPad users can use the preview function in the Mail app to sign PDFs.
Let's look at each of these methods in more depth.
Sign using Adobe Acrobat
Adding multiple signature fields to a PDF document using Adobe Acrobat is a relatively straightforward process. You will have to subscribe to a paid version to gain access to advanced editing features.
Follow the steps below to add multiple signatures to a document using Adobe Acrobat:
1. Open your document with Adobe Acrobat. 
2. Select File and Request signatures.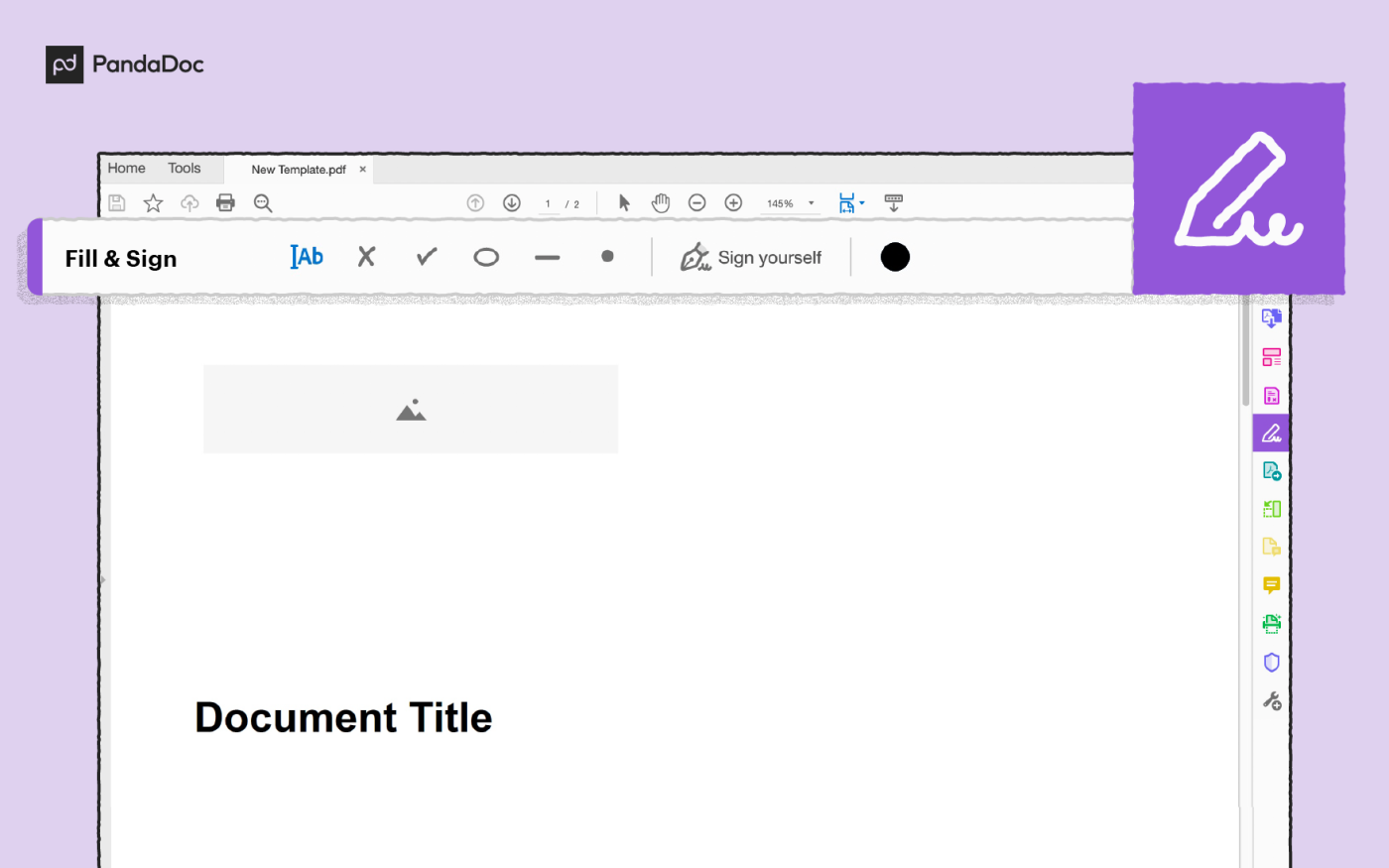 3. Add the email addresses of the signers and click Specify where to sign.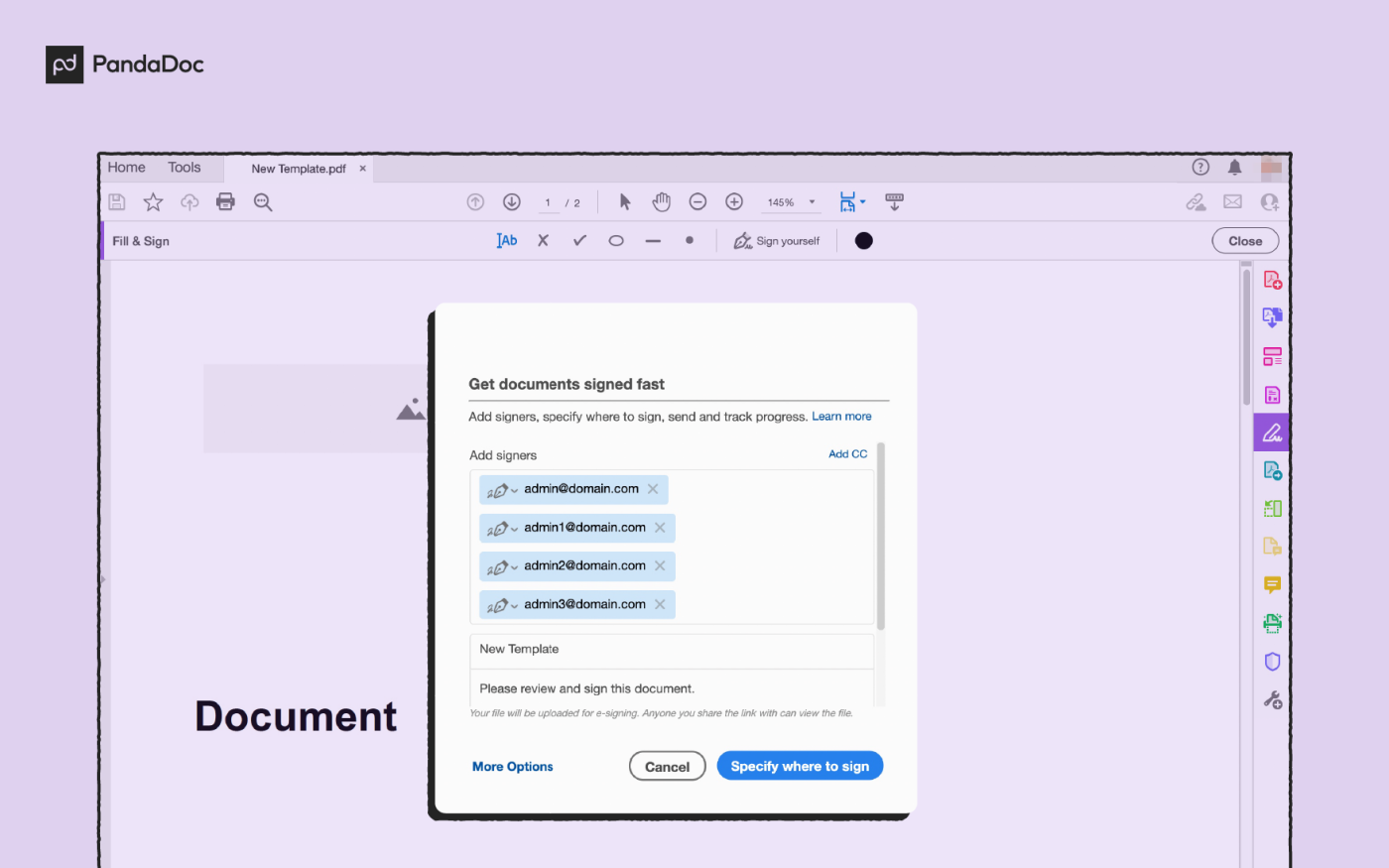 4. Click the relevant area of the document to place signature fields.
Ensure that they are assigned to the correct signee. 
5. Once you have finished, click Send to email the recipients.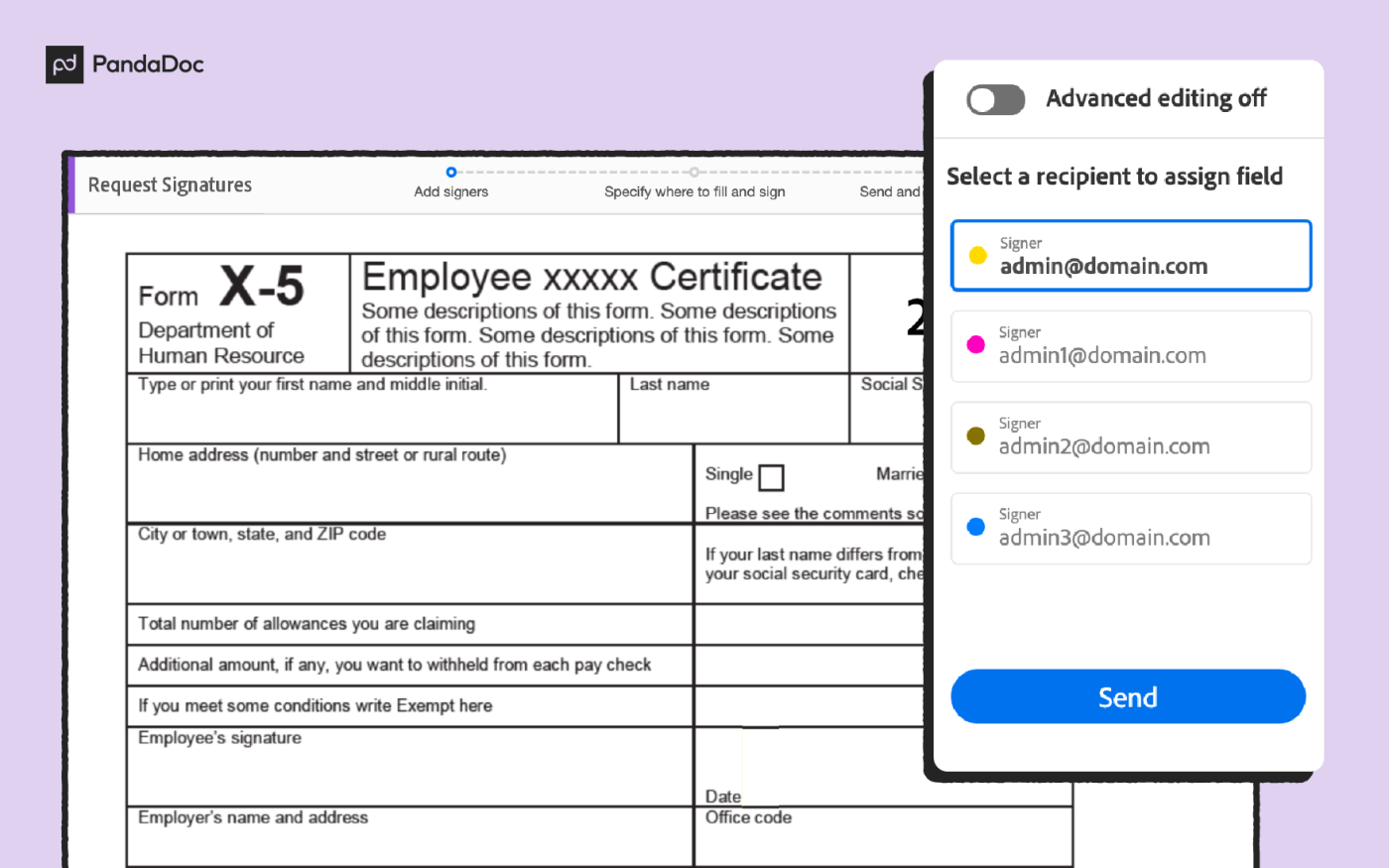 Use the desktop version of Adobe Acrobat to add multiple signatures to a PDF.
The Android and iPhone versions of the app are good for signing documents but do not offer much in the way of advanced functionality.
Sign using PandaDoc
PandaDoc is a comprehensive solution that offers easy-to-use functionality over and above other document apps. It is very popular among users that regularly sign business contracts, proposals, invoices, and so on.
Users can quickly and easily add signature fields to documents and send them for signing. It is also possible to track documents after sending.
With PandaDoc, multiple individuals can sign a document using a single device, which can be useful in situations like in-person meetings.
Follow the steps below to add multiple signatures to a document using PandaDoc:
1. Log into your PandaDoc account.
You can sign up for a free account or explore more advanced features by subscribing to a trial.
2. From the dashboard, select New document in the top right corner of the screen and + Document.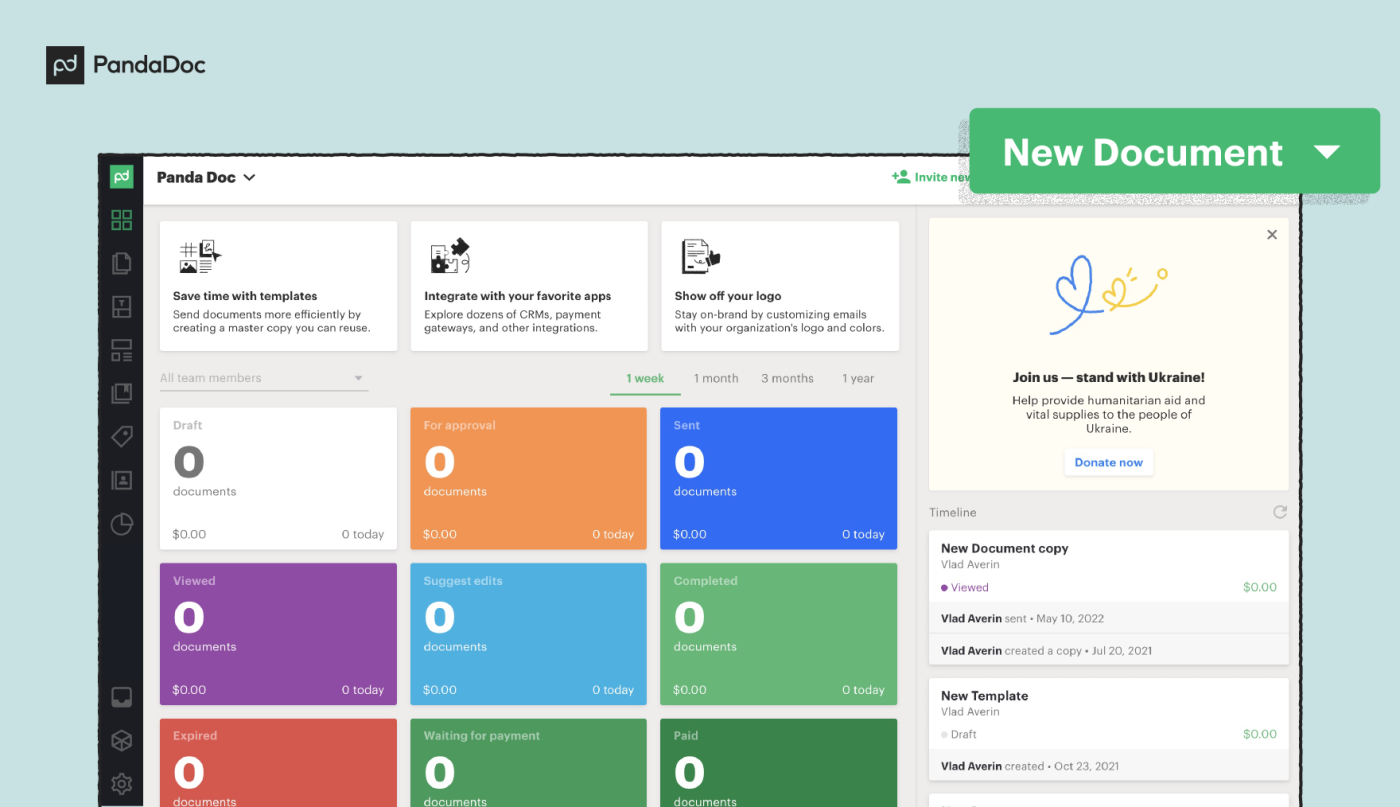 3. Follow the on-screen prompts to upload an existing document or create a new one (you can specify recipients at this stage if you wish to).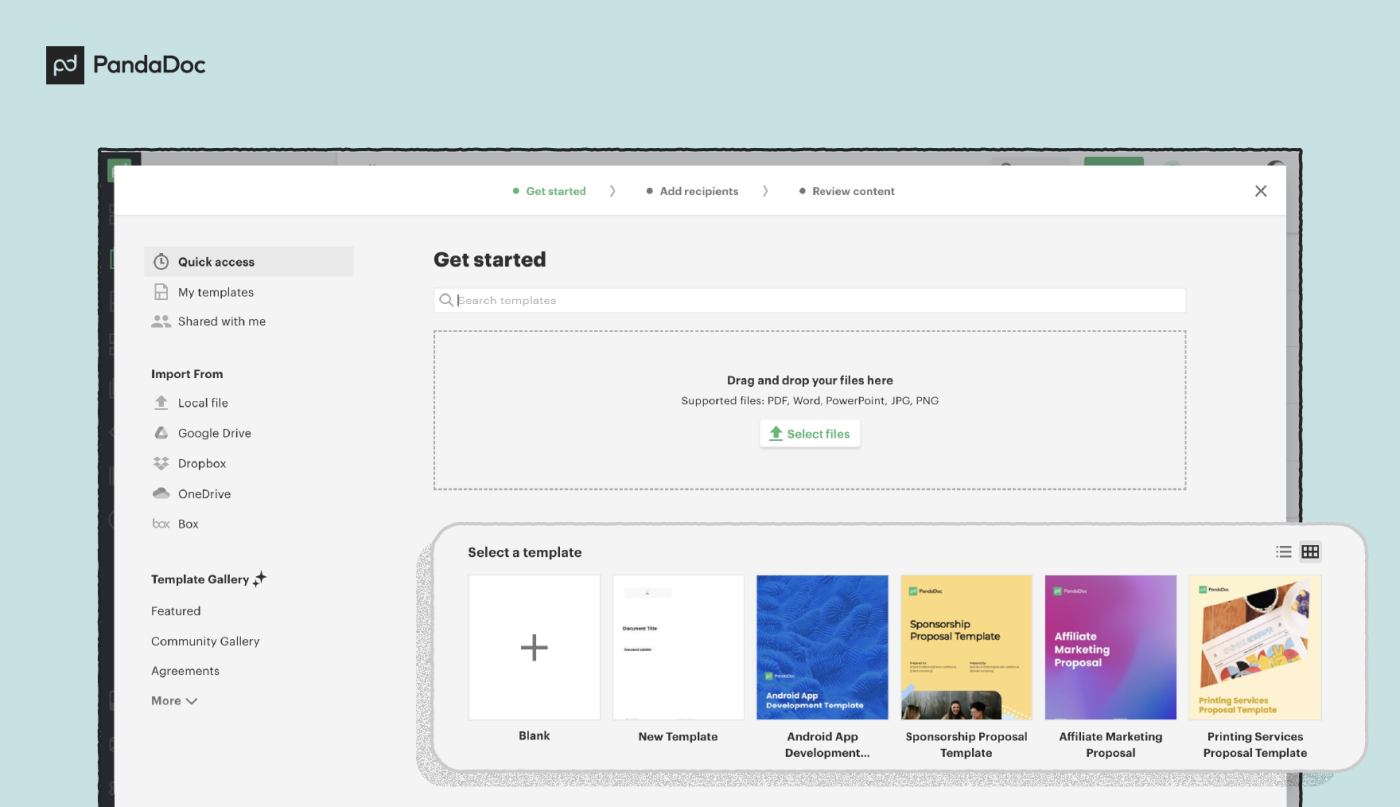 4. Drag and drop signature fields from the toolbar on the right.
You can add new recipients by selecting Add recipient from the drop-down menu.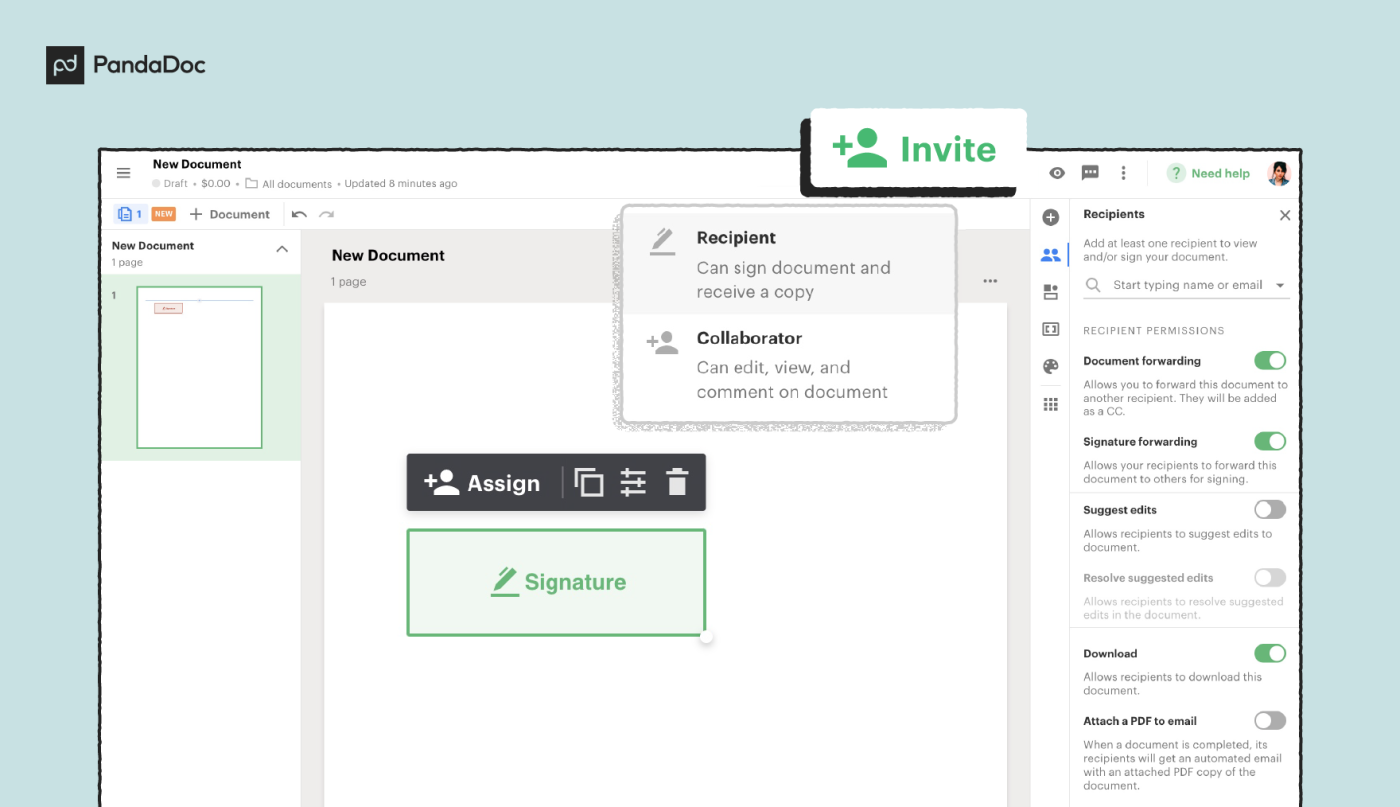 5. Once you have finished editing the document, click Send. From the drop-down, you can select Sign in-person to sign from one device.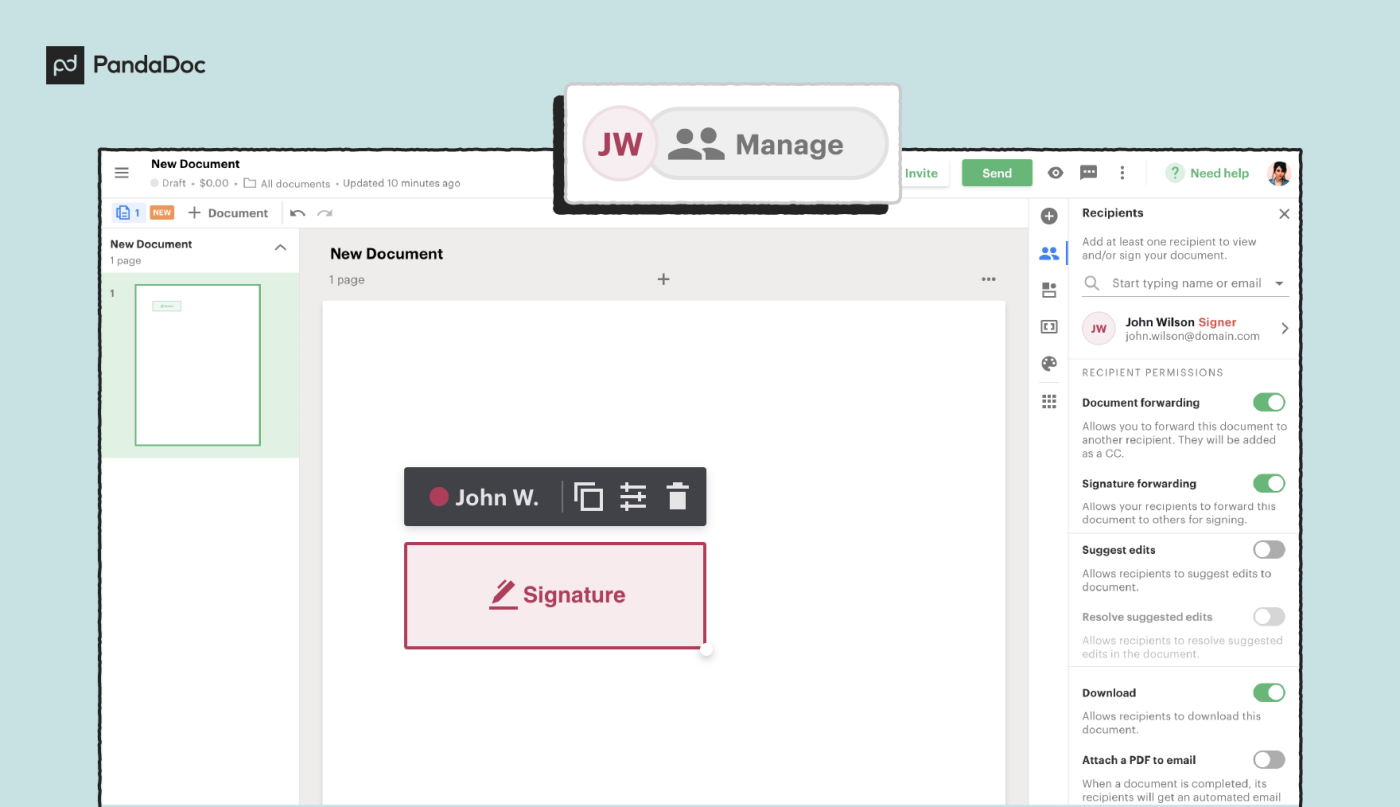 PandaDoc also offers a free app for iPhone and Android users alongside the browser-based application. The app is available on the long-term free plan.
Sign using Mail on your iPhone or iPad
If a document already contains several signature fields and you've received it as a PDF email attachment, you can use the iOS preview function in the Mail app to sign it.
Follow the steps below to sign using iOS Mail:
1. Open a preview of the attached document in the Mail app.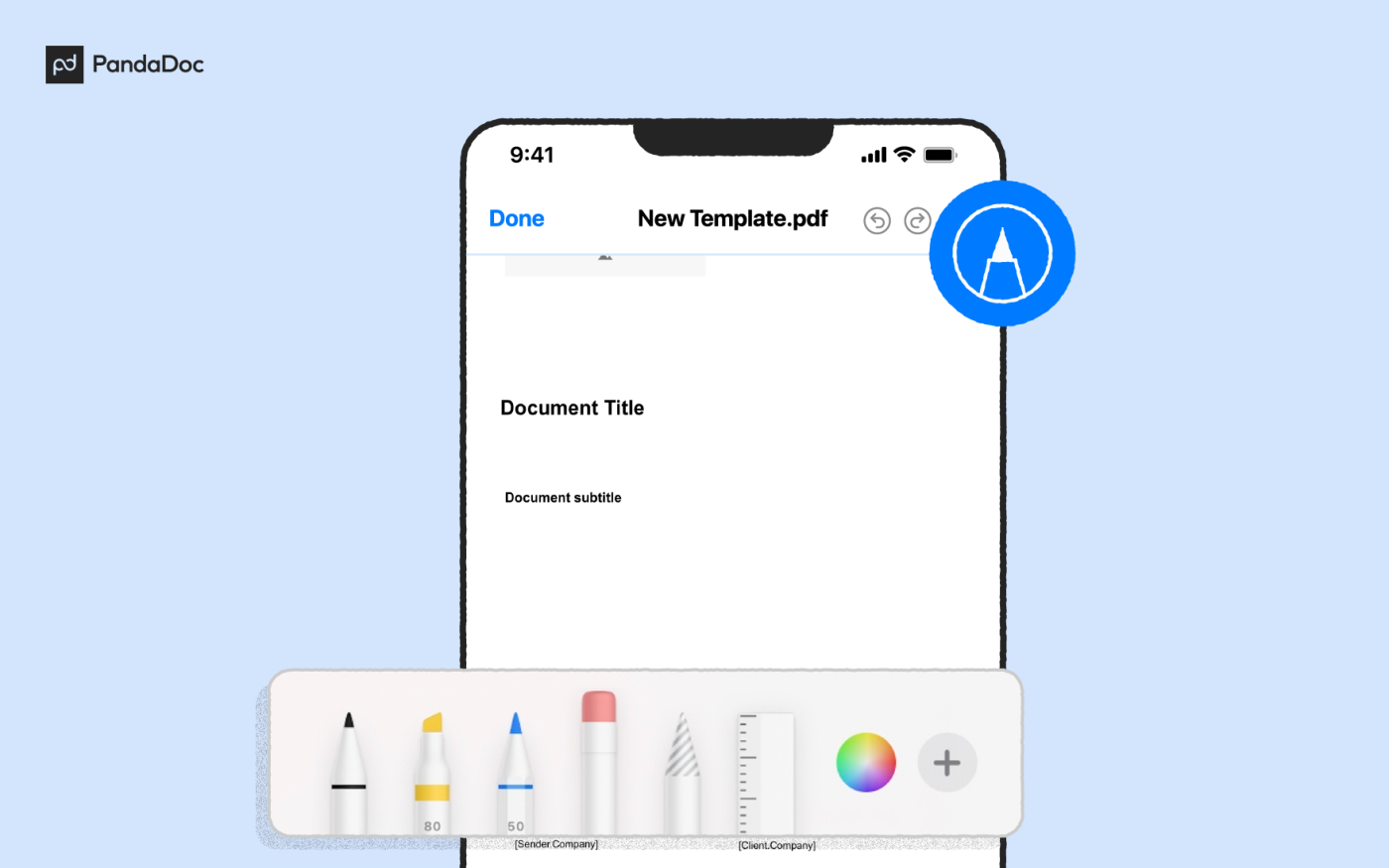 2. Select the Markup icon in the top right of the screen.
3. Use the editing options to draw signatures on the document.
Multiple people can do this. It's also possible to create signatures for future use.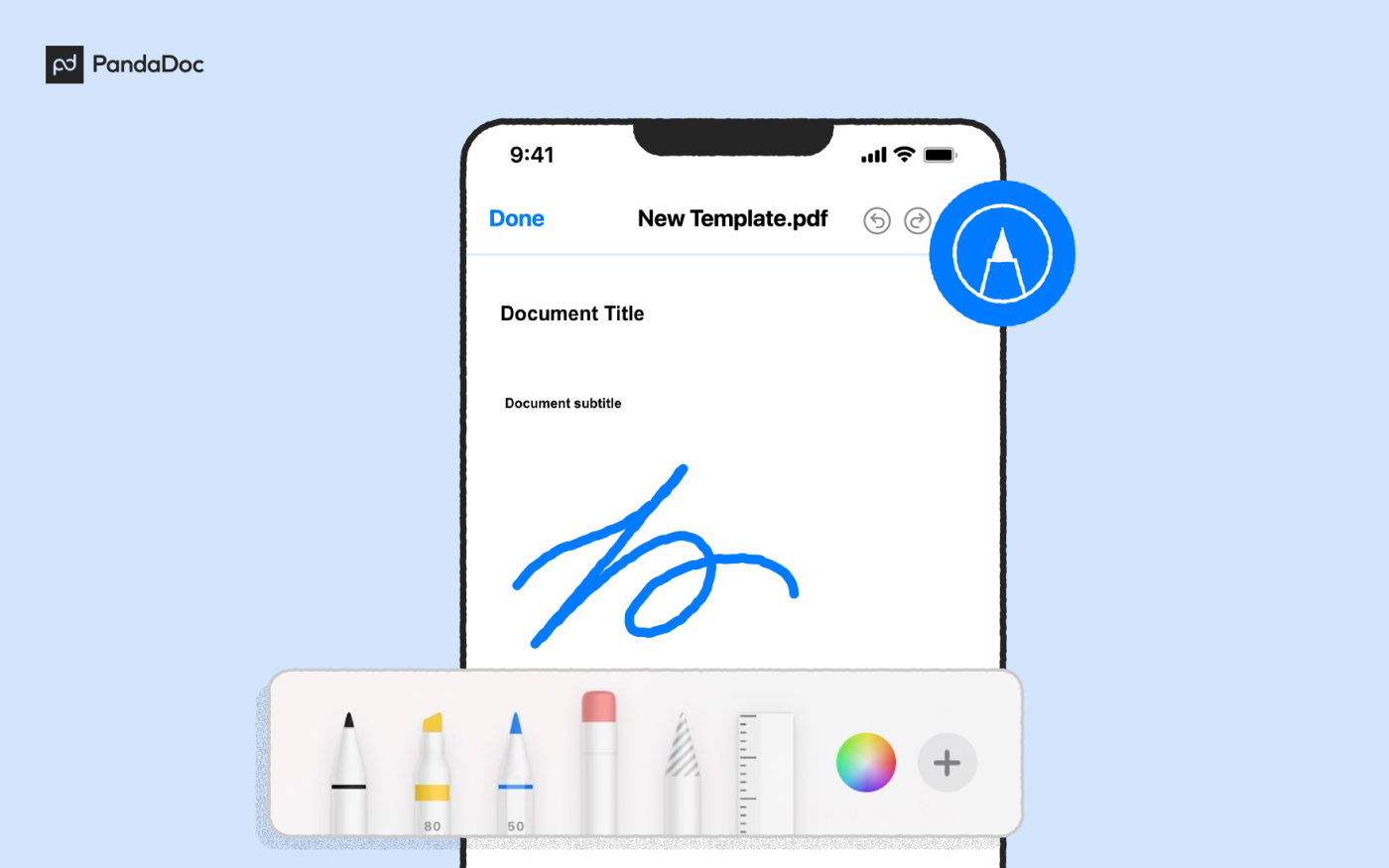 4. Tap Done when you have finished.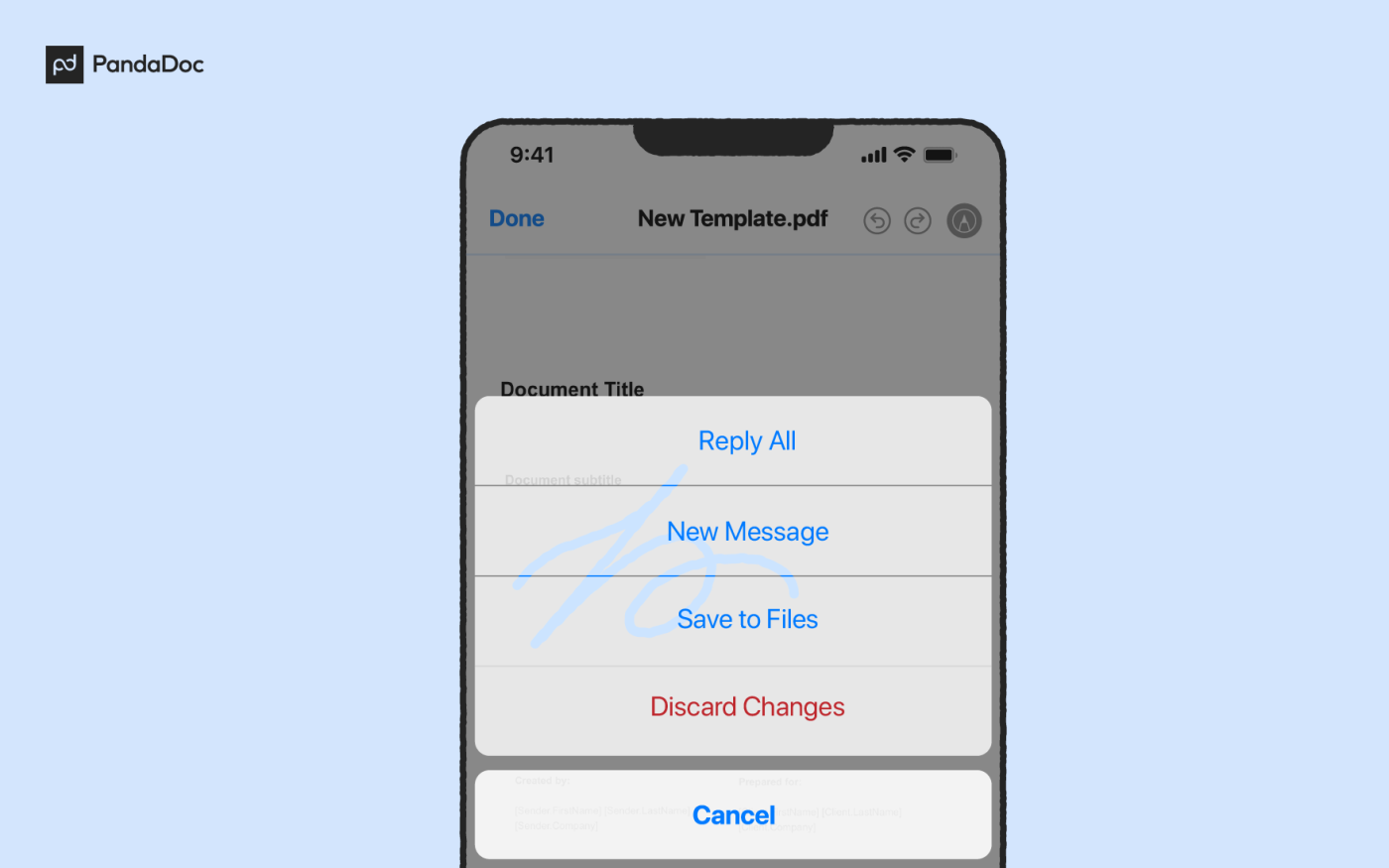 You may wish to return the document to the sender. 
You cannot use this method to edit documents or add signature fields. If you need to do either of these things, use one of the other methods described above.
Edit, sign, track and store documents with PandaDoc
Adding multiple signatures to a document should be a straightforward process. Apps like Mail allow users to approve a document quickly but don't offer much in the way of advanced functionality.
Adobe Acrobat provides an alternative with a slightly more comprehensive feature set. For larger document workloads, a tool like PandaDoc is most suitable.
PandaDoc provides users with an extensive set of tools for creating, signing, tracking, and storing business documents.
Features include an extensive templates library, an intuitive document editor, and an advanced analytics dashboard.
We offer a long-term free plan with unlimited signatures in addition to trials on all of our paid subscriptions.