How to sign PDF documents on Mac
Mac users have several options for signing a PDF document. One of the most common methods is to use pre-installed software like Preview.
Alternatively, dedicated document management platforms like PandaDoc provide an array of advanced functionality for streamlining the signing and approval process.
How to sign a PDF document on Mac with Preview
To add a new signature to a PDF file on your iMac or Macbook using the Preview app, follow the steps below:
1. Open the PDF document you want to sign. Right-click and select Open with and Preview.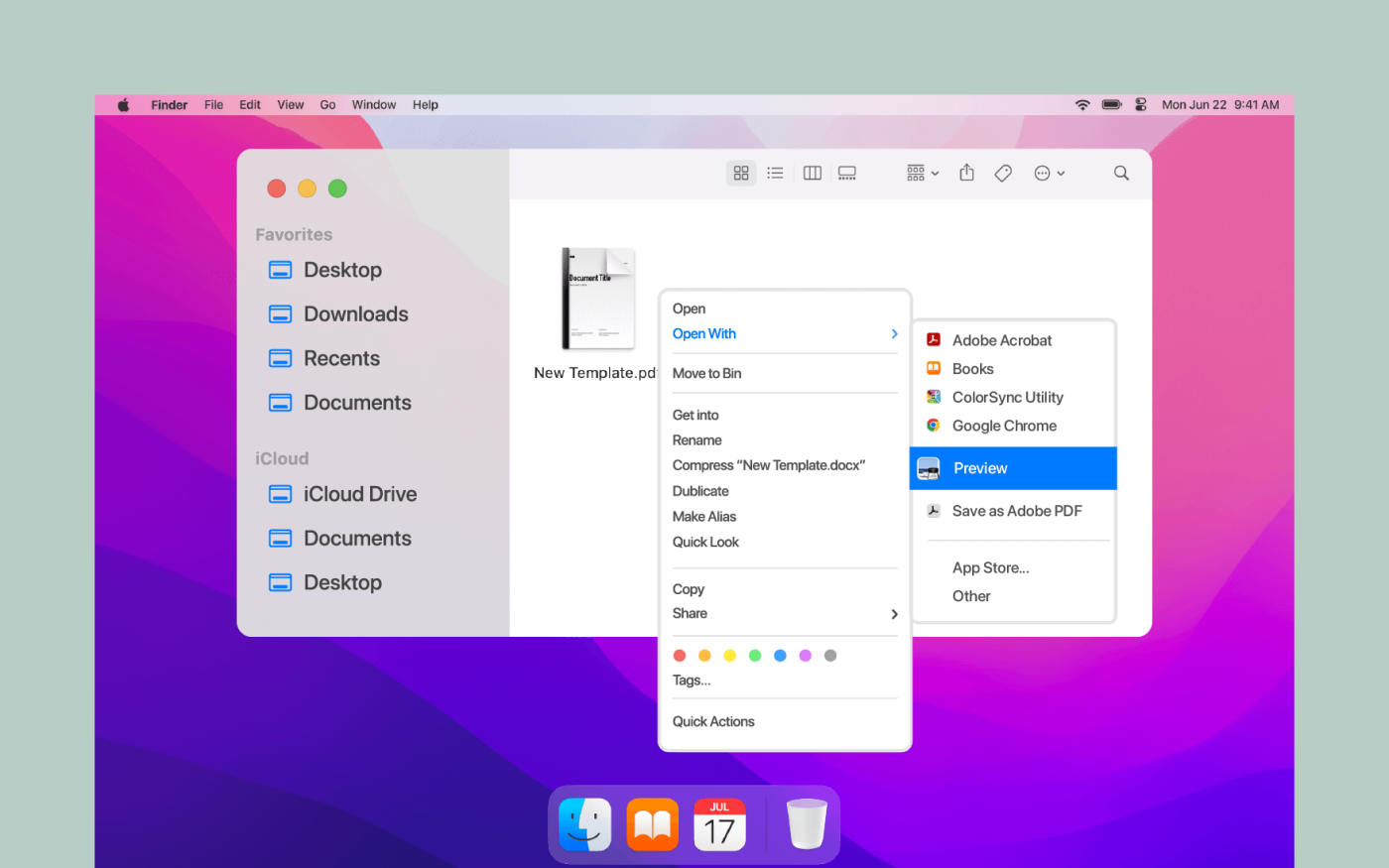 2. Click the Show Markup Tool icon (blue tip of a pen in a small circle) and select the Sign button (signature icon).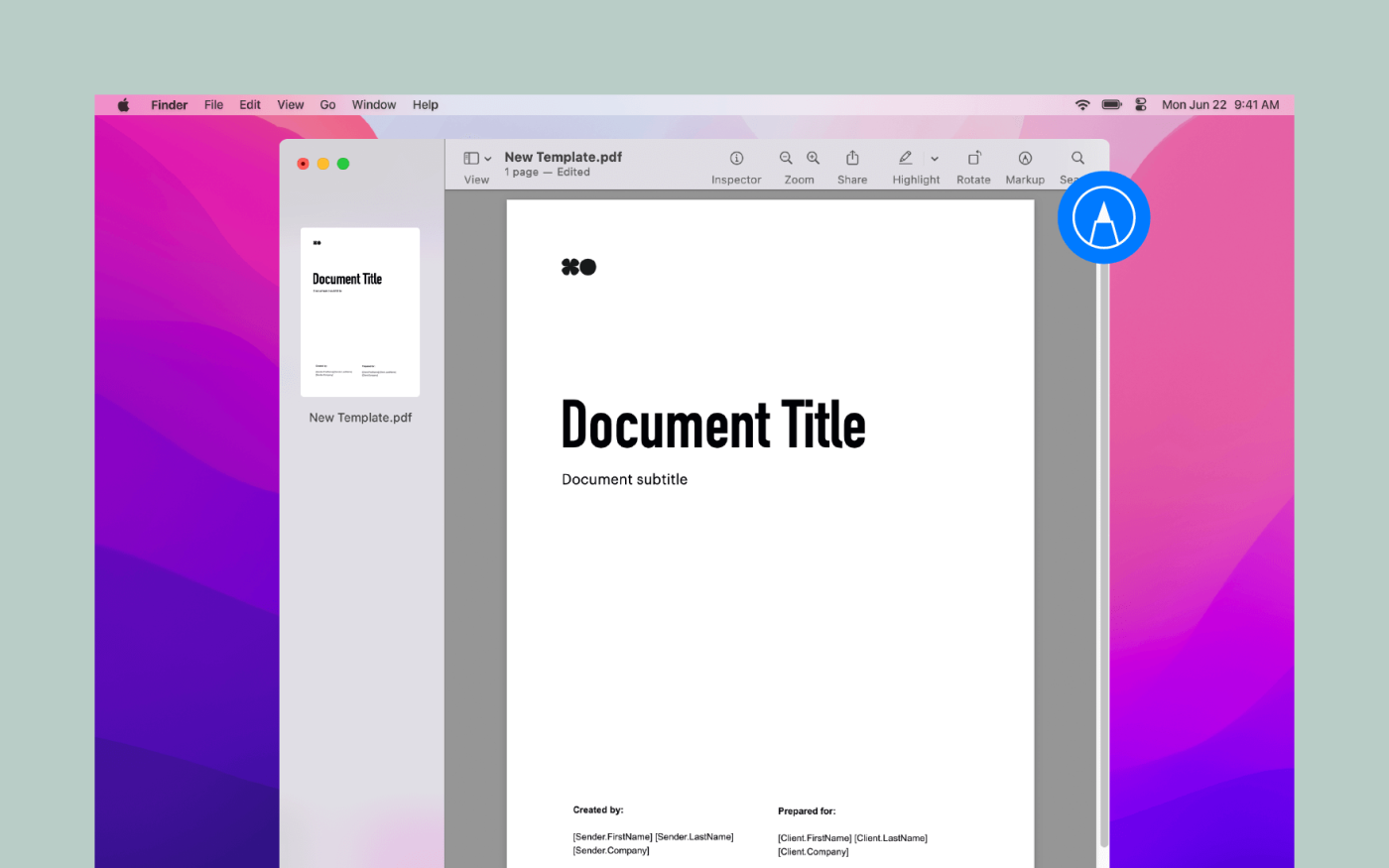 3. Follow the on-screen prompts. You have two options to create signatures: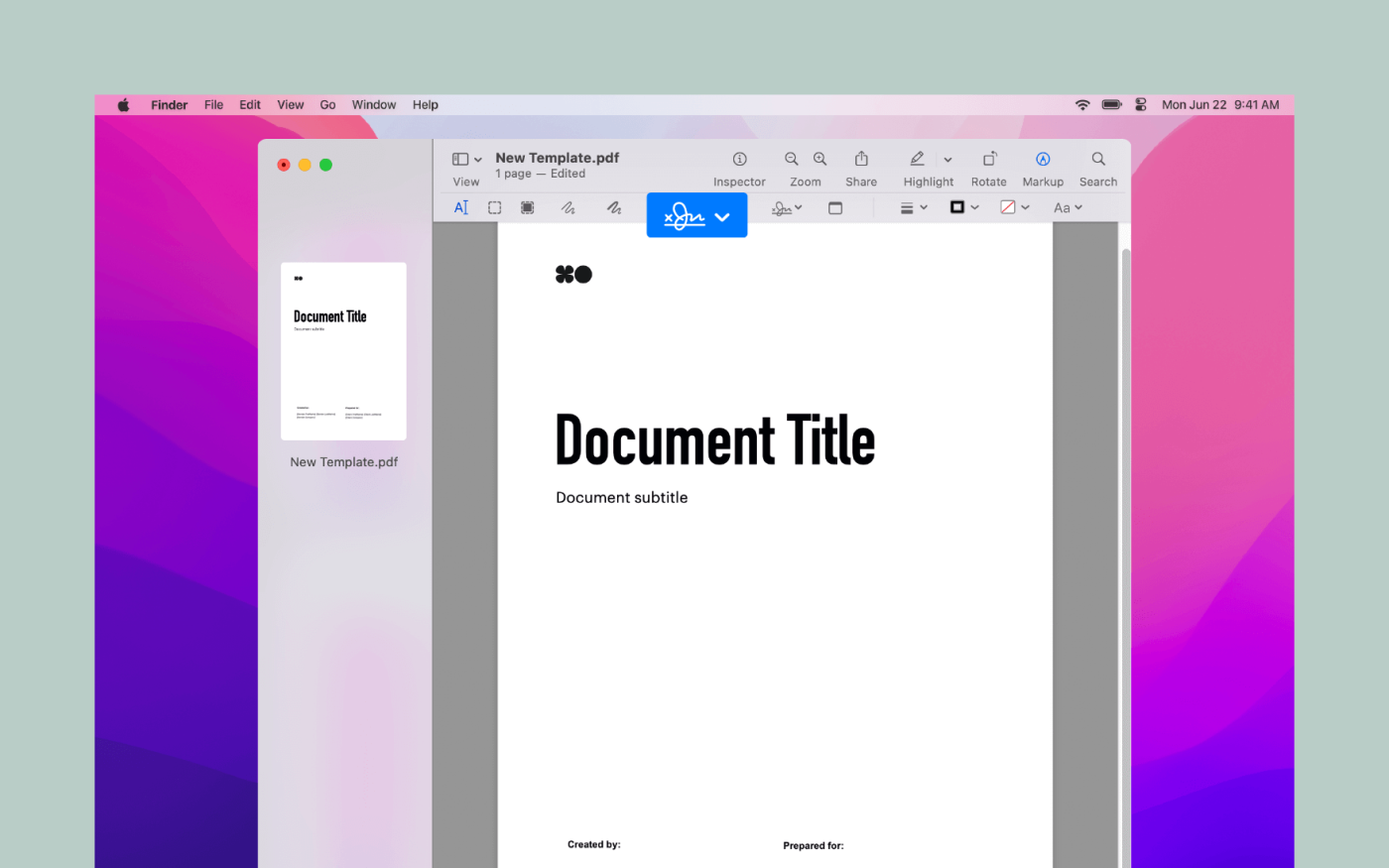 a) Use your trackpad to hand-draw a signature.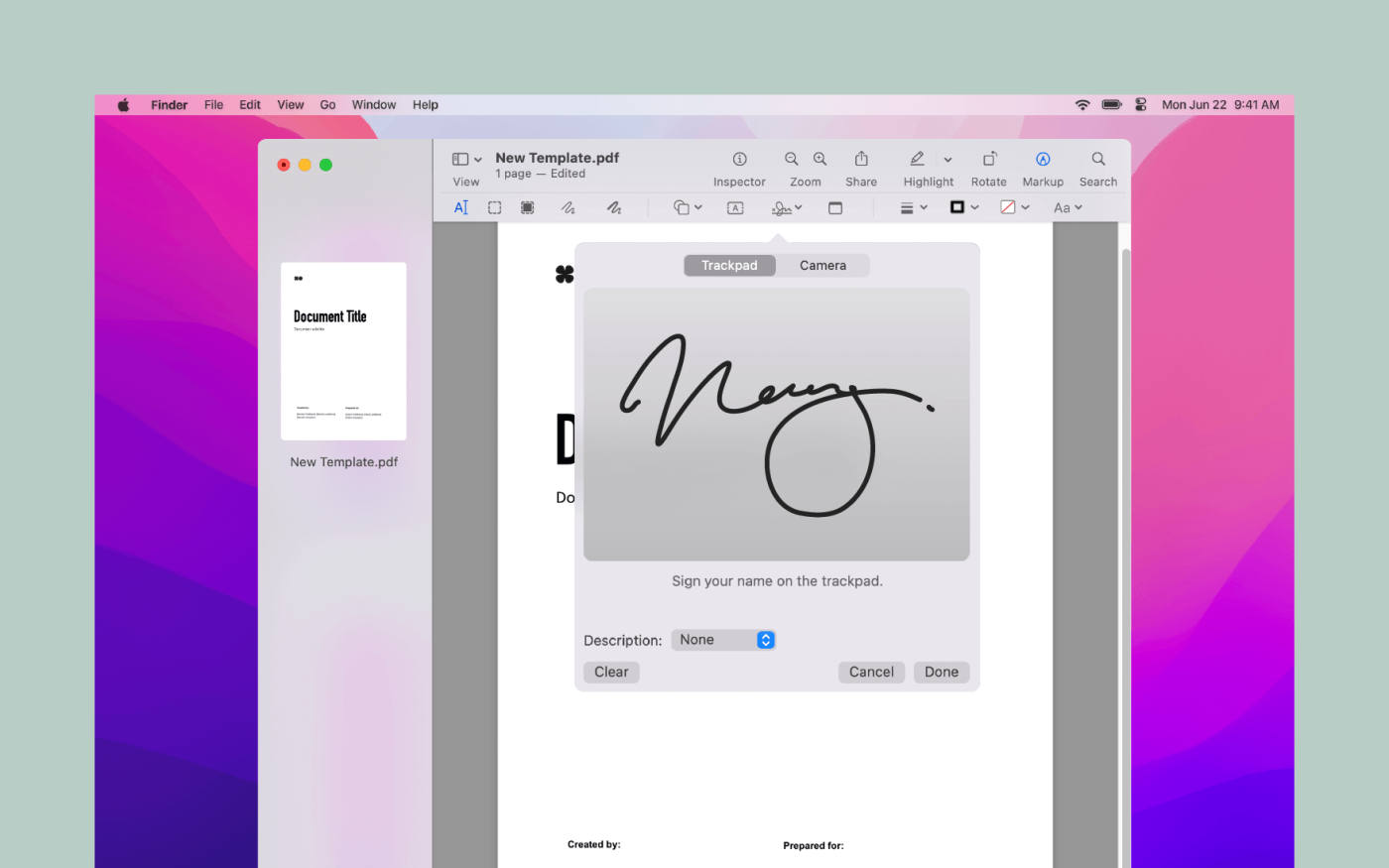 b) Use your Mac's camera by handwriting a signature on a blank piece of paper and holding it up to the camera.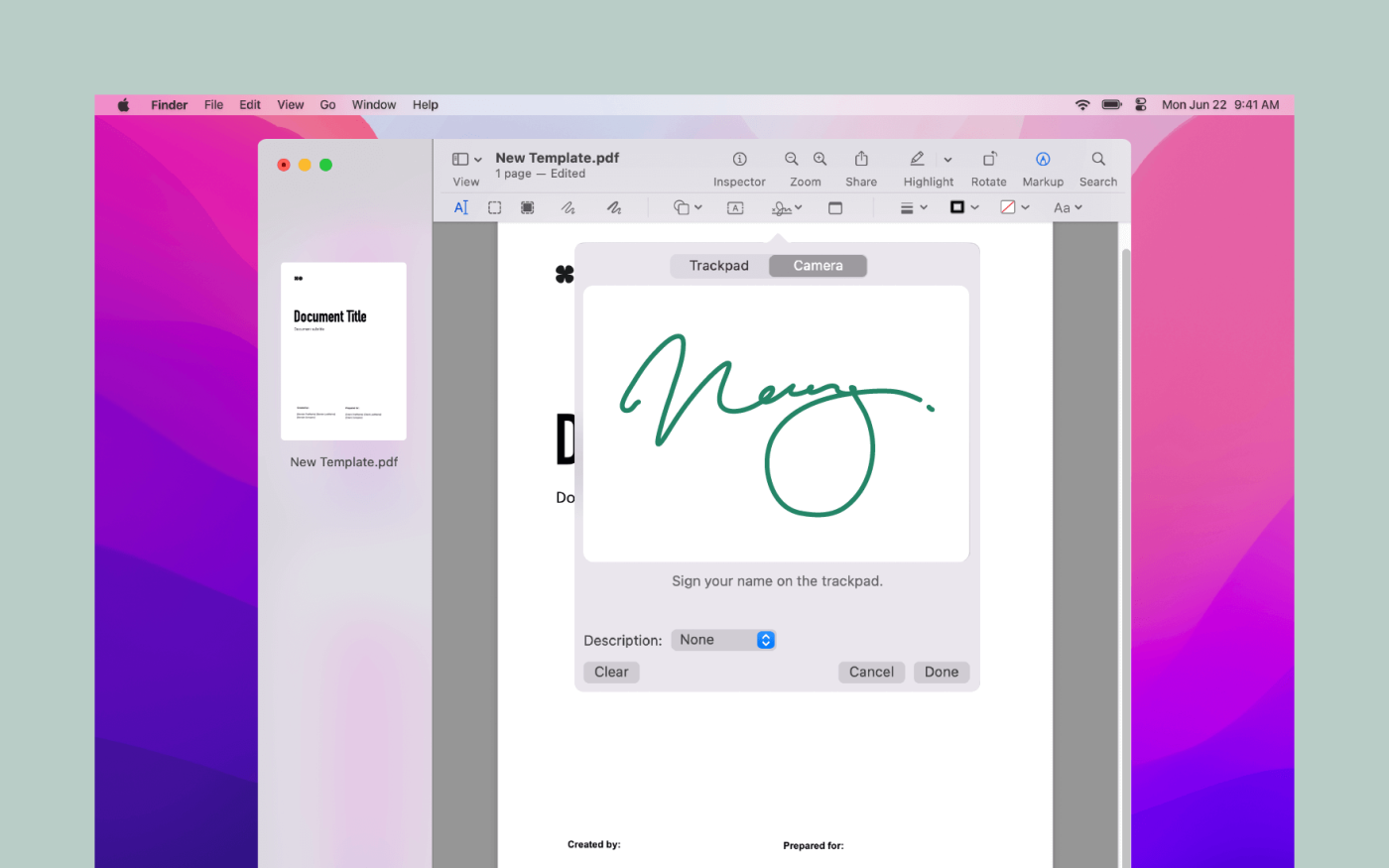 4. Once you are happy with the signature, click Done, select the signature you wish to use and drag it to the appropriate area in the document and resize it if necessary.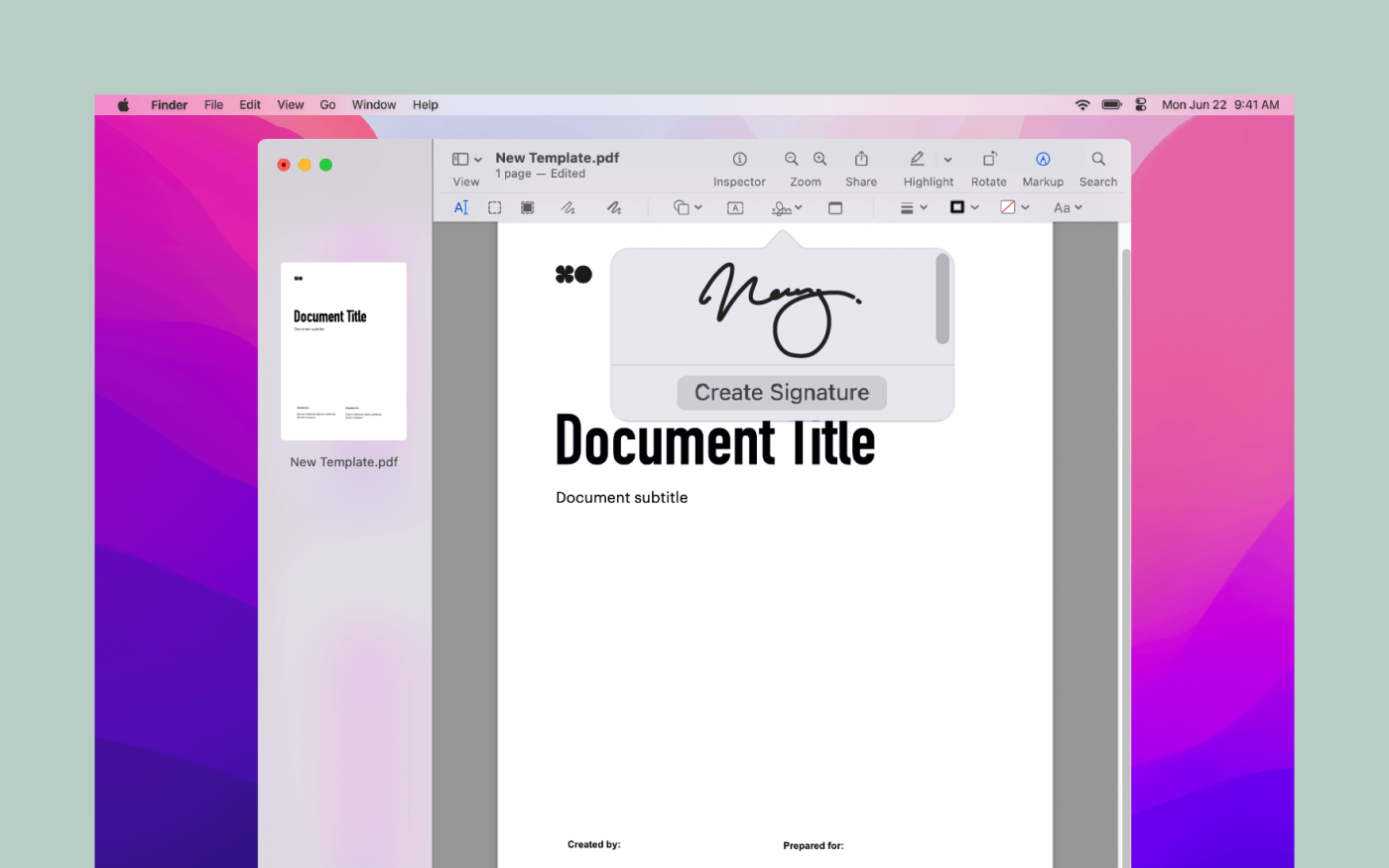 Your signature will be saved for future use.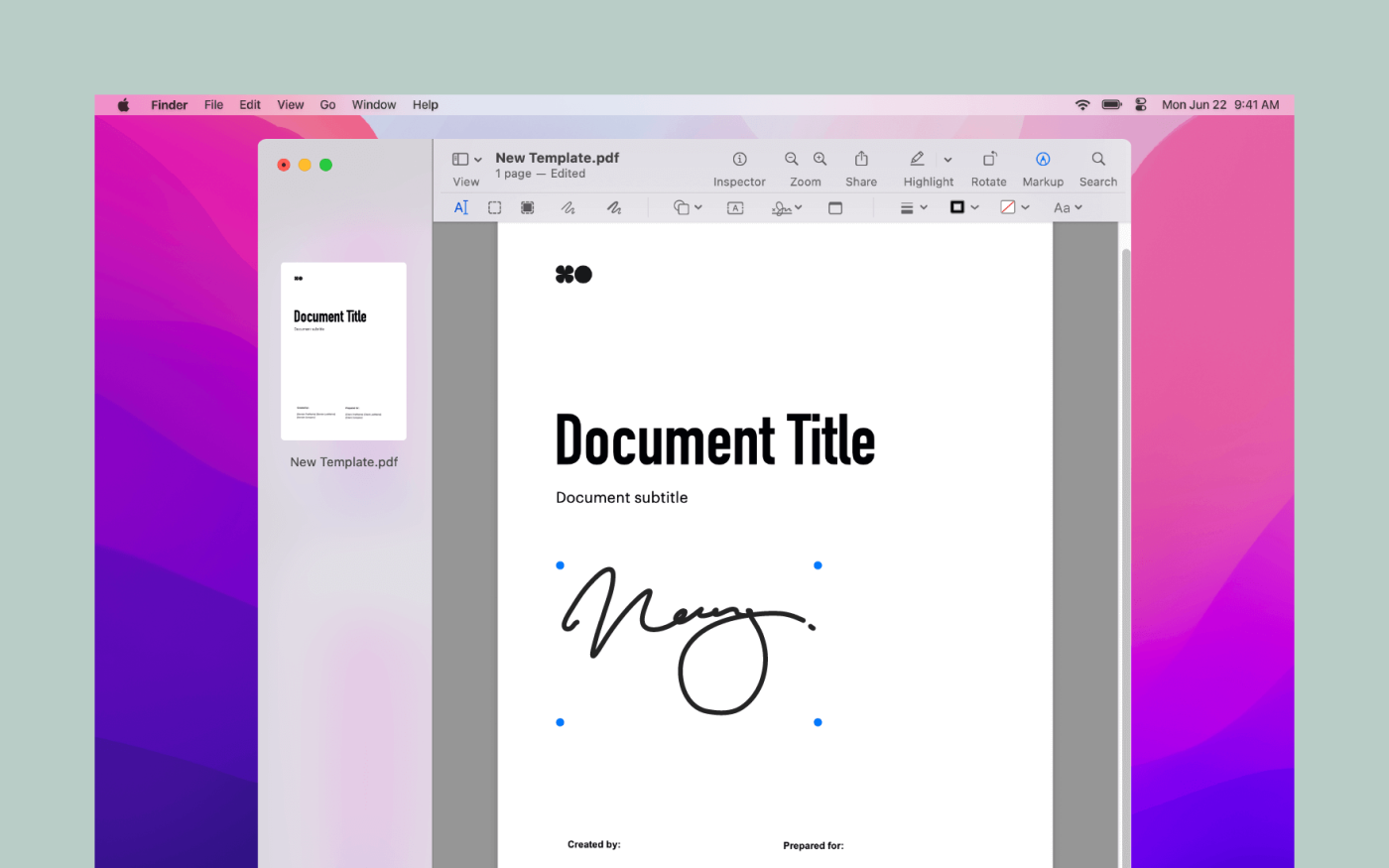 PDFs are one of the most common formats for sending and receiving important documents. And electronic signatures have cut hours from the traditional approval process.
Adding a simple signature to a PDF document on your Apple macOS (Mac OS X) computer is easier than ever.
Should you use special software?
If you require a wider set of features than those offered in Preview, you may want to consider using an application or software.
Dedicated electronic solutions have the following benefits:
They can be used with different document formats: Modern tools enable you to quickly add fully secure signatures to a variety of documents without the need to use the specific tools available in individual pieces of software.
They enable you to sign across devices: Modern tools are compatible across devices, allowing you to access, sign and annotate documents securely from a smartphone, tablet or desktop computer, including Windows, Mac, iPad, iPhone, Android, Chrome OS, Linux.
Extra security is provided: Modern tools provide, such as PandaDoc, an extra layer of security to documents approved with electronic signatures.
They benefit both senders and recipients: Because advanced e-sign solutions instantly accessible documents to recipients, most senders find they acquire signatures in a fraction of the time it usually takes.
How to sign a PDF document on your Macbook with PandaDoc
Mac users also have the option of using a browser-based platform like PandaDoc.
To add a signature to a PDF document on Mac using PandaDoc, just follow the steps below:
1. Log into the PandaDoc app and click on the New Document button.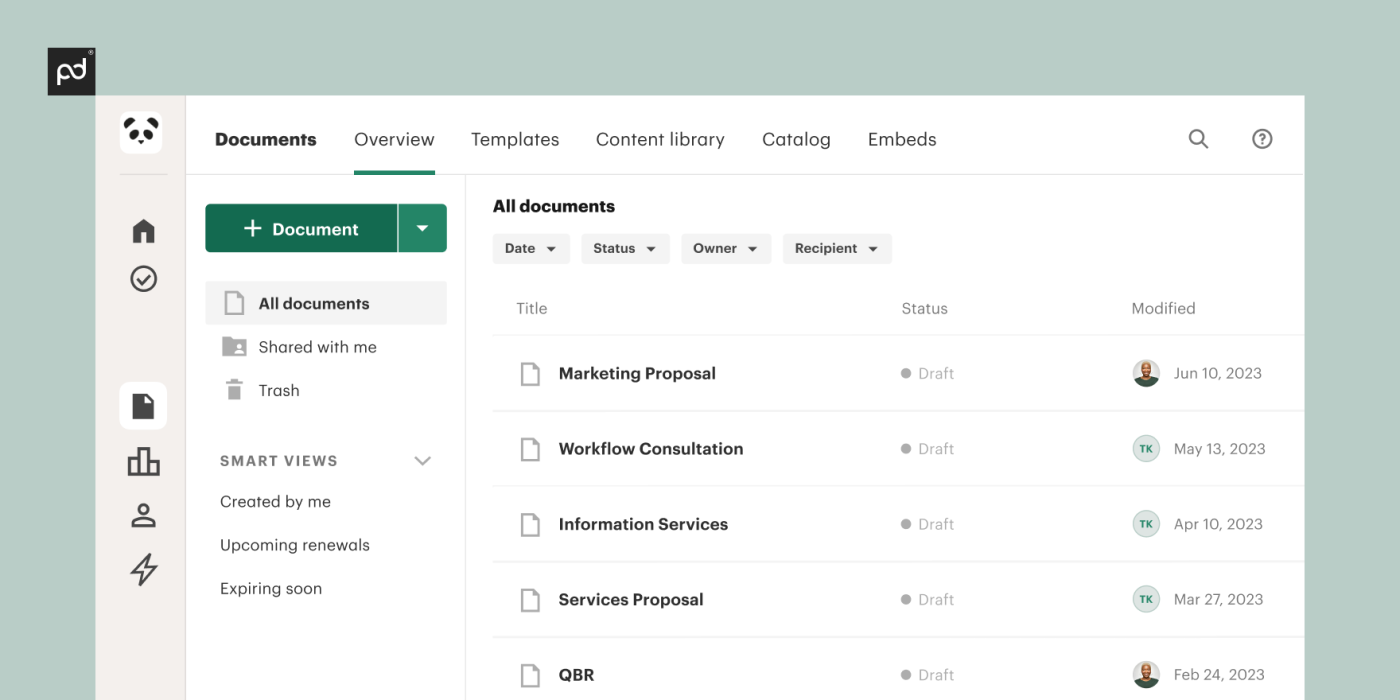 2. Upload the document you want to sign by either dragging it into the upload area or clicking Choose A Local File.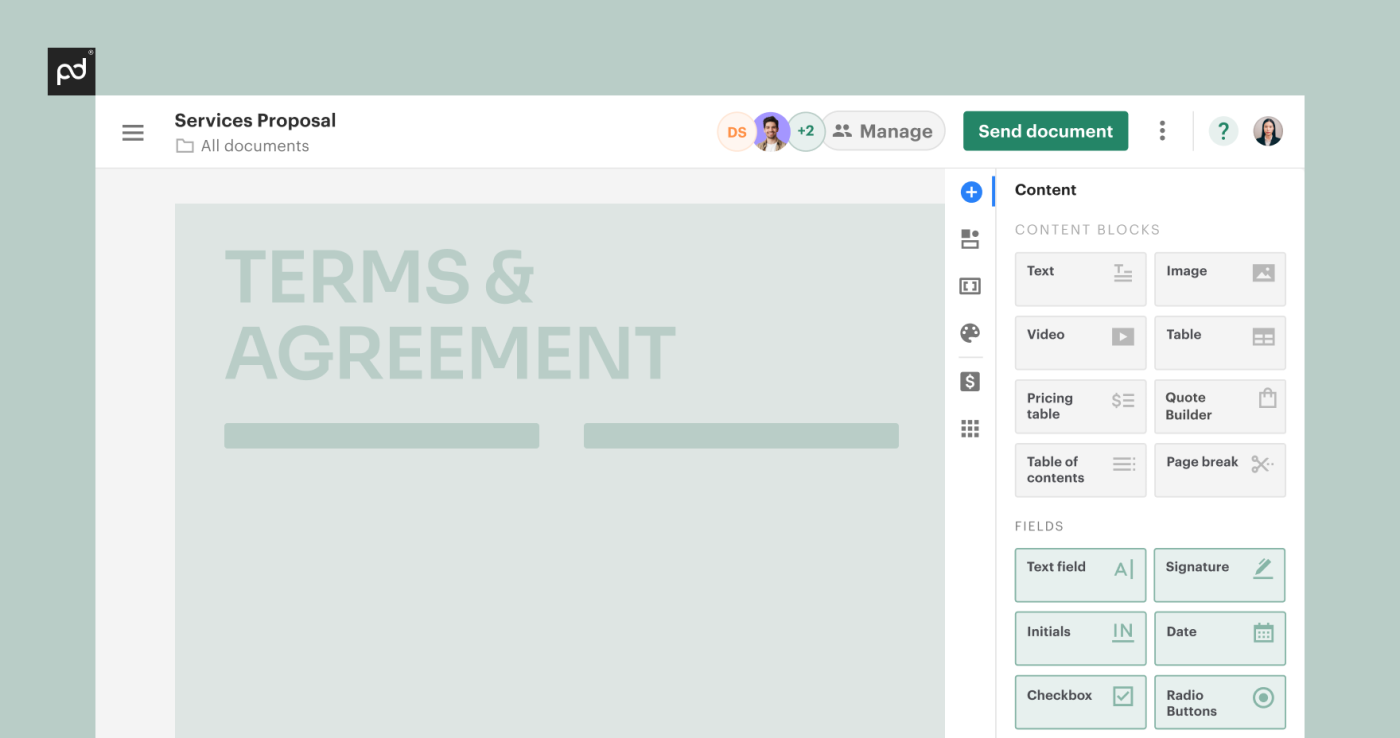 3. Once the document has uploaded, it will be visible in the PandaDoc editor.
4. Select the Signature block from the menu on the right of the screen and drag the signature field to the area of the document you wish to sign.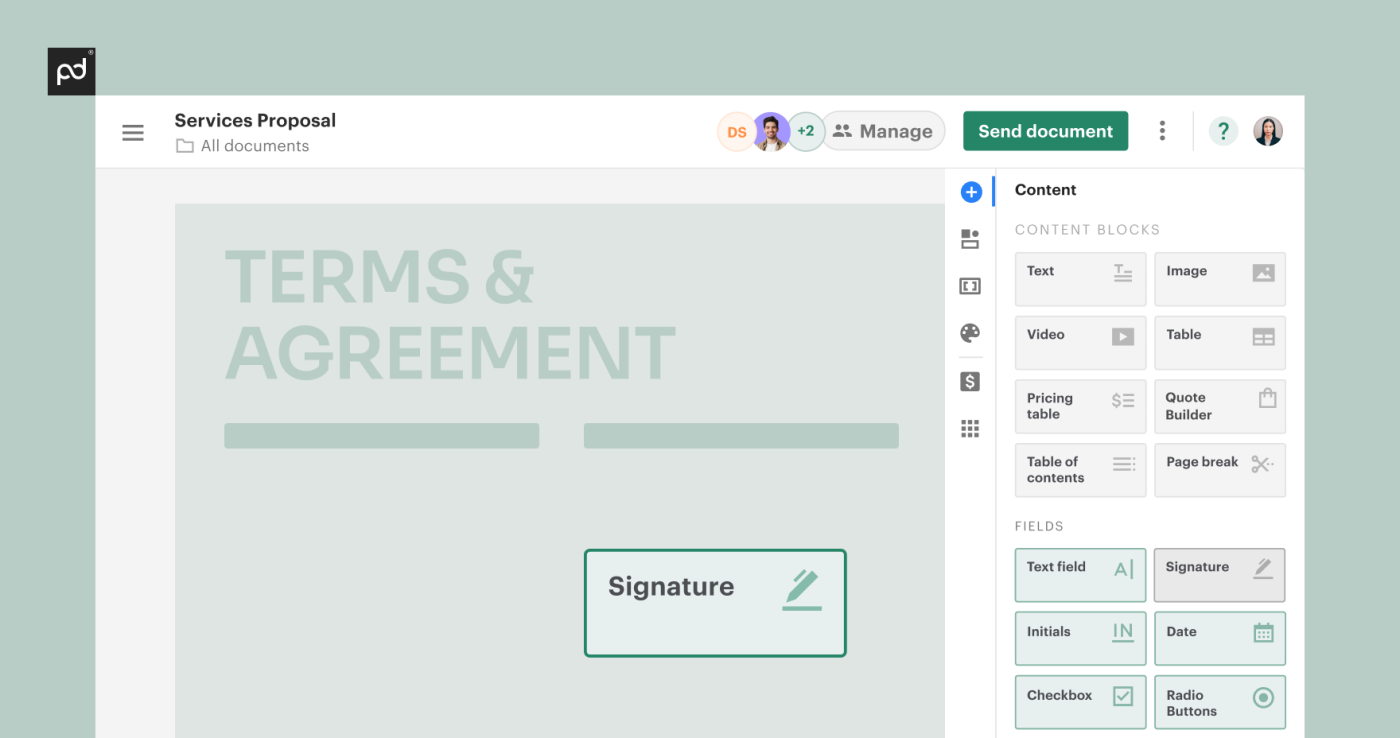 5. Click on the signature box and select yourself as the recipient.
You may need to add your details if they are not already saved.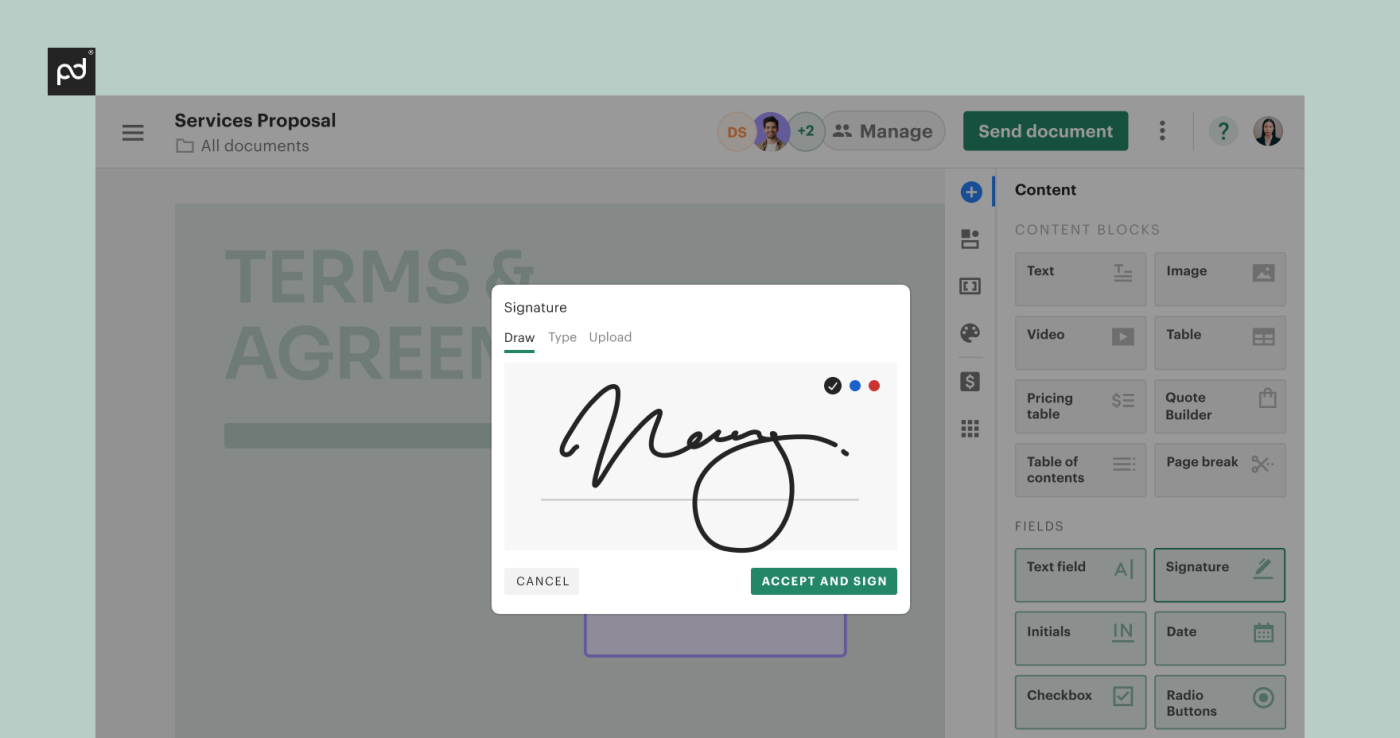 6. Click again on the signature box and enter your signature by either choosing a digital signature already created, hand-drawing the signature, or uploading it manually.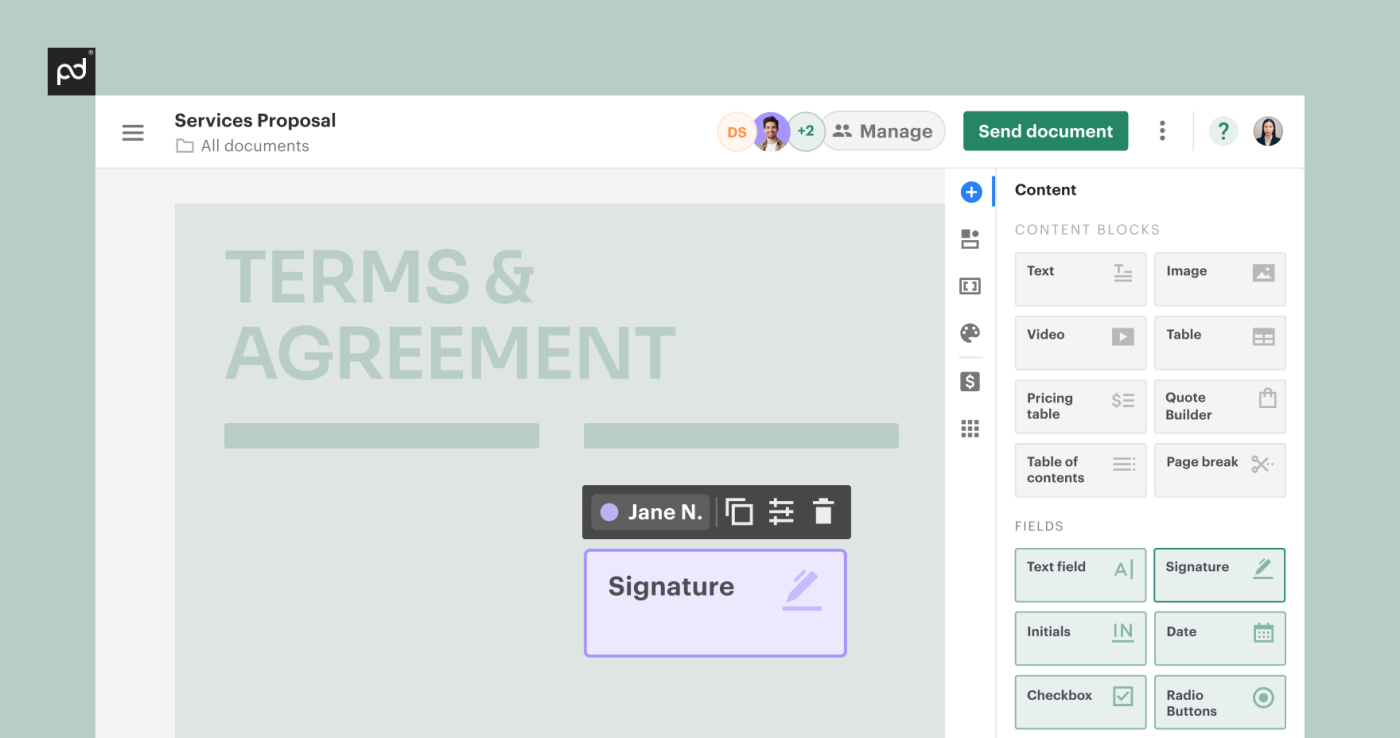 7. Click the Complete button and download the document in your desired format or send it directly back to the original sender using PandaDoc.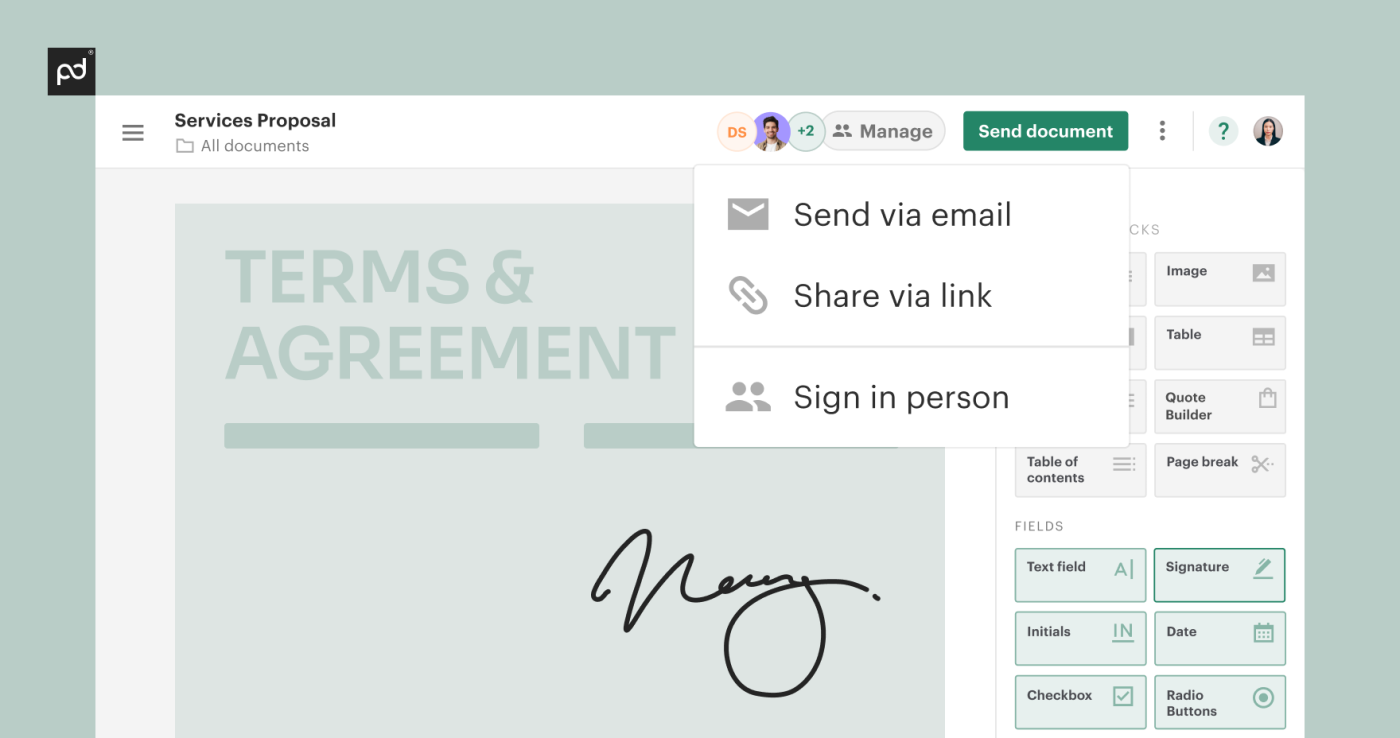 Conclusion
Modern tools offer an array of features not included in the Preview.
If you regularly sign documents electronically, then opting for an e-signature solution like PandaDoc can save you a significant amount of time and streamline your workflow.
Along with the option to enter your signature in multiple ways — by drawing, typing, uploading an image, etc.— you can also effortlessly sign documents across multiple formats and devices.
And because of the additional security features, all of your documents will have a complete, securely stored paper trail should any future verification issues arise.
If you would like to give PandaDoc a test drive, you can sign up for a completely free 14-day trial.