Every marketing team's favorite tool, Zapier, is a problem-solving product you need to help automate your workflow.
And we know this because it's one of the most used tools on PandaDoc too (yes, Zapier is a PandaDoc partner).
Be that as it may, this article is written purely for educational purposes (or else we'd be liable to write an article for every partner too).
There's a reason why everyone loves Zapier: it removes manual labor from boring tasks; it shows information in real-time; and, most importantly, it comes with 4000+ app integrations that allow you to complete the most mind-numbing tasks with the click of a button.
Since we're singing its praises, it's best we also show you our favorite Zapier integrations as well.
Here we go!
What is Zapier and what can you do with it?
If you're someone who does a lot of repetitive tasks every day, then Zapier can be a huge time saver.
This is because Zapier has introduced their concept of "Zaps" into reality, which are workflows that automate the entire process for you.
For example, if you have a lead come in through your website, and you want to inform your team about it, there's no need to manually email or message every single team member.
Once you set a "trigger," Zaps can get it done for you.
What's a trigger, you ask? Triggers are actions that need to be set in motion to get Zaps working.
There's no way to tell your team about the aforementioned lead until the moment the visitor actually ends up filling your website's landing page, correct? Once triggered, Zaps immediately get to work on your behalf.
The product is built around this basic concept: Zapier works on triggers and Zaps. Currently, Zapier has 4000+ app integrations and a bunch of ways to customize triggers.
In other words, the tasks that can be executed with Zaps are limitless. Oh, and here's just a small FYI: Zapier promises 99.9% uptime for businesses that use its product.

Best Zapier integrations
Let's now take a deeper look at what Zapier can do for you.
1. Send messages to customers
Most teams employ the tactic of acknowledging their customers after a touchpoint, or after they interact with your brand. This could be done through messages or email marketing.
The good news is that Zapier has integrations for both.
Here are a few reasons why you should opt to add these Zapier integrations:
Customer experience overshadows every variable these days. (According to Adobe, businesses that focus on customer experience have a 1.5x higher year-on-year growth.)
It's more advantageous to retain a customer than to get a new one (it just makes better business sense to do so).
Constantly communicating with the customer can boost brand recognition, which makes it easier for your customer to consider you first when options are available.
On that note, these are a few Zaps that you can use:
HubSpot -> Gmail. To make this happen, you would need to first authenticate your HubSpot and Gmail accounts. Next, you'd have to choose one app where the trigger happens and the other app where the information is sent. Between these two, you'd also need to select the kind of information you want one app to send to the other. For example, you can set a trigger in HubSpot so that when a new deal closes you'll receive an email notification.
Typeform -> SMS. Again, authenticate both apps, select trigger, and let the automation happen. This process remains the same for setting up every Zap.
2. Keep your team updated
Imagine this scenario: there's a large order coming through and you need all hands on deck.
So, what better way to keep everyone in the loop than having a notification sent to the team as soon as the order arrives? Well, with Zapier, you can make that happen.
Not only this, but you can also add important events to team calendars and on to-do lists.
You can also (simultaneously) create tasks on Asana, share updates from the company's social platforms, get quick updates from Trello and Monday.com, tasks on Slack, and do lots more.
In today's modern world, Zaps are the glue for team management.
Examples of a few Zaps you can use:
Inbound mails -> Slack
Slack messages -> Todoist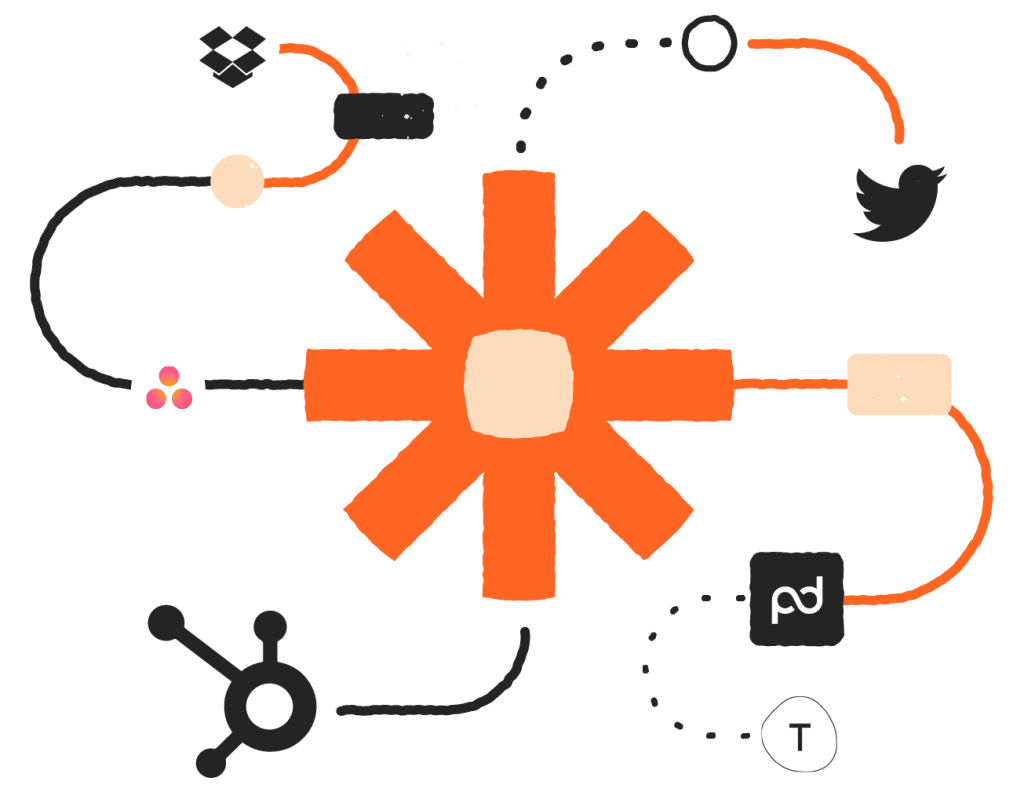 3. Save time by optimizing emails
We know a lot of people have inboxes that look more like clutter boxes and less like mailboxes — and that's exactly why you need Zapier.
How can Zapier help me optimize emails, you ask? It's quite simple actually: you use triggers to help keep things sorted.
Here's an example of what Zapier can do for your mailbox. If a mail comes with attachments, Zapier can save all the files to DropBox, or if you get inbound mails, then Zapier can add that info to Google Sheets.
And if a new mail ID comes into your inbox, then it can become a part of your MailChimp subscribers' list with Zapier.
A few more Zaps you can deploy:
Mails -> Asana tasks
Mails -> Sendy campaigns
4. Aggregate data in one place
Let's be honest, who hasn't once or twice been stuck with the task of manually adding data to Google Sheets? In fact, most of us have been plagued by this more than we care to remember.
Zapier understands your struggles and is here to help. Why spend all that time doing busy work when there's a better way to streamline the entire process?
How about an automation tool that simply adds data to spreadsheets as soon as the aforementioned data arrives?
In the spirit of Aladdin's one-of-a-kind friend, Zapier is here to answer all your midday prayers.
Here are a few applicable Zaps you can create:
Gmail -> Google Sheets
Can you believe that this product is actually free?
5. Automate your social media presence
This feature is perhaps what makes Zapier the golden child of every marketing team.
You're liberated from needing to check, re-check, create backups, and share content on different platforms constantly. It can all be automated!
For example, you can cross-post from different social media platforms. For example, a tweet can appear on LinkedIn just as easily as you can create new Facebook photos by importing Instagram photos.
These are a few Zaps that you'll love:
Instagram -> Dropbox
WordPress post -> LinkedIn
6. Other important integrations
The job of Zapier is to take the best parts of every app and to make them work synchronously to enable the greatest marketing automation for your team.
And with 4000+ integrations, the options for triggers, actions, and Zaps are unlimited.
Look at PandaDoc itself, with its Zapier integration, you can connect it with FreshBooks, Slack, Gmail, HubSpot, Dropbox, OneDrive, and many other apps, to complete tasks like file uploads, invoice management, channel notifications, deal updation, etc., without having to spend any time on it.
Having a good understanding of what you can do with the app can make a world of difference.
Especially for small businesses, it means that they can save hours of downtime and money that's usually spent doing boring work. Thankfully, Zapier makes all this easy and intuitive to learn.
The best part about this tool? Because it is entirely automated, the chances of human error decrease substantially, far less than when it's only us humans at the helm.
So, without further ado, here are a few more important integrations that you ought to know about Zapier:
Generate Salesforce contacts through Shopify visitors.
Create schedules using calendar integrations.
Update HubSpot CRM with MailChimp subscribers.
Get summary reports in one place using HubSpot or Analytics.
Send customer feedback to teams using Slack.
Create invoices through triggers (and streamline payments while you're at it).
Create to-do tasks for the team.
If you wish to do more tasks like these, check out how you can create Zaps to customize tasks as per your specific business needs.
Zap your business into a better future
Few software options out there can achieve what Zapier has. It began as a small project, but today, it has earned itself a valuation of $5 billion.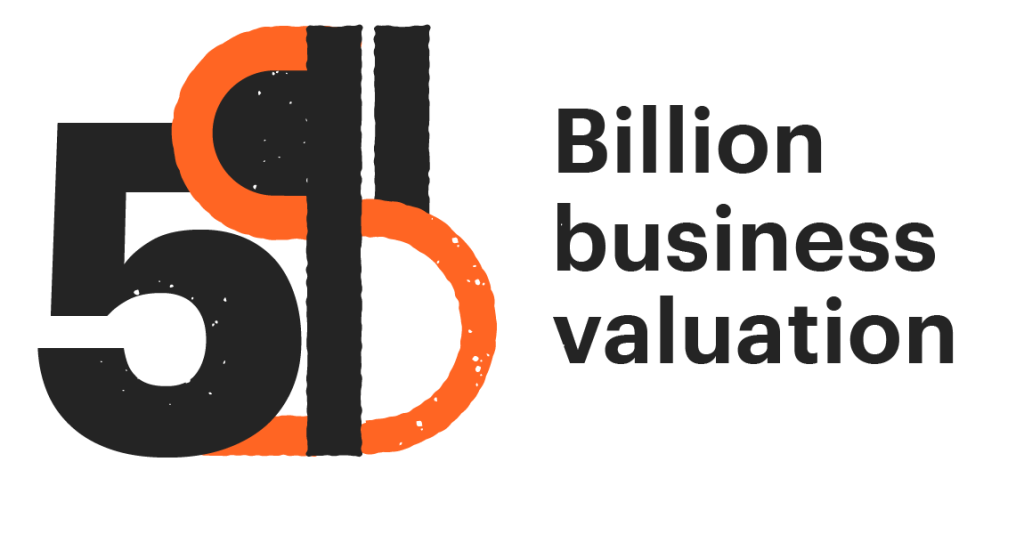 As far as progress is concerned, the company understands the struggles of small businesses and proves it by providing a product that assists business owners in reducing downtime and improving their marketing automation.
At PandaDoc, we believe automation and accessibility are keys to a successful future.
This is why we also deliver a product that removes manual labor, from signing multiple documents to allowing you to review, sign, submit, and save documents with the click of a button.
So if easy workflow is what you stand for, then take PandaDoc for a spin. Oh, and while you're cruising PandaDoc, you can check out our Zapier integration too!