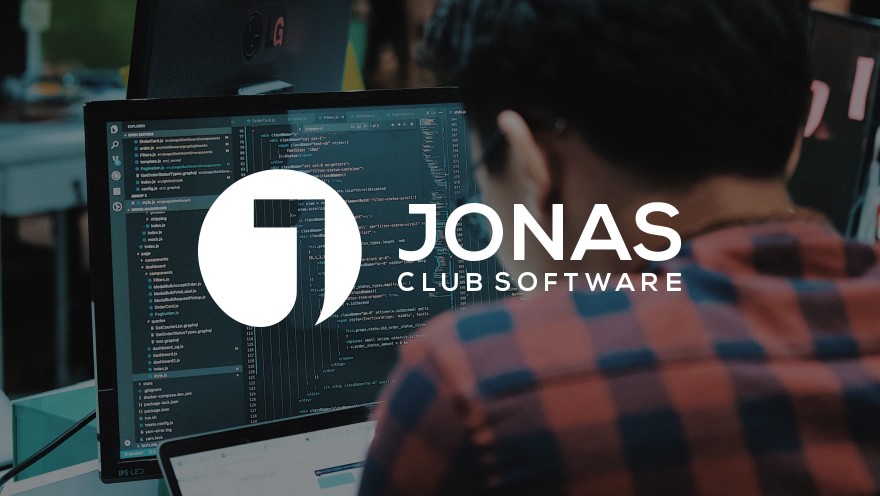 Jonas Club Software is the leading provider of enterprise management software solutions to the Club, Leisure Fitness & Sports, Foodservice industry. They service over 2,300 clubs worldwide in more than 17 countries, with memberships ranging from 100 to 20,000. Jonas Club Software builds and enriches member relationships, increase revenues, and decrease costs.
32 hours saved per week
23% increase in close rate
30% increase in doc accuracy
The Problem
Jonas Club Software's sales team was growing and they were in need of a more robust proposal and quote software solution and also desired a tool that integrated with their CRM, Salesforce.
Scott Taylor had moved through the ranks of Jonas and went from Sales Executive to now leading a team of Sales Reps as the Director of Sales. He knew what it was like to painfully complete an Excel spreadsheet quote, manually entering info or copying and pasting customer details from their CRM. And once the quote was complete, a rep had to hope for the best that the deal crosses the finish line as there was no way to track what quotes went out.
Scott wanted something better for his team. A solution that wouldn't require a ton of manual work or take too much time away from their selling time, the time that needed to be dedicated to making calls and executing meetings.
Perhaps the biggest challenge on Scott's hands was that the team was stuck in their ways and he'd knew it would be tough to convince the reps (and other sales leadership) to make the transition to not only a new tool but a new process.
The Solution
Originally when Scott started the search for a new solution, BigMachines (prior to the Oracle acquisition) gave him a call. Before he knew it, he signed a deal and was working with a third party to implement the solution.
Weeks turned into months, the implementation went south and ultimately there were still too many steps and clicks needed to execute one quote. It was a no brainer that Scott needed to seek out an alternative tool.
Once he found PandaDoc, the transition was night and day. Scott recalls the first time one of his rep's used the new PandaDoc workflow:
"One of my reps tried it on the first day everything was up and running. I'm pretty sure he was able to create, send, and even receive a completed quote within minutes. A few other reps were there to witness it too. I guess you can say everyone was hooked after that."
Scott and the rest of the leadership team not only love the simplicity but also that so much manual work is eliminated with PandaDoc. They love that PandaDoc seamlessly integrates with Salesforce so they don't have to constantly update CRM records during the sales process. PandaDoc takes care of it automatically.
Another big benefit has been standardization. Prior to PandaDoc, reps could send whatever proposal or quote they wanted. There were also a lot of versions floating around with dated and incorrect information. Received agreements were a hodgepodge of PDFs, Word Docs, spreadsheets, and more.
Now Jonas Club has complete version control. No matter if you're working with sales rep A or B, you'll receive the same agreement. And when a new product is released or pricing changes, all they have to do is update the universal template and the entire team won't have to worry if they are sending the wrong quote or not.
The Results
Jonas Club Software's favorite change to their quote and proposal process has been consistency. The team loves that because the PandaDoc team was hands-on from start to they now have a reliable, on-brand, and professional software solution. Because PandaDoc has been able to streamline inefficiencies, the Jonas Club team easily saves 32 hours per week.
Speaking of love, the team also enjoys that they can send out a quote, proposal, or contract and have confidence that the doc will return with the details filled in correctly. Previously, it was nearly impossible to track down a customer if the agreement was signed incorrectly.
Now that reps have the ability to assign fields and blocks to recipients, errors are eliminated, in fact, document accuracy has increased by 30% They can also track their documents with the PandaDoc Audit Trail and real-time document analytics, helping to better predict when deals in their pipeline will actually close.
Alongside tracking, Scott and his team also favor the automated reminders. As they call it, this where PandaDoc "kicks clients in the pants" because the feature lets the prospect know that any special pricing Jonas has offered will expire if they do not sign in time. The automated reminders help the team close deals faster and spend more time selling because reps no longer have to spend half a day or a day chasing down agreements or answering questions. Their close rates have increased by 23% thanks to this feature.
Last but certainly not least, Jonas Club's VP of Sales just might be the biggest beneficiary of PandaDoc. He no longer has to physically sign hundreds upon hundreds of paper contracts. He just simply receives an alert that he's next up in the signing order, clicks the link in the email, and the doc is completed in seconds.
"Our experience from day 1 has been absolutely amazing, we've thoroughly enjoyed everyone we've worked with at PandaDoc. We've only ever had to submit a handful of support tickets which speaks to how well the product just works. We truly feel like we're the only client PandaDoc has." – Scott Taylor, Director of Sales, Jonas Club Software
As for future plans for PandaDoc and Jonas Club, currently, they have about 27 users but hope to expand that number later in 2019. The other departments that will soon also benefit from PandaDoc will be product management, support, development, and the professional services team. Here's hoping there are many more completed docs in Jonas Club Software's near future.