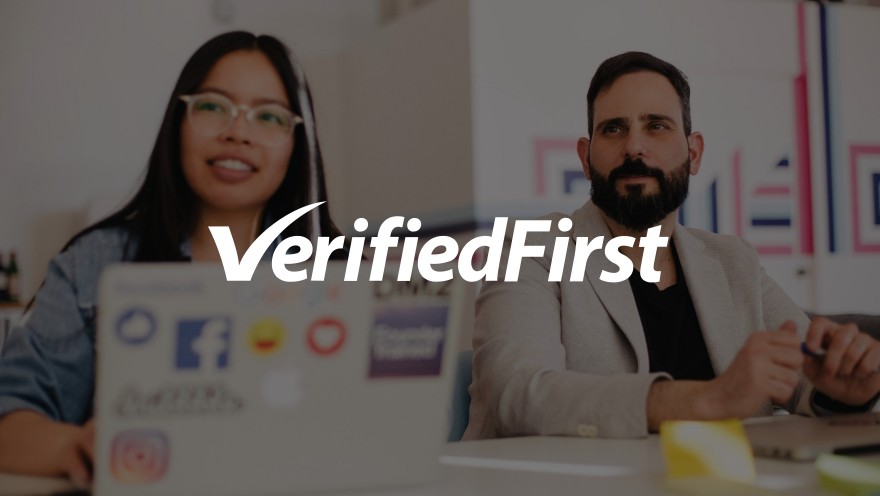 Verified First is the premier background and drug screening company in North America. Their robust, customizable search solutions help thousands of companies validate and verify potential employees. Verified First is 100% compliant with the Fair Credit Reporting Act (FCRA), and as a Consumer Reporting Agency are held to the highest standards for information reporting.
250 hours saved per week
17% increase in close rate
$5,000 saved per month in software costs
The Problem
Verified First's bread and butter is to make rapid transactions. The more screenings they do, the better opportunity they have to increase their revenue. Therefore, their sales reps need to get quotes and contracts out the door fast. But their current document workflow ends up increasing the length of their sales cycles, not shortening it.
First, a Verified First rep starts with a Microsoft Word template. After spending several hours copying and pasting information from Salesforce into the documents, they then send the agreement to their prospect via DocuSign.
Perhaps the longest part of their transaction is awaiting approval from a manager. If a sales rep needed to include special pricing or a discount, the proposal must be reviewed and approved by a manager before sending. This process could take hours or days depending on the backlog of requests received.
The Solution
After doing a simple Google search and finding other document management solutions that could complement Salesforce and their existing solution DocuSign, they knew nothing quite compared to PandaDoc.
Verified First knew that by going with PandaDoc they could significantly streamline their proposal process. Amanda Hundt, the Director of Marketing, was also relieved that her team's hard work on content and collateral was finally going to be put to use by the sales team. The sales team at Verified First could now add some life to their quotes and contracts by dragging and dropping testimonials, images, graphs and more, without the help of a designer.
John Gerhard, Information Systems Director, is amazed at how much time the company has saved with the automated approvals workflow.
"Before using PandaDoc, a sales rep would have to wait several hours or even a day or two to receive approval on their quote. Now, with the automated notifications, it is super easy for a manager to approve special pricing in seconds," said Gerhard.
Lastly, a Verified First sales rep is no longer left in the dark after they hit send on their documents. Thanks to PandaDoc Analytics, they can track their document and gain insight into when, how, and for how long their recipient interacted with their quote for timely follow-ups.
The Results
Verified First has only been using PandaDoc a couple of months, but the impact has been dramatic. The Verified First sales team now saves about an hour per rep per day, equating to over 250 hours per week saved.
PandaDoc allows them to spend more time selling rather than building less than stellar contracts and quotes. With their organized content library, now Amanda's marketing team can organize content and collateral so that the sales team can easily find the items they need to build their documents and create and send out a quote within minutes.
And with the approval workflows, sales directors and managers love that they can focus on other important tasks instead of spending hours approving quotes.
"The time our sales team has saved with PandaDoc is incredible. Our employees are thankful that we've implemented a technology solution that has streamlined their daily tasks and has made it easier for them to close deals fast," said John Gerhard, Information Systems Director.
Verified First is now looking into other departments within the organization that can benefit from PandaDoc. Now that the sales and marketing team is better aligned, they are hoping they can introduce PandaDoc into other teams in hopes of simplifying their document processes too.