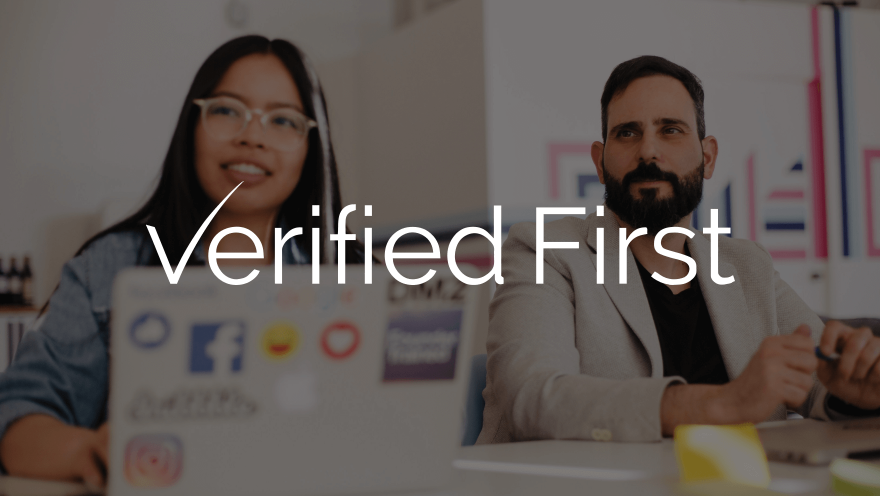 Verified First is the premier background and drug screening company in North America. Their robust, customizable search solutions help thousands of companies validate and verify potential employees. Verified First is 100% compliant with the Fair Credit Reporting Act (FCRA), and as a Consumer Reporting Agency are held to the highest standards for information reporting.
250 hours saved per week
17% increase in close rate
$5,000 saved per month in software costs
The Problem
Verified First's bread and butter is to make rapid transactions. The more screenings they do, the better opportunity they have to increase their revenue. Therefore, their sales reps must get quotes and contracts out the door quickly, but their previous document workflow increased the length of their sales cycles, not shortening it.
The Solution
Verified First knew that by going with PandaDoc, they could significantly streamline their proposal process. Plus, their Marketing and Sales leaders were excited to align Marketing's content and collateral with the Sales team process and goals. .
In fact, the sales team at Verified First can add some life to their quotes and contracts by dragging and dropping testimonials, images, graphs, and more, without the help of a designer.
Verified First has been using PandaDoc for years now and the value is still felt every day. The Verified First sales team now saves about an hour per rep per day, equating to over 250 hours per week saved.
The Results
PandaDoc allows them to spend more time selling rather than building less-than-stellar contracts and quotes. With their organized content library, Verified First's marketing team has been enabled to organize content and collateral so that the sales team can easily find the items they need to build their documents and create and send out a quote within minutes.