Turn your pipeline into a lifeline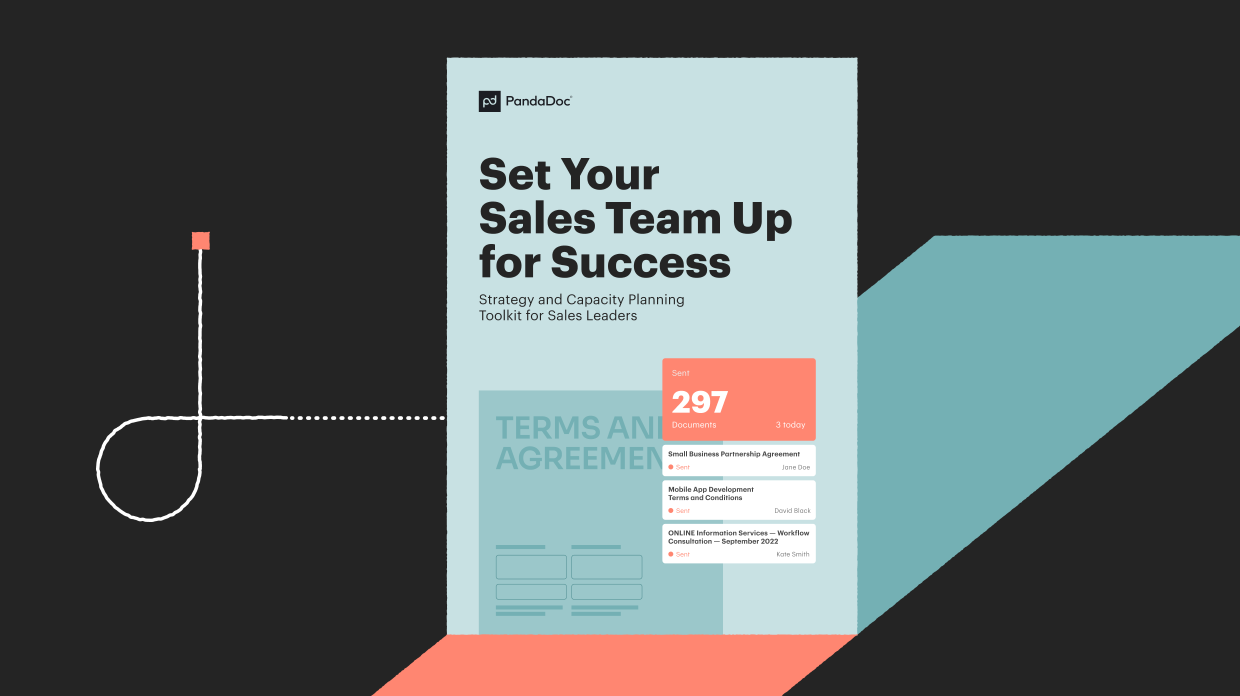 Sales leaders have an enormous responsibility to keep their sales teams motivated, while hitting revenue goals. The best way to achieve this balance is through strategy and capacity planning.
It's the key to setting realistic business goals and gaining alignment on what needs to be done and when to reach these goals (i.e., headcount, training, etc.).
Without a clear understanding of what's happening in your sales organization before committing to goals and targets, you increase the risk of miscommunication, as well as costly errors.
Our in depth Sales Toolkit can help:
Find formulas, spreadsheets, and best practices to ease the planning process and help achieve your team's revenue targets
Dive into real-time document tracking and insights
Create sales documents that seize every lead
Get documents signed in the blink of an eye
Download your Toolkit now!