Looking for an alternative to Connectwise Sell?
Replace Connectwise Sell (formerly Quosal) with PandaDoc for better document creation, more integrations, and advanced analytics.
Better pricing
Our customer success team is available to help new PandaDoc customers get up and running. Once PandaDoc is deployed, you'll continue to save money thanks to our lower fees, fully managed product updates, and lower administrative overhead on your end.
More integrations
PandaDoc is integrated with more than 20 of today's leading software tools, including 15 CRM platforms, such as Salesforce, Microsoft Dynamics, HubSpot CRM, and more! It is a good alternative to any software.
Better document creation
Our customers routinely reduce document creation time by 50% or more, thanks to our powerful document creation features, including:
Drag and drop document builder;
Custom template and content libraries;
Automatic data sync from CRM.
Powerful analytics
PandaDoc analytics are designed to benefit your organization top to bottom. Leadership will love being able to see where every proposal, quote, and contract is at all times, and sales reps will know exactly when and how to follow up thanks to analytics that detail exactly how recipients interact with their documents.
What you get when you switch to PandaDoc
Legally binding electronic signatures
Our built-in electronic signatures allow any document to be signed on computers, smartphones, and tablets, all without requiring signers to download or install special apps or software. PandaDoc electronic signature software is ESIGN compliant, ensuring that your documents meet business standards for contract legality.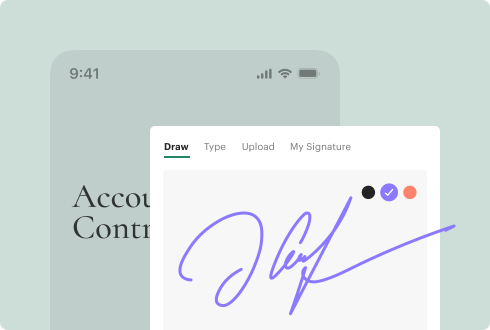 A more intuitive user experience
You don't need a computer science degree to create templates or documents with PandaDoc. In fact, PandaDoc is designed so that anyone can learn and start using the tool in less than half a day.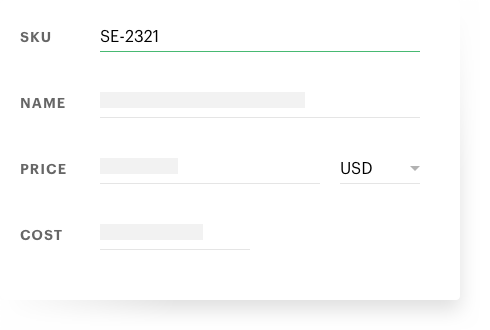 Faster and affordable deployment
You won't have to hire a consultant to get things running when you switch to PandaDoc. We're here to help you move things along, and most new customers are able to get running in hours or days instead of weeks.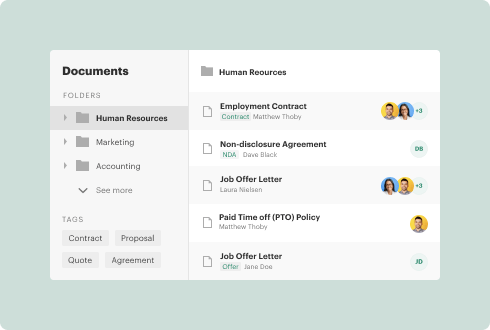 Better product updates
Managing your digital document solution shouldn't be a full time job. Our cloud-based architecture allows us to fully support the PandaDoc platform, so you don't have to hassle with bug fixes and product updates.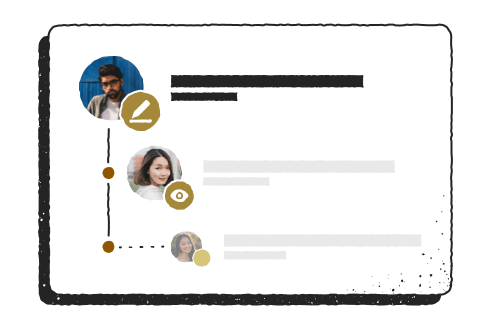 Industry leading customer support
When you've got questions, we're here to provide answers in a flash. Our support pandas are available via phone, email, and in-app chat. Want to become a PandaDoc expert? Our knowledge base is full of detailed guides and videos that will give you all the information you can handle.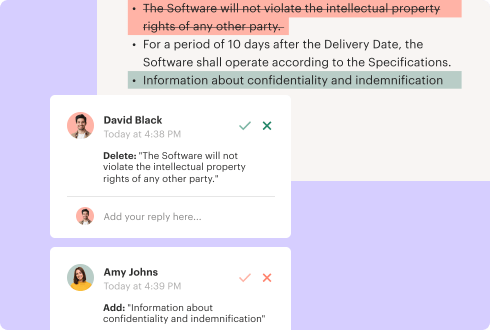 Marketing and sales alignment
Putting marketing content at your sales team's fingertips puts them in a position to reach new performance levels. Our customers use the PandaDoc content library to make it easy for sales to find and share marketing content with their prospects, leading to shorter sales cycles and higher close rates.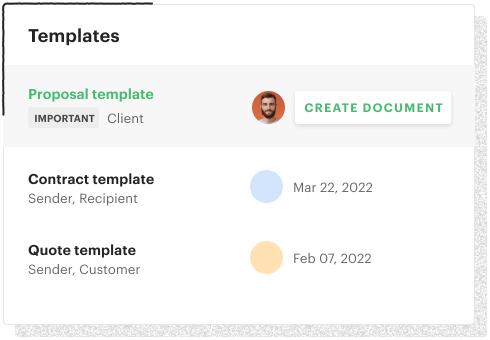 Find the perfect PandaDoc solution for your business