Looking for an alternative to Nintex Drawloop DocGen®?
When you trade Nintex Drawloop DocGen® for PandaDoc you will enjoy better document creation, superior support, and built-in eSignatures.


Better document creation
PandaDoc leverages a tight integration with Salesforce to automatically populate documents with data from contacts, opportunities, and contacts, just like Drawloop. Unlike Drawloop, PandaDoc supports deep document customization with a drag and drop document editor that allows users to add custom content, collateral, and media before sending documents to prospects.
Better support
We're proud to offer one of the most responsive support teams in the industry, with custom options that fit any size team or budget. When you switch to PandaDoc from Drawloop, you'll enjoy a support team that's ready to help via chat or email at a moment's notice.
Built in eSignatures
Electronic signatures are a key way to speed up your sales cycle, and we're proud to offer them without limits to every PandaDoc customer. You can send any document for eSignature right from Salesforce, and you won't have to spend a dime beyond your PandaDoc subscription to do it.
What you get when you switch to PandaDoc
Analytics for managers and reps alike
Want to forecast more accurately? You'll love using the PandaDoc dashboard to see where every sales document your sales team sends is at in the sales process in real-time. Sales reps use PandaDoc analytics to see who views their documents, when they view them, and how long recipients spend on each page. These key data points fuel sales reps by giving them the knowledge they need to follow-up and close deals effectively.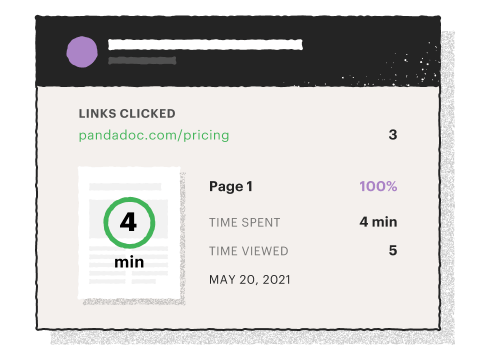 The best document builder out there
Toss out your word processor. Our drag and drop interface makes creating stunning proposals and accurate contracts faster than ever without sacrificing flexibility. You'll be able to customize layouts, add text and headers, include collateral, and embed media in documents without ever leaving Salesforce.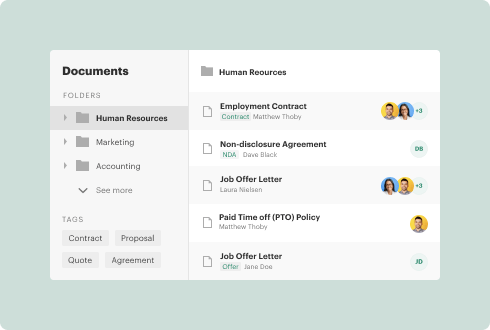 More integrations
In addition to our seamless integration with Salesforce, we've integrated PandaDoc with more than two dozen of today's most popular business software tools. Leverage your new digital document solution inside the tools you use every day to improve how you send, track, and sign business documents.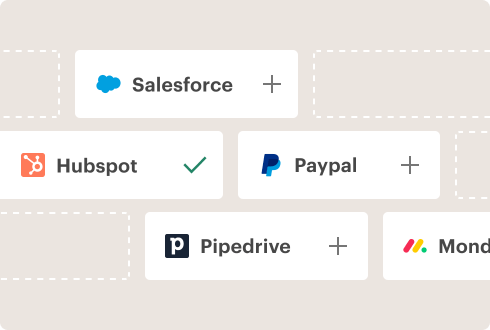 Custom workflows that match your process
We believe that PandaDoc should be flexible enough to support any company's document processes while offering the power to improve how you work. That's why every PandaDoc customer has access to our custom workflows. Custom workflows streamline collaboration, review, approvals, negotiation, and selling.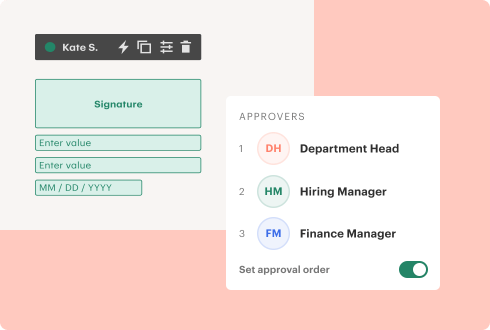 The power to collaborate and negotiate
Need to work with sales support, company leadership, or other stakeholders when creating a proposal or contract? Switch from Drawloop to PandaDoc and take advantage of our built-in communication features that make it easy to collaborate on the documents you're creating. PandaDoc allows prospects to ask questions and provide feedback without cluttering up your inbox.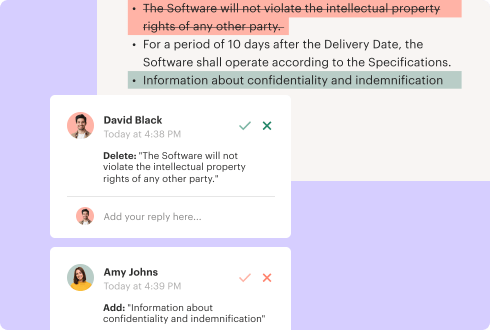 Pricing tools that make selling easier
PandaDoc transfers product details and pricing from your Salesforce product catalog to your quotes and proposals automatically, so you don't have to waste time copying and pasting. PandaDoc also makes your quotes and proposals more flexible by allowing custom discounts, editable quantities, and optional line items inside pricing tables that prospects can choose their custom solution.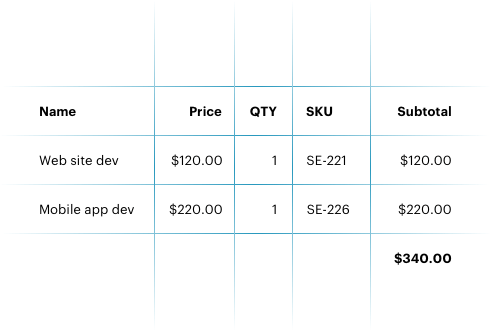 Find the perfect PandaDoc solution for your business