Looking for an alternative to Huddle?
Find out how a switch from Huddle to PandaDoc can help you build and manage your business documents more effectively.
| | Huddle | PandaDoc |
| --- | --- | --- |
| File Sharing | | |
| Document commenting | | |
| Document version control | | |
| File requests | | |
| Mobile working | | |
| Access permissions | | |
| Integrations (including salesforce) | | |
| Approvals | | |
| Knowledge base and email support | | |
| Auditable activity tracking | | |
| Encryption in transit/at rest | | |
| Unlimited storage | Premier Plan | All Plans |
| Proposal and quote generation | | |
| Document templates | | |
| eSignatures | | |
| Minimum users | 10 | No Minimum |
| Unlimited free external users | Premier Plan | All Plans |
No minimum user requirements
Huddle customers must purchase at least 10 users, even for the lowest level plan. This can make a Huddle subscription a big financial commitment at best and completely unattainable for many small businesses. PandaDoc is built with flexibility in mind with a range of plans available and no minimum user requirements. PandaDoc is for everyone, from individuals to enterprise companies with thousands of employees.
Build your own approval workflows
Give managers the ability to build custom approval workflows for any new template to automate your approval process. For new contracts, send them straight to the legal team or a sales manager before a sales rep sends a doc to their recipient. Our smart approvals will even automatically forward a document to the next designated approver if the first choice is unavailable for any reason. Save time and streamline your entire approvals process with PandaDoc.
Never run out of storage
Don't be held back by Huddle's restrictive storage limits. With PandaDoc, you'll have access to truly unlimited storage, regardless of your plan type. You'll never have to waste your time clearing space by deleting documents and you can store as many documents as you need.
Track important document metrics
Document tracking gives businesses the opportunity to push deals forward and can provide useful insights into their doc's effectiveness. Huddle's limited tracking features allow senders to see when their documents have been uploaded, viewed, edited, and by whom. But PandaDoc takes tracking a step further, allowing users to see how long each page within a document was viewed. Automatic reminders also let you know when you should follow-up on your sent document.
PandaDoc – the only software you need for building a smart sales workflow
Comprehensive electronic signatures
Add versatile and legally-binding eSignatures to any of your documents using PandaDoc. Add them to your contracts, budgets, invoices, and more with a single click to save time and add another layer of professionalism. Huddle lacks eSignature, so users must purchase separate software or tools to utilize electronic signatures within their documents.
Create polished business documents
Build professional business documents from scratch with the PandaDoc easy-to-use document editor. Access the document builder from any device and use one of our templates to get started fast. Drag elements from your extensive content library or sync PandaDoc with your CRM to merge crucial data right into your docs. Huddle relies on third-party applications to provide similar functionality.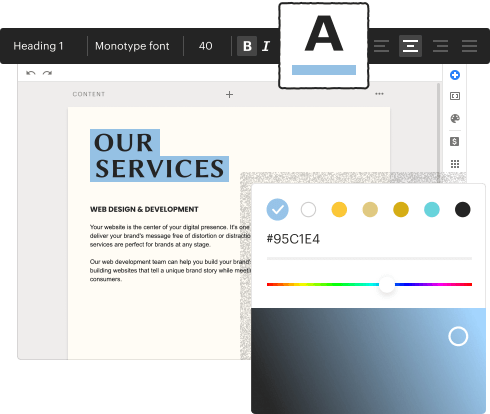 Built-in CRM integrations
PandaDoc is compatible and easy to set up with other business software. The service includes out-of-the-box integrations with 15 top CRM providers such as Salesforce and HubSpot. Huddle only supports Salesforce integration. Two-way sync is also supported for document statuses with PandaDoc. For any other integrations, Zapier connections are supported giving you even more flexibility.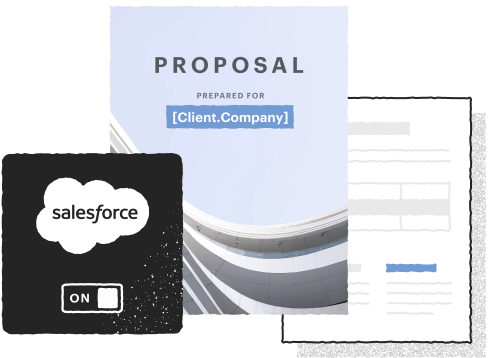 Share links securely
Huddle users wanting to share files and links externally have to rely on simple public links, meaning it's not possible to track who opens and interacts with the document. With PandaDoc, sharing is simple. You can create personalized links for every external recipient and even password-protect documents to bolster security.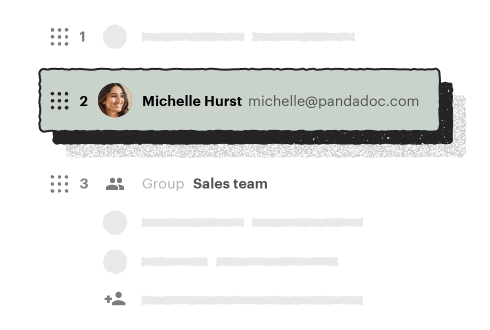 Simpler editing
Editing via Huddle requires users to download and install a desktop plugin if they want to avoid the constant uploading and downloading of documents. PandaDoc is cloud-based meaning documents are edited from anywhere and on any device. Recipients don't even need to purchase the tool, they can simply click the invite and start interacting immediately.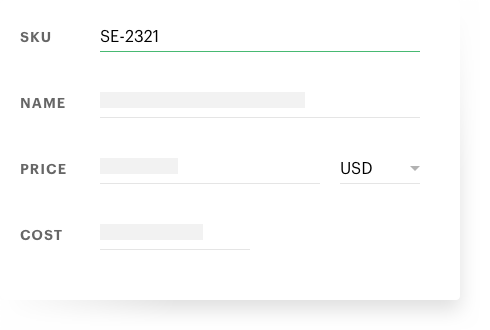 Find the perfect PandaDoc solution for your business