Looking for an alternative to XperiDo?
Replace XperiDo (a Xpertdoc company) with PandaDoc to enjoy built-in electronic signatures, seamless collaboration, and better document creation.


Built-in electronic signatures
Why pay extra for DocuSign or Sertifi in addition to XperiDo when you can switch to a platform that does it all better? PandaDoc includes unlimited, legally-binding electronic signatures in every subscription that allow you to get documents signed securely on any computer, smartphone, or tablet.
Better pricing
When you switch to PandaDoc, you won't be faced with a confusing list of optional features and costly add-ons. Every PandaDoc subscription includes basic support, unlimited documents and eSignatures, and access to our full library of pre-built integrations.
Better document creation
The PandaDoc document builder allows you to build documents from scratch or via a template using an intuitive drag and drop interface. Adjust layouts, apply your branding, customize content, and embed media all without leaving your CRM.
Better collaboration
Keep collaboration and negotiation streamlined thanks to centralized public and private commenting in every PandaDoc document. Easily request feedback from approving managers and co-workers, and allow clients to ask questions and request changes to the documents you send them without the confusion of email.
What you get when you switch to PandaDoc
Faster deployment
Switching to PandaDoc from XperiDo is easy thanks to our simple onboarding process that will have you sending documents with PandaDoc in as little as a single day. If you prefer a more detailed approach, we offer a white glove onboarding service that will take care of migrating your templates, assisting in integrating PandaDoc with your CRM, and training your staff on how to use your new digital document solution.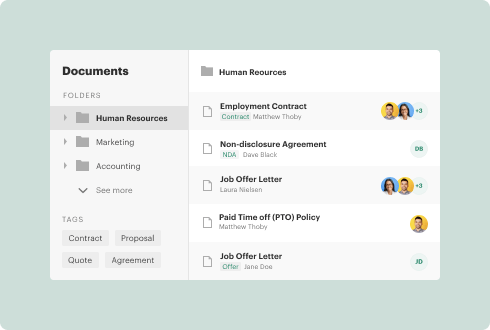 Advanced analytics
Stop chasing down unsigned documents. Our document analytics allow you to track every document you send as it's viewed and signed. Tracking data lets you know exactly who views what you send, and how long they interact with each page. PandaDoc analytics eliminate the frustration of not knowing what happens to your documents after you send them.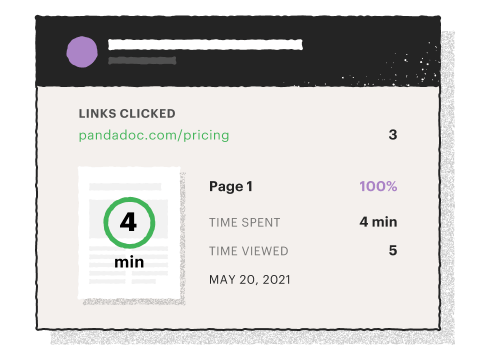 Friendly, responsive support
Our support pandas are proud to offer the best customer experience in the industry. We provide support options to fit any customer's needs including email, phone, chat, or even a personal account manager. Regardless of your plan, you'll find our staff to be accessible, knowledgeable, and responsive.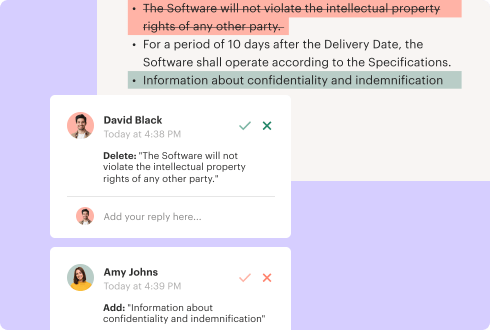 Plenty of integrations
PandaDoc comes with more than 20 pre-built integrations that you can access without paying any additional fees. Our customers love using PandaDoc inside the tools they already know and use everyday, including Salesforce, HubSpot, and Microsoft Dynamics.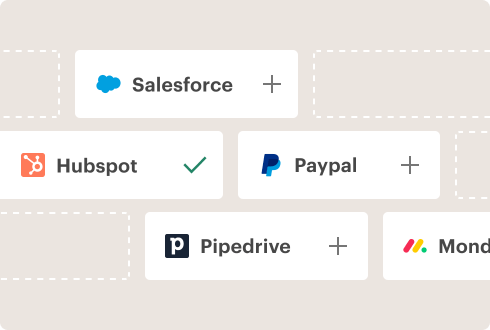 Unlimited documents
Stop counting pages and focus on your business. We offer unlimited documents no matter how many users you have, which means you can send all of the sales proposals, contracts, invoices, and HR documents you want without paying extra.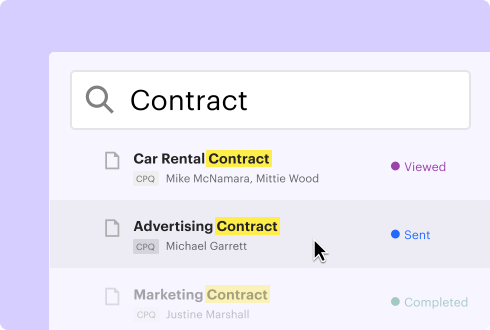 Powerful CPQ features
Upgrade your quoting ability with CPQ features built right into PandaDoc. When you create a quote or proposal, product data and pricing is transferred from your CRM automatically. Easily customize pricing tables to offer your clients optional items and editable quantities while including taxes and discounts.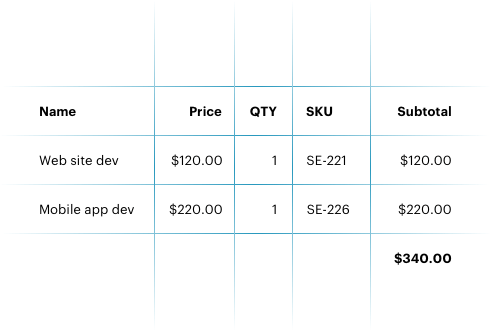 Find the perfect PandaDoc solution for your business