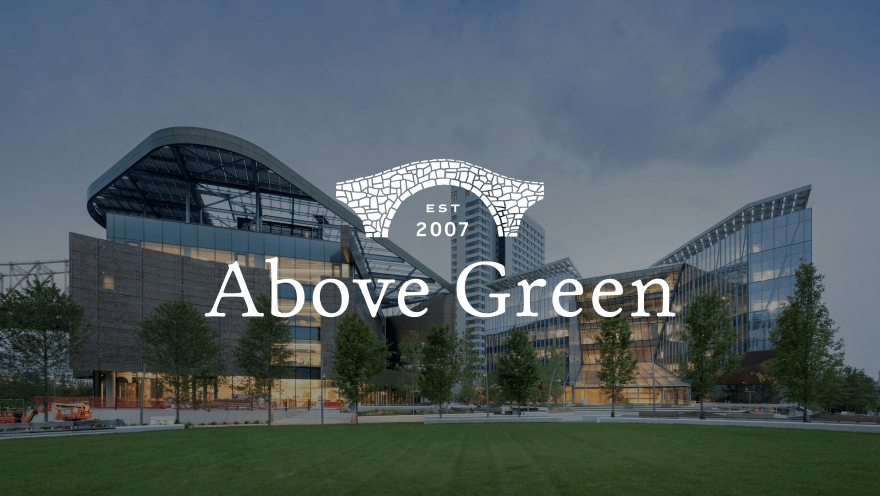 Above Green is a sustainability consulting company offering full-service support for federal, municipal, and private projects across North America.
The problem
Above Green competes in an environment where proposals are a key part of the buyer selection process. Back in 2007, Above Green started off building their proposals in Word, but Word wasn't scalable or visual enough to convey the quality of their past projects, team, and services.
"A standard Word template doesn't have enough power to convey a proposal from a mature organization." V. Bataoel, Cofounder
The company transitioned to Adobe InDesign, an industry staple for proposal building. Although InDesign allowed proposals to look more professional, the significant computing resources and complexity of the software became roadblocks to Above Green's proposal development process.
"There's so many layers, you almost need to be a graphic design professional to use Adobe." V. Bataoel, Cofounder
When Above Green's pipeline grew to the point that the team was sending hundreds of proposals a month, Above Green Co-founder V. Bataoel knew there had to be a better way.
The solution
Above Green needed a solution that was easy to use, scalable, and could showcase their proposals in a highly visual and professional way. PandaDoc's intuitive interface, CRM integrations, and powerful API checked all the boxes Above Green needed in a proposal software. Above Green started by creating PandaDoc templates for all the different variations of services Above Green offers, ensuring that any modifications the sales team needed to make were quick and painless.
"Any limitation in time (it takes to create proposals) is a loss for us, especially when we're handling a large amount of opportunities." V. Bataoel, Cofounder
Then, they connected PandaDoc to Salesforce in order to seamlessly pull key contact and opportunity information into the proposals. Finally, they leveraged PandaDoc's API with Salesforce to set up custom workflows and triggers to streamline document generation and delivery for qualified opportunities.
The results
Above Green has used PandaDoc to save time and reach more opportunities. They have gone from a slow, manual, proposal process to one supported by templates, automated workflows, and triggers. The company has effectively used PandaDoc to more than quadruple sales pipeline and opportunity reach.
"PandaDoc helps us work faster and smarter, and the PandaDoc team has gone above and beyond to support our organization's implementation of proposal technology." V. Bataoel, Cofounder
Learn from other successful companies using PandaDoc