Feathr cuts contract generation time and reduces sales cycle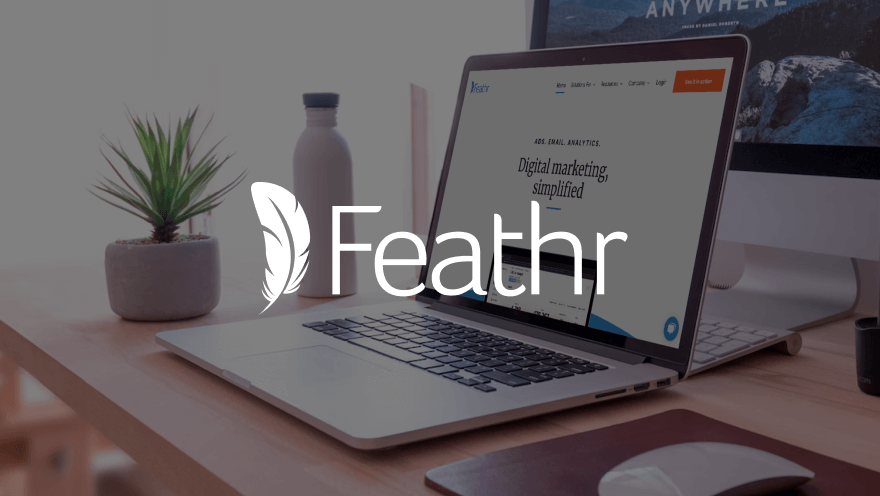 Feathr helps organizations know, grow, and engage their audiences with easy-to-use advertising, email, and digital engagement tools. They create strategic and financial value for customers, employees, and investors by providing digital marketing tools, services, and education to mission-based and member-based organizations.
The problem
Feathr was faced with the challenge of staying afloat during COVID-19. Annual conferences and trade shows were major sources of revenue for the company. With an event-centric vertical, Feathr was forced to pivot to virtual engagement.
The SMB market was normally slow to consider adopting virtual events. The pandemic accelerated that adoption and created the space for new marketing opportunities. Feathr introduced the concept of digital sponsorship with targeted sponsored ads. Those who participated as a sponsor could see up to 60x ROI. This alone indicated an increase in marketing spending for the industry.
This pivot also required the need for customization. As they pursued up-sell contracts, flexibility was the priority. There was a need to edit individual contracts and include a mix of product and pricing customization.
With their previous software, they were not able to make one-off edits. It was time to find a solution that provided a more efficient way to customize contracts.
The solution
PandaDoc provided the option to build and use templates to ensure consistency across all contracts. The Salesforce integration made it easy to pull all necessary data points into the contract seamlessly. This process allows the team to update customer records in Salesforce for continuity consistently. As the sales team implemented these changes, Feathr saw a 140% increase in revenue in 2020 compared to 2019. This was unexpected!
Visibility into the sales process was another added benefit of PandaDoc for the team.
Using the PandaDoc mobile app, they could track customers' activities in the document (open, view, sign, complete). Some team members would use these actions as a signal to follow up with a customer to move the document to the finish line.
"PandaDoc's traceability gives me a good pulse on my team." Evan O'Neil, Associate Director of Sales.
The results
As a result of the successful adoption of PandaDoc, the sales team cut contract generation time from 30 minutes to 5 minutes, allowing the team to process about 40 contracts per week. The team then allotted the extra time to cold calls and pipeline management. Subjectively, the flexibility of editing the product and pricing customization enabled the team to increase their annual contract value with discounts, offering a new way to sell.
PandaDoc enables Feathr to continue its mission of helping organizations know, grow, and engage their audiences with an easy-to-use tool.
"It's made my life easier." Evan O'Neil, Associate Director of Sales
Learn from other successful companies using PandaDoc