PandaDoc for Architecture & Planning
Expand project planning, communication, and management.
What you can do with PandaDoc

Create and sign agreements with ease
PandaDoc simply gets projects off the ground by streamlining the contracting process. Upload your PDF contracts to convert them to templates, with intelligent data transfer from your CRM software. Once contracts are created in PandaDoc, getting them signed is painless thanks to built-in eSignature functionality.

Collaborate with partners and clients
PandaDoc adds robust collaboration features to your documents, allowing you to communicate with external and internal stakeholders within your project checklists, planning documents, proposals, and change orders.

Access documents from anywhere
Take your entire project portfolio with you whether you're in a boardroom, a coffee shop, or on a jobsite. PandaDoc lives in the cloud and allows you to create, comment, send, and sign from anywhere you're connected.
Why PandaDoc?
Integrates with the tools you know and love
PandaDoc comes with more than two dozen integrations designed to help you improve your document processes while working within the tools you've already invested in. Those same integrations make document creation faster thanks to smart template fields that automatically merge customer data from connected software in your docs.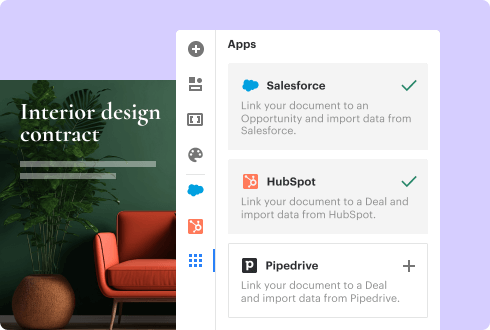 Simple pricing without limits
Every PandaDoc subscription includes unlimited integrations, templates, documents, and eSignatures. Our simple per-user rates allow you to focus on your firm and business rather than how many documents or signatures you've used this month.
Fast onboarding
With PandaDoc, there's no special software to install or servers to configure. Simply select your subscription tier, add users, and configure integrations to transform the way you create and manage documents forever.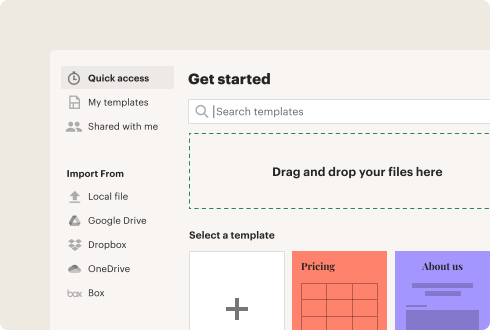 Learn more about industry-specific PandaDoc offerings