Elements of a winning sales proposal: Create stunning proposals that close deals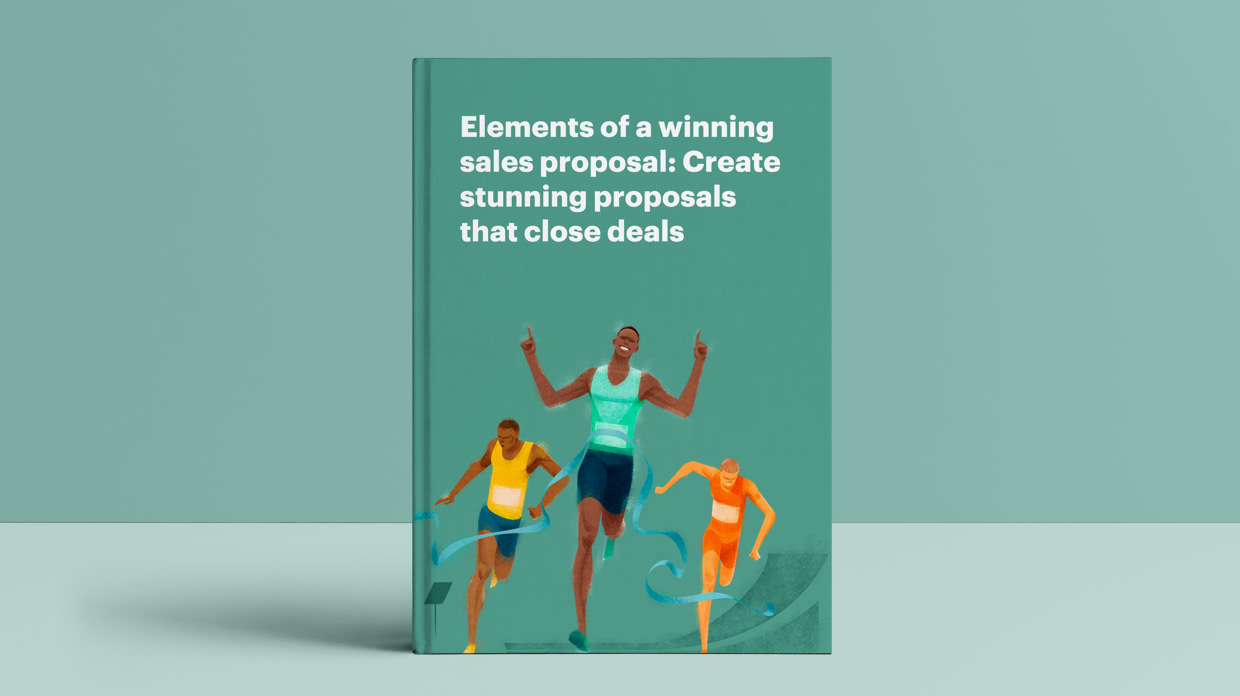 How to create stunning proposals and close more deals
Proposals are absolutely essential for many businesses. What's more, creating, sending, and tracking them is usually an involved process, often taking upwards of several hours (and in many cases several days). So when a proposal is unsuccessful, it represents a sizeable chunk of lost time and resources.
That's why it's so essential ensuring that best practices are built right into the heart of your proposal creation processes. In this eBook, we'll cover the seven most important elements of a "winning" proposal, and how you can easily replicate them.
Understanding the elements of a winning proposal
At PandaDoc, we've helped businesses create thousands and thousands of proposals. We know what works. And the great news is that the formula is much simpler than people expect.
What you'll learn in this eBook
Over the years, we've identified seven key parts of a winning proposal. Ensuring that all are present in your own proposals will prep them for increased success.
In the eBook, we'll cover:
How to understand your prospects' businesses, painting a full picture of their needs and pain points.
How to create a strong, personalized opener.
How to structure your offer for maximum success.
How to communicate pricing along with key pricing mistakes to avoid.
What you need to do immediately after the sale to ensure implementation.
How to ensure that your proposals are instantly credible.
How to use deadlines to boost your close rate
Incorporating all of these suggestions into your proposals will almost certainly help you save time, money, and leads.