How to Seal the Deal: The Pro Guide to Closing Sales (created by PandaDoc and Copper)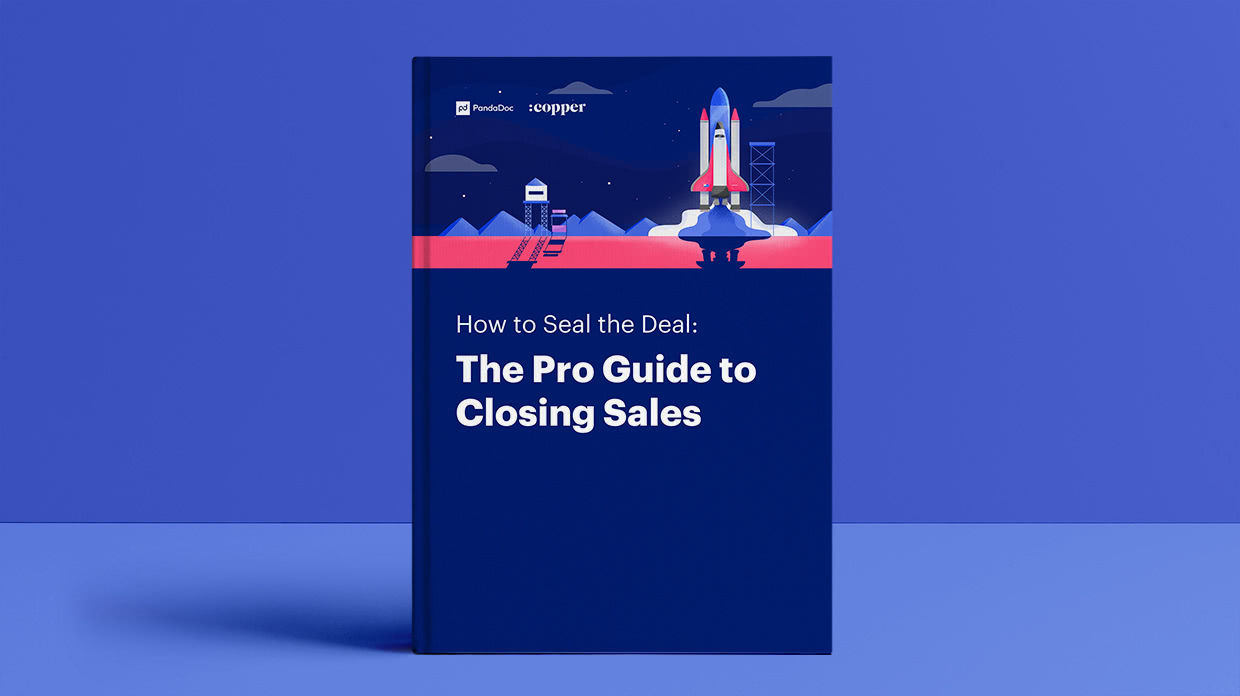 Ever feel like closing sales deals is an uphill struggle?
You've done all the hard work but just can't get over the finish line. You've found and engaged the right leads, delivered a persuasive pitch backed by data, and your prospect has already expressed interest in your solution.
But then they hit you with it: a last-minute objection, an unforeseen technicality, or a section in the proposal that isn't quite right.
Sound familiar? If the answer is "yes" then you're not alone. Thousands of sales reps have similar experiences on a daily basis.
In this guide by PandaDoc and Copper, you'll learn everything you need to know to ensure that future deals don't slip through your fingers at the last moment.
What you'll learn in this book
This eBook is four parts, each relating to an essential part of the "sales endgame."
Specifically, you'll learn:
How to quickly and efficiently handle objections (including the eight common sales objections).
How to ensure that you and your company are memorable.
How to deal with the specifics and technicalities of a deal.
How to write engaging, signature-grabbing proposals.
When you're finished reading, you'll have a full roadmap for closing deals. It's the same process used at both PandaDoc and Copper, two of the most successful companies in their respective industries.