The Best Shopping Guide for Proposal Software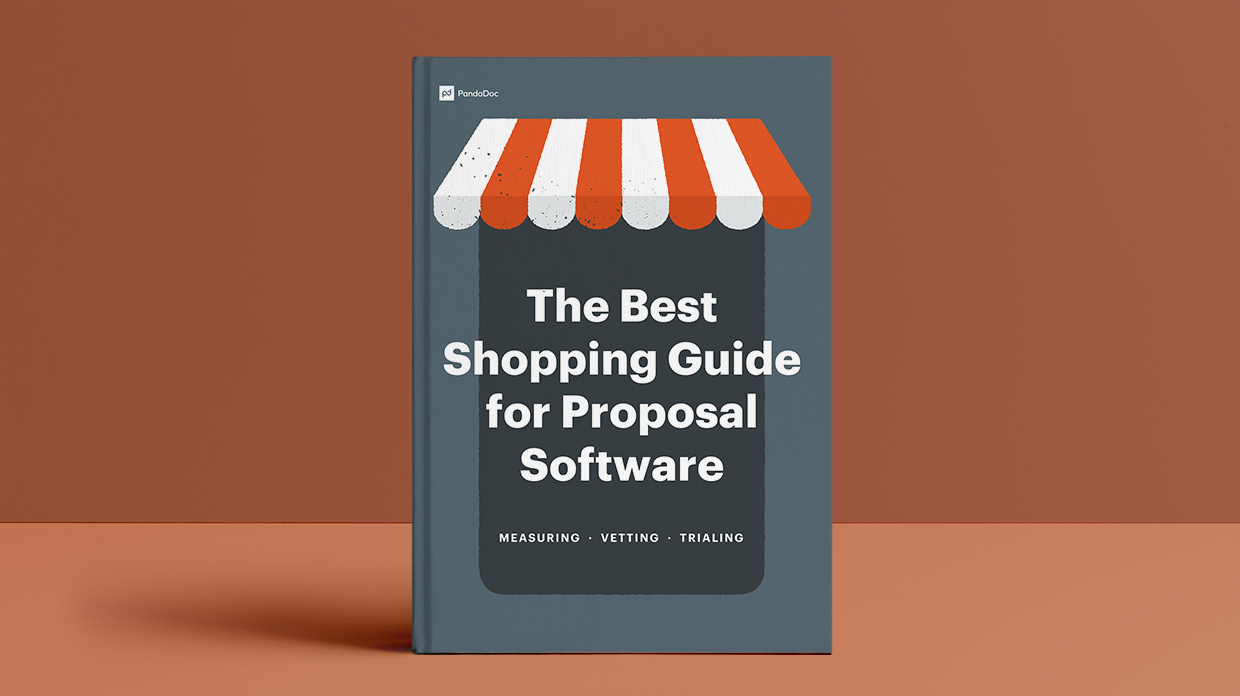 Proposals have always been one of the most critical components of your business. 
But, in a post-COVID world, you're essentially relying on that document to initiate the first handshake, make the small talk, and seal the deal. 
Can your proposal software do that? 
If your answer is no, don't panic. 
We know that the idea of overhauling your entire proposal workflow in a time like this is intimidating, and rightly so. After all, each proposal is potential money in the bank and with so much uncertainty in the world, every dollar counts. 
In order for your business to survive, you'll need to provide your employees and prospects with a safer way to transact. 
In this eBook, you'll learn how to: 
Track and measure your existing workflows and proposals 

Vet and compare proposal tools by price, feature set, and more 

Trial and create the perfect proposal template