Quote builder software
Generate quotes, close deals faster, and speed up the sales process with our comprehensive quoting software
Generate sales quotes in less time
Our custom product catalog gives you the ability to create professional quotes within minutes. Our proposal software makes it easy to customize these proposals to your liking. You can edit the quantities, product descriptions, and even add images.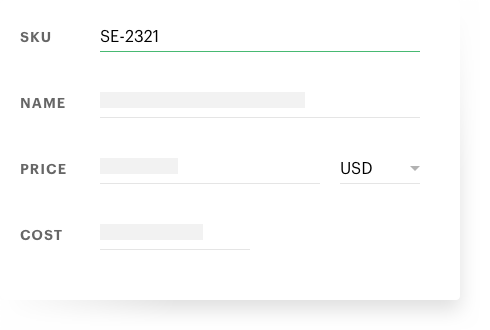 Get paid on time, every time
Our online quoting software makes it easier for businesses to get paid quickly and on time. Once the customer has signed the document or proposal, they'll automatically receive a payment request. Customers can pay via ACH or credit card using the Stripe integration. And once you're done invoicing customers, you can even schedule payment follow up reminders.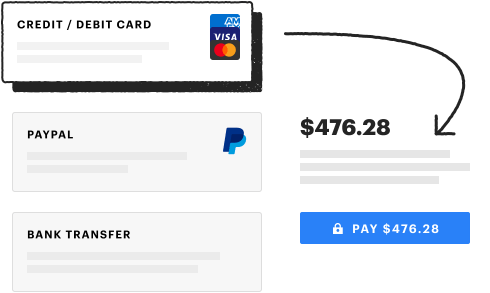 Accelerate deals for your sales team
You can't afford to let your sales reps waste time on administrative tasks that won't generate revenue. Our all-in-one software solution makes it easier to generate, send, negotiate, and eSign new proposals quickly so your sales team can close deals faster.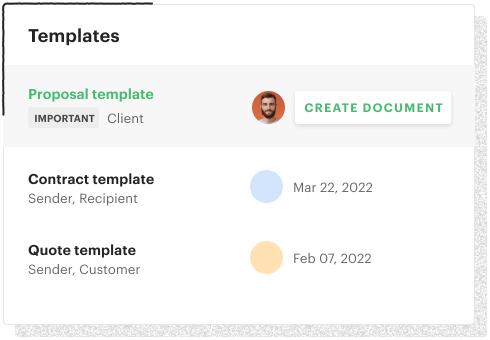 Automated approval workflows
One of the biggest hangups many companies run into is approval workflows. When a sales rep creates a new proposal, it needs to be approved by management first before it can be sent off to the client. With PandaDoc, you can set up an automated approval workflow. Once a new document is created, it's automatically sent off to the manager. That person can ask questions using the internal commenting feature. Once they feel good about the proposal, they can send it forward to the client.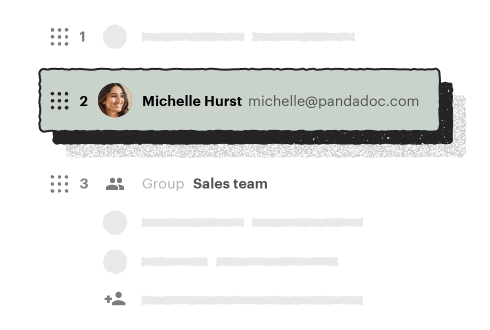 Track the progress of your sales quotes
The ability to efficiently follow up with potential customers is an important part of closing any deal. That's why we make it easier for you to track and monitor the progress of your proposals. Once you send a sales quote, you can see when the recipient opens the documents and how long they spent reviewing each page.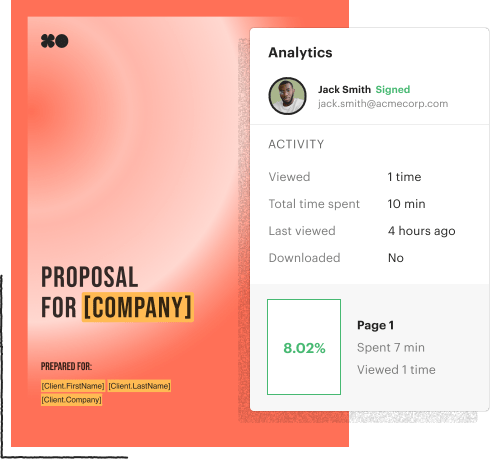 Make it easier for your sales team to collaborate
Our quote management software will make it easier for your entire sales team to collaborate. You can track the progress of sales documents and easily monitor your team's performance using the performance dashboard. This makes it easier for your team to forecast revenue and see how long it takes to close on new deals.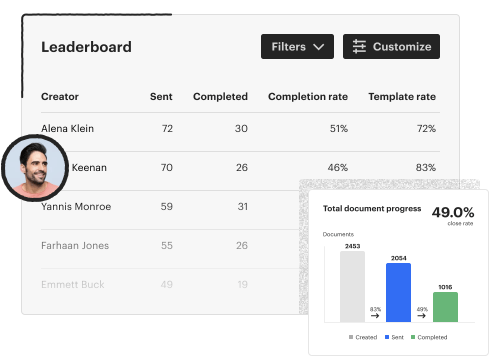 Create professional quotes and PDF proposals
Our document library contains over 200+ custom proposal templates so you can get started right away. Now you can create custom sales quotes that will help you stand out to prospective customers.
Proposals
Contracts
Quotes
Agreements
Business Plans
Forms
Receipts
Invoices
Accounting & Tax
Car
Construction
Consulting
Education
Employment
Family
Financial
Helthcare
Manufacturing
Marketing
Real Estate
Sales
Technology
Software
Software
Our customers agree that PandaDoc is the best quoting software
Our small business customers report that PandaDoc saved them an average of 12 hours per week and decreased the amount of time they spent generating proposals by 65%.
increase in completed docs
per month

87%

decrease in document
creation time

50%

increase in close rate

36%
We offer seamless integrations
There are many different steps you take when generating a new proposal. That's why PandaDoc integrates easily with over a dozen CRM and payment solutions. Our quoting software integrates with popular CRMs like Salesforce and payment solutions like Stripe and PayPal.
Every member of your sales and marketing team will benefit by switching to PandaDoc
Our quote management software will allow you to create true sales and marketing alignment.
Sales management
We provide a reporting that helps sales leaders track and monitor the performance of their entire sales team and where every deal is in the pipeline in real-time.
Sales reps
Sales reps should spend more time selling and less time on data entry or other monotonous tasks. Our software makes it easy to generate proposals quickly and speed up the entire sales cycle.
Marketing management
Sharing and storing marketing-approved content like case studies and images can be a challenge but our custom content library will ensure this process is simple and painless.
Sales and marketing collaboration
Our solution will speed up your entire sales workflow and make it easier for both departments to collaborate and work together. Individuals from different departments can effectively coordinate and work on proposals and other documents together.
Still have questions? We've got answers.
How do I use the content library?
The content library makes it easy for marketing teams to store images, videos, legal clauses, and other content they want to share with the sales team. You can organize these items in folders for easy storage and quickly search for frequently used documents.
How does PandaDoc speed up the sales cycle?
When you use our software, you don't have to worry about printing, faxing, or saving documents to your computer. Our online solution makes it easy to create and send documents without ever leaving the PandaDoc app.
How do I track my proposals?
We provide detailed analytics so it's easy for you to track and monitor the progress of your sales documents. Every time your intended recipient opens and views the document, you receive real-time notifications. You can also see which pages are viewed most frequently and how much time the recipient spent on each page.
How much does your software cost?
We offer different pricing packages for teams of any size or individuals. Feel free to check out our pricing plans and sign up for your free 14-day trial.