PandaDoc Champion Award
The Champion Award seeks to celebrate and share the inspirational success story of a business that has overcome monumental challenges.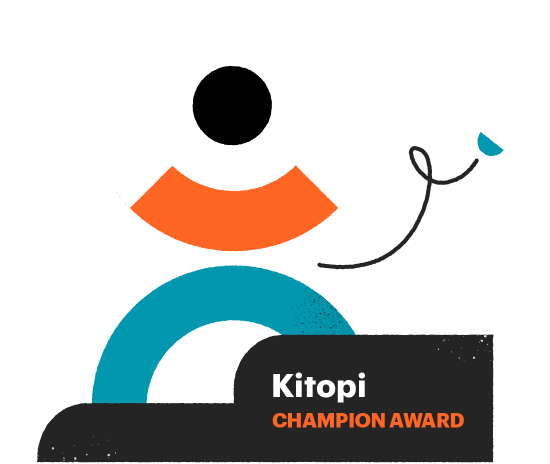 Congratulations to our 2023 Champion Award Winner!

Meet the Champ
Kitopi is a multi-brand organization that partners with 200+ restaurant brands, providing the tools and resources to help grow their businesses while expanding their delivery reach. These restaurants share their recipes and operate under the umbrella of the Kitopi brand. Through business collaboration, Kitopi, the host kitchen Champion, has become a household name. As the popularity of food ordering options rises, their club kitchen has found success in becoming one of many contributors in their delivery-driven countries that include UAE, KSA, Qatar, Kuwait, Poland, and Bahrain.
Here's how Kitopi became the reigning Champ
Transform the recruitment process company-wide
Eliminate unnecessary channels of communication
Enhance the recruitment process by securing high-quality candidates
Evoke a feeling of connection and inspiration with candidates interviewed and onboarded
Is your company the knockout Champ?
Have you embraced challenges that ultimately lead to triumphs? The Champion Award honors a business who has successfully achieved victory while growing their businesses. These businesses have gone above and beyond to succeed. They've embraced their obstacles and learned to pivot to meet customer demand and industry changes. If this sounds like your business, the title of Champion is achievable.
If you are a knockout Champ, contact us at customerawards@pandadoc.com to be considered for this award.