PandaDoc vs. Adobe Indesign CC
Get more freedom for document management with PandaDoc. Enjoy CRM integrations, unlimited eSignatures, advanced analytics, and much more.
More solutions
Adobe Indesign CC allows you to create documents using an Adobe Stock library of templates, but when it comes to document management – its features are quite limited. PandaDoc offers more features that help companies close deals faster and automate not only the process of creation but the whole lifecycle of digital paperwork. Our major solutions are:
proposals with real-time notifications and document analytics;
contracts with document forwarding notifications and audit trail;
eSignatures on desktop and mobile;
quote creation without leaving a CRM.
Better security
We are SOC 2 Type 1 certified and operate our data centers using the Amazon AWS platform. Your data will be stored in multiple locations and are encrypted with AES-128. We don't collect payment information like credit card numbers and use external secure payment processing. With PandaDoc you can enable an access code on your docs as well as lock content from editing. Adobe Indesign CC doesn't have these features even in their current 2017 version.
More flexibility
PandaDoc was created for flexible customization. Personalize your workspace experience by adding the features relevant to your business goals. Manage roles inside your sales team, delegate tasks to employees, and invite new members. In a nutshell, companies can organize their work any way they'd like with PandaDoc.
Complete support
If you have any questions or require a bit of assistance, we are here to help you. Don't worry, we won't charge you an extra fee. Our support is included in every subscription plan. Currently, we offer 4 ways to contact us:
to send us an email;
to open an in-app chat and send us a message;
to contact you customer success manager;
to read our extensive knowledge base.
What you get when switch to PandaDoc
Full-cycle management of document work
Unlike Indesign CC (2017 version), PandaDoc will take you through the entire document lifecycle. Create documents, sign them, share with your colleagues, track interactions, and eventually close deals – all within your CRM system. The full set of features is available "out-of-the-box" after you sign up.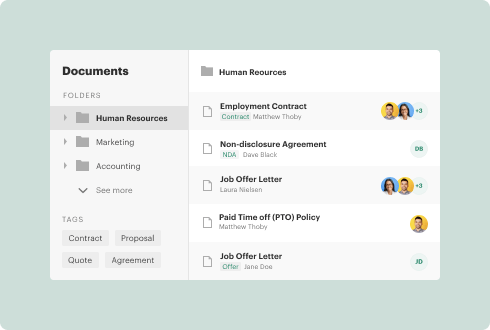 Advanced document analytics
Even though the latest update of Adobe Indesign CC comes with an option of document tracking (you can see the number of views and which devices your readers used), the PandaDoc document analytics is much more powerful. In addition to Indesign 2018 features, our software shows you when the recipient viewed the document, how long they spent on each page, and if they forwarded the document to someone else. We'll also tie these metrics to a detailed report so you can track your close rate and time to close.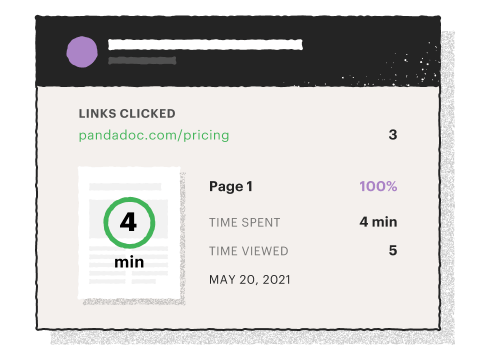 Cost and margin calculation
Auto-calculate your potential profits every time you send a proposal to potentially close a deal. PandaDoc will automatically display your profit margin in a pricing table. We'll also auto-calculate discounts, taxes, and totals from multiple pricing tables within your proposal.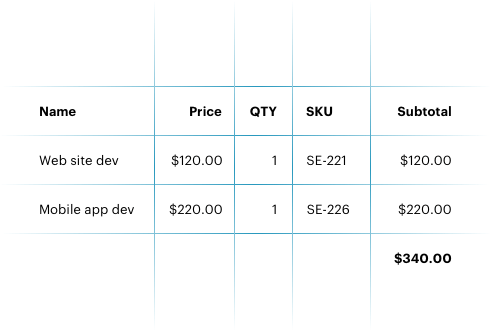 CRM integrations
Adobe Indesign CC doesn't integrate with your CRM, but PandaDoc does. Integrate PandaDoc with over a dozen popular CRM systems including Salesforce, HubSpot CRM, Pipedrive, and more. Moreover, you can integrate PandaDoc with accounting software (Xero), customer service platforms, and enable the Stripe integration to receive payments.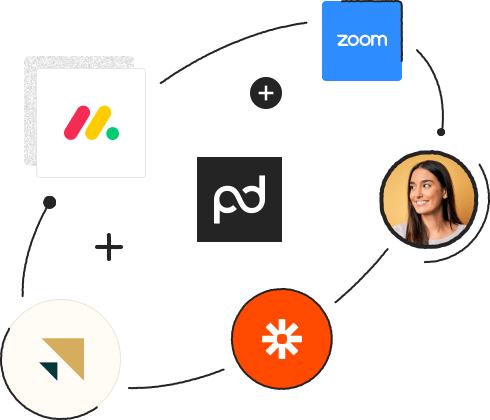 Unlimited eSignatures
There is an opportunity to sign documents after its creation in Indesign CC if you buy a subscription plan to Adobe Creative Cloud. Along with Indesign, you get Adobe Sign, which is specifically for signing business documents. It sounds easy but it's not. You'll need to purchase an Enterprise version of Adobe Sign so you can use the eSignature functionality, while PandaDoc offers built-in electronic signatures. What's even better is that there is no limit to how many eSignatures you can collect, each subscription includes an unlimited amount.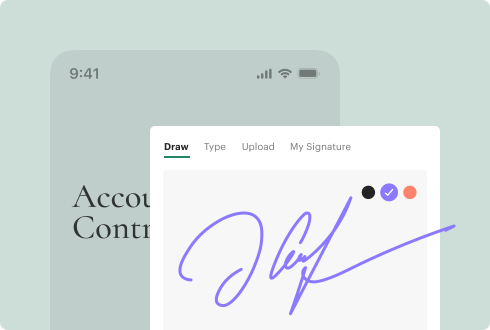 Faster growth and greater profits
PandaDoc not only cares about your documents, we actually make your life easier by automating your digital paperwork. What's the result? You save time, close deals faster, meet your quotas, and happily look at beautiful data which clearly demonstrates your growth. For example, Verified First saved 50 hours per week, and PixelFLEX grew by 300% and cut its sales cycle by 50%.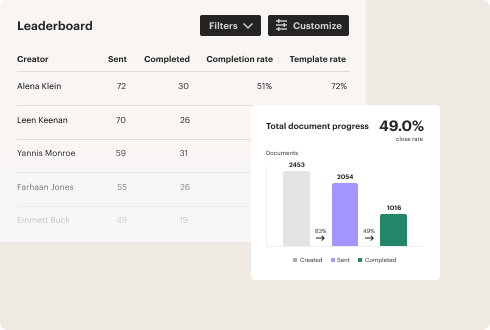 Find the perfect PandaDoc solution for your business