Looking for an alternative to ContractSafe?
Switching to PandaDoc gives your team the ability to create, edit, store, and customize your contract documents all in one place.
| | ContractSafe | PandaDoc |
| --- | --- | --- |
| Free trial | | |
| Reminders and notifications | | |
| Searchable contracts | | |
| Document security and encryption | | |
| Email documents | | |
| Custom user roles and permissions | | |
| Document tracking and audit trails | | |
| Version control | | |
| Upload and store attachments | | |
| Training and knowledge base | | |
| Custom fields and variables | | |
| Custom templates | Limited | |
| Integrations | Limited | |
| 24/7 support | Limited | |
| Unlimited contracts | | |
| Document editor and creator | | |
| Content library | | |
| Branding tools | | |
| Payment integration | | |
| Mobile apps | | |
A better contract repository
ContractSafe and PandaDoc both offer a wide variety of options around contract storage. But with PandaDoc, you can create folders, search for contracts, tag your documents, and even automate your setup process all from within your customizable dashboards.
Keeping up with key dates
ContractSafe can provide calendar and email reminder notifications to help your team stay on top of important deadlines. PandaDoc provides the same level of awareness around your contracts while providing a collaborative space where your team members and customers can negotiate and finalize the finer points of each individual contract.
Better contract templates
ContractSafe provides a few ways to create contract templates, but those options are mostly centered around slight modifications to uploaded documents. Because PandaDoc comes equipped with a robust document editor, users have the ability to overhaul any contracts that are uploaded.
Custom contracts and custom fields
With PandaDoc, you aren't limited to a specific set of custom fields or contract variables. While both PandaDoc and ContractSafe use optical character recognition (OCR) technology to interpret any imported contracts, PandaDoc gives users the ability to create as many custom variables as needed to get the job done.
More than legal documents
With PandaDoc, both small business owners and major corporations have the ability to create a wide variety of documents. Equip your sales team with proposals built with the PandaDoc editor, or use PandaDoc to send sensitive documents and contracts on behalf of your legal team.
Go beyond ContractSafe with PandaDoc
Integrations suited to your workflow
Using ContractSafe, you'll have access to DocuSign and Salesforce integrations, but the company doesn't offer integration options for other cloud services. PandaDoc doesn't ask you to abandon tools that your business needs. We offer 1500+ integration options through Zapier, as well as numerous native integration tools so that PandaDoc fits into your existing set of business tools from Google Drive to Microsoft OneDrive.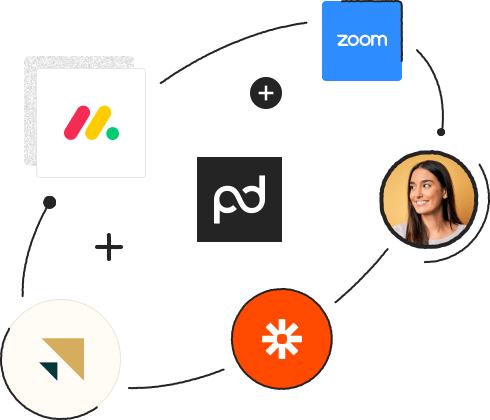 A more complete user experience
As a contract management software, ContractSafe is focused on keeping your contract data safe while making sure that managing your contract lifecycle is simple and easy. PandaDoc shares that goal while also focusing on ease-of-use around document customization. With PandaDoc, it's easy to create user-friendly contracts and related documents in minutes.
Customer support on demand
Have a question? PandaDoc 24/7 live chat support can help with that. Like ContractSafe, we offer a knowledge base and support options, but you can connect with us directly at any time, day or night.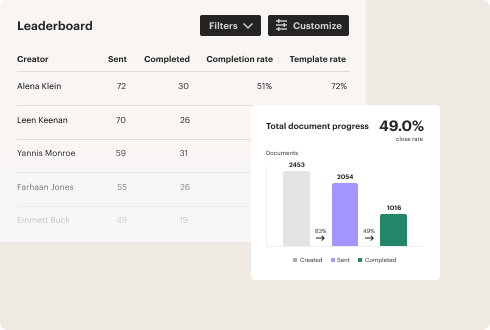 Find the right document fast
Like ContractSafe, PandaDoc offers search functions to help you eliminate contract headaches and find the correct contract document in seconds.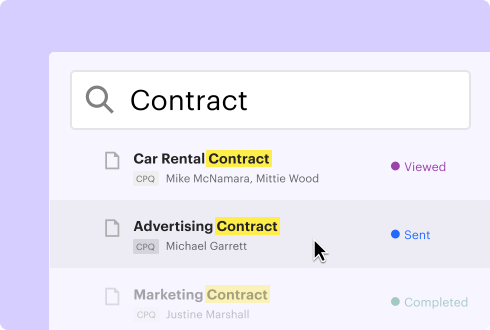 Build related documents inside PandaDoc
PandaDoc takes document and contract management a step further with its content library. Using the library, users can upload anything from images to attachments — everything you need brand the documents you need to create, send, or sign.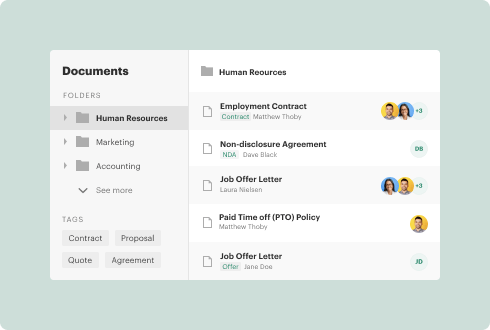 Customizable storage options
Like ContractSafe, PandaDoc offers a wide variety of options to help you organize and store your legal documents. Basic contract management software tools like folders, tagging, and contact management are all available within PandaDoc to help you further optimize your contract storage.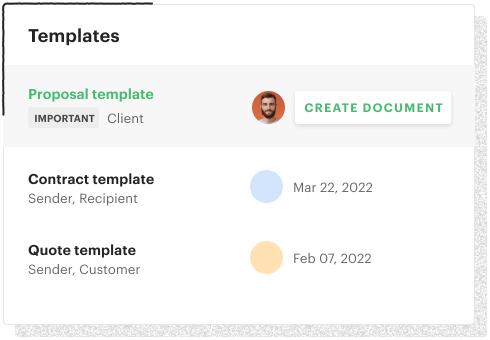 Security for sensitive documents
We understand that your legal documents are important. That's why we go out of our way to ensure that your document is secure as soon as you create or upload it. Our platform complies with GDPR and is SOC II Type II certified. Within our software, we also offer customizable user roles to ensure that documents can't be deleted or modified until permissions are granted.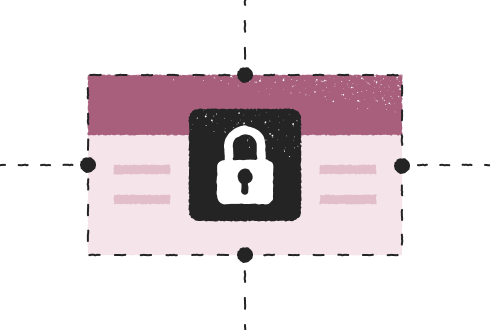 Find the perfect PandaDoc solution for your business