How does PandaDoc compare to Juro
Juro is a contract creation and contract management solution trying to make contracts work for everyone, but what if Juro just isn't working for you. When you switch to PandaDoc, you get all the tools you need to streamline your contract creation process and more.
| | Juro | PandaDoc |
| --- | --- | --- |
| Legally-binding eSignatures | | |
| Approval workflows | | |
| Payments | | |
| Advanced reporting tools | | |
| Audit trails | | |
| Online document editor | | |
| Document analytics | | |
| Team performance reporting | | |
| Knowledge base | | |
| Mobile support | | |
| CPQ Features | | |
| Version control | | |
| Data extraction | | |
| Unlimited documents | Limited | |
| Autofill tokens | Limited | |
| Premium integrations | Limited | |
| API solution | | |
| Flexible billing | Annual only | Monthly & Annual plans available |
| Minimum number of users | 5 | 1 |
| Content library | | |
| Initials and signoffs | | |
| Unlimited workspaces | | |
| Content locking | | |
| Custom roles | | |
| Template library | | |
| 24/7 support | | |
Contract management done right
Strong contract management is about more than a strong workflow. Both Juro and PandaDoc recognize that need and provide the tools you need to monitor the contract experience for your customers and your teams. PandaDoc takes this process a step further by providing unlimited workspaces for your whole team, which allows different departments within your organization to set up different workflows and processes based on their preferences and document set-up.
More than just an e-signature
E-signatures are an essential part of any best contract management platform, and both Juro and PandaDoc offer signing options which are both digital and legally-binding. PandaDoc knows that you want customers to note the most important points within your contract, which is why we offer the option to place signature initials throughout your document. PandaDoc helps you ensure that signers acknowledge the most important parts of your contract before signing.
Better contract creation
PandaDoc and Juro both offer a streamlined contract creation experience, but they tackle this problem in different ways. Juro uses a contract creation workflow to help you set up your contract. With Juro, you'll enter the relevant information at the start of the contract creation process and the platform will output a furnished contract with all your personalized information already in place. With PandaDoc, you can set-up your entire contract from scratch or by using a customizable template. Compared to other Juro alternatives, PandaDoc gives you more control of your contract creation process and helps make sure that the contract experience is branded and personalized.
Real-time analytic performance
Both Juro and PanadaDoc offer analytic performance for your documents. These real-time data points can provide key insights into how customers and teams interact with your document, but PandaDoc provides more granular data points. Learn how many times a recipient viewed a page, when they viewed it last, and how long they spent there. PandaDoc helps you spot your bottlenecks and provides data to help you improve.
Versatility for your whole team
PandaDoc offers customization options that Juro just doesn't provide. From a fully-customizable template gallery to a content library for your branded images and essential content, PandaDoc gives your whole team added versatility in every document.
Go beyond Juro with PandaDoc
Build the perfect contract every time
Every business handles contracts differently, and it's important that your organization has the tools it needs to make clear distinctions in the contracts you offer. Just like Juro, PandaDoc gives you the ability to create and customize contracts, but only PandaDoc grants you full access to the document format, layout, and text. Add new clauses, custom graphics and images, signatory initials, and more to every document you create.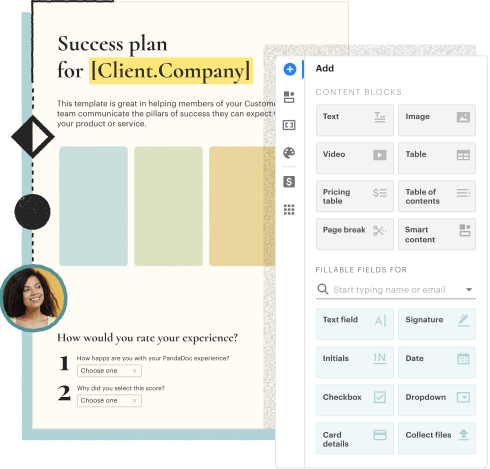 Every integration you'll ever need
Juro offers integrations with popular platforms, like Google Drive and Slack, along with Salesforce and Greenhouse on higher-end plans. With PandaDoc, you'll have access to native integrations with services you love along with access to 1,500+ apps through Zapier integration tools. Don't disrupt your whole team by rebuilding your existing workflow. Instead, bring your contract management solution into your existing software lineup and use it in a way that works best for you.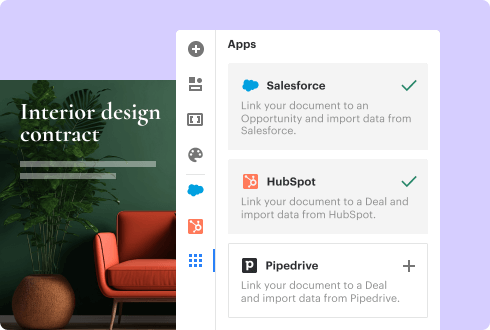 More room for teams
With Juro, you can bring new users into your workspace – but what happens when your legal team and your sales team are working in the same area? It's too easy for important documents and processes to get mixed up. PandaDoc offers unlimited workspaces so that you can split your team into separate groups. With the proper set-up, this helps you keep your departments separated and your contract workflow on track.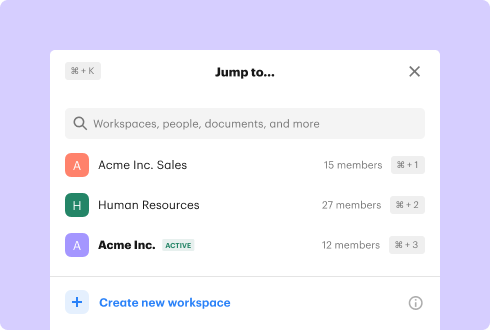 Flexible billing solutions and signups
If you're a smaller organization, the truth is that Juro might not be a great fit for you, both from the perspective of cost and mandatory minimum signups. Juro requires a five seat minimum (paid annually) in order to use their services, but your team might only need one user to create documents and outline contracts. If that's the case, PandaDoc is a more affordable solution. We offer a variety of plan options so that you can get the features your organization needs most.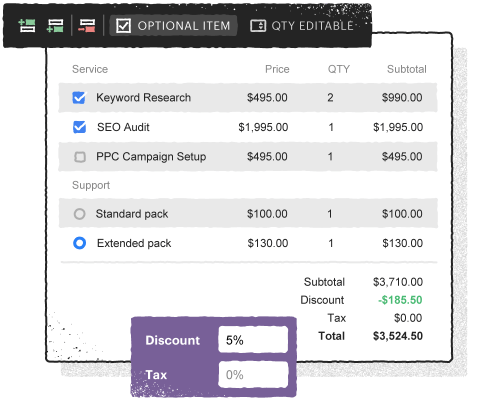 Unlimited documents for unlimited uses
You should never have to worry about creating too many proposals or contracts. Juro.com offers unlimited contracts and e-signatures on its Team plan, but charges per 100 contracts for its high-end and enterprise plans. At PandaDoc, your contract creation process isn't limited by the number of documents you create. Build the right contract workflow with as many documents as you need to sign your client.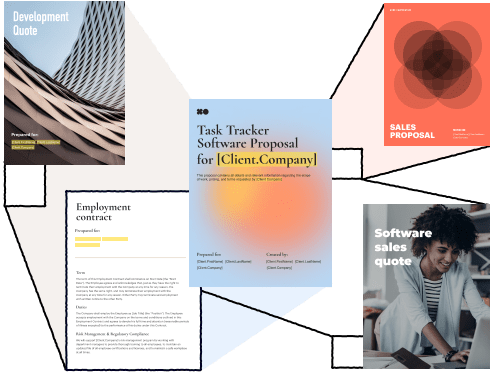 Brand and personalize every contract in seconds
While Juro provides some customization around contracts with its automated workflow, PandaDoc gives you complete control over the look and feel of your document. Use the PandaDoc content library to design contracts and proposals that match your brand specifications so that every contract you send for an e-signature hits the mark.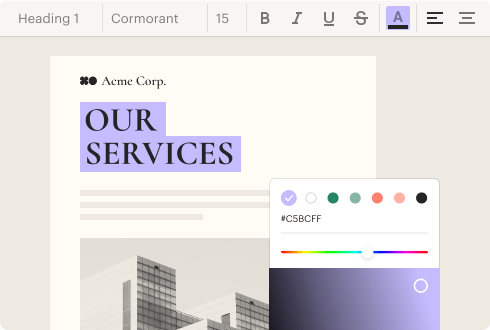 24/7 support at your fingertips
While both Juro and PandaDoc offer support, only PandaDoc offers a robust, constantly-updated support library and training academy. With PandaDoc, you'll find support articles that cover every major software component, as well as educational tools to help your whole team succeed when using our contract management software.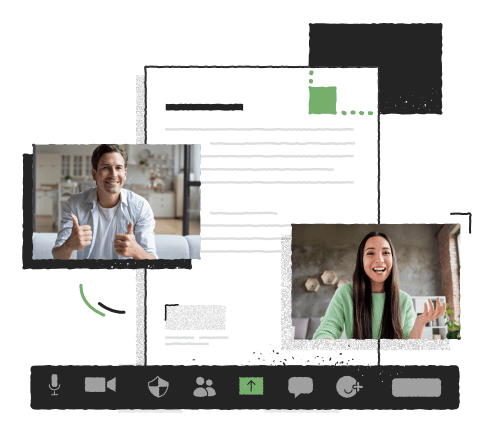 Find the perfect PandaDoc solution for your business