Looking for an alternative to KeepSolid Sign?
KeepSolid Sign is the Signature module of a larger VPN-focused software solution with basic functionality for electronic signing but lacking the more advanced eSigning features that you'll find in PandaDoc. PandaDoc is an all-in-one solution for secure, legally-binding eSignatures, new document generation, and CPQ sales support.
Which better fits the sales department's needs?
KeepSolid Sign offers bare-bones eSignature features. But sales departments these days need a more full-featured tool like PandaDoc working with multiple documents, sending to multiple recipients, creating price quotes, proposals, contracts and tracking them from generation to approval. PandaDoc is all about automating and streamlining the whole sales process.
Which better integrates into your tech stack?
KeepSolid Sign can't integrate with third-party packages. PandaDoc offers a robust set of native integrations with the leading CRMs including Salesforce, HubSpot, and Pipedrive. And the PandaDoc REST API lets you further customize native integrations or create your own interfaces, complementing Zapier and other tools.
Which better scales with your business?
KeepSolid Sign is good for one-off document processing but it doesn't keep up for multiple document packages, larger document collections, or bigger teams. PandaDoc handles even highly complex sales kits, so it's easy to manage teams that are growing quickly. PandaDoc offers dedicated team workspaces and custom user permissions. Customize workflows for document approvals at the template level to compliment your existing doc processes. You can share content among cross-functional teams in multiple locations.
Which keeps you and your customers secure?
KeepSolid Sign's stripped-down solution may leave users unsure whether its electronic signatures are secure and legally-binding. PandaDoc electronic signatures are certified compliant in 42 countries (including the United States, Australia, Canada, etc.), including compliance with ESIGN and UETA laws. Audit trails, signing orders, access codes, approval flows, the ability to request attachments, reassign fields and much more add to internal and external security. PandaDoc has AES-256 encryption and runs on the AWS cloud.
Which makes negotiation and collaboration easy?
KeepSolid Sign restricts you to PDFs: a sure recipe for headaches and delays. The PandaDoc Editor lets you edit on the fly and repurpose documents in multiple formats, including editable PDF, Word, Excel, images and Google Docs. You can pull from and save to Google Drive, Dropbox, or Box. Docs can be viewed, edited and managed on Windows, Mac, iPhone, and Android devices. So your team can concentrate on closing deals, not struggling with document formats.
Payoff: benefits of upgrading to PandaDoc
Faster creation of proposals and quotes
The faster you can generate and edit documents, the faster you can propose and close deals. Access unlimited templates and a vast content library encompassing images, text, and drag-and-drop blocks. Add interactive pricing tables from your PandaDoc Catalog or merge them from your CRM. You can do all of this from PandaDoc, distributing multi-document packages by link or download. KeepSolid Sign has none of these time-saving features.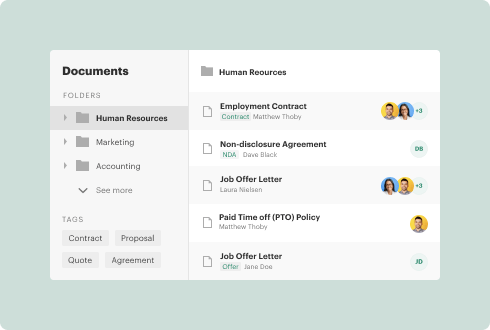 Get legally-binding, rich featured eSignatures
The eSignature solution created by PandaDoc is legally-binding in the US, EU and dozens of other countries. Use them with confidence for quotes, proposals, agreements, contracts, and much more, with each signed document including a digital certificate. Deliver digital packages with multiple documents to multiple recipients, including a specific signing order and a detailed audit trail. KeepSolid Sign will leave you and customers uncertain if the eSignatures will hold up if challenged in court. It will mire your team in repetitive tasks.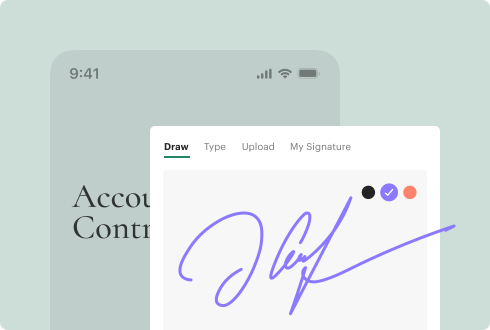 Enjoy ready to use Integrations with 3rd party software
Out of the box, PandaDoc integrates with more than a dozen CRMs, payment gateways, accounting and integration tools like Zapier. This unifies all your business apps and document flows into one seamless and efficient process. Developers can customize capabilities with an easy-to-use REST API. With KeepSolid Sign you're pretty much on your own, your software packages operate in isolated silos.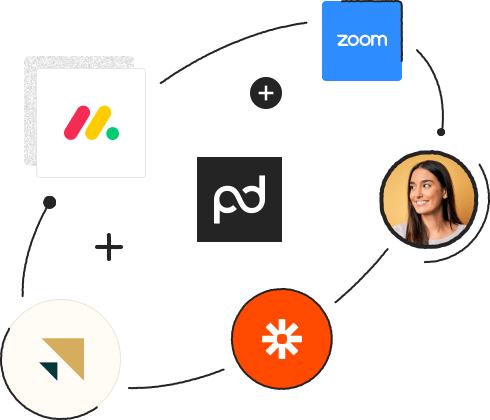 Collect payments quickly and easily
With PandaDoc, you can collect online payments as soon as customers sign contracts or proposals. Ready-to-run gateways to Stripe and other gateways mean you can offer one-click processing, without coding, to fully automate transactions and payment requests. You can pull payment data from pricing tables, CRMs and other data sources, or simply set a fixed payment amount, making it easy and painless for customers to pay right away. With KeepSolid you may need to wait longer for your money.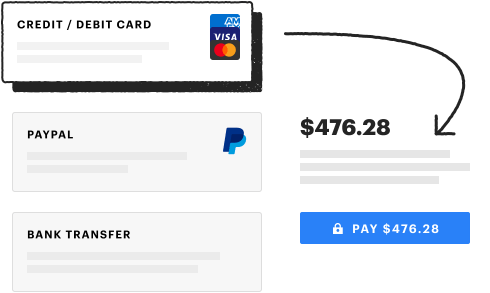 Optimize with detailed analytics and real-time reports
PandaDoc electronic signature software gives real-time access and high-resolution analysis of your document processes and progress. Webhooks let you track your documents and each interaction even after they are sent. Therefore you'll know exactly when a recipient opens the doc, which pages were viewed and for how long, even which fields were completed, and more. This info is invaluable for helping your sales team gain insights for following up, closing deals and optimizing processes.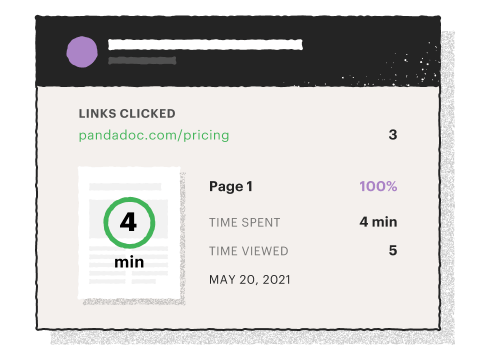 Improve and incentivize team performance
For big teams, even in different locations, you can track team results and how well each member performs. For example, you'll see how many documents they sent, how long it took them to close, and you can compare individual and group close rates. These fine-grained, real-time reports provide managers with essential insights to identify performance problems, reward success, and optimize bottom-line results. KeepSolid Sign doesn't provide anything like this level of internal tracking and reporting.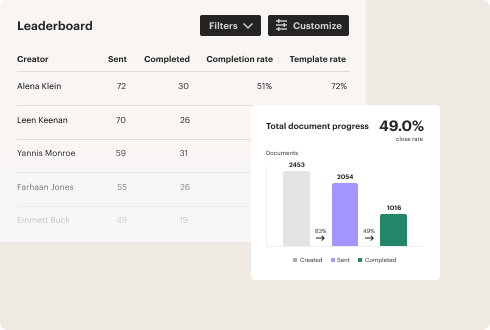 Find the perfect PandaDoc solution for your business