Need an alternative to Practice Ignition?
Switching from Practice Ignition to PandaDoc gives small business owners an all in one tool to create proposals, quotes, and contracts for their business needs. From freelancers to multi-team operations, PandaDoc can help automate and streamline every business operation.
| | Practice Ignition | PandaDoc |
| --- | --- | --- |
| Collect eSignatures | | |
| Document commenting | | |
| Document adjustments on the fly | | |
| Branding kit | | |
| Dashboard overview | | |
| Unlimited proposals, contracts, and quotes | | |
| Unlimited storage for signed proposals | | |
| Custom variables | | |
| Notifications | | |
| Template library | Limited | |
| Integrations | Limited | |
| Content library | | |
| Document import | | |
| Mobile app | | |
| Interactive document editor | | |
| Pricing tables | | |
| Product catalog | | |
| 24/7 customer support | | |
Integrations done your way
Practice Ignition primarily utilizes Xero, Quickbooks, and Karbon to help small business owners to handle their business needs. In order to get the most out of Practice Ignition, you'll need these accounting softwares and productivity apps. By default, PandaDoc offers a more open and free-standing solution to integration. Like Practice Ignition, we offer Zapier integrations to connect to over 1500 apps, but we offer a larger number of native integrations from CRMs and payment gateways to ensure that PandaDoc perfectly fits into your workflow.
A more robust template library
While Practice Ignition offers starter templates to help small business owners with their proposal and business development initiatives, they aren't as extensive as the library of templates that PandaDoc users enjoy. With 400+ templates (and counting), we have everything you need to hit the ground running.
A better branding and content library
Both PandaDoc and Practice Ignition offer the ability to brand outbound documentation during the quoting and invoicing process, but only PandaDoc allows users to upload a content library to assist with the design process. The PandaDoc editor streamlines the document creation process, making it easy to ensure that your proposal matches your brand identity.
Import your old documents
Do you have old documents in Google Drive, Dropbox, or Microsoft Word? While Practice Ignition and PandaDoc both allow the creation of new documents within their respective proposal software, PandaDoc users can import old files in a .docx format for use inside PandaDoc. Our document management system makes it easy to track and convert older files into templates, and we store those templates for you for easy reuse. If you're switching from Practice Ignition, the onboarding process can't be easier.
Build your proposal and collect payment in minutes
Small business owners know that speed is everything. The less time you spend doing paperwork the more time you can spend selling your products and services. PandaDoc helps you automate this process through saved templates, a simplified client onboarding process, and in-document payment gateways. Your clients can read and sign your proposal before setting up a recurring billing solution with a credit card of their choice through one of our integration partners.
Do more with PandaDoc
A document editor like no other
Practice Ignition allows you to build your proposal using a setup wizard. This is common in both proposal and accounting software. PandaDoc doesn't rely on a wizard to help you generate your proposal. Instead, you'll use the PandaDoc interactive editor to create a live document that your team can edit in real time. From the engagement letter to the final invoice and payment, it's possible to build the document of your dreams with PandaDoc.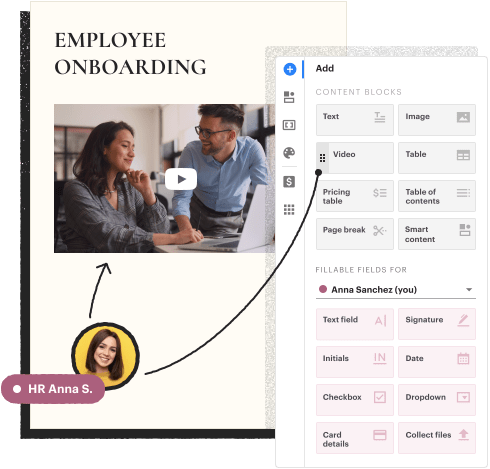 A collaborative workspace for teams and clients
Whether you're a single freelancer or an organized team, PandaDoc makes collaboration simple. Using the PandaDoc editor, it's easy to collaborate with active clients inside the document. This helps you provide one solution for clients rather than requiring them to hop back and forth between multiple platforms to negotiate, refine, and finalize your product offering.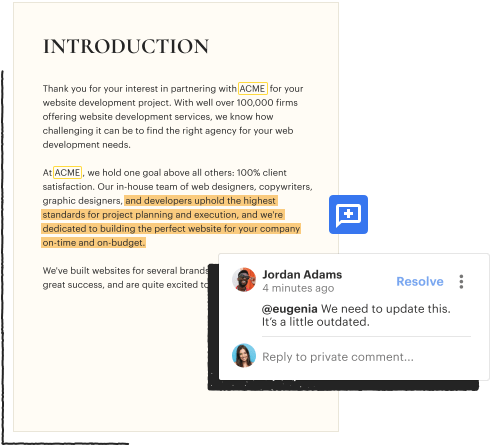 Custom variables where you need them
Like Practice Ignition, PandaDoc users enjoy the ability to create custom tokens and variables for templates and documents. Simply write the variable into your customized template around commonly-interchanged items like a client's name or place of business, then enter the relevant information into the variable field to customize your proposal to your ideal recipient.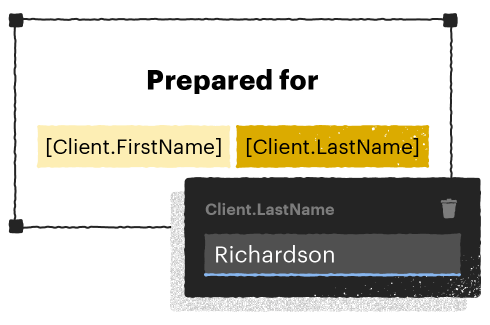 Proposals, contracts, quotes and more
While Practice Ignition does allow users to create some documents beyond proposals and contracts, PandaDoc goes even further thanks to our open-ended software. With PandaDoc, you can build and send any business document that you need. This flexibility can help you increase cash flow through proper invoicing, maintain active clients, and even streamline the client onboarding process before the sales process is complete.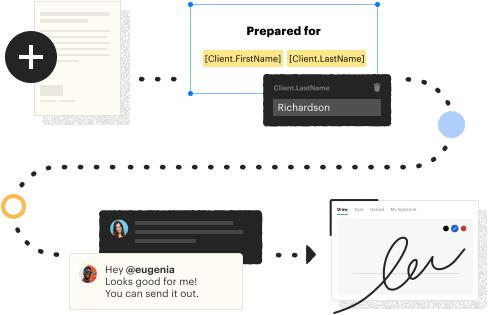 Customer support – available now
No customer enjoys waiting for hours in order to receive an answer to a software question. Many software-as-a-service (SaaS) companies like Practice Ignition and PandaDoc are guilty of lengthy delays in support options. On their most expensive plan, Practice Ignition provides live chat support with a 1-hour average response time. But why wait? PandaDoc offers 24/7 around the clock support for all plans large and small.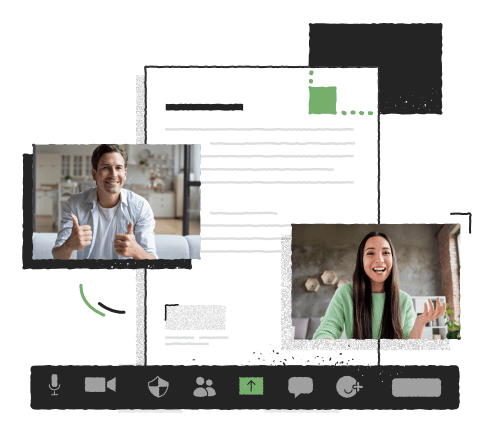 Store your content all in one place
While PandaDoc uses Zapier integrations to fit into your workflow – including integrations for apps like Xero, Quickbooks, Zoho, Salesforce and others – we also offer the option to keep most of your content in one place. That includes content for your content library, the logos and images you need for your brand kit, and all of your previously-signed and stored contracts. It's all here, all in one place, and we keep it encrypted for additional privacy and security.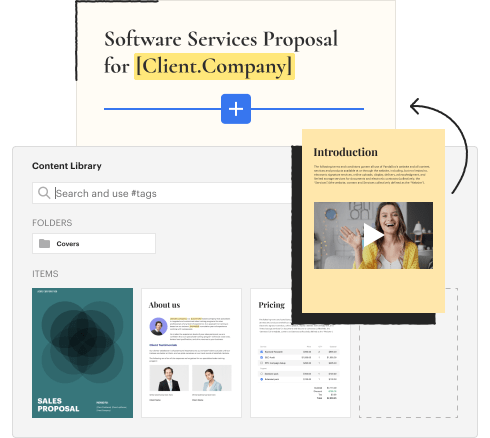 Go mobile with PandaDoc
Sometimes, you're not at your desk. You still need to manage your documents when you get notifications or client feedback. With PandaDoc, you can do all of that on the go with our mobile app. No need to visit a website or deal with a clunky, unoptimized setup. Download the PandaDoc app and get your contracts all in one place.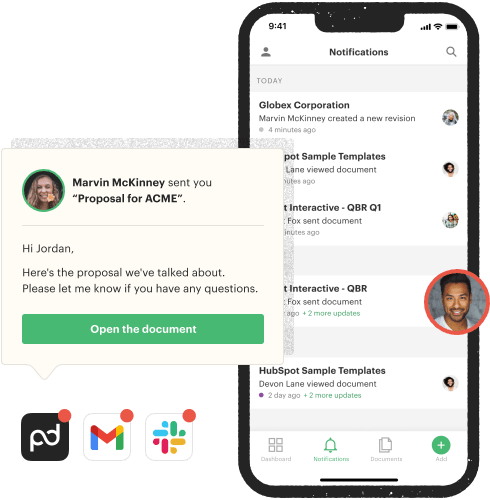 Find the perfect PandaDoc solution for your business