Need an alternative to RFPIO?
Users switching from RFPIO to PandaDoc will unlock robust design tools and a more flexible platform for proposals, quotes, contracts, and more. Go beyond basic RFPs with PandaDoc.


Built with electronic signatures in mind
PandaDoc and RFPIO currently offer electronic signatures as part of their RFP software. But, until as recently as 2019, these features weren't part of the standard toolkit for RFPIO users. PandaDoc has been built on electronic signatures from the beginning. As part of your RFP process, you'll be able to capture secure and legally-binding e-signatures on every document you send.
Integrate your proposal software
RFPIO users can integrate with Salesforce, HubSpot, Microsoft Dynamics, along with many other standard CRMs and cloud storage services like Google Drive and Dropbox. PandaDoc takes this a step further by offering native integrations with a wider variety of software solutions and platforms so that you can integrate seamlessly with the rest of your essential tools.
A collaborative response process
As RFPIO is quick to point out, multiple teams are often required to complete requests for proposals. That's why PandaDoc and RFPIO are both well equipped with team collaboration tools. PandaDoc users can create team workspaces, assign custom user roles, leverage reporting tools to validate performance. The customer can also collaborate with your team after accessing the document.
Proposal automation done right
RFPIO and many similar proposal automation software solutions (Qvidian, Clientpoint, Connectwise Sell, QuoteWerks, Proposify, etc.) are strong advocates of proposal automation when working with RFPs. However, it's easy to go overboard when using proposal automation instead of a proper document management solution. With PandaDoc, users get the best of both worlds. Whether you want to link the PandaDoc API with your other tools to create automated proposals or use a template to jumpstart your proposal process, we'll give you the tools you need to automate your process without losing touch with your customers.
Customer support when you need it
Both RFPIO and PandaDoc know that customer support is important, but only PandaDoc offers 24/7 live chat support. While RFPIO users can submit a support request, PandaDoc users can get their questions answered and get back to work by asking for help directly or by browsing our extensive support library.
Go beyond RFP software
Try before you buy
One key roadblock that RFPIO users experience when shopping for software is the common requirement for a demo. Even RFPIO requires a software demo in order for users to see how their automation software works. While PandaDoc offers a demo for customers who want it, you can also try and use our software for free. With the PandaDoc Free eSign plan, you can send existing documents for electronic signature at no charge. We also offer a free trial for users interested in taking our robust document editor for a test drive. See why PandaDoc has earned thousands of positive user reviews, and why our software is a favorite among major brands and small businesses alike!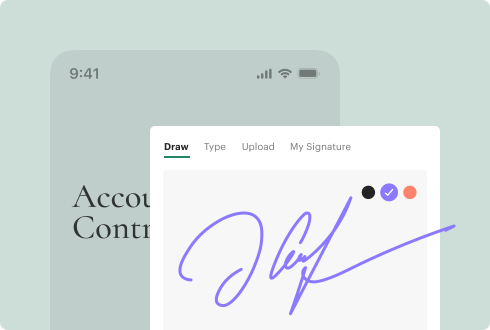 A better mobile experience
With PandaDoc, you can improve your customer experience even further with our mobile app for iPhone, iPad, and Android devices. Our apps are customized to the user interface of the device, meaning that you won't have to work out of a browser while signing documents and checking for status updates. Sign and send your documents from anywhere with PandaDoc.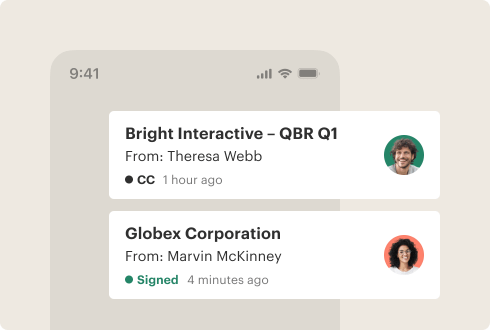 Document management analytics combined
PandaDoc offers a variety of tools to help you ensure customer success, and all of that starts with team and document analytics. The onboard analytics tools that PandaDoc provides will help you better understand how a customer interacts with your documents. You'll be able to see how much time signers spent on a page and how many times they viewed a document. You can make changes knowing that previous iterations of your document are protected by version control. You can also assign roles to teams, run reports, and check activity so that you know who is working on your document at all times.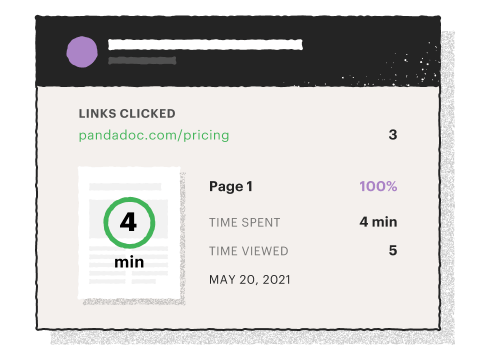 Content and asset management in one place
RFPIO often talks about its content library and asset management platform, but PandaDoc offers a robust solution that encompasses rich media, graphics, and content blocks. With PandaDoc, you'll be able to keep your branded images and content essentials tucked away in your content library. As you build documents, you can also add the content blocks you create to the content library. This level of content management gives you the ability to build proposals quickly while keeping your essential assets close at hand and expediting your CPQ process.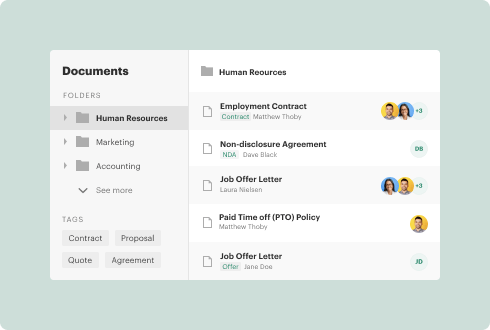 Take payments upfront
Proposal automation is a powerful tool, but it can't help send additional documents contingent on a client's actions. For RFPs where you might want to collect an upfront cost, RFPIO may not be much help. With PandaDoc, you can integrate a payment gateway into your proposal document so that customers can sign and pay from a single document. It's a quick way to close deals even faster.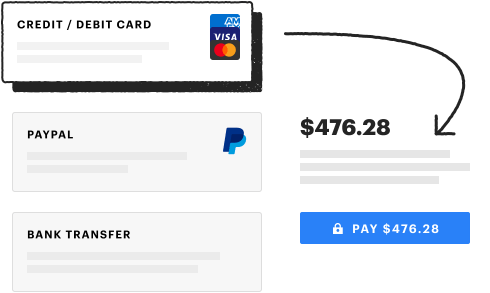 Better design tools
As a proposal management software, RFPIO lacks some of the design tools that are fundamental to proposal flexibility. With PandaDoc, you'll have access to a robust set of design tools so that you can build proposals your way. When you're done, you'll be able to save your document as a template and load it again the next time that you receive a request for proposal.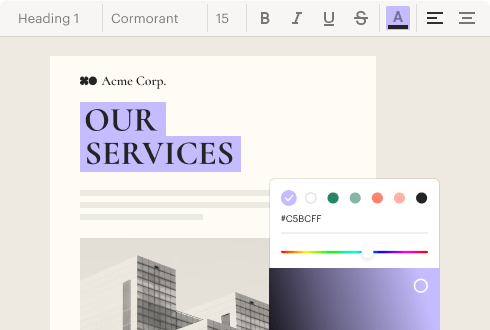 Find the perfect PandaDoc solution for your business