Need a Sertifi alternative?
Users switching from Sertifi to PandaDoc can take advantage of unlimited payment authorizations, a robust API framework, and our powerful document creation and digital signature tools.


Go paperless with electronic signatures
Certifiable electronic signatures are the cornerstone of any paperless business platform. Both Sertifi and PandaDoc excel in this area by providing an e-signature solution with an audit trail that can be traced back to the point of signature. This boosts nonrepudiation and ensures that e-signatures are legally binding.
E-commerce made easy
Both Sertifi and PandaDoc can help you collect payments through their digital platform. With PandaDoc, this functionality is built-in to the software through our payment gateways. Using our platform makes it easy for signers to digitally sign documents and pay at the same time, reducing the paperwork you need to send and streamlining your business workflow.
PCI compliance and unparalleled data security
Sertifi is quick to point out that using an electronic signature solution can help businesses boost PCI compliance. PandaDoc couldn't agree more. Our platform is SOC Type 2 certified, and we use AWS computing infrastructure that is continuously audited and accredited for PCI DSS and other compliance certifications. With PandaDoc, your business information and customer transaction data are transferred in a secure way to payment processors and third-party vendors that you select.
Your brand, your way
With Sertifi, you can brand the platform interface in a way that makes sense for your business. PandaDoc allows you to do the same thing when creating and sending documents through the PandaDoc platform. On top of that, we offer robust API documentation so that developers can integrate PandaDoc into your business software in a way that makes sense for your daily operations.
Send quotes, contracts, and more
Like Sertifi, PandaDoc allows you to collect digital signatures on any piece of documentation you need. This includes quotes, contracts, proposals, and more. But PandaDoc is more than a digital signature software — we can help you create your essential business documents completely from scratch.
Take your e-signing solution to the next level with PandaDoc!
Create flexible documents from scratch
The PandaDoc document editor is one area where our platform is a gamechanger when compared to competitors. Digital solutions like DocuSign, SignRequest, Adobe Sign, and Sertifi all use a similar drag-and-drop editing tool to help you draw signature fields and tickboxes onto your documents. PandaDoc offers that functionality too, but our document editor is closer to a word processor like Microsoft Word or Google Docs. This means that you can create documents completely from scratch and easily change them during the negotiation process. It's a huge time saver for small businesses and enterprise companies alike.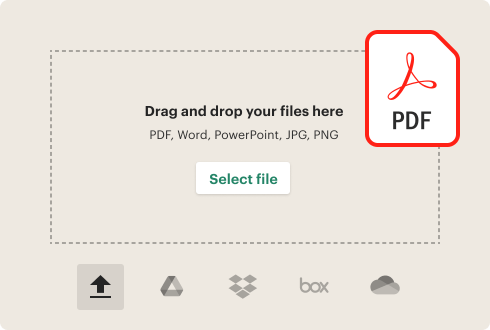 All-in-one document management at your fingertips
Even small businesses need a document management system to keep from losing critical documents. That's why PandaDoc offers document management that is both easy to use and scalable to your business. Unlike many alternative solutions, PandaDoc offers onboard cloud storage so that you can keep all of your documents safe and secure inside the PandaDoc platform. You can also integrate with a major CRM or use our API to connect to your internal CMS and store the data there. It's entirely up to you.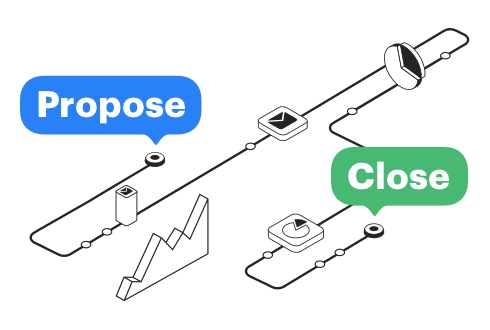 Integrate your entire tech stack
PandaDoc understands that your business needs software that works well together. Keeping your digital signature software separate from your payment and accounting software just makes your business processes more cumbersome. With PandaDoc, you can connect your entire tech stack to your document generation and signature tool. Connect to Salesforce and other CRMs. Bring in additional storage and financial management software. PandaDoc has multiple native integrations, but we also offer Zapier connections to thousands of additional software applications.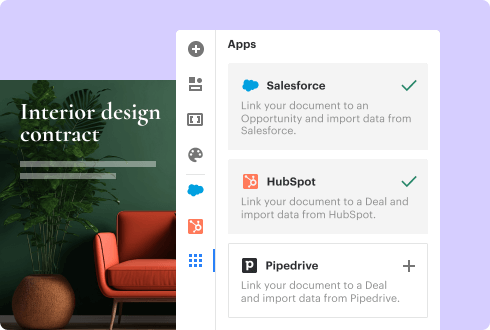 Templatize your business processes
Creating effective templates isn't just a time-saver; it's also a great way to create brand consistency. With PandaDoc, you can build the documents that your team uses on a daily basis and create templates so that they're easy to replicate and recycle. This is a great idea whether you're sending simple quotes or complex real estate contracts. PandaDoc allows you to use custom variables within your templates to fill in the flexible details. As an added bonus, our variables and be mapped to fields within your CRM for fast and easy completion. To top it all off, we also offer a template library with 450+ template designs to help you get started.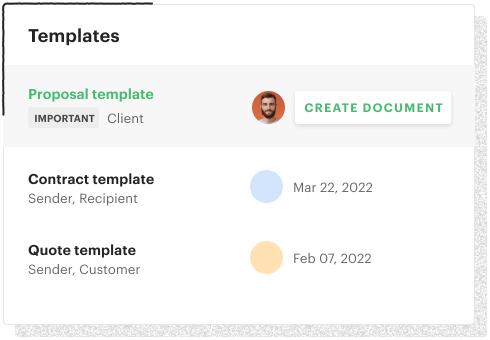 Empower your entire team
PandaDoc understands that different teams have different needs. We're a single SaaS platform, but your HR team and your sales team need to use our services for entirely different sets of documents. The same is true if your organization has multiple teams in multiple locations. PandaDoc helps you solve these challenges with team workspaces. PandaDoc workspaces are independent environments where different teams can share content and work on documents together. Give your team the tools and the space they need to streamline their workflow without stumbling over one another.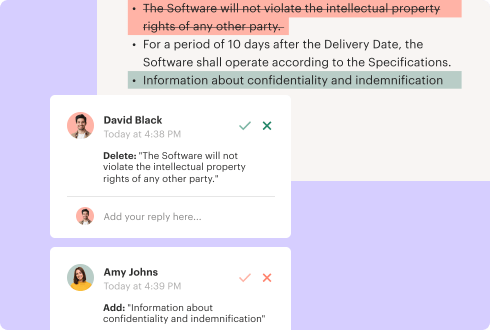 Create a complete document workflow
No matter how large or small, every document has a starting point and an endpoint. The steps that it takes to get from beginning to end comprise the document workflow. PandaDoc knows that your team may have different document workflows depending on both the team and the document type. We offer built-in tools to help you create workflows that keep your brand accurate and consistent. From signature workflows that help you get documents signed to approval workflows that trigger a final review before documents are sent, you'll find everything you need in PandaDoc.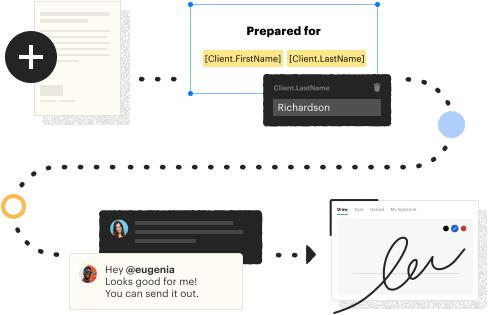 A better mobile experience
PandaDoc knows that the work doesn't stop when you step away from your desk. Often times, you need to access your documents when you're on the go. With the PandaDoc app, everything stored inside your PandaDoc account is always at your fingertips. Our app is compatible with iPhone, iPad, and Android devices and is optimized for ease of use on smaller screens. Don't visit websites and try to navigate through unfriendly menus; grab the PandaDoc app and enjoy an interface optimized for your handheld device.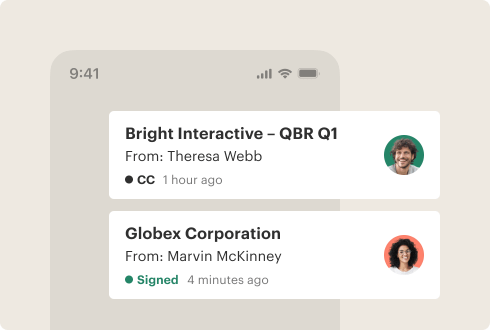 24/7/365 customer support
At PandaDoc, service and support is something that we are passionate about. That's why we offer something that competitors like Sertifi, RightSignature, HelloSign, simply don't offer: Around-the-clock live chat customer support. Don't waste time sending emails and waiting hours for a response from the support team! With PandaDoc, the lights are always on. Our team can help you answer questions and get back on track in record time.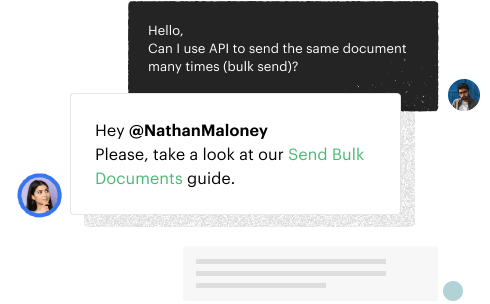 Find the perfect PandaDoc solution for your business