How to write a quote for services
Service quotes are routine business documents. They outline the details of a proposed project and associated costs.
A service quote should contain the following elements:
Contact details of both the sender (service company) and the recipient (buyer).
An overview of the services you provide.
A line-by-line breakdown of costs.
Terms and conditions covering delivery, returns, and payment methods.
A space for all parties to add a signature.
Writing an accurate and professional quote is not as simple as sending out a standard price.
Depending on what business you run and the demands of your customers, you'll need to assess several factors to come up with the right price.
How to write a professional quote for services
Follow these steps below to write an effective, professional service quote. Make sure to always ask for sufficient customer information before sending.
Focus on price
Assuming that other service providers offer high-quality services, a customer's decision will usually come down to price.
Ensure that you give the best possible total price (with a full cost breakdown) without undercharging. Pay attention to all parts of a price quote, including taxes, labor costs, exchange rates, and so on.
If you can't provide specifics, send a quote as a price estimate but try to include as much clarity as possible.
Use a professional template
First impressions matter. A quote that is well-presented and professionally written will give potential customers confidence in your business.
Your quotes should include your contact information (especially a phone number), logo, and company name. Also, provide a date of issue and quote number.
Include relevant purchase details
Some recipients wish to make a purchase immediately.
For these clients, be sure to include supporting information like an overview of the services you provide, a precise time frame, taxes, material costs, unit prices, total cost, the time period for delivery, payment terms, and options (credit card, debit card, installments, etc. ), disclaimers, and even some optional extras that you can upsell.
Include information about additional work
Provide details of additional work that is not included in the fixed price of the services.
Many prospective clients, like small business owners on a budget, will consider this necessary information. Be upfront where you cannot offer definite details.
Send follow-up correspondence
Sometimes, potential clients interested in buying will forget to reply to quotes. Sending follow-up emails will encourage them to purchase your services before the expiry date.
If you have updated your price list, you may need to send a new quote.
How to build a service quote with PandaDoc
A formal quote is a serious business document that can even act as a legally-enforceable contract in many cases, fixing your price at the rate you offer.
It's a vital part of your business so you need to be sure that it's perfect.
Fortunately, quoting software now exists to help businesses quickly create quotes that stand out. PandaDoc allows users to build exceptional quotes in a fraction of the time:
1. Open a New Document by clicking the link on your dashboard.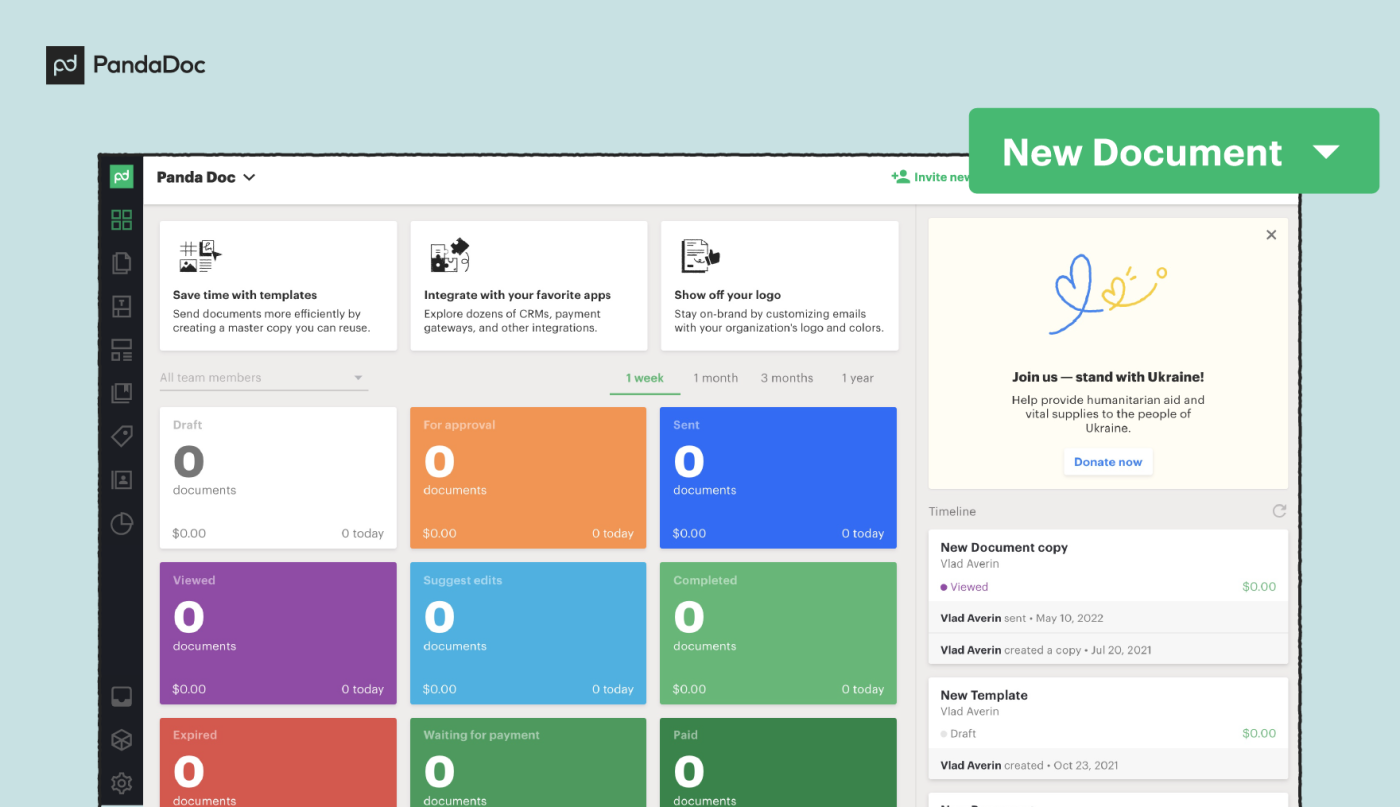 2.Click on a quote template from the list or choose to start fresh from a blank page.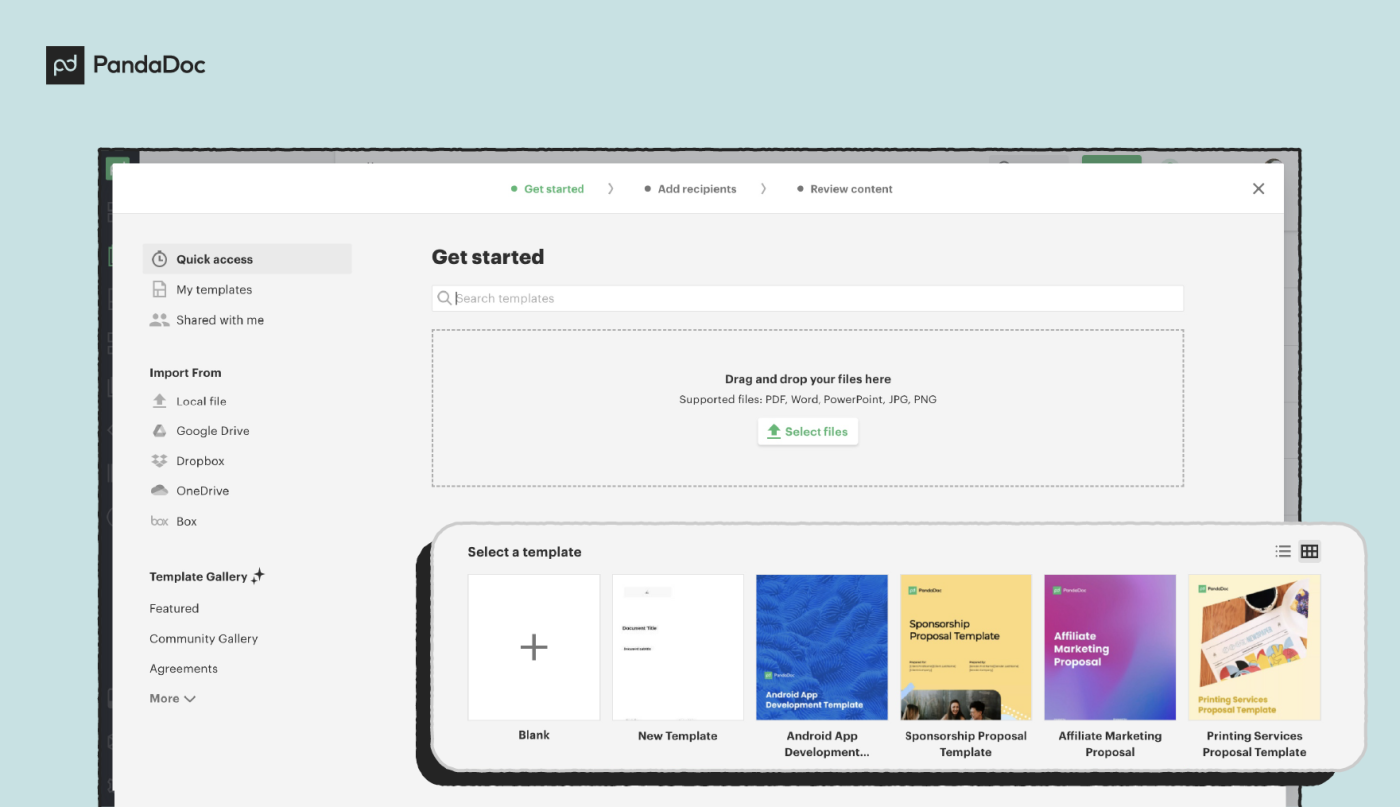 Build your quote into something that will impress your customers.
3. Drag and drop everything from text boxes, interactive fields, videos, tables, and more into the quote from the library of features on the right-hand menu.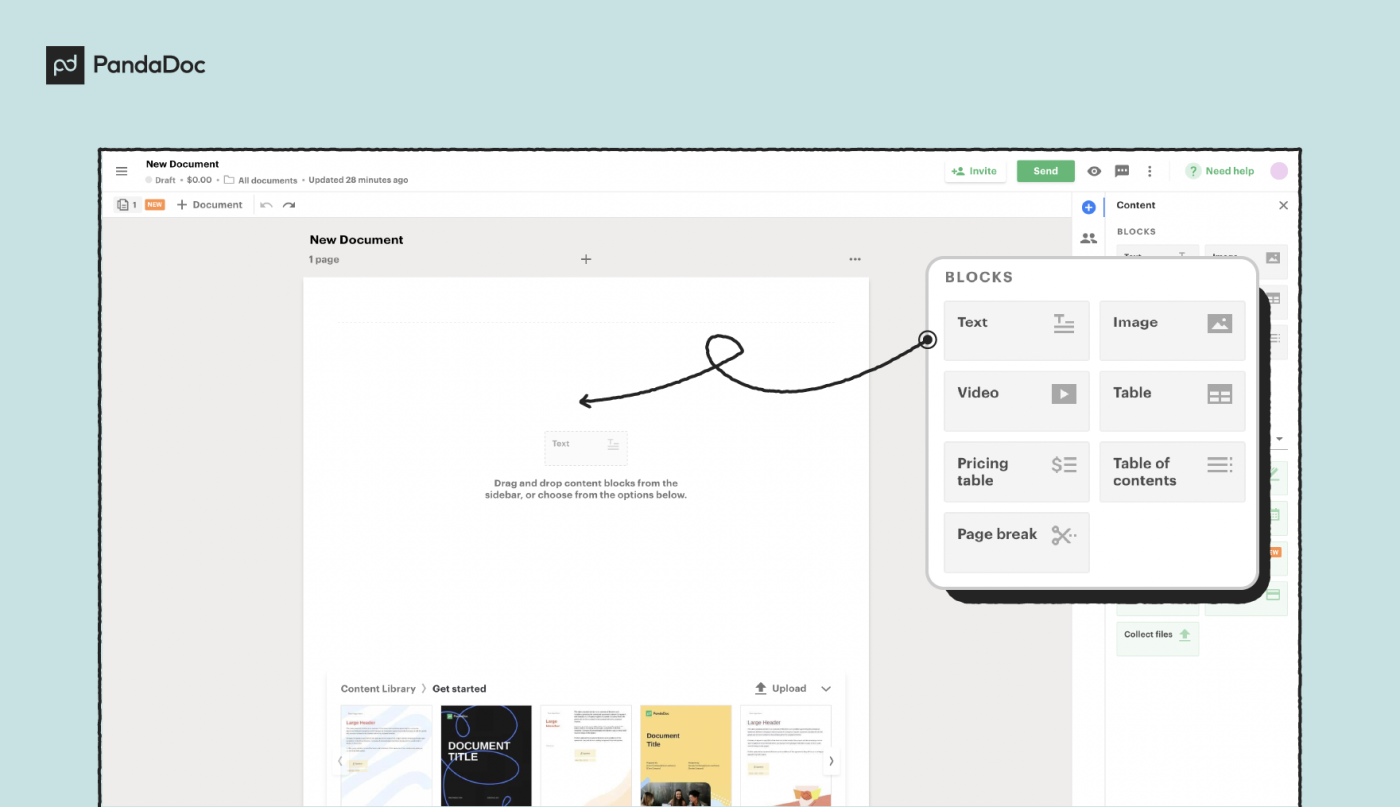 4. To save even more time, you can autofill the quote with details from your CRM.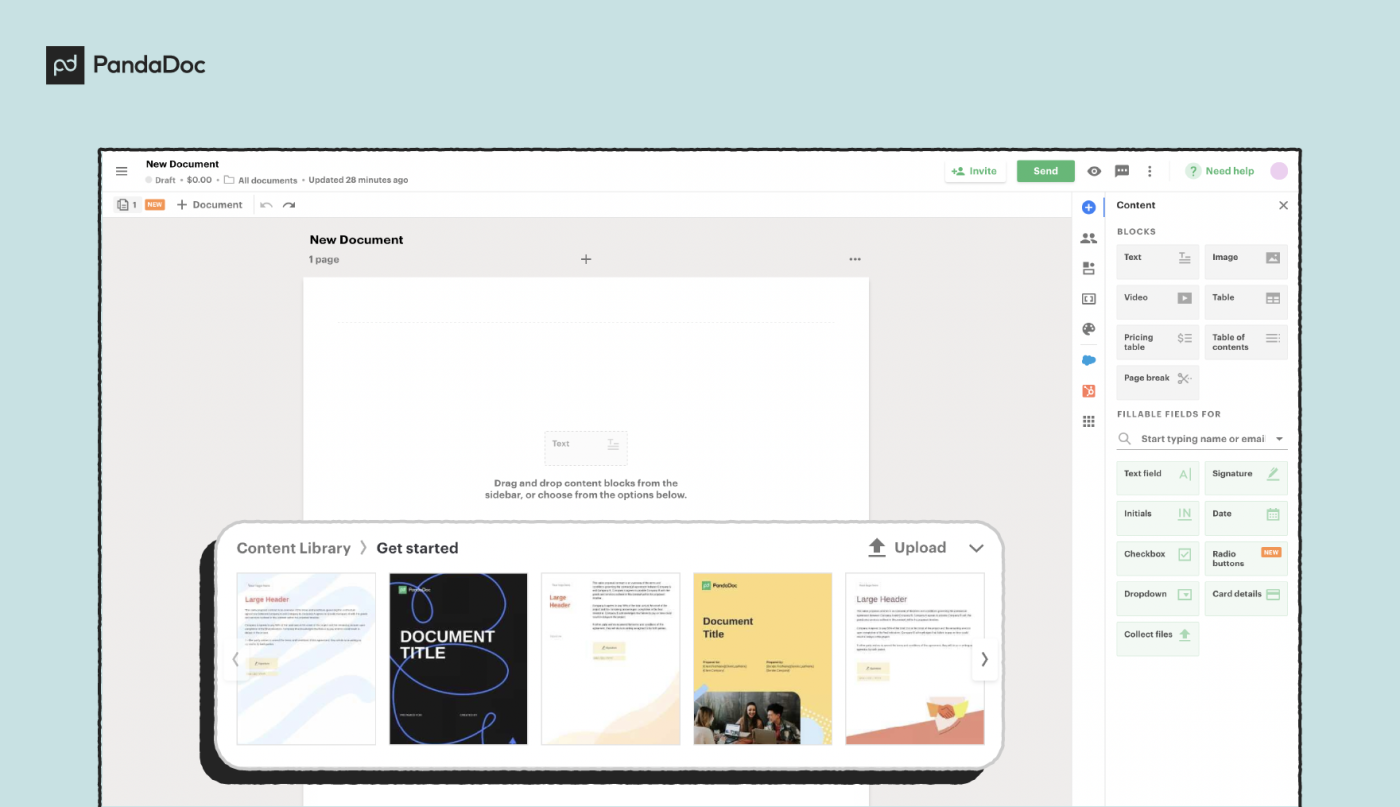 Once completed, you can also send, electronically sign, and track your quotes, all from the cloud-based PandaDoc software, either on a computer or via our mobile app.
Write professional, high-converting quotes with document management software
Service quotes are legally-binding documents that significantly impact your business. As a consequence, it's important to ensure that your quoting process is watertight.
Following the tips in this article will get you on your way to creating the perfect quote.
Using time-saving quoting software can save you and your business countless hours and allows access to unlimited, high-quality professional service quotes and free quote templates that make sales without the hassle.
The software also enables you to automate your document workflow and typically supports numerous doc types like Microsoft Word, Google, Excel, and PDF formats.