What does a mobile signature look like?
Right now, roughly 47% of people view their emails on their mobile devices.
An email is likely the first impression that most of your recipients have of you.‌
And that makes your email signature very important.
The best email signature allows you to introduce yourself and your company while creating brand awareness and promotion within your emails.
Email apps have some tools to help you create HTML signatures, but there are some things to consider before you update your account and start sending new emails from your mobile phone.
In this article, we'll cover what a mobile signature should look like and how you can build one for yourself.
What is a mobile signature best for?
As you might expect, mobile signatures are ideal when you're working from your mobile device and you need to send information on the fly.
And, in most circumstances, your cell phone email signature should mimic the standard signature in your email account or email client.
Typically, though, the email account you use (Gmail, Outlook, etc.) may not attach your email when you send it from your phone client.
The two often have to be set up differently.
Both should be professional and carry basic identifying information. This might include:
Your name.
Contact details.
Job title or role.
Company affiliation.
Website link.
Especially if you're a small business owner, your signature might also align with your company goals and overall branding.
This is a huge shift if you're using the default signature line, which is often the standard, "Sent from [mobile device]" signature that has become ubiquitous since Apple originally introduced it to provide an excuse for typos sent from iOS devices and rather brief messages in emails.
Today, seeing multiple manufacturers (Samsung, Android, Blackberry, iPhone / iPad, Windows, etc.) use that or a similar variation for their own devices.
However, since the majority of workers use their mobile devices to send work-related emails, you'll want to create an email signature that is more presentable and effective at communicating who you are and what you stand for.
‌How to create your mobile signature
In dedicated email clients, you can have multiple email signature templates for fast and easy distribution.
For most Android phone signatures (Samsung Galaxy, Google Pixel, etc.) and with iPhone signatures, you can have one default signature per email account.
Without the use of add-ons, you're often also restricted in terms of HTML formatting and the inclusion of images or rich text.
When creating your new mobile signature, keep these restrictions in mind.
‌You can create a new signature in two easy steps.
The first step is to provide your information.
The second step is to personalize your email signature with the features that you like best.
It's a fun and exciting way to show off who you are and what your brand represents.
Make it three or four lines of text
Your name
Your title (optional) and company (linked to your website)
Phone number(s)
Work address and/or company logo
Personalize it
Once you're done with basic formatting, you should personalize your brand next.
Think about making it short and catchy so people will want to visit your website.
1. Add your social media profiles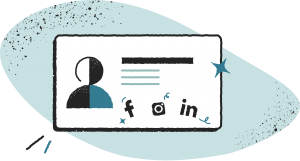 One of the most important features is adding your social media profile(s) so that potential customers can access your content.
This can be added as an icon in your email signature or you can link social media accounts separately, depending on your preference.
2. Add your expertise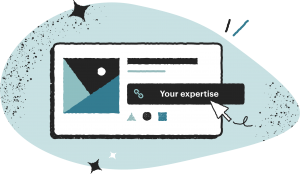 If you are a writer or musician, providing a link to your work may be beneficial.
People can click the link to easily engage with your content.
This will provide potential customers with the opportunity to purchase your goods or services — something they wouldn't be able to do if you hadn't linked your work to your email signature.
3. Add a memorable call to action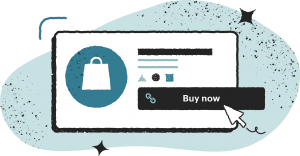 When composing a call-to-action, include strong verbs and nouns so the reader feels compelled to find out more.
Use expressions that customers are familiar with, such as "buy," "sale," or "add to cart." These will help trigger the customer to click your link.
4. Add an image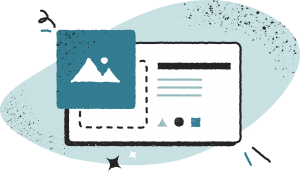 There are so many options when it comes to providing an image in your signature.
The image can show your face, your company's logo, the type of business you are in, etc.
Selecting the right image for your signature depends largely on how you choose to create your brand.
5. Add a disclaimer (optional)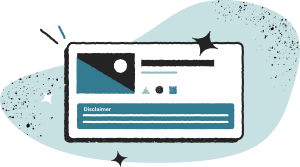 A disclaimer is a notice or warning that potentially limits your liability.
Companies tend to use disclaimers in their signature as a separate section to inform the reader that the contents of the email are confidential — the email shouldn't be shared with anyone else.
Other reasons to include a disclaimer are:
To disclaim that a contract has been made.
To protect copyright.
To protect from viruses.
Here is an example of a confidential disclaimer:
When incorporating any of these features, keep your email signature clean, simple, and clutter-free.
You want potential clients to be drawn to your signature and click on your links to increase traffic to your website or social media.
Things to omit from your mobile signature
Inspirational quotes.
Videos.
Bullet points.
Videos.
Animated GIFs.
Multiple color fonts.
Personal (not business) information.
Your email signature should be professional-looking and eye-catching.
Avoid excessive amounts of information and specific formatting that might cause your signature to break when loaded by recipients.
Sign deals quickly with ‌the PandaDoc app
Modern smartphones are essential for when you're trying to stay on top of your business dealings.
Having a mobile signature will go a long way toward maintaining a professional persona while you're on the go, but it won't help you stay on top of essential business deals.
That's where the PandaDoc mobile app comes in.
PandaDoc helps you send, receive, and manage important business documents from anywhere — including your smartphone.
Sign contracts, approve invoices, review proposals, and much more while you're away from your desk.
Sign up for a free 14-day trial to find out how easily PandaDoc can help you create your mobile signature.