How to Create Impactful Sales Training with Humor, Empathy, and Collaboration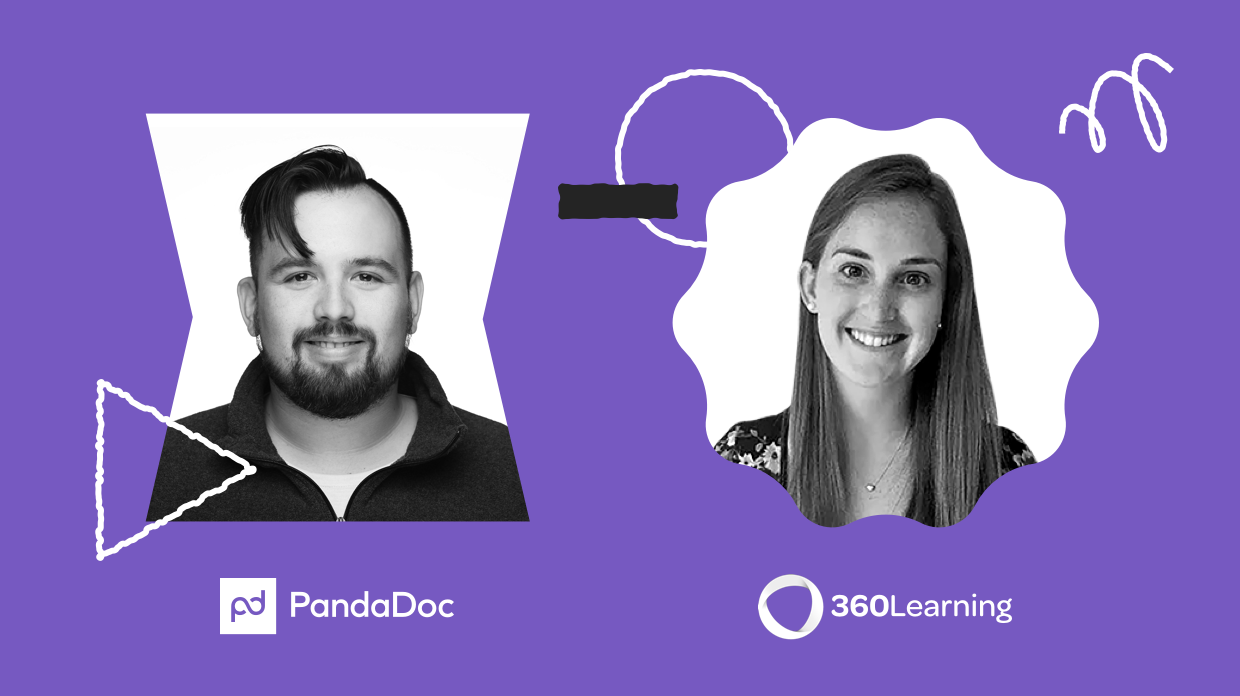 Our speakers
If you've ever led or attended a boring, disorganized, or uninspiring sales training session, we feel you.
It can be both unproductive and frustrating to feel like trainings are a waste of time. That's why we're injecting a little bit of humor, banana, empathy, and collaboration into our training.
If you watch the webinar you'll get that reference above.
Yes, we are aware that this is a training on training (so meta).
Our Sales Enablement & Training Manager, Patrick Downs is certifiably a "funny guy."
But he's also dang good at what he does. Join him and our friends at 360Learning to dive into the following:
Create training that are matched to sales reps' pain points 
Make the driest topic fun, collaborative, and engaging for your sales reps
Create training on belief systems and mindsets to help sales reps be happy and successful
Leverage tools that makes sales training interactive and collaborative by default