Faster financial documents from preparation to sign-off
Prepare, review, and quickly get sign-offs on any kind of financial document, from invoices, to purchase orders, to financial statements.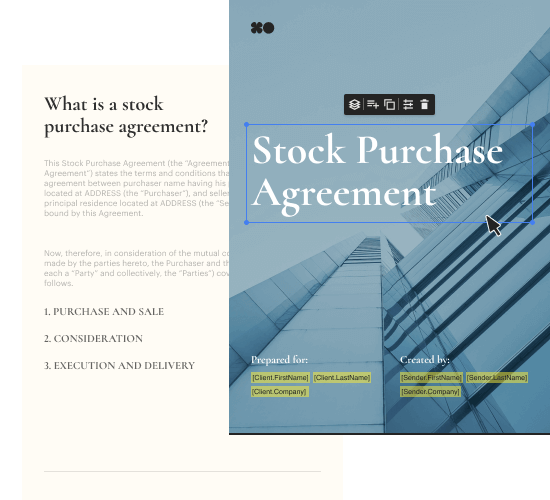 Robust and standard financial document processes
Streamline and automate your entire document workflow
Let templates with smart fields automatically populate your documents with the right customer data for smarter document preparation. Then, review, approve and get all necessary signatures with the help of in-app redlining, approval workflows, and legally binding eSignature technology.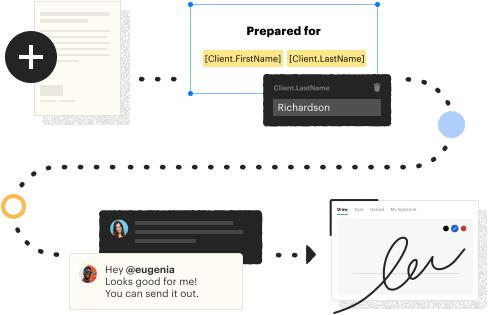 Build and maintain robust finance processes
Get your documents prepared, reviewed, and signed faster without leaving your CRM or billing system. Have your entire document library at your fingertips and get ready for month-end close from wherever you are.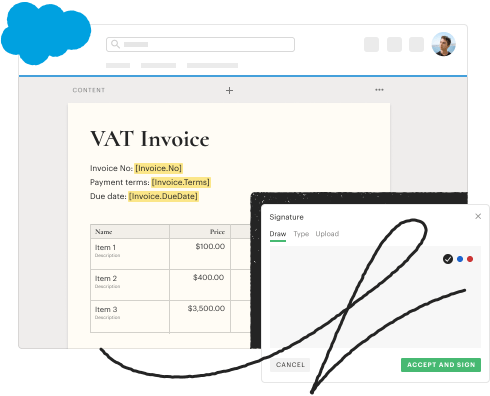 Protect sensitive information with enterprise-grade security
Keep your business compliant and protect your valuable info with leading security certifications and the world's most sophisticated cloud document platform backed by the Amazon Web Services cloud.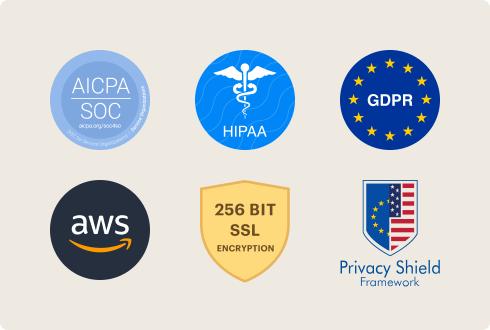 Features built for Finance

Templates
Upload your existing PDF forms to create a custom library of templates and reduce your document creation time by as much as 80%.

Approval workflows
Use workflows together with team roles and built-in commenting for faster collaboration and document approval, greatly reducing the effort required for all stakeholders to gather information, ask questions, and provide feedback right inside your documents.

eSignature
Every PandaDoc subscription includes access to our ESIGN compliant eSignature technology. With PandaDoc, anyone on your team and customers can eSign all types of financial documents from any computer or mobile device.

Reminders
PandaDoc will do the reminding for you. Setup automatic follow-up reminders to ensure recipients review and sign any pending document.

Payments
Collect payments instantly right from your documents. Designed for all types of organizations – from online businesses and eCommerce retailers to multinational corporations – online payment processing in PandaDoc can also be combined with your accounting software.
Integrations
Say goodbye to jumping from platform to platform and endless open tabs in your browser. Integrate with the tools you depend on so your team can work from where they need to.
See all integrations
PandaDoc + 
the tools you love
Say goodbye to mind-numbing work. Integrate PandaDoc with your everyday tools so your team can get back to focusing on the important things they need to get done.
See all integrations