Need an alternative to DocHub?
DocHub users switching to PandaDoc will enjoy intuitive e-signature tools, better document storage, and a robust document editor for PDF files. Take your PDF documents (and more) to the next level with PandaDoc.


Go beyond PDF documents
Compared to some of the other e-signature and PDF document solutions on the market today (HelloSign, Adobe Sign, DocuSign, etc.) DocHub does a lot of things right. PandaDoc can build on your existing success with DocHub by offering even more powerful tools when building your PDF forms. Using PandaDoc, you can convert Microsoft Word documents (.docx and .doc) to fully editable formats within the PandaDoc editor. For everything else, our editing tools can help you prepare your document for digital signatures in minutes.
Simple and secure eSignatures
Both PandaDoc and DocHub know how important legally-binding electronic signatures can be for your business. That's why PandaDoc works hard to ensure that your signed documents are compliant with all federal regulations throughout Europe and North America. Our solution is compliant with the Federal ESIGN Act, GDPR, and other major digital standards for electronic signatures. The best part: Our process is simple to follow and easy to understand so that you can enjoy maximum compliance throughout the document signing process.
Flexible documents for easy editing
Using the DocHub online PDF editor, you can edit PDFs with standard annotation tools. From commenting to whiteout and PNG image insertion, DocHub has gone to great lengths to create a paperless process that mimics physical annotation. With PandaDoc, many of those tools aren't necessary because the text can be edited within the PandaDoc editor. Rather than striking through changes and being forced to recreate documents in an offline editor, PandaDoc users can do everything from within the PandaDoc platform.
Easy import
Using DocHub, you'll be able to upload documents directly from your hard drive or through an integrated storage service like Dropbox, Google Drive, or One Drive. PandaDoc users can connect to similar services in the same way, so document uploads are still fast and easy.
Notifications when you need them
It's important to know when your documents are signed and ready for action. With DocHub, you can receive email notifications as soon as your document is ready to move forward. PandaDoc takes this a step further by offering a variety of notification options. You'll be able to pick what you'd like to be notified about and how you're notified by email or push notification from the PandaDoc mobile app.
Design better documents with PandaDoc
More than a PDF editor
While DocHub's PDF editor can help you mark up simple PDFs, the PandaDoc editor can help you create fully editable proposals, contracts, quotes, and more. You can still sign PDFs using PandaDoc, but the editor offers greater creative flexibility for your business needs. If you just need to get documents signed and sent, we also offer a Free eSign plan to help you get your documents to signers at no charge.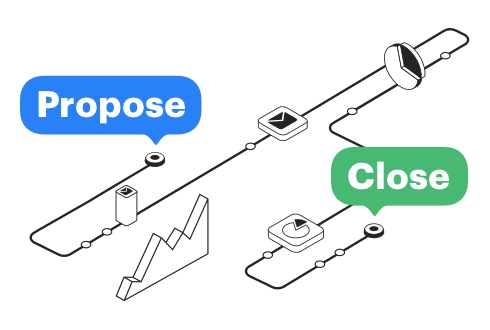 A template library at your disposal
DocHub users can create templates and share them or post them online. While PandaDoc users can do that, too, they've also got a template library with 450+ editable templates at their disposal. Every template within the PandaDoc library is customizable within the PandaDoc editor, and many standard PDFs (tax forms, basic sales agreements, etc.) are prebuilt with fillable form fields so that you don't have to waste time editing PDF files.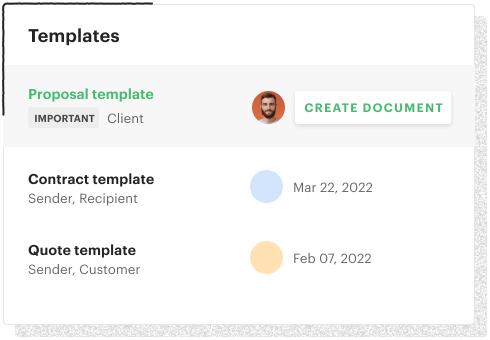 Tracking and analytics for every document
DocHub streamlines your workflow, but it can't provide the insights that PandaDoc users see. Every document you send is equipped with analytics and tracking so that you know when users view your documents and how much time they spend on each page. You can use that information to find out what's working in your documents, and what you should change.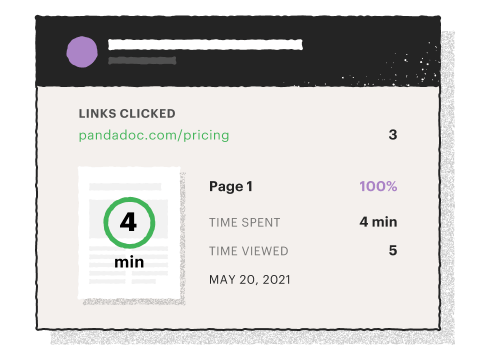 Keep your documents all in one place
As a PDF reader and editor, DocHub helps you edit and send documents quickly — but it doesn't give you a great place to store contracts and proposals after the work is done. That means you're stuck storing documents on your Mac or PC, or through a document storage service before they get lost. With PandaDoc, all of your documents are stored forever on the platform and are accessible anytime, even without a subscription. Sign, send, and store your documents from a single location.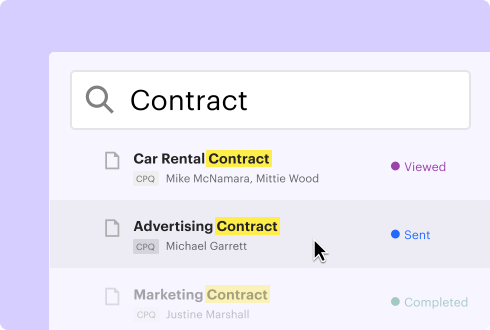 Collect payments fast
No matter whether you're a freelancer or a large business, collecting payment is key to closing the deal. With DocHub, you'll have to do that somewhere else.  Usually, that involves extra paperwork and an additional payment gateway. With PandaDoc, you can collect payments in seconds by connecting your payment gateway to your PandaDoc account. It's a quick and easy way to collect payments at lighting speed.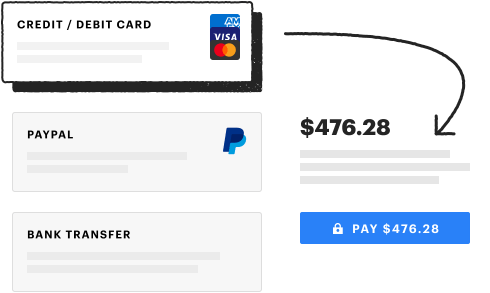 A better mobile experience
DocHub works on iOS and Android, but the experience isn't native to the platform. Browser-based customization always changes between devices like iPhones and iPads, and that can make the signing experience difficult for signers who need to get work done. For PandaDoc users, managing documents and signers is a breeze thanks to the PandaDoc mobile app. Perfectly sized for your device, it's an outstanding tool to help you sign PDF documents on the go.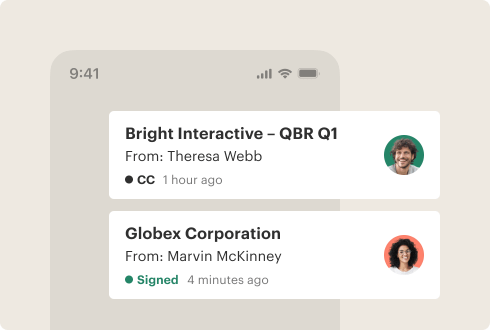 Support when you need it
Need help with DocHub? You can consult their online knowledgebase or send an email and wait for a reply, but that's frustrating when you have work to do. With PandaDoc, you can get an answer right now. PandaDoc offers 24/7 live chat support to every user. Have a question? Get an answer. It's that simple.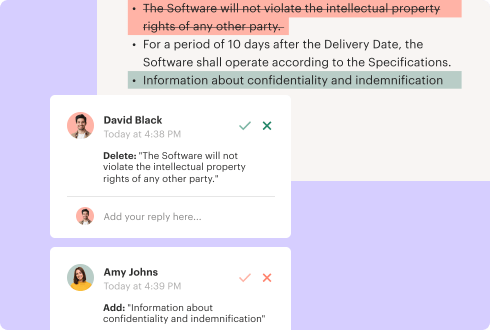 Go beyond the basics
When you just want to edit PDF files or you're tired of tracking contracts from your Gmail inbox or Chrome browser, PandaDoc can help you send secure, encrypted contracts and capture unlimited eSignatures in the process. Using our tools, you can build incredible business documentation, get documents signed, and much more. For users who want to go beyond the basics, PandaDoc also offers integrations with key CRMs like HubSpot and Salesforce, as well as connections for services that can help your team excel in what they do.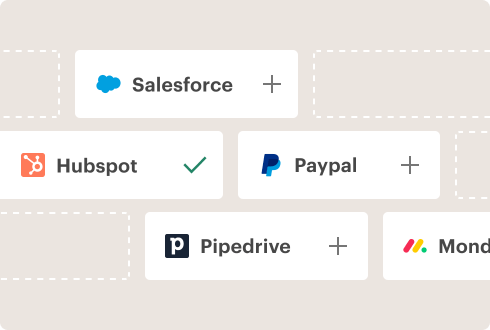 Find the perfect PandaDoc solution for your business