Need an eSign Genie alternative?
Users switching from eSign Genie to PandaDoc can take advantage of advanced document generation and collaboration tools, as well as customer analytics and real-time document updates.


More than digital signatures
Just like Adobe Sign, DocuSign, and many of the other signing solutions out there, eSign Genie is a great option if you're just looking to create digital signatures inside of a PDF. PandaDoc allows users to do much more than that, but we do offer a baseline plan that is comparable with what many other e-signature software solutions offer — except that our plan is free. With the Free eSign plan, you can send unlimited documents, collect payments, and capture unlimited digital signatures at no charge. If you just need the basics, our free plan is a great place to start.
An all-in-one solution for small businesses
When it comes to digital signatures, eSign Genie is doing a great job. The platform is straightforward and focuses on ease of use. At PandaDoc, we follow those same ideas, but we take things a step further when it comes to document creation, design, and management. With PandaDoc, users can upload their own documents or create them completely from scratch. Once those documents are signed, we offer onboard document storage so that your documents are always accessible from your PandaDoc account. Our end-to-end document management is the perfect solution for small businesses.
Document signing done right
Both eSign Genie and PandaDoc are working hard to deliver an electronic signature solution that is simple and easy to use. Just like eSign Genie, PandaDoc offers multiple ways for signers to add a signature to your document. They can use a text function, handwrite their signature, and even change the color of the ink. a
Stay secure and compliant
Like eSign Genie, PandaDoc takes your document security seriously. PandaDoc offers state of the art electronic security protocols, as well as a physical security detail in our data centers. We're SOC 2 certified and HIPAA compliant, as well, so you can be sure that your data is in good hands.
Even more reusable templates
Templates are one of the easiest and fastest ways to speed up your signing process. Just like PandaDoc, eSign Genie allows you to create templates to streamline your business process, but there is a limit on the number of templates you can create. With PandaDoc, there are no limits. Create as many templates as you need. You can even use any of the 450+ premade templates within our template library to jumpstart your document creation process.
integraChange your document workflow with PandaDoc
Best-in-class document editor
PandaDoc is more than digital signature software like HelloSign or RightSignature. We offer an all-in-one solution for document management that goes beyond simple e-signatures for PDF documents. Other platforms offer a drag-and-drop editor that you can use to drag signature and date fields onto your document. PandaDoc offers a complete document editor that is similar to Microsoft Word or Google Docs. Create fully editable documents from scratch and or upload your .doc files and keep them flexible during contract negotiations. That's the power of PandaDoc.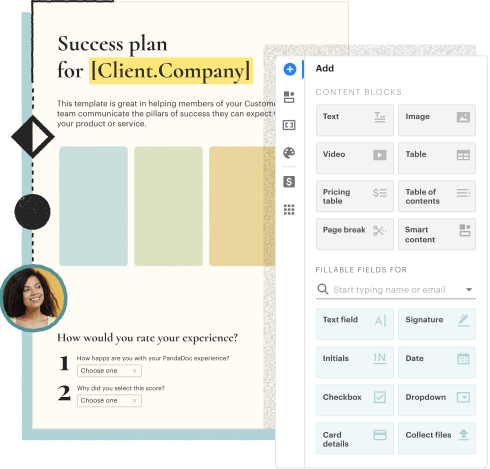 Insights to help you close deals even faster
Have you ever wanted to know what's happening on the other side of the table during your contract negotiations? With PandaDoc, you can find out. Every document you send with PandaDoc is tracked through our analytics platform. Our reporting tools can help you determine who looked at your document, how long the spent with it, how often they returned to it, and more. Use these insights to smooth out kinks in your negotiation process and streamline your contracts for the next customer.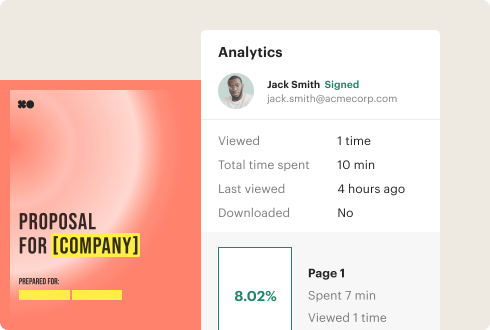 Better contract management
While eSign Genie can speed up your signing process, managing your contracts is something that must be done outside of the platform. PandaDoc can help you e-Sign documents and manage those contracts in a user-friendly and secure way. Our unlimited document storage (even offered in our free version!), allows us to store contracts through every stage of the contract management lifecycle.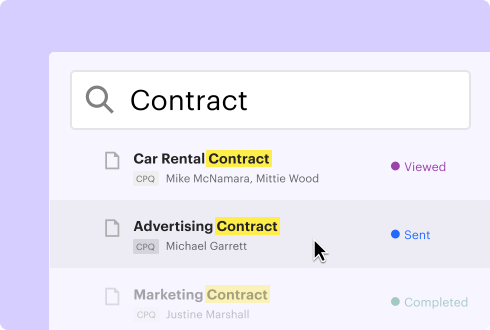 Integrate your tech stack
eSign Genie offers some integration solutions, but PandaDoc offers a wider variety of native integrations and third-party connections. You can connect to basic storage integrations like Google Drive, Box, or Dropbox in order to transfer your information, but you can also connect to prominent CRM solutions, various payment gateways, and even accounting software.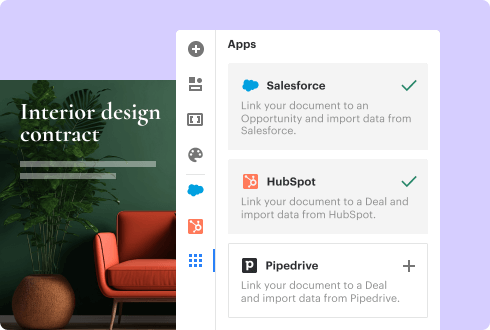 Collect payments on every document
When it comes to sending invoices, many companies direct customers through a payment portal or a separate network in order to get paid. With PandaDoc, you can do all of that from a single document using our payment integrations. Simply insert the total cost into your quote, contract, or invoice, and customers can enter their payment information directly from the document. This keeps your team from creating additional paperwork and stops customers from jumping between services just to pay the bills.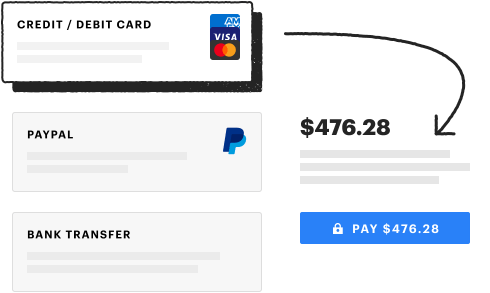 Streamline your document revisions
For many businesses, contract negotiations are a pain. When a customer requests a change to the contract, that contract must be taken out of the signing process, modified in a third party app like Microsoft Word or Google Drive, re-uploaded to the electronic signature software, reformatted, and sent back to the customer. It's a painful and tedious process that is entirely avoidable with PandaDoc. Because many PandaDoc documents remain in an editable state within the PandaDoc editor, it's easy to make quick changes at the customer's request before re-signing and resending the document. Don't get caught up in a tedious download/upload cycle while trying to seal the deal.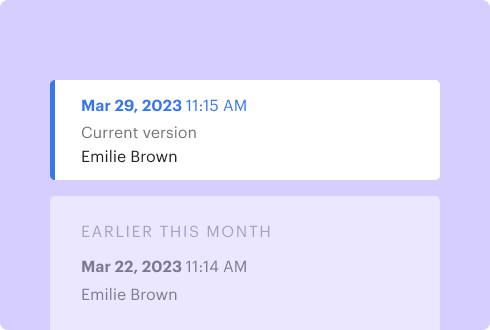 A better experience for mobile devices
At PandaDoc, we understand how important it is to keep your documents close. Of course, you can always access content through our web-based portal on any Mac or PC, but that may not be practical if you're in a hurry. That's why we keep our mobile app for iOS and Android up to date. Whether you're reviewing contracts on your iPhone or iPad, or you need to sign a new document from your account, PandaDoc makes it easier than ever to do business on the go.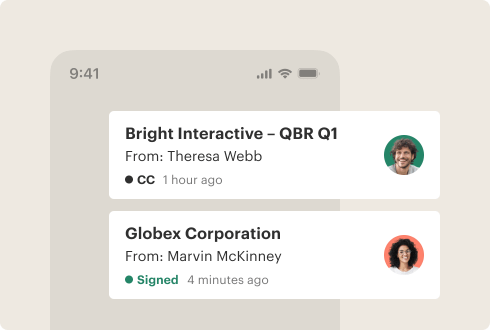 24/7/365 customer support
One of the biggest challenges that customers using SaaS solutions like SignNow and SignRequest have is how to get their e-signing questions answered quickly when they're working. While PandaDoc offers a robust support library, we also want to give you the help you need when you need it. That's why our support specialists are available around the clock to answer your questions and help you get back to work. No more waiting hours for an email escalation. If you have a question, contact our live chat team and we'll help you get back to work.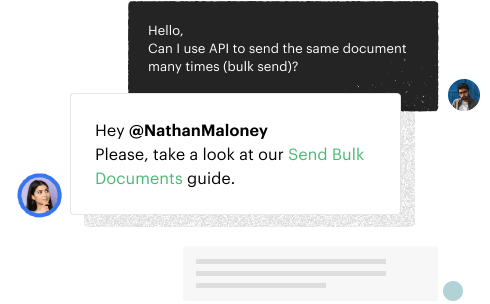 Find the perfect PandaDoc solution for your business