Looking for an alternative to eSignLive (now OneSpan)?
Replace eSignLive with PandaDoc for better quotes, proposals, contract management, document analytics, and built-in eSignatures.
| | eSignLive | PandaDoc |
| --- | --- | --- |
| eSignatures | | |
| API and SDK | | |
| Integrations | 15+ | 15+ |
| Drag-and-drop document builder | | |
| Rich media elements | | |
| Real-time notifications on recipient activities | | |
| Upload from Google Drive | | |
| Team and public comments | | |
| Approval workflows | | |
| Content and image library | | |
| Quote generation with pricing tables | | |
| Payments | | |
Ideal for open-to-close sales workflow
PandaDoc is an all-in-one electronic signature software designed to cover more sales use cases than any other tool. From simple document signing to advanced document generation, contract management, and document analytics, we've got you covered. As for eSignLive, you must create and edit your important documents in other software and then upload them to eSignLive to add an electronic signature.
Integrate with your existing tech stack
Integration with your tech stack and existing software is key to rapid and successful deployment. PandaDoc integrates with Salesforce, HubSpot, Pipedrive, and many other CRMs, accounting and invoicing software, payment gateways, and more. Automatically merge your CRM data right into your sales proposal or quote. eSignLive / OpenSpan offers only half of these integrations, burdening developers and slowing down adoption.
Scales as the team needs grow
PandaDoc provides an array of scalable automation features that support rapid growth. Compared to the eSignLive electronic signature solution, we offer more team management functionality such as customizable approval workflows and permissions. Utilize the PandaDoc template library to stay organized and streamline the creation process, so you don't need to reinvent the wheel every time you build a new proposal.
Flexible and easy negotiations
Document changes can take a lot of time from your sales managers throughout the course of negotiations. PandaDoc does a better job with edits and changes than tools like OneSpan. Creating, sending, signing, and tracking with editable and drag and drop functionality at every stage, is what modern salespeople really need.
Beyond electronic signatures, how do OneSpan and PandaDoc compare?
Unlimited templates and easy to personalize docs
PandaDoc offers unlimited templates for easy and fast document generation. A rich content library is available to make your docs positively reflect your company. Add logos, custom text, testimonials, and case studies by easily dragging-and-dropping blocks right into your proposals, customizing them in seconds for each customer. OneSpan doesn't even offer a content library.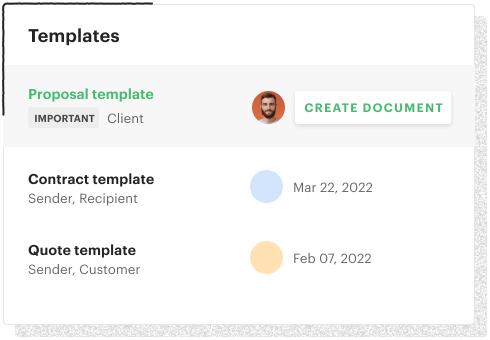 Interactive pricing tables with auto-updated quotes
You can pull data directly from your product catalogs or merge product and pricing from your CRM. You can let customers choose from proposed products or even let them adjust quantities themselves. The quote can also auto-calculate discounts and taxes. OneSpan functionality only allows you to sign documents not work with quotes.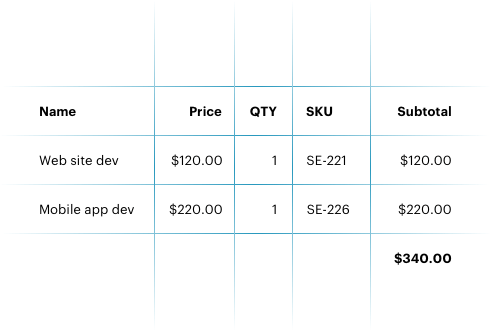 Built-in, ready to use integrations plus REST API
PandaDoc comes out of the box with 15+ integrations with leading CRMs, payment gateways, accounting software. Twice as many as eSignLive / OneSpan Sign. Beyond that, PandaDoc offers a significant edge in terms of the robustness and flexibility with our REST API as well as our integration with Zapier for custom connections.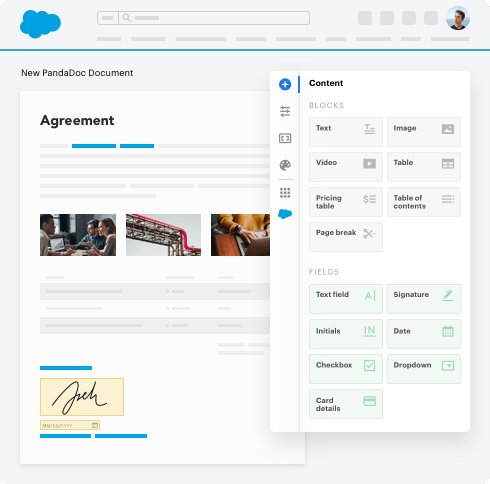 Payment integrations help you get paid faster
PandaDoc seamlessly integrates with Stripe and other payment gateways making it faster to not only to close deals but also to collect money immediately. Closing can be tightly paired with paying to create a one-two process workflow that spares you the need to hunt payments after signature. OneSpan Sign is less capable and doesn't support any payment integration at all.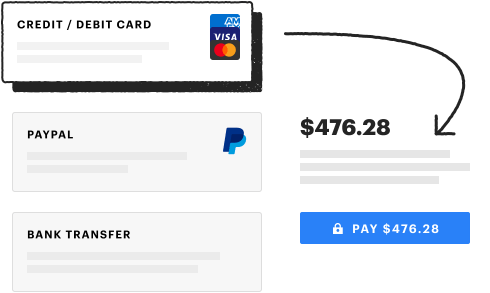 Real-time notifications
PandaDoc compared to OneSpan Sign gives your team instant notifications whenever a recipient interacts with your documents. We'll tell you when they are opened, how long the pages were viewed, and much more. Detailed analytics give you insight about status, performance, providing information to help improve business processes, spot roadblocks, and accelerate deals.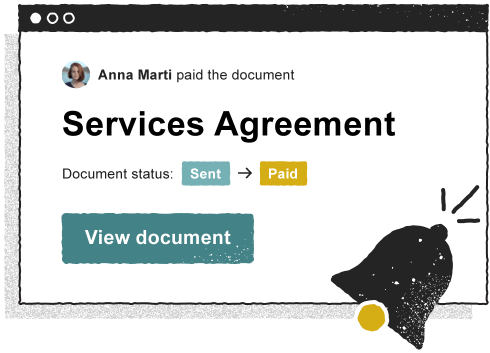 Better collaboration with the content library
An organization-wide library of templates and content is a must for efficient collaboration amongst sales and marketing teams. Store frequently-used content, collateral, and images for easy reuse. It's a breeze to drag-and-drop them into any proposal, quote, and contract.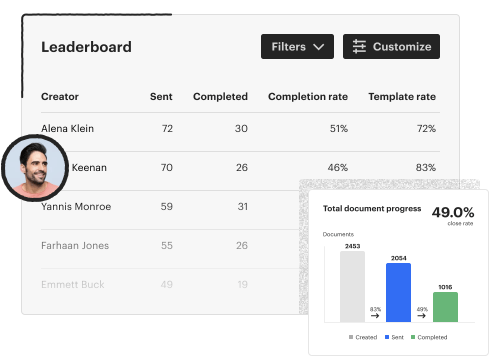 Find the perfect PandaDoc solution for your business