Looking for an alternative to Exari?
Try PandaDoc and gain controlled contract generation, approvals, and eSignatures with a better design and editing experience.


| | Exari | PandaDoc |
| --- | --- | --- |
| Contract management | | |
| Approval workflows | | |
| Reporting and analytics | | |
| Contract creation from templates | | |
| Clause library | | |
| Document repository | | |
| Templates builder | | |
| MS word support | | |
| CRM integrations | 1 | 15 |
| API | | |
| eSignatures | Third-Party Integration | |
| Multi-language support | | |
| Variables in contract content | | |
| Document sharing | | |
| Cloud files support | | |
| Quote generation | | |
| Product and pricing catalog | | |
| Advanced design | | |
| Mobile application for document generation and tracking | | |
| Free self-service trial | | |
Build custom templates fast
Both contract management solutions have built-in capabilities for creating and maintaining a template library. Templates are available in a web-enabled repository so you can ensure your teams have access to the latest approved content. Exari allows creation of question-based template workflows for automated document generation. And lastly PandaDoc offers a more familiar document editing experience with advanced design capabilities.
Generate compliant contracts fast
Enable your users with quick tools for generating contracts and agreements from templates that include tailored contract data. PandaDoc contract management has more options for document generation with the balance of flexibility and control over drafting. Reuse existing documents or previously negotiated clauses, import cloud files, and build and edit new documents.
Automate contract approvals
Speed up contract process with automated approval workflows. Automatically assign an individual or a group approvers based on document types, contract value thresholds or applied discounts. With PandaDoc you can also set up auto-reminders to move negotiations forward.
Keep deals moving with reminders and alerts
Get reminders on pending action items to move contracts forward. Set up renewal alerts on expiring contracts to plan future activities. With PandaDoc you can also create instant notifications on any document status changes and track its status in real-time.
Repository for contract portfolio
Organize your contracts in a single repository and control access at a user and workspace level. PandaDoc offers unlimited storage for your entire contract portfolio with search and folder organization capabilities for easier navigation.
Clause (content) library
Build a custom clause library within your enterprise contract management system and share it across the entire organization. With PandaDoc you can add text blocks, images, videos, or even pricing tables as reusable content for fast and easy document customization.
Why you should switch from Exari contract management to PandaDoc
Outstanding design and control
Exari contract management software is built around Word design capabilities and has many editing limitations. It requires additional efforts or professional services to make any format changes. PandaDoc includes a robust editor with import functionality to edit existing documents (also in Word format) and build new, beautifully designed contracts, and agreements. With the content locking feature, you can restrict editing of any content you'd like.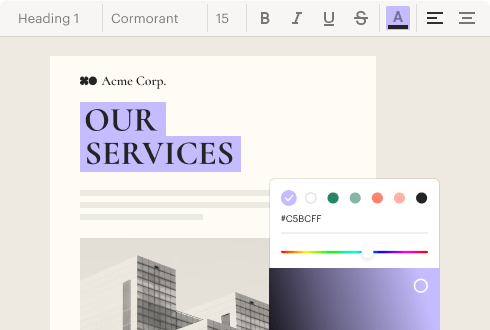 Built-in eSignatures at no extra cost
Save money and time when you choose an all-in-one eSignature solution to handle your contract management process. Every PandaDoc subscription includes legally-binding eSignatures so that you can manage your entire contract lifecycle with one tool. With PandaDoc, you can also embed documents for signing to your website.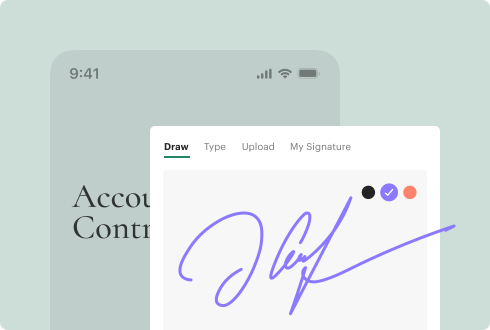 Transparent pricing and flexible subscriptions
PandaDoc has a simple and transparent pricing model with user-based subscriptions which you can manage on your own. With Exari you have long-term commitments and their charges often cannot be canceled or refunded.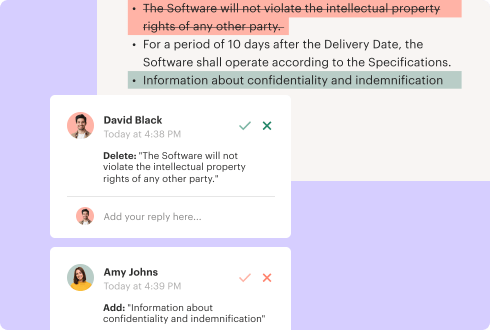 A fit for any sales doc
Exari is a contract management software designed by lawyers for legal professionals to improve their contract processes for procurement, sourcing, and sales use cases. PandaDoc is a universal solution for any type of document. For example, sales teams can use it for building and sharing sales presentations, proposals, quotes, and collaborate with legal teams on contracts, and collect eSignatures to close deals faster.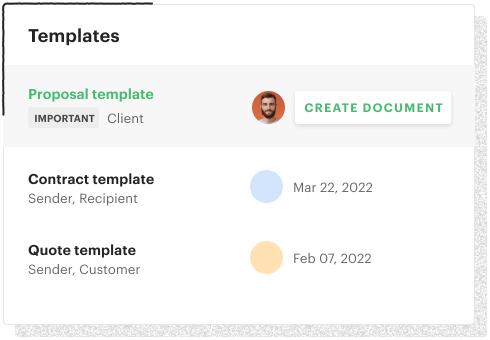 Get started easily
Exari enterprise contract management solution implementation typically lasts 3-5 months to deploy, customize templates, and migrate contracts. On average PandaDoc is up and running in 2 weeks with the easy-to-use self-service tools for uploading and importing documents and templates.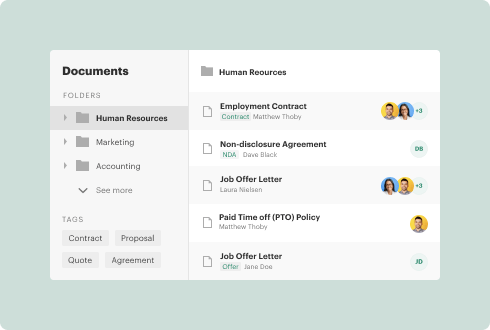 Find the perfect PandaDoc solution for your business