Looking for an alternative to HotDocs?
Replace HotDocs (a AbacusNext company) with PandaDoc to enjoy better document creation, electronic signatures, and advanced analytics.
Better document creation
Creating detailed, accurate documents takes less time than ever thanks to the powerful PandaDoc document generation. A drag-and-drop interface makes it easy to customize content and layouts, and automatic data sync with connected platforms eliminates the frustration of entering the same information in multiple systems.
Electronic signatures
Switch to PandaDoc from HotDocs to add legally-binding electronic signatures to your business documents. Every subscription includes unlimited eSignatures. PandaDoc allows you and your clients to review and sign documents from any computer or mobile device without the hassle of printing and scanning documents.
Advanced analytics
Ever wonder if a client read the document you sent them? Ever wish you could be notified the second the document is signed? PandaDoc document analytics provide you with the intel you need to get things done faster. You'll be able to see exactly who views your documents, how long they spend on each page, and receive instant notifications the second a document is signed.
Better pricing
At PandaDoc, we believe that our customers deserve a powerful tool that fits any budget. We don't charge customers to access basic support, and our simple per-user pricing is transparent and affordable.
What you get when you switch to PandaDoc
Out of the box connectivity
PandaDoc offers a more connected workplace thanks to our of the box integrations with more than 20 of today's leading business software tools. Whether you're using PandaDoc for sales proposals, contracts, or quotes, our integrations will allow you to work right inside the tools you're already using.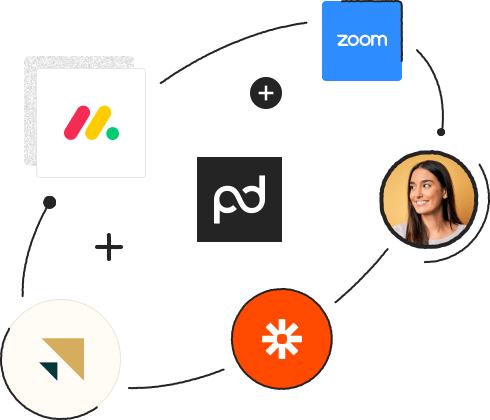 Easy to deploy, easy to learn
Switching to PandaDoc is easy thanks to a streamlined onboarding process that allows most new customers to start sending documents the day they sign up. Training employees to use PandaDoc is a breeze thanks to an intuitive interface. If your company has a large document library or staff, our fully managed deployment solutions allow you to take a step back while we handle all of the platform customization and training for you.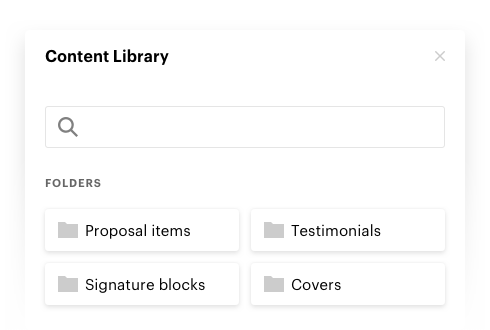 Data sync from CRM
Save time and reduce errors by taking advantage of automatic data sync from your CRM. PandaDoc documents automatically pull key information from your CRM and add them to the documents you create. The result is a faster document creation process with fewer errors.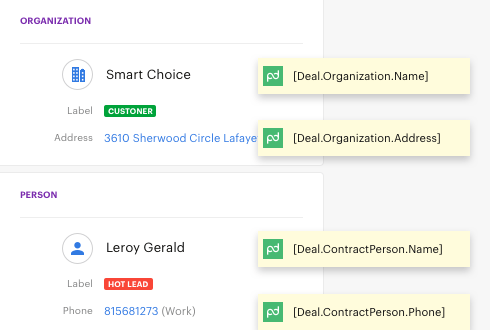 Online collaboration
Working together is easier than ever when you switch to PandaDoc. Every document has its very own commenting thread with public and private commenting options. Your team will be able to keep document-related conversations centralized, and clients will be able to ask questions and provide feedback right inside the documents you send them without multiple emails.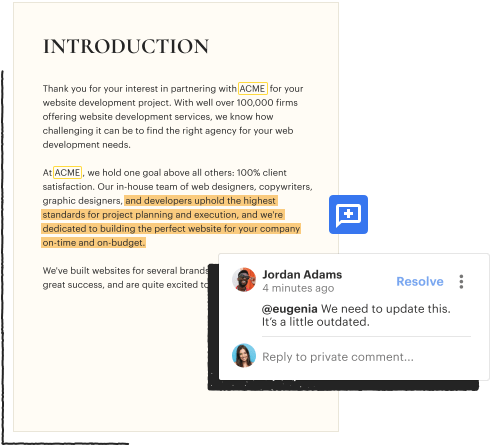 Industry-leading support
The PandaDoc support team is proud to be one of the highest rated in the industry. We offer a variety of support options to fit any size company or budget, including support via email, phone, and in-app chat.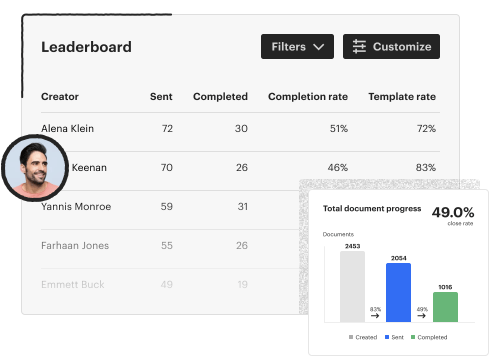 Custom template and content libraries
Make document creation even faster with your own document templates and content library inside. Build or upload standardized templates for commonly used documents, and add commonly used contract terms and other content to a central library that can be accessed inside the document builder.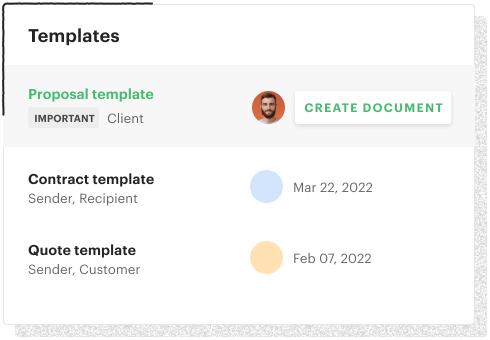 Find the perfect PandaDoc solution for your business