Looking for an alternative to Ironclad (ironcladapp.com)?
Swapping Ironclad contract management for PandaDoc will give you powerful CRM integrations, native electronic signatures, interactive sales documents and more.


Contract generation
Both PandaDoc and Ironclad contract management solutions come equipped with tools to help create error-free documents from approved templates with customized data (such as recipient name, address, etc.) – all within seconds. But what sets PandaDoc apart is its flexibility. With our contract management services, you and your team members can upload existing documents and import document files for further editing at the touch of a button. In addition, the PandaDoc content-locking feature, which helps define editable content, gives you an added advantage over Ironclad contract deployment in the form of greater control and better oversight.
Custom templates
Ironclad contract management services feature unlimited customizable templates useable in any legal team case. Yet, here again, PandaDoc goes above and beyond. Our highly-adaptable template tools come standard with upload and import features that make setup a breeze. Meanwhile, some Ironclad contract template customization tasks may translate into extra support services and extra fees out of your pocket.
Contract approval workflows
Expand your contract management approval functions beyond the scope of Ironclad software with PandaDoc group approval feature. This built-in workflow option lets you assign approvals to a specific individual or group of individuals (any one of whom can serve as the "approver"). Plus our software's self-service wizard is always on hand to build approval flows for any of your tailor-made templates.
Contract tracking and audit trailing
While ironcladapp.com can provide you with tools that facilitate full visibility for all contract-related activities, PandaDoc offers you all that and more. Our templates support verifiable eSignatures as well as audit trail capabilities for all of your documents. You and your legal team can trace eSignatures and document changes using the same software, making for a more streamlined process. An Ironclad contract only gives you access to an eSignature third-party provider (i.e., they won't enable eSignature functions on their own).
Quick and easy to set up
Don't feel like engaging the expertise of a technical team just to set up a document builder account or create a simple template? With PandaDoc you can start immediately without requiring customer service support to help you get going. Our software is typically up and running without any added effort or customization on your end.
Get an all-in-one tool for all teams when you switch from Ironclad
Built-in eSignatures
PandaDoc includes built-in, legally-binding eSignature fields that come standard with all our pricing plans. This eSignature function is ideal for creating contracts, legal agreements, and/or any other documents that require verifiable signatures. Ironclad contract management may support integrations with the leading eSignature providers, but this means you'll need a separate account to activate any eSignature capabilities. As a result, the Ironclad solution may cost you more time and cut further into your budget.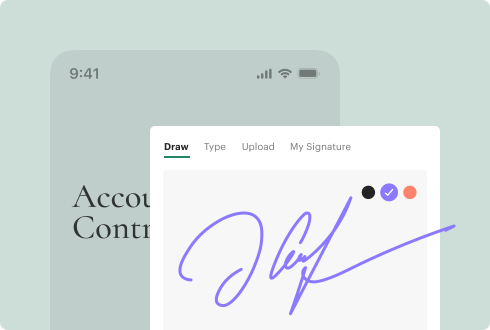 Reuse existing documents
PandaDoc provides added features that allow you to reuse almost any existing document in your template archive, including the ones you've stored in the cloud. Ironclad contract management solutions only support .docx files, which may be typical for the industry but might also prove frustrating if and when you want to edit your documents or merge data from CRMs or other third-party solutions.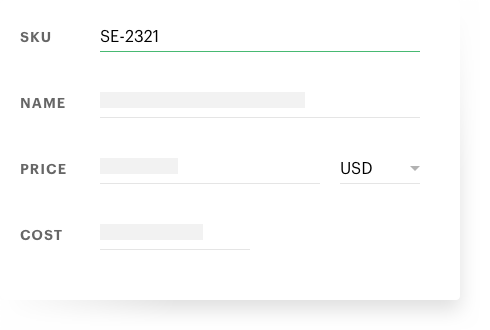 Advanced CRM integrations
PandaDoc has 14 ready-to-deploy CRM integrations. (This contrasts wildly with Ironclad contract management's singular integration with Salesforce.) We also support document generation and data merging, which can save you plenty of time. And if that weren't enough, PandaDoc also enables two-way syncing that lets you keep track of both documents and deal statuses. Using a CRM that doesn't integrate with PandaDoc? We provide a Zapier integration to help automate workflows for you and your team.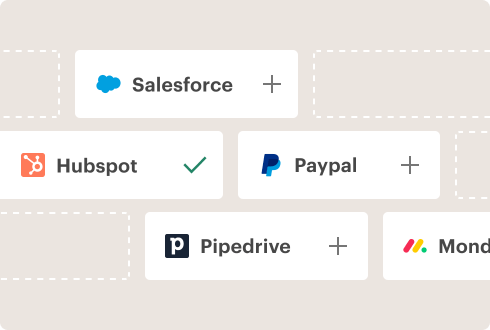 Any document types
While it may be true that Ironclad contract management solutions are the best fit for legal contracts and agreements, PandaDoc offers a universal solution for several types of documents including proposals, quotes, NDAs, contracts, offers, and more.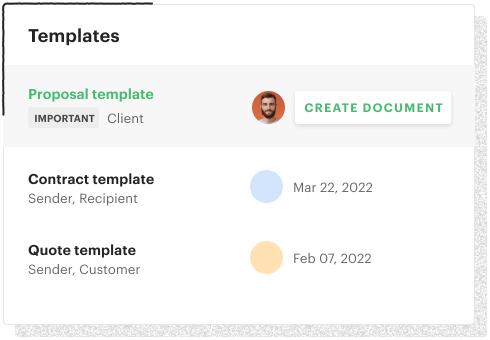 Online payments
PandaDoc contract management software also supports interactive quotes and proposals that can be enhanced with videos or other rich media elements to help make a lasting first impression. And to complete the contract lifecycle, PandaDoc also allows for online payments (Stripe, PayPal, Authorize.Net, etc.) so that recipients can receive, eSign, and submit payment – all in the same location.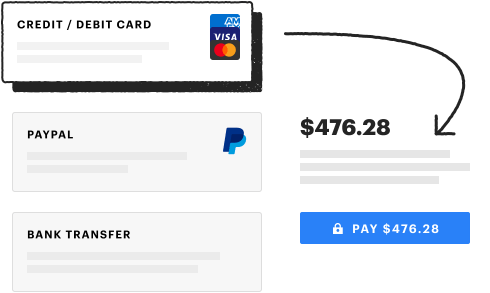 Find the perfect PandaDoc solution for your business