Need an alternative to Legalesign?
Switching from Legalesign to PandaDoc delivers an unparalleled e-signature solution for document management, contract creation, and more.


| | Legalesign | PandaDoc |
| --- | --- | --- |
| Electronic signatures | | |
| Unlimited PDF and other filetype uploads | | |
| Drag-and-drop form fields | | |
| Approval workflow | | |
| Combine PDFs | | |
| Copy fields | | |
| Duplicate documents | | |
| Customer branding | | |
| Custom Email text | | |
| Multi-language support | | |
| Multiple users | | |
| Custom permissions | | |
| Template creation | | |
| Real-time tracking | | |
| Audit trails | | |
| Archiving | | |
| Notifications and reminders | | |
| Batch workflows | | |
| Bulk send | | |
| Team workspaces | | |
| GDPR compliance | | |
| Reporting tools | Limited | |
| Integrations | Limited | |
| Document editor | Limited | |
| Analytics | | |
| Pricing tables | | |
| Template library | | |
| Content library | | |
| Payment gateway | | |
| Mobile app | | |
| 24/7 Customer support | | |
Document creation made easy
Both PandaDoc and Legalesign excel at making your documents easy to sign. With Legalesign, you can add signature fields, tickboxes, text fields, and more before sending your documents to your customers. PandaDoc allows users to do the same thing via a simple drag-and-drop interface, but with a wider variety of tools at your fingertips.
Stay secure with two-factor authentication
Just like LegaleSign, PandaDoc is focused on delivering a secure user experience so that your data remains protected. To ensure legality, we offer end-to-end user encryption and two-factor authentication. We're also SOC II Type II certified, GDPR compliant, and follow a variety of organizational protocols designed to keep your data secure.
Sign, send, and deliver contracts
PandaDoc and Legalesign both understand that delivering contacts to signers is critical for business operations. With PandaDoc, it's easier than ever to get your contracts signed — at no charge! With the PandaDoc Free eSign Plan, you can upload your document, add signature fields, and send your document to signers for free!
Streamline your paperless e-signing process
When you're trying to save time, the right document signing or approval management workflow can make a huge difference. Legalesign and PandaDoc both offer solutions for this by allowing users to add approvers and signing workflows to the signing process. With PandaDoc, sending a document through the approval process has never been easier.
A user-friendly signing experience
Like Legalesign, PandaDoc is focused on creating a user-friendly signing experience. As your electronic signature software solution, PandaDoc wants to ensure that your team has the tools they need to create effective documents and that your customers can sign any type of document with minimal effort.
Go beyond e-Signatures with PandaDoc
Build better documents
As an e-signature software, PandaDoc delivers more than drag-and-drop e-signature fields. Our software allows you to create documents within the PandaDoc app. This makes it easier than ever to design and deliver contracts to your customers. Rather than creating your documents in Google Docs, Microsoft Word, or a desktop publishing platform, build your documents in PandaDoc and create templates for maximum flexibility.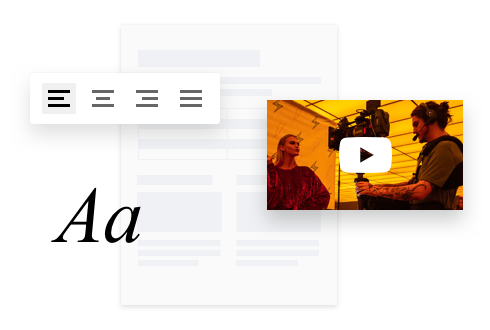 Capture payment at signing
Have you ever needed to collect a payment upfront once your document is signed? Most signature solutions can't help in this scenario, but PandaDoc offers a payment gateway for easy up-front payment collection. Using your payment integration of choice, it's easy to prompt signers to pay upon signature so that you can avoid sending additional paperwork.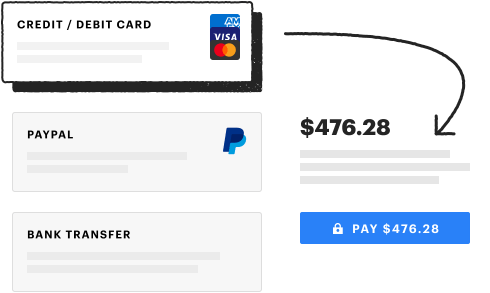 More than just digital signatures
Without a doubt, digital signature capture is important — but PandaDoc does more than that. With PandaDoc, you can create everything from invoices to marketing flyers. Part desktop publishing and part word processor, the PandaDoc editor is flexible enough to help your team create the spectacular documents you need to grow your business. Don't want to build documents on your own? No problem! Our template library comes with 450+ options to help you kickstart your document creation process.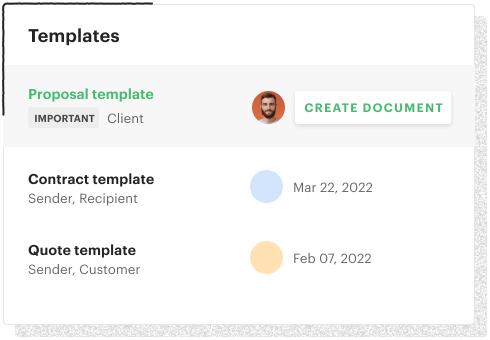 Contract management at your fingertips
Most businesses rely on contracts to outline their scope of work and their legal obligations to a particular customer. But all that paperwork can get messy and disorganized. PandaDoc makes it easy to keep track of documents and comply with legal storage requirements through onboard cloud storage. That way, your contracts will be there when you need them.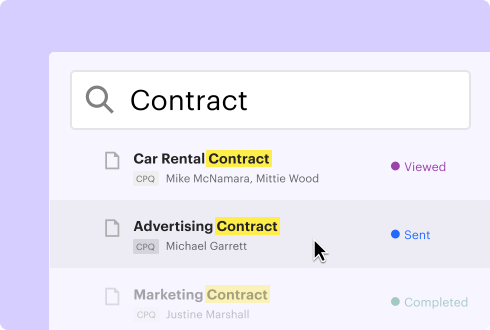 Better integrations for your team
Legalesign offers a few integrations (including Zapier) to help you integrate with other software solutions in your workflow, but PandaDoc offers even more. From key CRM integrations like Salesforce or HubSpot, to accounting software like Quickbooks, we have everything you need to connect PandaDoc to your existing software tools. You can even import existing documents from popular storage solutions like Dropbox or Google Drive.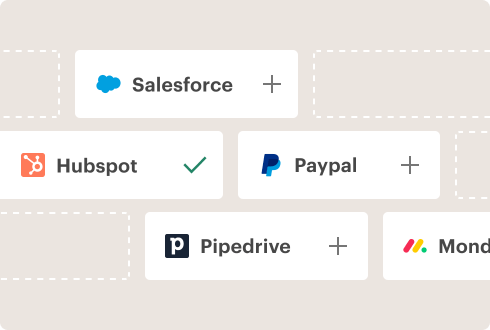 Real-time reporting just got better
With Legalesign, you can gather a few back-of-house datapoints for your documents, including how often a template is sent, when documents are typically signed, and more. As your signature platform, PandaDoc delivers similar results. Our all-in-one reporting and analytics tools allow you to see how long signers spent on each document, where they spent their time before signing, which links they clicked, and more. All of this can be used to help you optimise your document for even better results.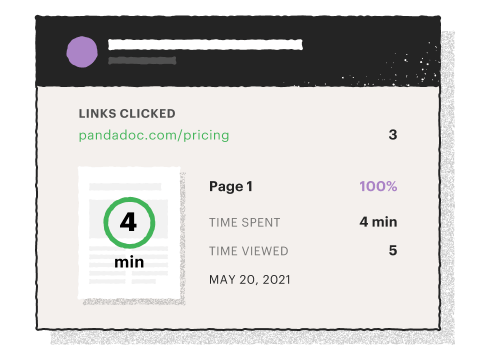 An outstanding experience
Many of our competitors in the e-Signature space are focused on delivering a powerful signing solution. Companies like DocuSign, HelloSign, eversign, SignRequest, and SignNow are all built on this premise. PandaDoc offers more than its competitors — on every platform. Whether you need to design a document through the web app or you want to manage documents on your iPhone, iPad, or Android device, PandaDoc has a solution that can help you succeed.
Support when you need it
Ease of use isn't everything if you don't know how to use your software! With Legalesign, you can consult support forums or send an email, but 24-hour support is only available to enterprise clients. With PandaDoc, help is always just a live chat away. Our agents are on standby around the clock to support you when you need it so that you can get questions answered and get back to work.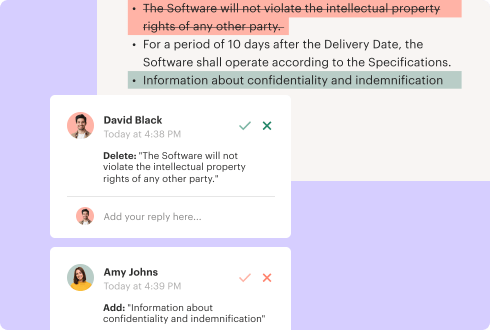 Find the perfect PandaDoc solution for your business