Looking for an alternative to Qvidian?
Exchange Qvidian for PandaDoc to enjoy better document creation, powerful analytics, and electronic signatures.


Better document creation
When you switch from Qvidian to PandaDoc, you'll change the way you create documents forever. The PandaDoc document builder utilizes a drag and drop interface to streamline document creation and make it easy to create detailed, accurate documents with custom branding.
Better analytics
Document analytics allow you to track your documents after they're sent. You'll know exactly when a prospect opens your document and how long they spent viewing each page. When a document is signed, you'll receive an instant notification so you can keep things moving forward. If you're a manager in charge of multiple reps with their own individual pipelines, you'll love being able to track every proposal and RFP response from a single unified dashboard.
Electronic signatures
Electronic signatures eliminate the time consuming and frustrating process of printing, signing, and scanning documents. Your customers will be able to review and sign the documents you send them from any computer, smartphone, or tablet. The best part? PandaDoc eSignatures are ESIGN compliant, making them perfect for contracts, RFP responses, and more.
What you get when you switch to PandaDoc
Faster deployment that costs less
PandaDoc deploys in less than half the time of Qvidian, and at a much lower cost. In fact, most PandaDoc customers are up and running within a week. Even companies with large teams and massive content libraries can easily migrate to PandaDoc thanks to our optional white glove onboarding service.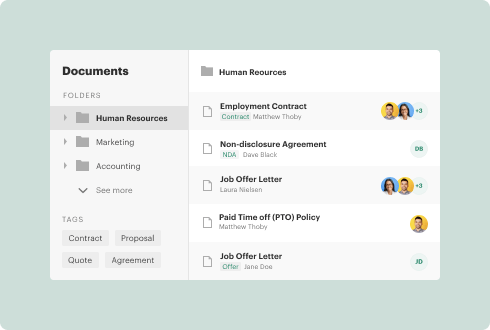 A more connected platform
We've built a huge library of out of the box integrations with today's leading business software tools, including Salesforce. When you switch to PandaDoc, you'll be able to leverage a true digital document solution inside your CRM, cloud storage, and accounting tools.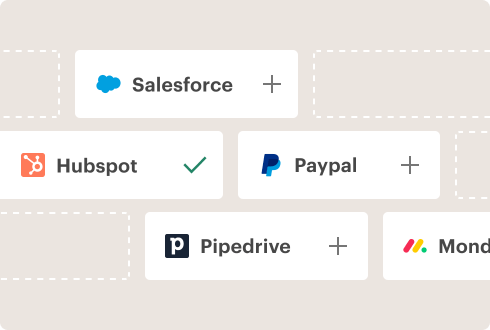 Better content management
Need access to common questions, case studies, and product information while building documents? If so, you'll love having your very own custom content library inside PandaDoc. Your team will be able to drag and drop content in the documents they're creating right inside your CRM.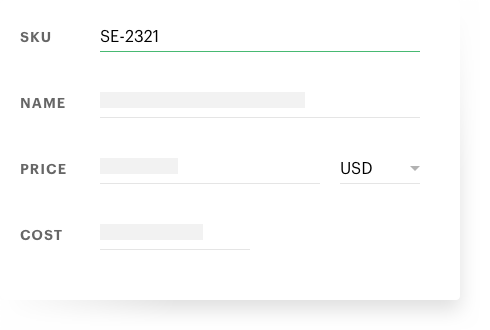 Seamless collaboration and communication
Keeping the conversations related to your documents in a central space is easier than ever when you switch to PandaDoc. Use our built-in commenting features to collaborate with coworkers, answer questions from clients, and provide feedback on documents before they reach external recipients.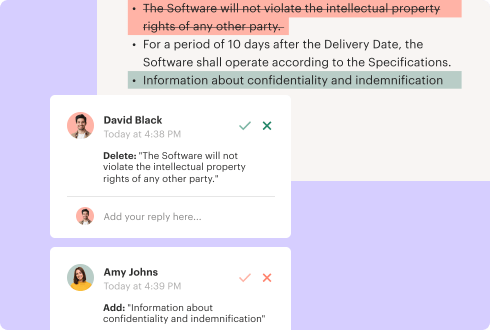 A powerful platform for companies of all sizes
PandaDoc offers a customized, scalable experience to companies of any size. Whether you're a small startup or a member of the Fortune 100, you'll find that PandaDoc helps you streamline and improve the way you create, send, track, and sign important documents.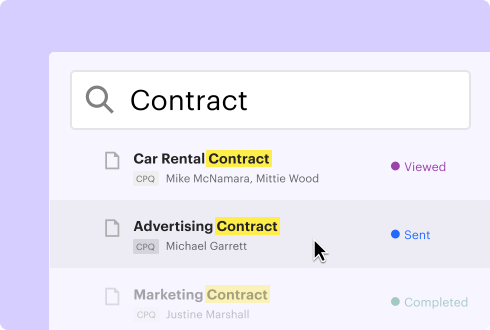 Find the perfect PandaDoc solution for your business