How to sign documents on your Android phone or tablet
Signing a document on an Android phone is a relatively straightforward process. One common way is to use the Adobe Acrobat app, which will need to be downloaded.
Other users prefer to leverage a document management solution like PandaDoc, which has advanced functionality like tracking and auto-generated signing certificates.
Here is a brief overview of the two main methods:
Sign the document with Adobe Acrobat: Many Android users opt for Adobe Acrobat when signing documents. You will need to download the app if you haven't already. It is available for free but you will have to purchase a subscription to access the full feature set.
Use a document management app like PandaDoc: An app like PandaDoc provides easy-to-use e-signature functionality along with a host of additional features. If you wish to send documents to recipients from a single app interface, this is probably your best option. PandaDoc offers a long-term free plan which includes many advanced features.
Unlike on an iPhone, you cannot sign a document directly in your mail client or in a preview window on Android.
Instead, you will have to download the document and open it in a specialized app that provides e-signature functionality.
Let's look at both of the methods described above in more depth.
Sign using Adobe Acrobat
Many Android users rely on Adobe Acrobat for signing documents. The app is free and relatively easy to use. It also provides limited editing features, such as the option to annotate documents, that often come in useful.
Follow the steps below to sign your document using Adobe Acrobat:
1. Download and install the Adobe Acrobat app (you may need to create an Adobe account)
2. Open your document with Adobe Acrobat. If you have received it as an email attachment, you will need to save it to your phone first.
3. Tap the blue pen icon in the bottom right corner of the screen.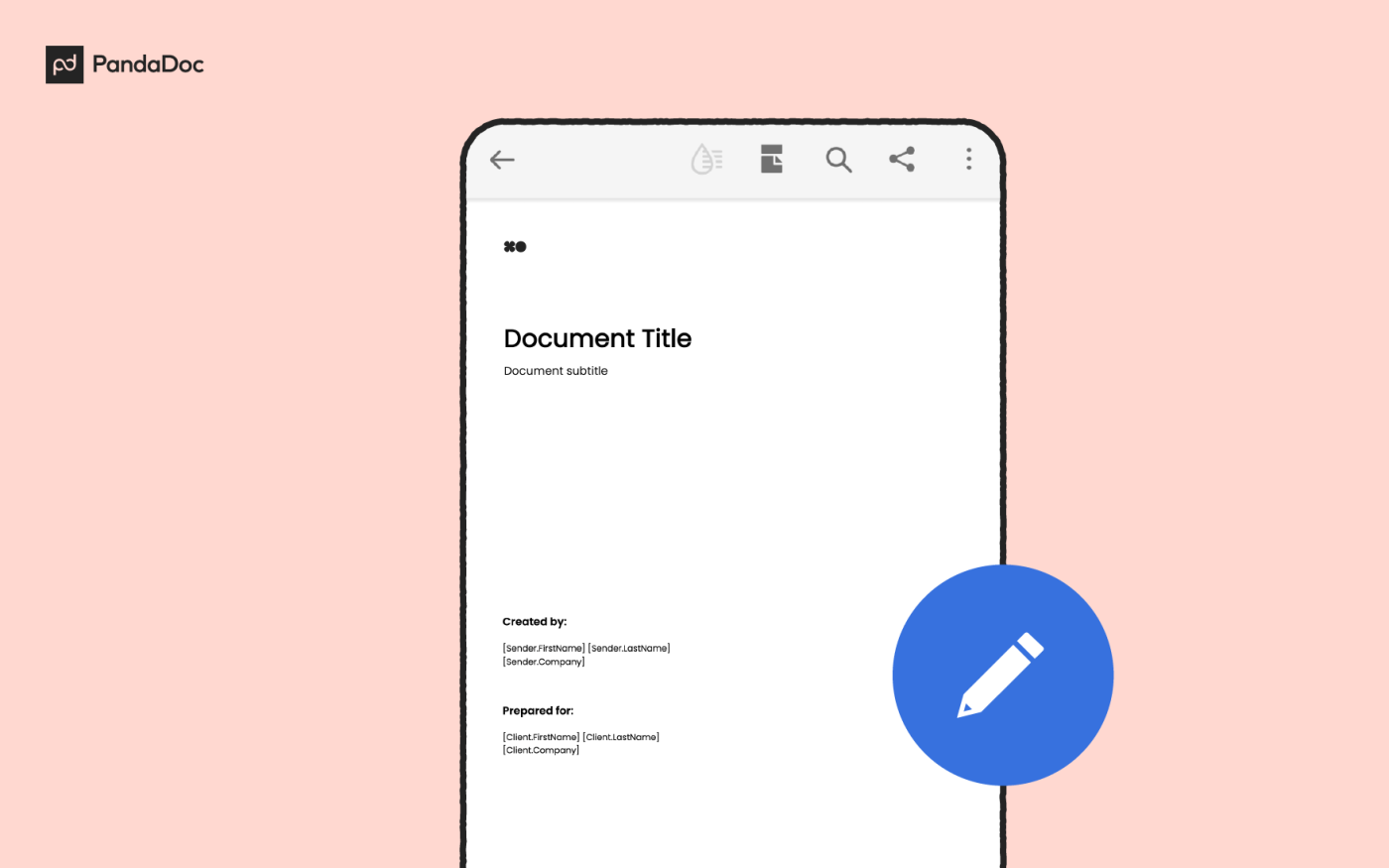 4. Tap Fill & Sign.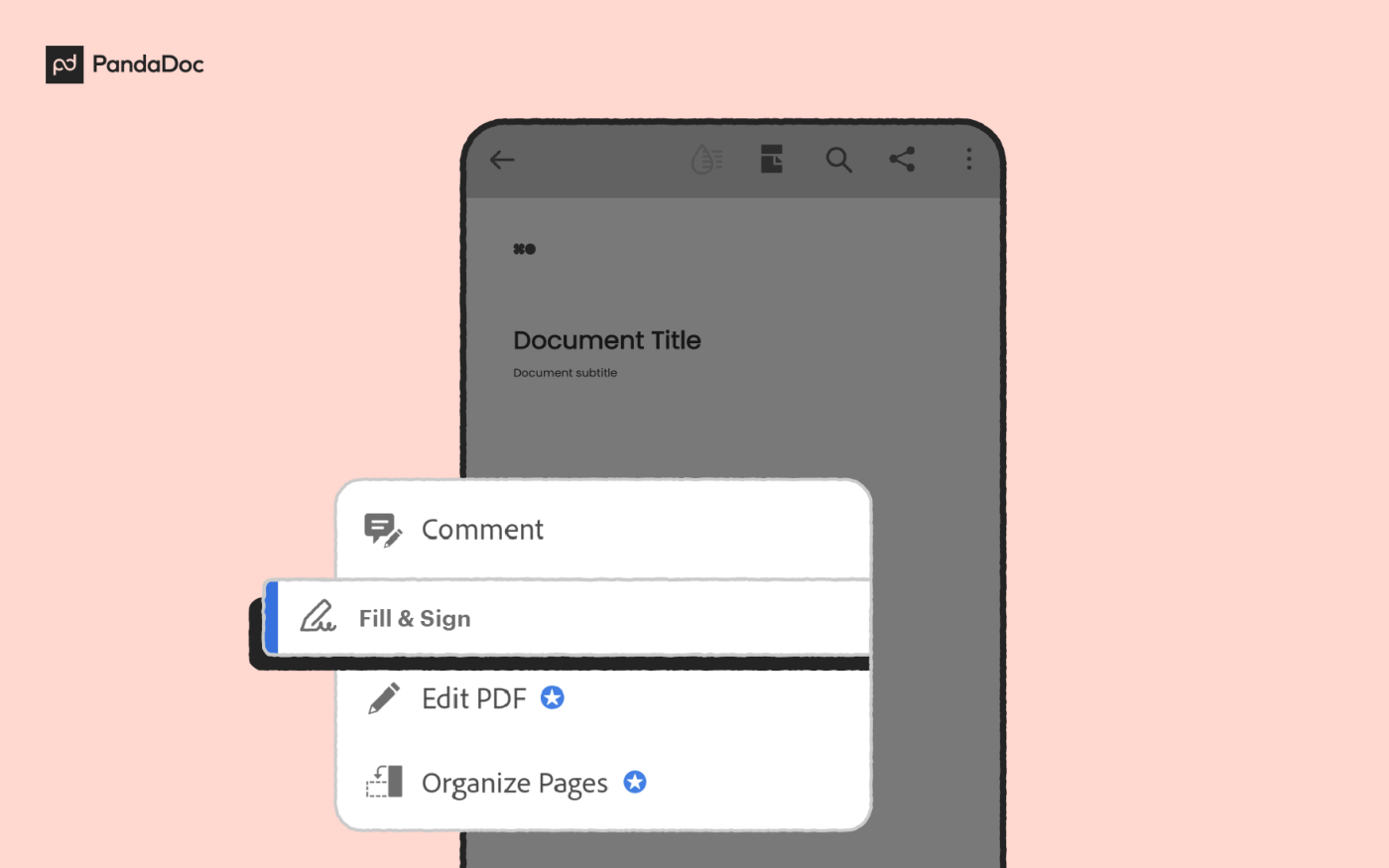 5. Tap the fountain pen icon on the menu that appears.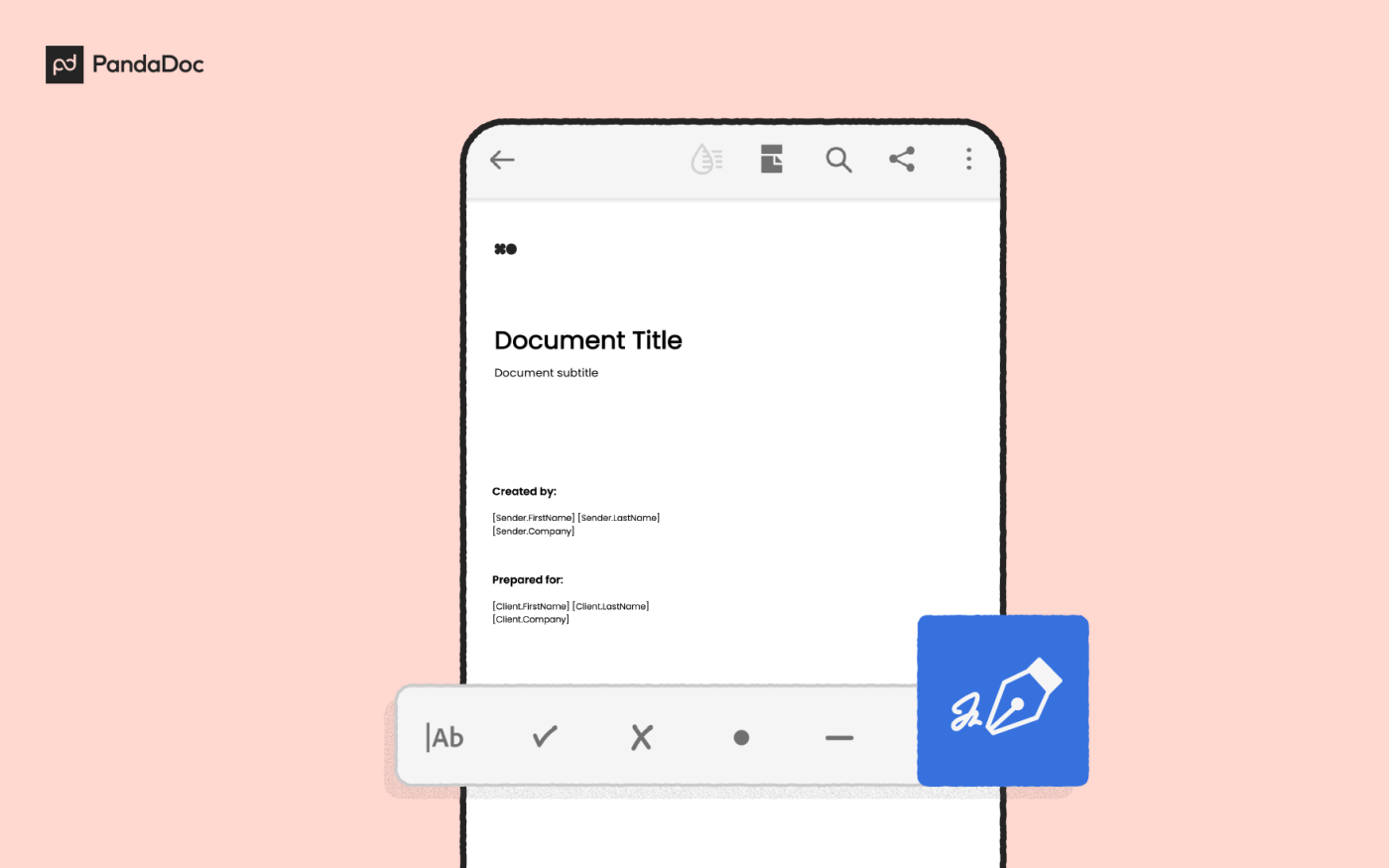 6. Tap Create Signature and draw your signature.
If you have already created a signature it should be visible.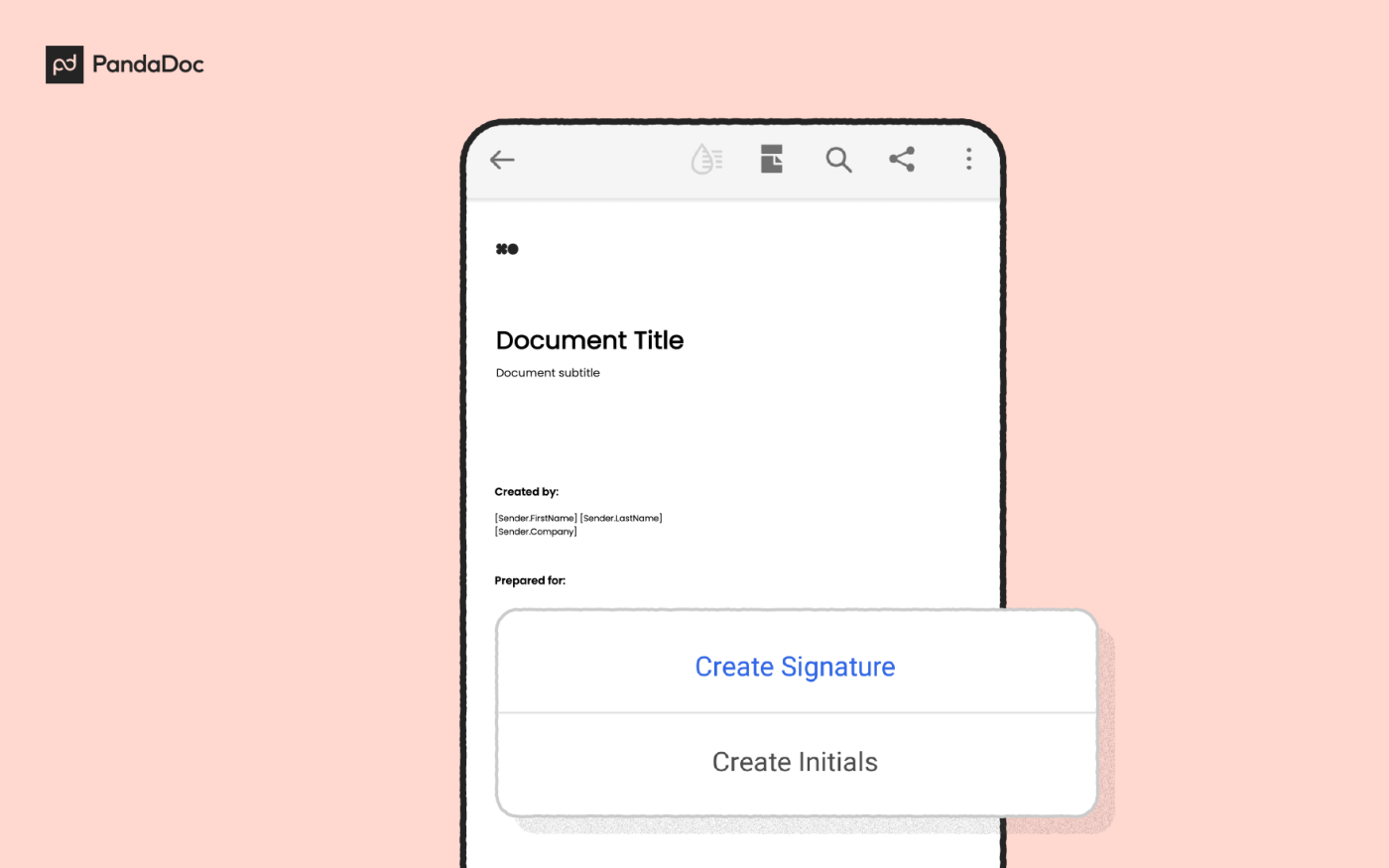 7. Tap the location in the document where you would like to place the signature and resize it according to your preferences.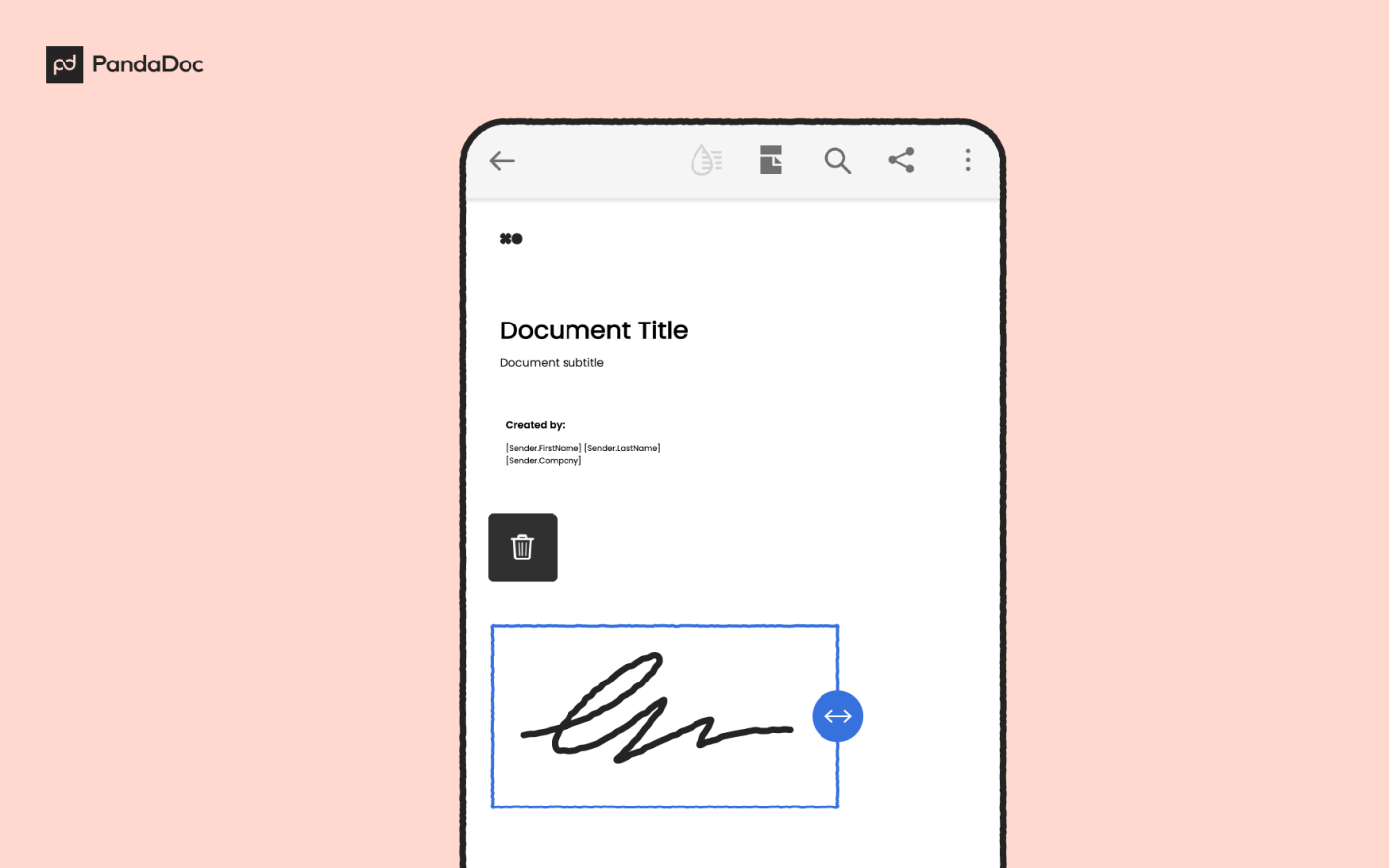 8. Once you have finished, select the blue tick icon at the top left of the page.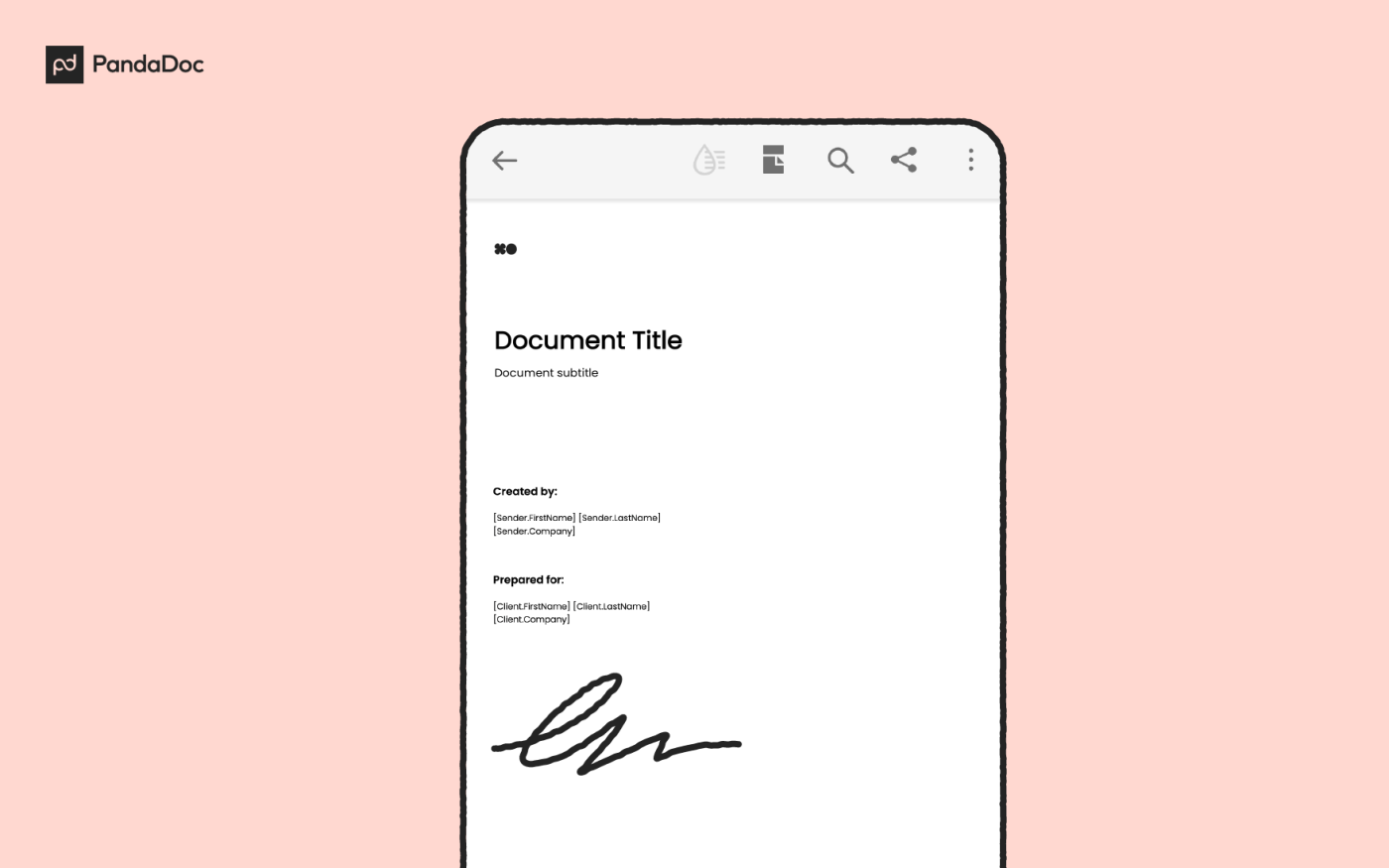 To share the document or return it to the original sender, select the share icon at the top right of the screen. Alternatively, you may wish to save it to your phone for future reference.
Sign using PandaDoc
PandaDoc is a complete document management solution that offers a wide range of features for creating, signing, sending, and tracking documents, many of which are not available in Adobe Acrobat and other similar apps.
The app also supports a range of document types (not just PDFs) and, as such, is the preferred tool of many Android users.
1. Open the PandaDoc app and open the document you intend to sign.
2. Open the PandaDoc app and tap the green Add icon at the bottom of the screen.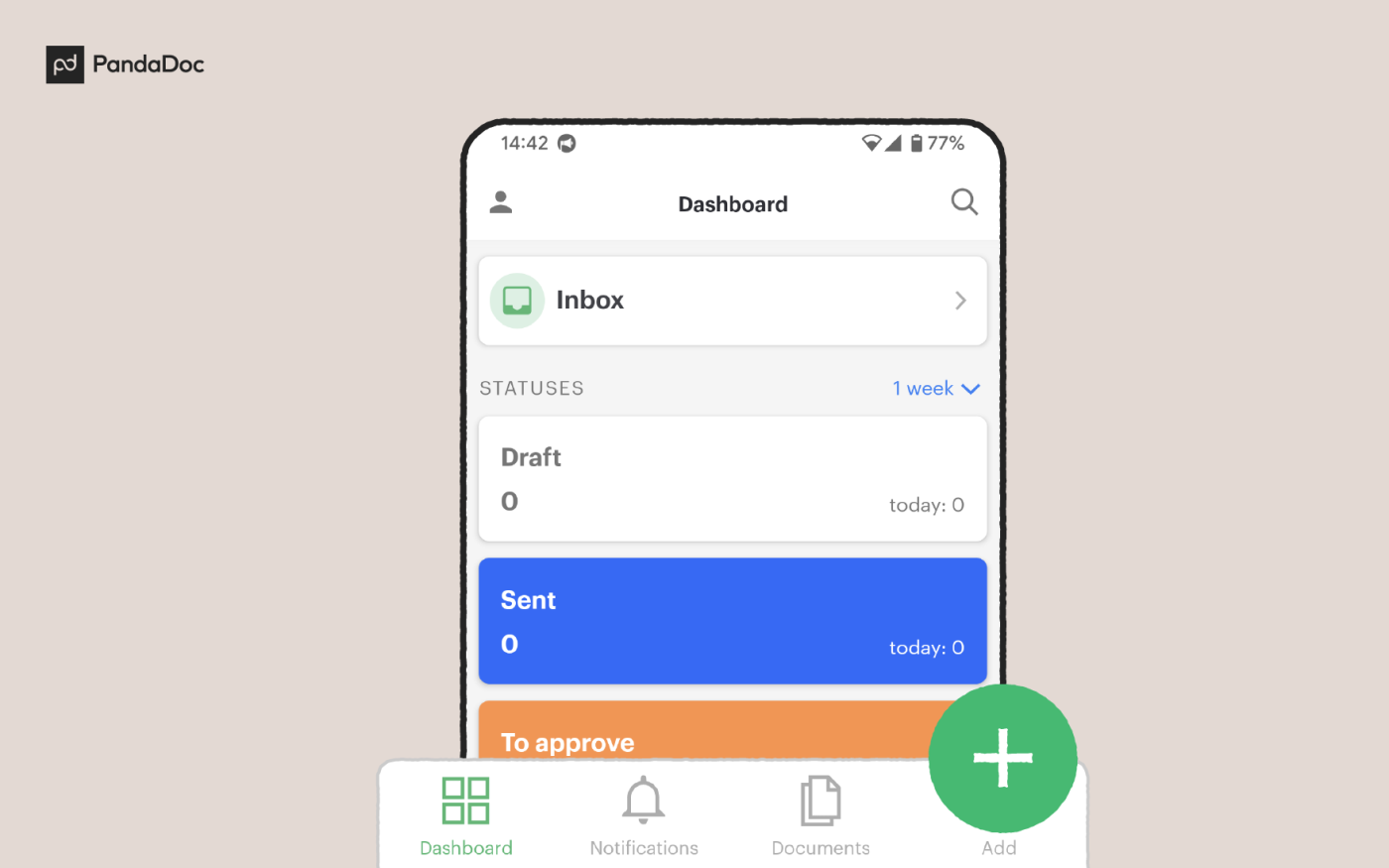 3. Select Files and open your document.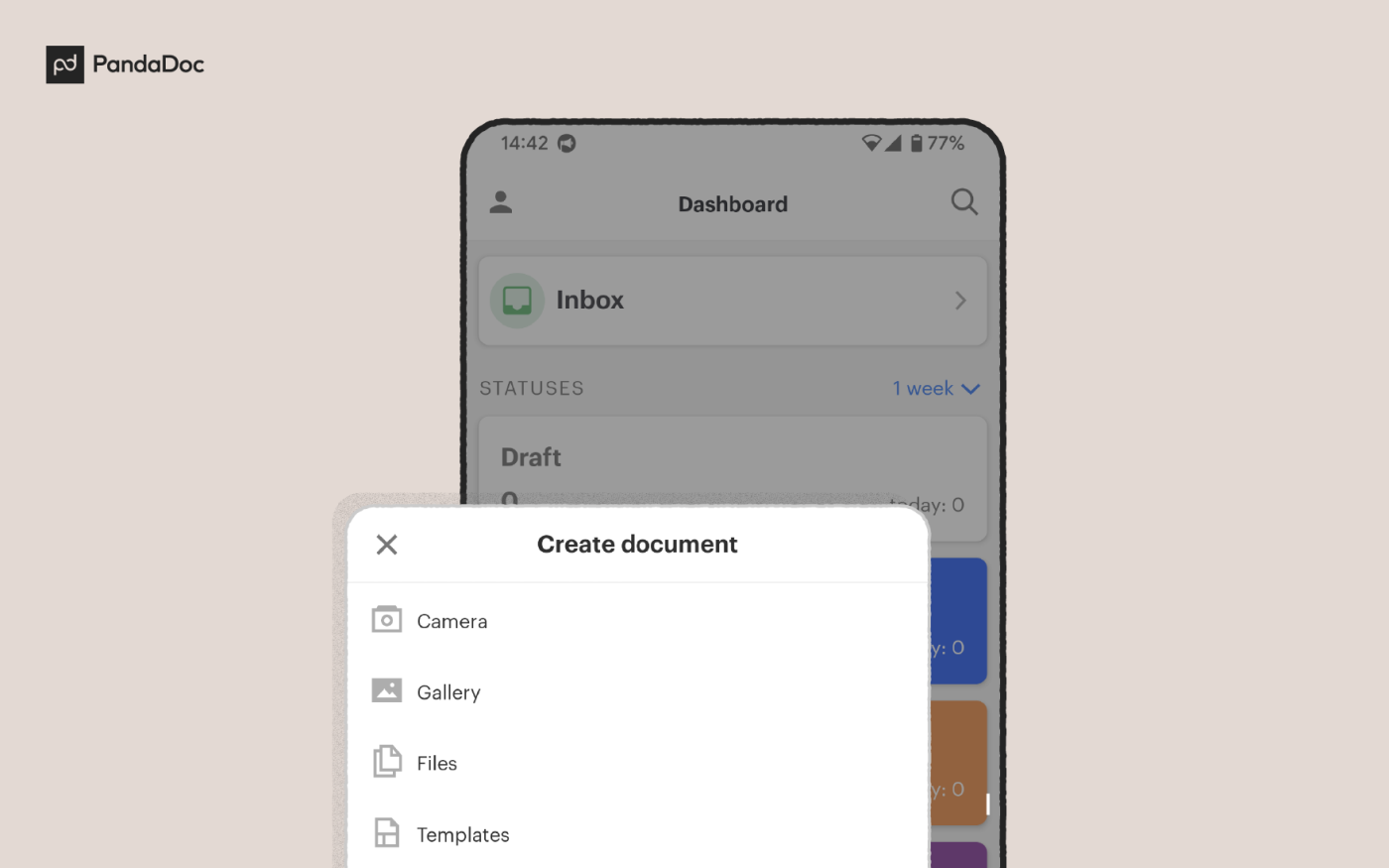 4. Once your document has been uploaded to PandaDoc, select the black plus icon at the bottom right corner of the screen.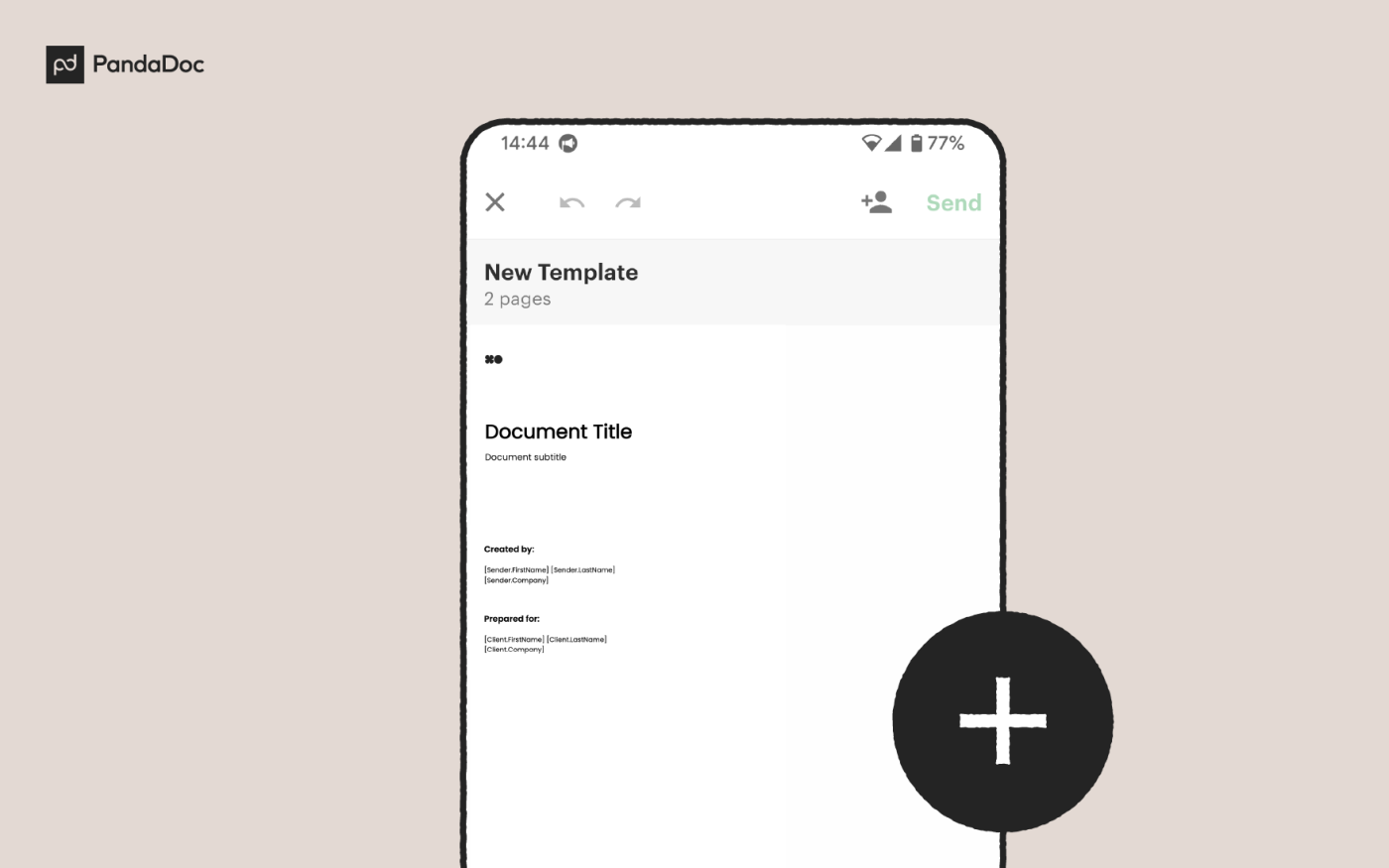 5. Tap Signature.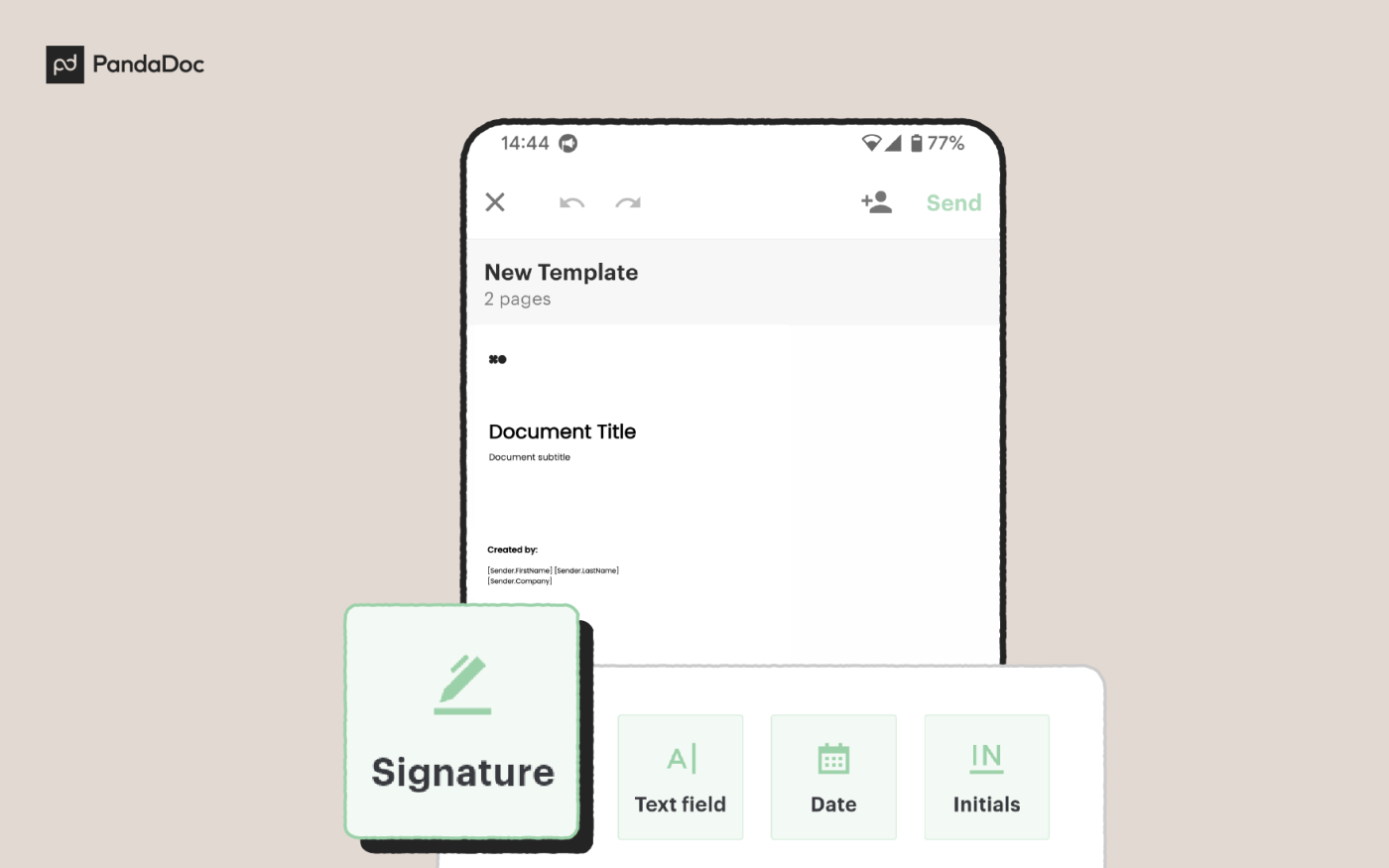 6. Position and size the signature box.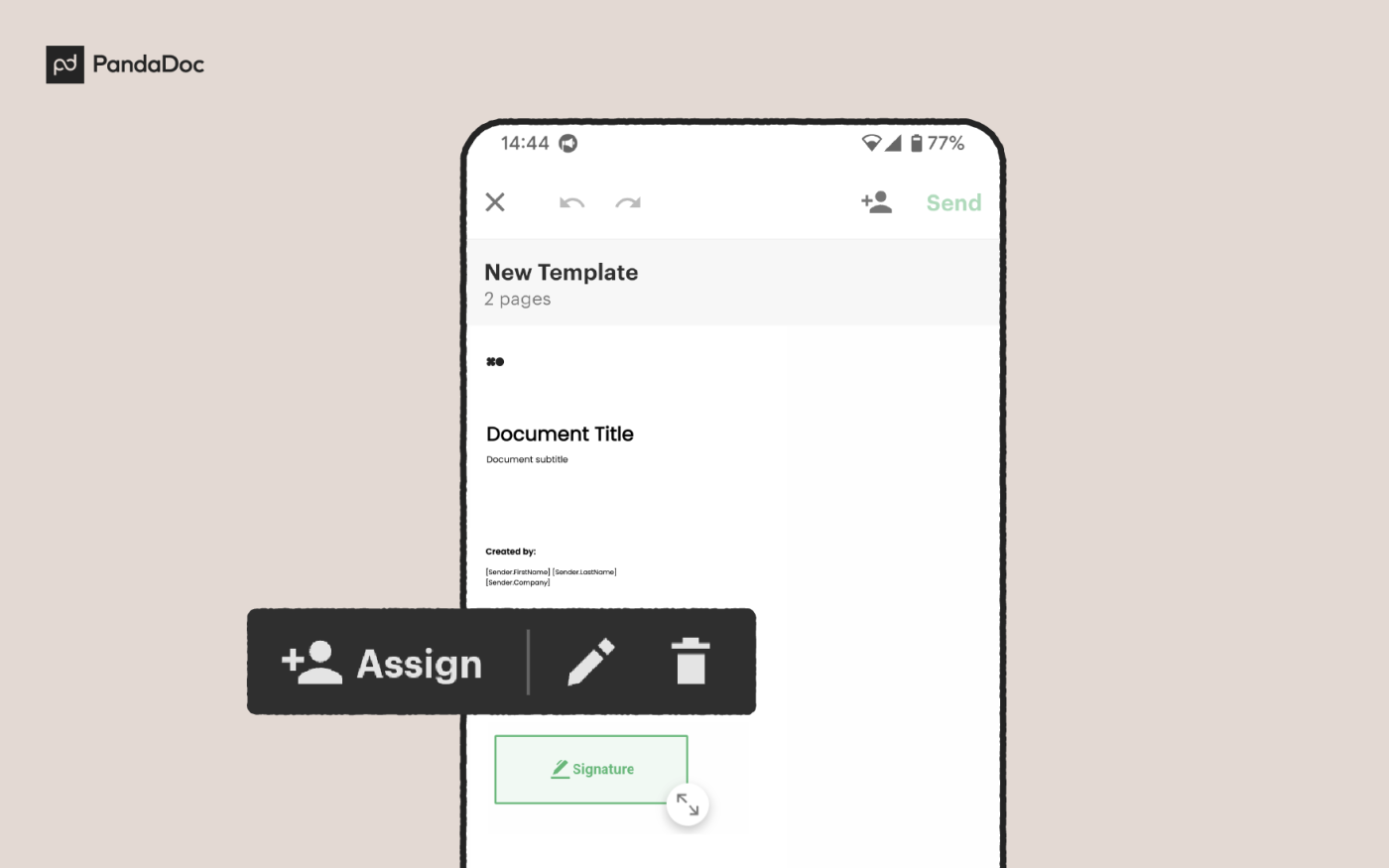 Tap the small pencil icon and follow the prompts to create a signature.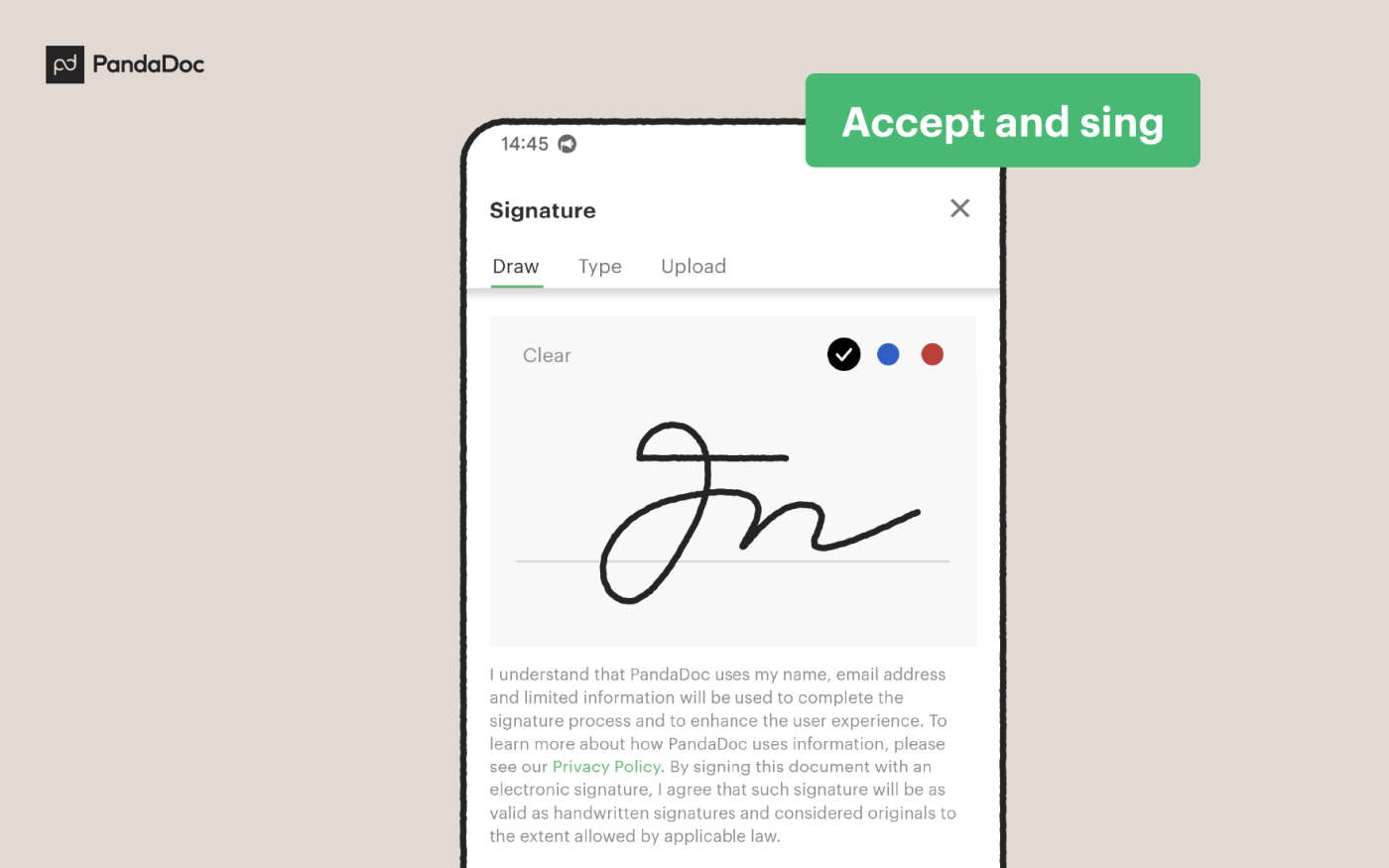 7. Tap Finish to save the document.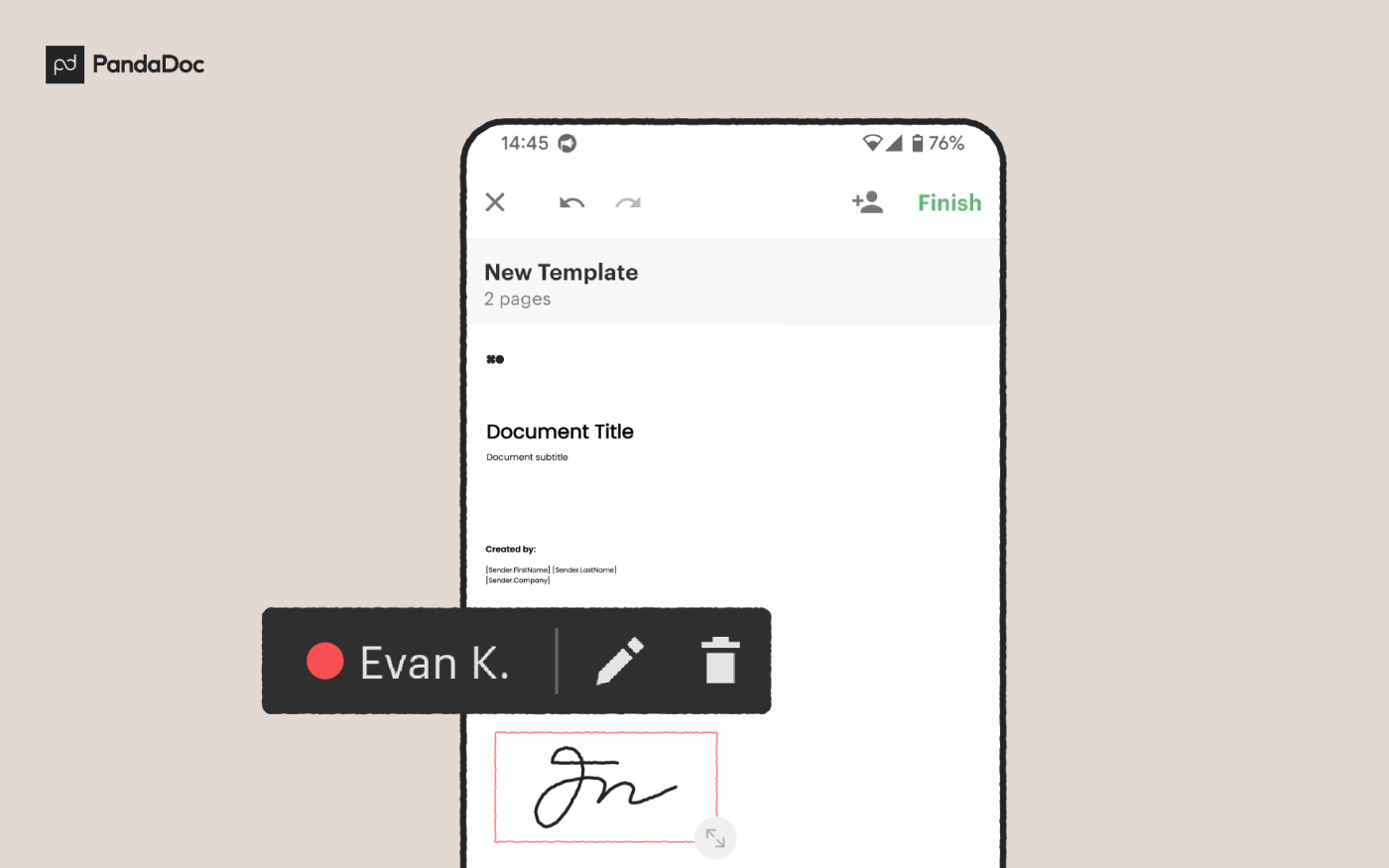 After finishing this process, you will see the option to share it with other recipients. Sign up for a free PandaDoc account if you do not already have one (you can also do this in the app).
Use PandaDoc to sign documents quickly, easily and cost-effectively
Android devices do not come with built-in signature tools. You will need to download an app to approve and send documents. Adobe Acrobat is useful for quickly signing PDFs.
However, an all-in-one document management app like PandaDoc provides access to a suite of advanced features and is suitable for individuals and organizations that deal with large volumes of documents.
PandaDoc users can create, e-sign, send, and track documents in a fraction of the time it would normally take.
Even better, we offer a long-term free plan (you'll never be forced to upgrade) that doesn't impose any limits on the number of documents you can send for signing.
Sign up today and download the app. Alternatively, you can try one of our paid subscriptions for free to access the full feature set, which includes a library of pre-written templates, collaborative workspaces, dozens of integrations, in-depth analytics, and more.