Together with Vidyard: Humanizing your sales process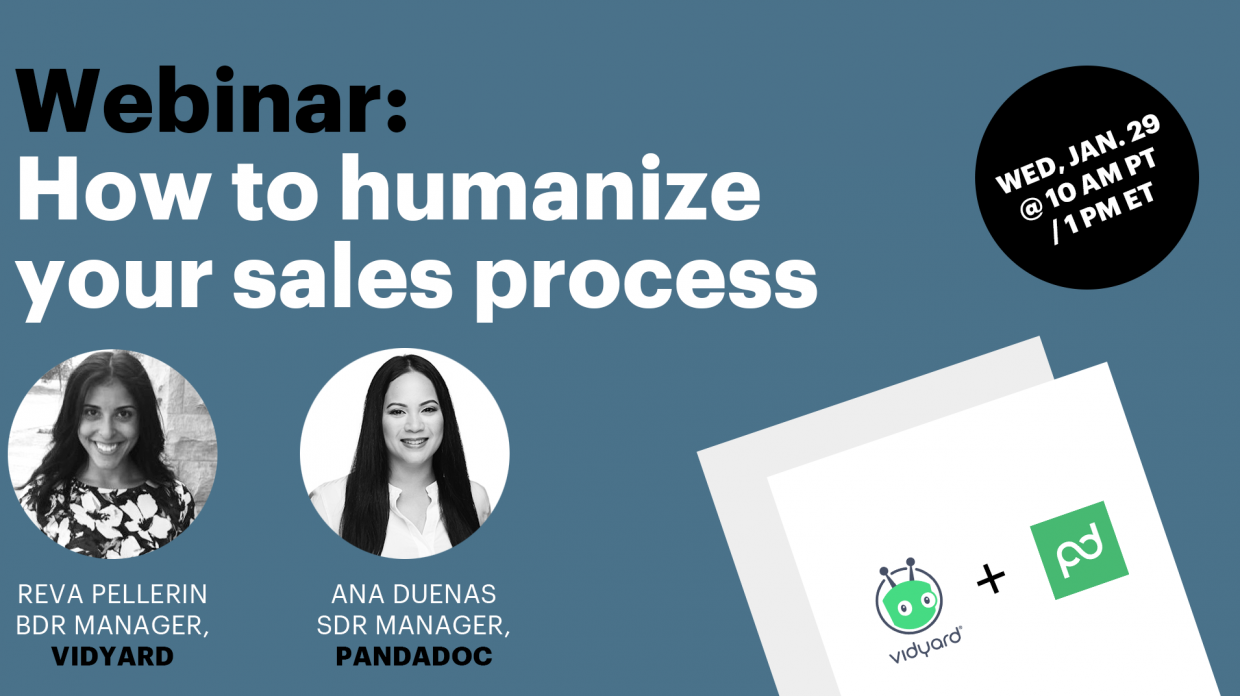 Our speakers
The automation, AI, and enablement tools our sales teams rely on today are great.
Except when they remove "human" touch that sales deals require.
Enjoy this on-demand webinar from PandaDoc and Vidyard as they discuss how to inject a little humanity into the sales process, and what that looks like in terms of training, tactic, and performance.
We'll specifically chat about:
-How PandaDoc and Vidyard specifically humanize their sales processes
-What changed after our teams were trained on being more "human"
-Winning templates you can apply to your sales org now
Grab a seat and settle in for some great content!