Looking for an alternative to Concord Now?
To simplify your document management process, try PandaDoc instead of concordnow.com. Enjoy numerous CRM integrations, faster document creation, and custom out-of-the-box branding.


| | Concord Contract Management | PandaDoc |
| --- | --- | --- |
| User and roles management | | |
| Audit trail | | |
| Auto reminders | | |
| Unlimited eSignatures | | |
| Cloud-based | | |
| Online discussion | | |
| CRM integration | 1 | 15 |
| Approval workflows | | |
| Advanced analytics | | |
| Custom branding | | |
| Cloud storage integration | | |
| Content and image libraries | | |
| Document themes | | |
| Cost and margin calculation | | |
| Document auto numbering | | |
| Embed images and video | | |
Included advanced features
ConcordNow is great in handling contracts but its basic service package has very limited features. A business subscription plan from PandaDoc includes all the features mentioned in the table above. What's more important, the cost is three times lower than Concord. Don't overpay for custom branding, cloud storage integrations, advanced doc analytics, and other features that make your paperwork easier.
No user minimum
We work with both small and large businesses, and have no user minimum or maximum. Let all your team members streamline their document creating and editing. Send readymade contracts to your business partners and never worry about doc limits, hidden upgrades, and surprise fees — this option applies to every subscription we offer.
More integrations
If you visit the "pricing" page on concordnow.com, you'll see only Salesforce, Box, Google Drive, and Dropbox integrations in the enterprise plan. Do you feel these integrations are not enough to accomplish your business goals?
Here is a solution: PandaDoc includes 15 CRM integrations (Salesforce, HubSpot CRM, Microsoft Dynamics, etc.) and along with other cloud storage integrations (Box, Google Drive, Dropbox), and customer service platforms. All these integrations are available with our business plan, which is fivefold cheaper than ConcordNow's enterprise edition.
Better work with media files
Save time spent on document creation with PandaDoc. Store your reusable content (disclaimers, case studies, pricing quotes) and media files (images and videos) in your content library. Also, our software allows you to embed photo and video into your documents to make them more customer-centric.
What you get when switch to PandaDoc
Customizable templates with unique design
ConcordNow doesn't offer customizable document themes, so you are obliged to create documents using Microsoft Word or Adobe templates. PandaDoc developed a top-notch document builder where you can quickly design your contract with almost zero effort.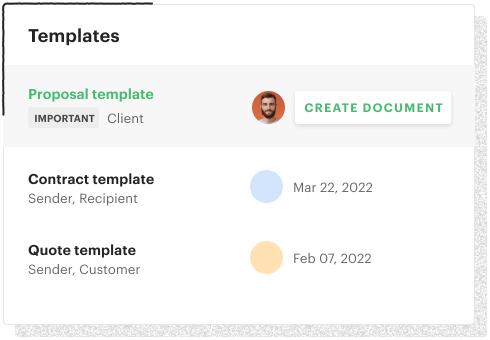 Document tracking
Stay in the loop with PandaDoc advanced analytics. We'll keep you informed when and how your clients interacted with the documents you send. This is quite useful for those who want to improve the quality of their proposals and contracts. ConcordNow also offers an analytics dashboard. However, they are available only in extended subscription plans, while ours are included in each of our offerings.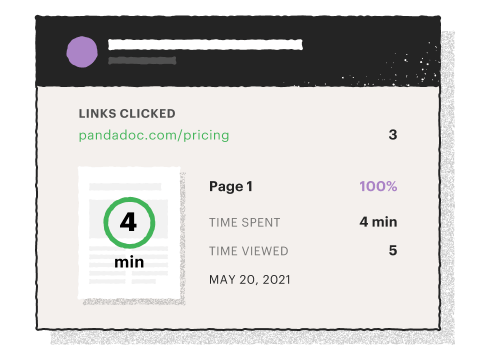 Pricing tables
Add your product and pricing data to a pricing table and auto-calculate profit margin, taxes, discount, and totals for each proposal or quote. Create multiple tables and eliminate the need to manually calculate pricing information over and over.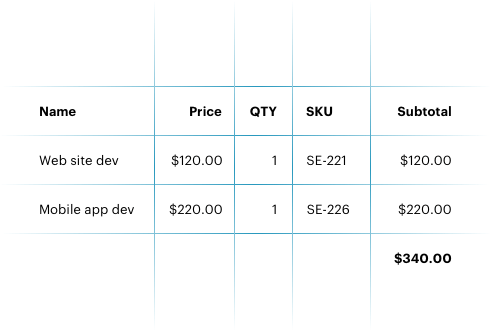 Advanced document automation
Even little details matter! Inside PandaDoc you will find numerous features that ease the daily grind. For example, let your recipients forward documents to other parties instead of downloading and sending them by hand. We autonumber your documents, remind you about important events, and add your previous recipients to the document sender selection add-on. All you need to do is enable these options.
Top-tier support
Find yourself a little lost? No problem, write us an email, send a message using our in-app chat or contact your customer success manager. We will promptly resolve your issue and give detailed explanations about any PandaDoc feature. You can also self-teach with our extensive knowledge database.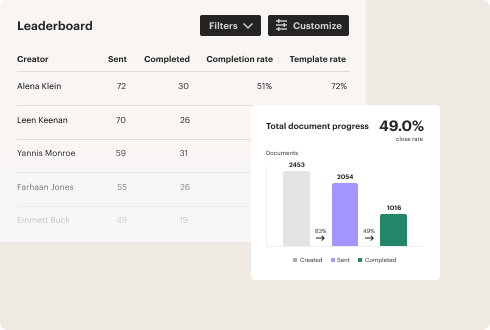 Increased close rate and boosted revenue
Concord deals mostly with contract management issues, while we automate proposals, quotes, and many other documents. That's why you can close your deals faster and respond to RFP's immediately. Don't just take our word for it, look at the results of our previous clients after switching from a competitor's software. RevenueRiver switched from HelloSign and increased closed won revenue by 223%.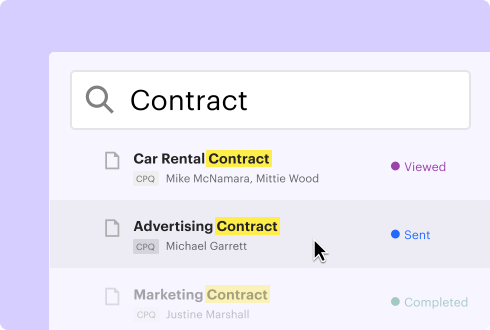 Find the perfect PandaDoc solution for your business