Looking for a Signable alternative?
Replace Signable (signable.co.uk) with PandaDoc for better document management, smart approval workflows, bulk send, and more.
Optimize your document workflows
Digitalize and optimize your document flows by making use of eSignatures. Signable and PandaDoc both provide electronic signature software support, but PandaDoc takes it a step further by also offering customizable approval workflow settings, allowing businesses to build more sophisticated processes.
Use eSignatures flawlessly
Signable customers can only use eSignatures via a third-party integration. But PandaDoc can offer much more and provides the perfect eSignature solution, with built-in connections to Google Drive, Dropbox, Box, and other cloud storage options. The PandaDoc integration library features 14 intuitive CRM integrations, including the most popular providers like HubSpot, Salesforce, Close.io, and more.
Limitless scalability
The great features shared by both Signable and PandaDoc are available with different pricing plans. PandaDoc proposal software provides more useful options, such as team plans that have unlimited documents, so there are no hidden costs at the end of the billing period. There are also features for automating the customization and sending of documents in bulk, and integrations with other tools like invoicing and accounting software.
Help on-demand
Support is available for both PandaDoc and Signable customers via live chat and email. Crucially, PandaDoc support is available 24/7 in all time zones across the planet, so wherever you are, it's no problem for us to help you right away.
How will a switch from Signable to PandaDoc benefit your business?
Powerful document creation
Using PandaDoc, it's easy to upload documents generated using other software and then edit them using the intuitive document editor. Word documents, Google Doc files, and more can be seamlessly transferred for editing. The tokens feature enables users to instantly fill multiple fields in a single document or even across many different documents, saving time when creating long contracts and other complex documents. Over a dozen CRM integrations mean users can build documents right within their favorite CRM. To top it all off, contracts, quotes, and proposals can be built with automatically calculated pricing tables included.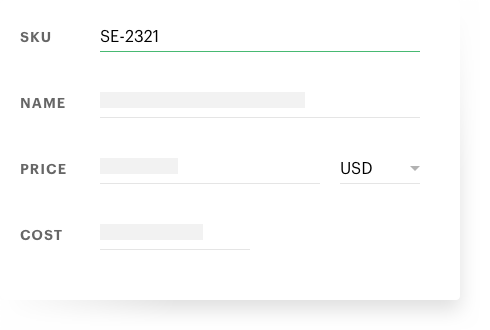 Comprehensive CRM integrations and REST API
All PandaDoc subscribers can immediately access the full range of over a dozen CRM integrations with the leading CRM providers, as well as various accounting software and payment gateway options. eSignatures can be used in conjunction with other tools without the need to switch between software, saving you time and effort. 2-way syncing is also supported, allowing you to update CRM fields whenever the status of your sent documents changes. An even greater range of custom integrations and signature embedding can be accessed via a customizable API.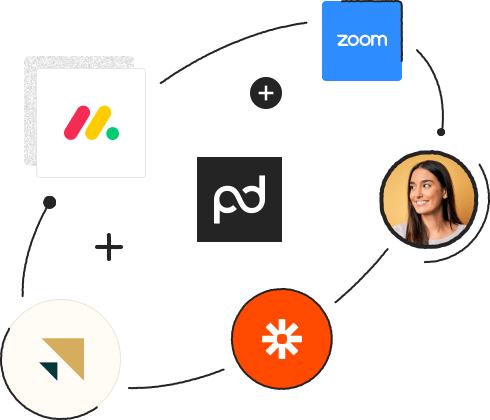 Embedded payment functionality
With PandaDoc, users can enable Stripe functionality, allowing businesses to collect payments from recipients from directly within documents. Payments are even linked with pricing tables, meaning that payment amounts are automatically generated without the need for manual calculations. To further customize the payment process, you can request a chosen percentage as a down payment, and activate automatic follow-up reminders to prevent late payments.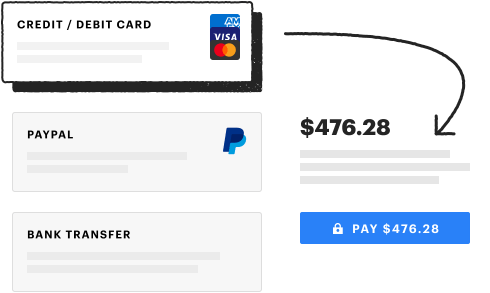 Pricing tables and quotes within documents
Using information from your product catalog or preferred contract management software, you can efficiently and seamlessly transfer data into documents that you're building. Give recipients the power to select from a list of proposed products or services, and even allow them to change quantities themselves. In-document quoting software can also be used to auto calculate relevant discounts and taxes, eliminating costly errors.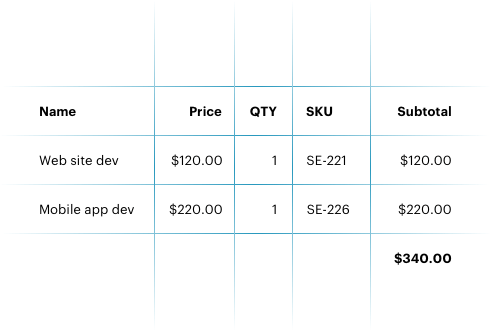 Insightful document tracking
PandaDoc can automatically track a wide range of important metrics. View and record any status changes, who has opened each document, and how long they've viewed them for. This helps with auditing and provides valuable information to help optimize the effectiveness of the whole document and streamline the document signing process.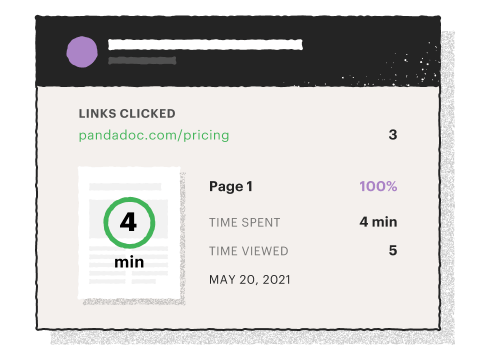 Versatile collaboration
PandaDoc makes it easy to collaborate with recipients on the documents you've sent. Comments can be added by both the sender and the recipient, and necessary amendments can be made without needing to resend or re-upload. Sharing documents for editing is also incredibly simple via a clickable unique link to the document.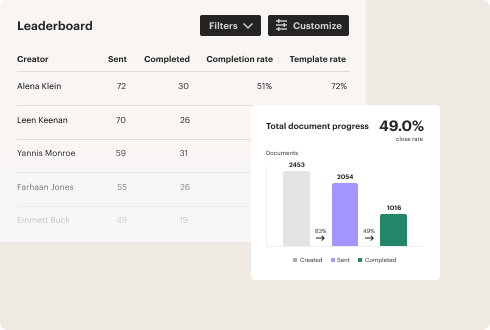 Find the perfect PandaDoc solution for your business