8 mistakes that stop your team from closing the sale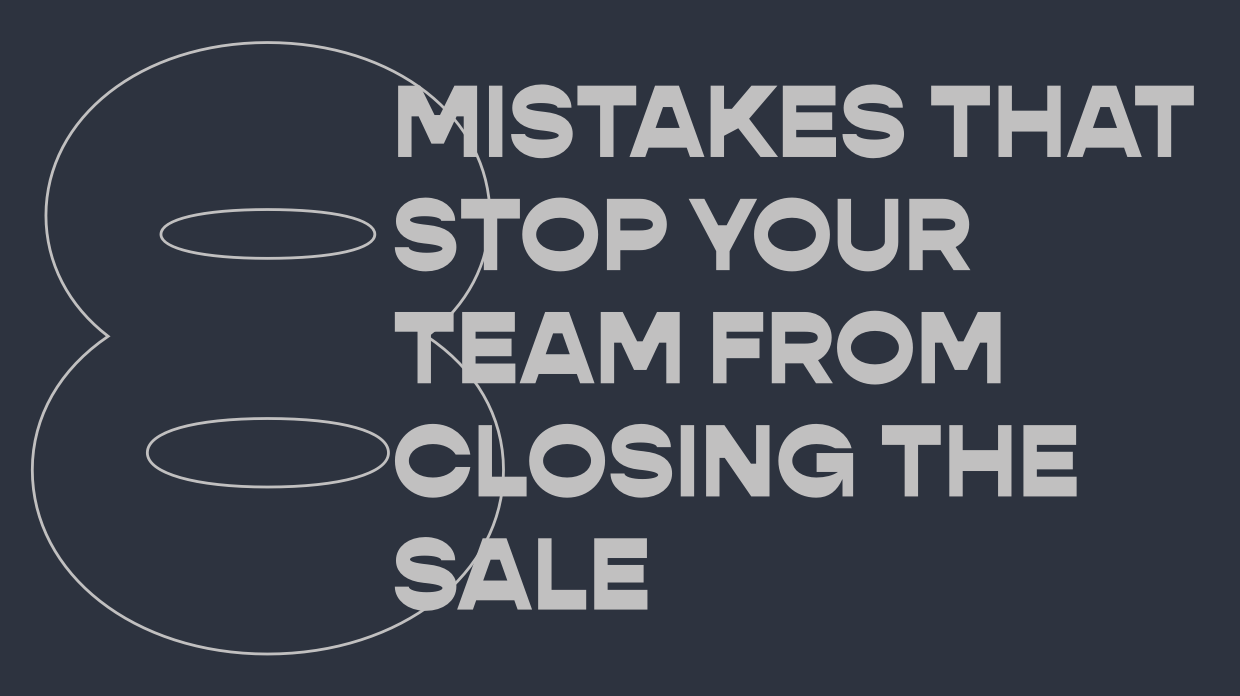 You've just completed the last sales call with your top sales rep and are about to land the biggest deal of the year. You're more than confident they are going to sign.
Just as you're about to pop the champagne for the team, you receive the dreaded communication that the deal is off.
Sure it's easy to blame the prospect, but have you ever considered that there might be a hidden roadblock in your sales process that stopped the deal from going off without a hitch?
From under-qualifying prospects to over-engineering the sale, we're sharing eight of the biggest mistakes in our eBook that can derail the sale for your team—and we'll show you how to combat them.
What's inside?
How to spot the mistakes early so you can get ahead of objections.
Advice from real sales reps on how they were able to transform their sales process.
Actionable insights you can implement throughout your entire sales org today