Learn how to automate your proposals with PandaDoc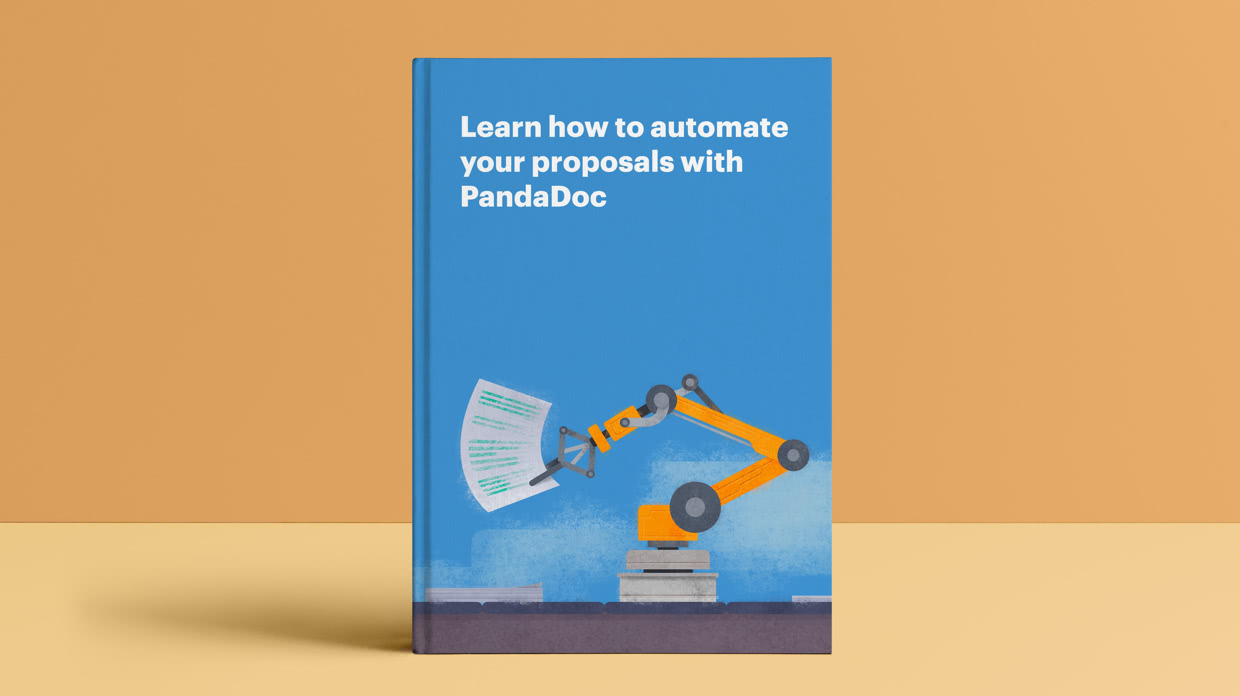 Eliminate paperwork and start streamlining the proposal process
Are your proposal creation and tracking workflows costing you time, leads and, money?
At PandaDoc, we've spent years involved in the proposal creation and tracking industry. And we can say with 100% certainty that automation is the future. On average, after implementing our solution, our clients save upwards of ten hours per employee per week and see a close rate increase of 28%.
Overcome your proposal problems once and for all
Many of the problems associated with "traditional" proposal workflows – whether it's time-consuming approval from managers and legal teams, difficulty with signing, or an inability to track client actions – can be overcome with a single, comprehensive automation solution.
The testing and analytics tools associated with this functionality allow you to further improve automated processes, incrementally streamlining your whole workflow going forward.
What you'll learn in this eBook
This eBook is a comprehensive guide to transitioning from your "legacy" proposal workflow to a fully paperless, automated one.
In particular, we cover:
1. Proposal creation
How to streamline creation with templates, content libraries, personalization features and more.
2. Sending the proposal
How to automate approvals, gate content and set appropriate permissions.
3. Tracking and closing
How to monitor prospect behavior and increase the likelihood of a successful close. We also cover how to utilize time-saving tools like eSignatures and which metrics to use to gauge success.
4. What to expect from the future
We also talk a little about how the industry is changing and what you can expect from the future.