Looking for an alternative to Outlaw (getoutlaw.com)?
PandaDoc provides tools that go beyond traditional contract management. Switching from Outlaw to PandaDoc allows your business to experience document generation in a new and exciting way.


Document generation done right
Your contract process begins with your document. While Outlaw gives you the ability to create new documents with their contract platform, they're focused on making your old contracts easier to handle. Both Outlaw and PandaDoc give you the ability to import old contracts, but PandaDoc offers tools to help you design new documents from scratch.
Real-time environments from anywhere
Both Outlaw and PandaDoc offer a cloud-based signing platform. This means that it's possible for teams and customers to sign in from anywhere and continue working on contracts. However, on top of secure cloud storage, PandaDoc only offers a mobile app for Android and iOS which allows users to continue working in a mobile-friendly way.
Enhancing your template editor
Modern contract management software is more than redlining and PDF exports. It's about ease of use. While Outlaw does provide some template editing tools and the ability to save templates, PandaDoc provides a versatile contract platform that makes it easy to make your business function as it should by building and storing the documents you need.
Streamline your branding initiatives
Marketing experts can tell you that branding is everything when it comes to business recognition. The contract process is no different. Whether you're submitting a sales proposal or a basic services contract, only PandaDoc offers a content library and branding toolkit that gives you everything you need to ensure a great user experience.
Contract management meets contract payments
Sending an invoice is the next part of your contract process that can make the user experience tedious, especially if you're trying to expedite a lengthy contract lifecycle. With PandaDoc, you'll have the ability to attach a payment option within the user interface. That way, customers can sign and pay all in one document without ever leaving the contract platform.
Go beyond Outlaw with PandaDoc
Take control of your contract lifecycle
Keeping your contracts in order is critical to user satisfaction, regardless of company size. With PandaDoc, you'll be able to ensure that your contracts are well-managed because everything is kept in one place. It's also easy to search and tag content directly from the PandaDoc dashboard, making contract management even easier.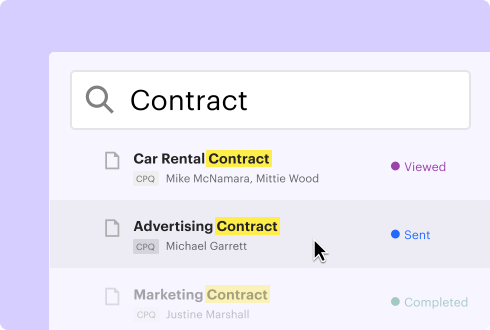 Seamless integrations for your workflow
Like Outlaw, PandaDoc offers integrations to key business tools. The big difference? Many of the integrations supplied by PandaDoc are native to the platform. From Salesforce to Google Drive, DropBox, and Box, PandaDoc takes extra steps to ensure compatibility by offering a direct integration for your most critical business tools.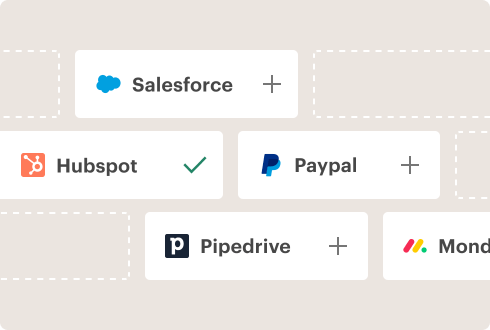 Not just a contract repository
While PandaDoc and Outlaw can both hang on to your contracts after a deal is complete, you can breathe new life into your contracts with PandaDoc by adding them to your template library. Within the PandaDoc template editor, you can use existing contracts and PandaDoc branding tools to refocus your contracts toward different users and markets in a fast and simple way.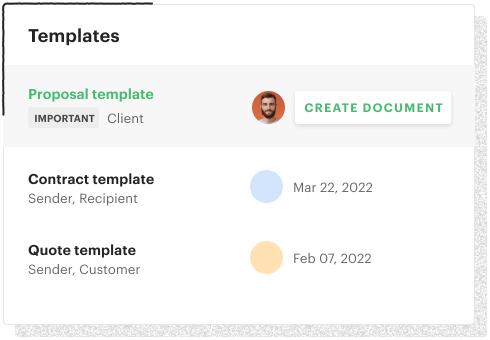 App-based, time-stamped mobile eSigning
Outlaw, like PandaDoc, offers secure cloud storage and mobile eSigning. These are great tools to help customers sign contracts on the go. PandaDoc takes it a step further by offering an optimized mobile app so that signers can review contracts from an optimized user interface. Plus, teams can manage all aspects of the contract process right from their smartphone.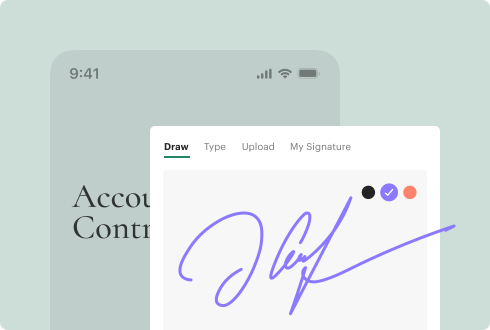 Powerful analytic tools
From version history and version control to a contract activity log, both PandaDoc and Outlaw offer a variety of tools to help you track, audit, and measure customer interactions around your contracts. This is part of many major contract management software solutions. PandaDoc makes sure you have all the data for both teams and customers, to understand and address bottleneck issues and resolve misunderstandings before they happen.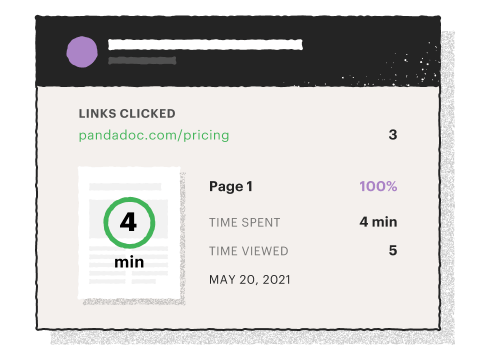 Fun template editor and user interface
Your contract management process should be fun, and PandaDoc provides an interface that makes contract creation easy and exciting. Whether your team is building in encrypted smart fields or using the template editor to put the finishing touches on an outgoing sales proposal, give your team the tools they need to design great contracts for your brand.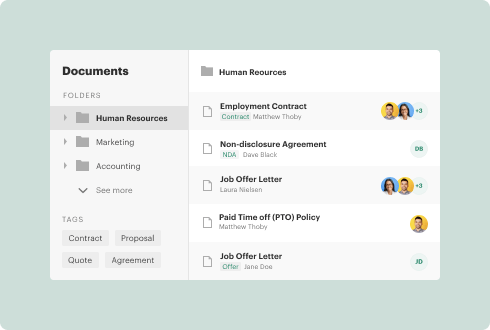 Customer support when you need it
When you've got a question, sometimes the FAQ just isn't enough. PandaDoc provides 24/7 customer support to ensure that you have answers when you need them. In addition to live chat options, we also offer an extensive knowledge base and product-centric webinars to help you learn advanced skills (technical and otherwise) when you want to try something new.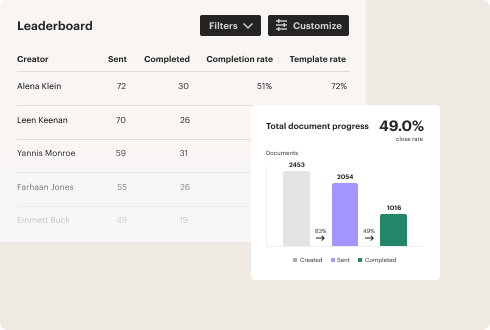 Find the perfect PandaDoc solution for your business